Testing numerous methods with the latest operating system of iPhone and Android proved that you can extend the battery time of the smartphone. As it is tough to carry out the whole day with a previous charge, so, here are eight ways with which you can easily increase the battery time of your smartphone.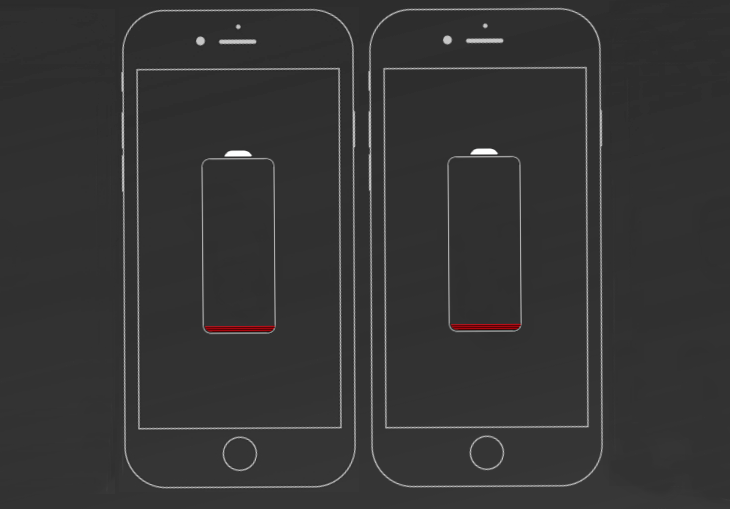 Methods to Extend the Battery Time of Smartphone
1. Select Auto-brightness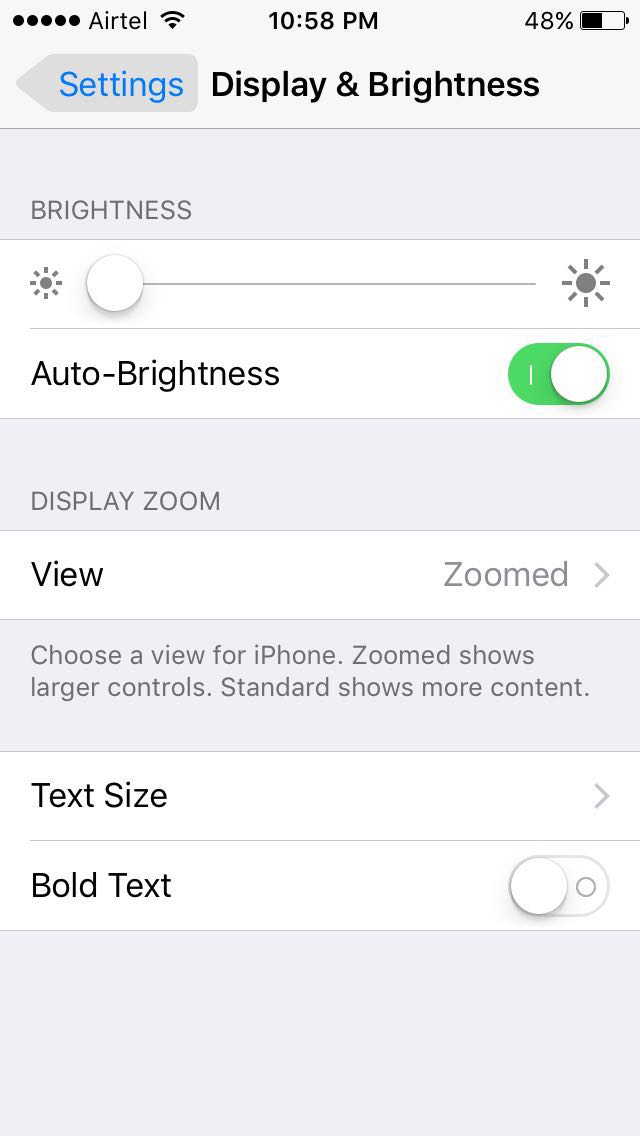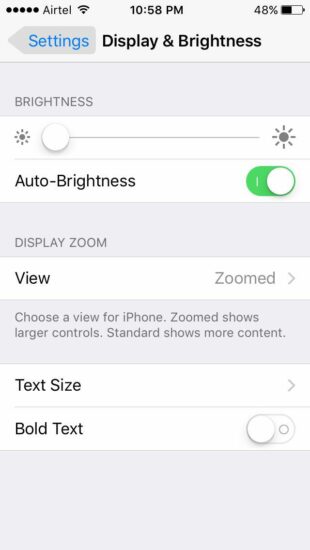 The element which is considered as the most battery consuming factor is the smartphone's screen. So, the easiest way to extend the battery time of smart phone is to minimize the screen brightness and setting screen timeout to a minimum. Two iPhone and two Android phones were set with brightness minimum and maximum. In a fully charged iPhone (tested with iPhone 6), the battery dropped to 70 percent when it was kept at maximum brightness, and similarly, the battery dropped to 88 percent when held at minimum brightness in an hour. Similarly for a full charged android smartphone (tested with Samsung S6), the battery dropped to 80 percent when it was kept at maximum brightness, and similarly, the battery dropped to 91 percent when held at minimum brightness in an hour.
Since it is pretty difficult to use the smartphone with minimum brightness under the sunlight, some smartphones have the feature to select auto-brightness that automatically modifies the brightness according to the surrounding light.
2. Using Ad-blocker to block Ads
A high percentage of battery is also exhausted during browsing, and you can reduce your battery consumption while turning off the advertisements by using ad-blocker application both in iPhone and Android smartphone. It has been observed that average of 20 percent battery has been saved when using an ad blocker.
3. Disable Push Service for Email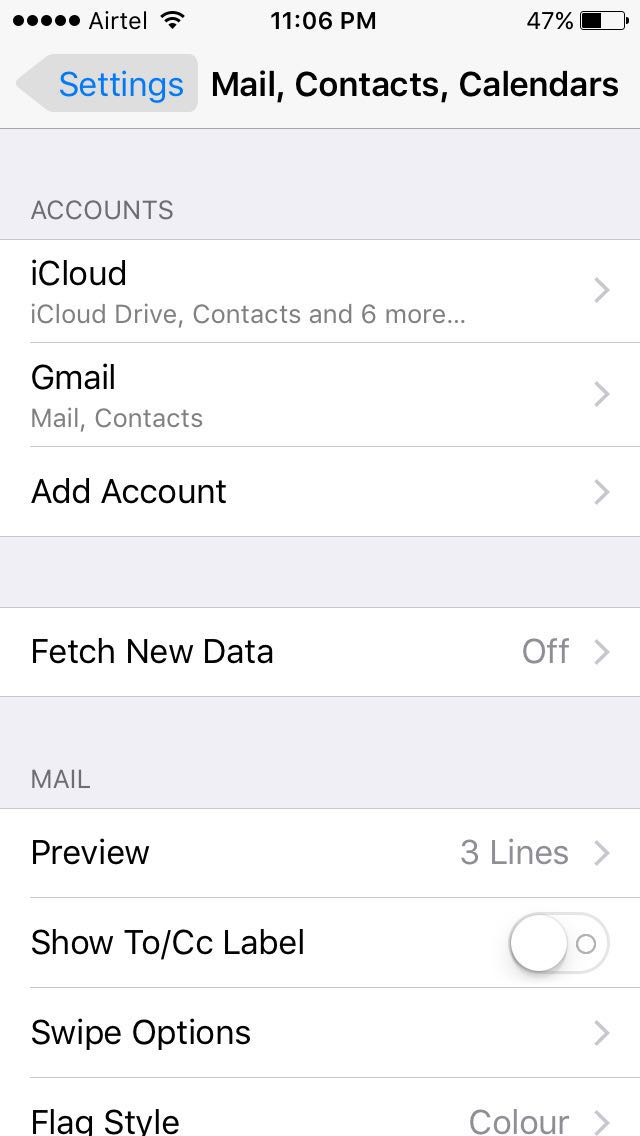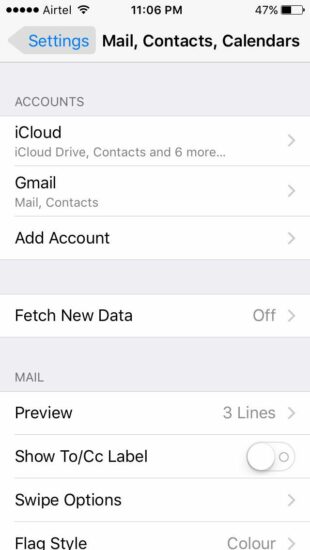 Auto update email function also puts an effect on battery consumption. Push is the auto email update technology that pops up a new message and transferred the mail in your phone. Push consumes a large part of the battery as it keeps checking your phone for new emails.
In a test average of 7 percent is consumed as the result of this push service. You can also disable this feature by entering through settings in Mail, Contacts, Calendar and press Fetch New Data and Disable Push service. However, many smartphones can also be configured at the time frame. It will auto fetches emails at your set time, or you can also refresh email manually.
4. Listen Downloaded Music Instead of Video Streaming Online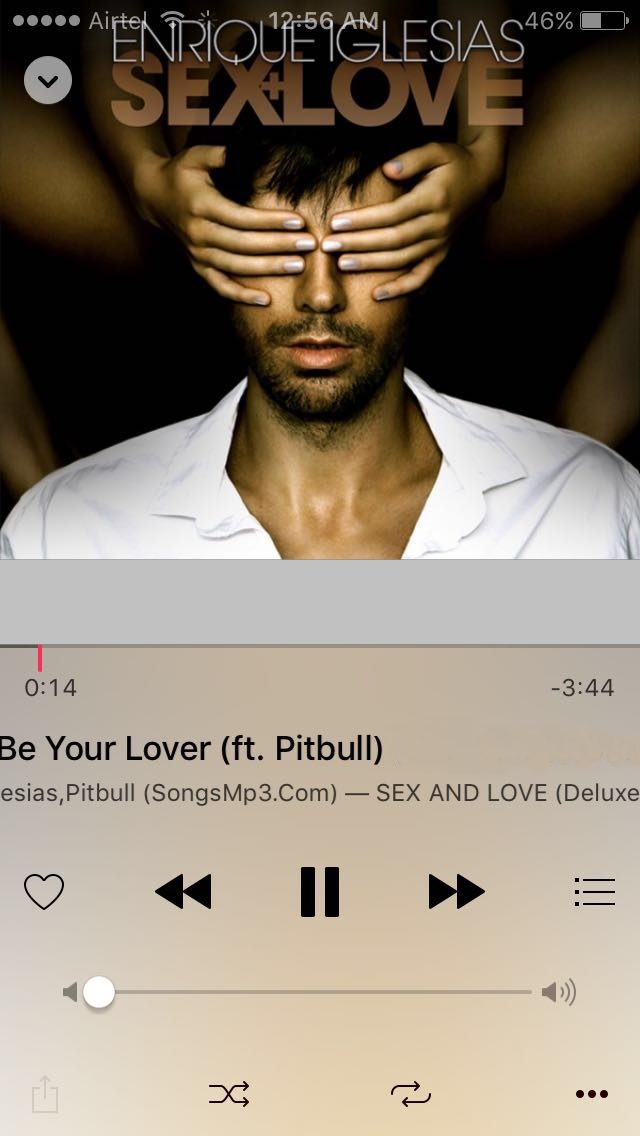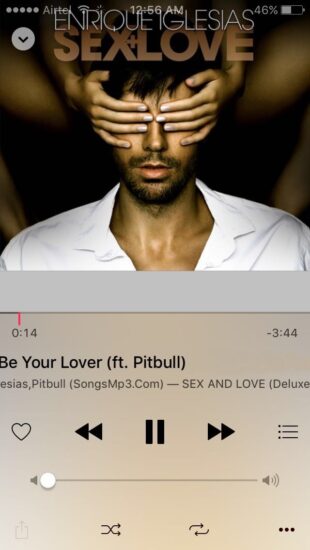 It has been the trend of listening music streaming online. However, you never know you are draining your battery instead using third-party apps to listen to music on streaming, store the song on your phone. An average of 15% is consumed with streaming online.
5. Keep your WiFi off When Not in Use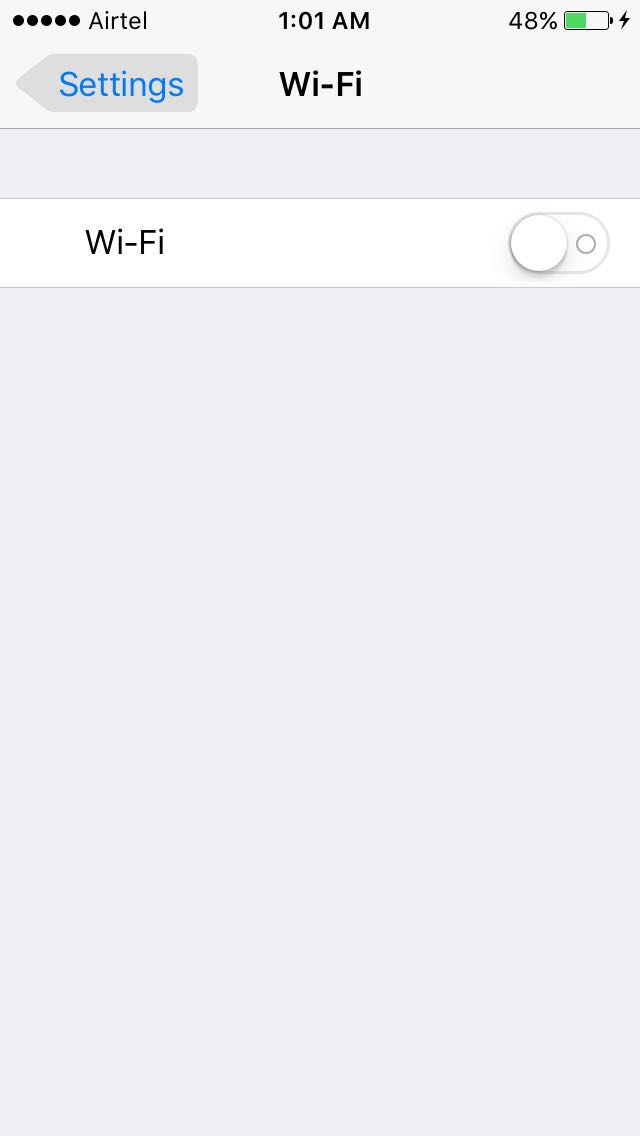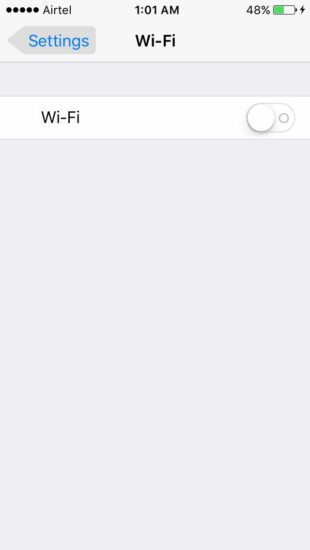 Sometimes we are in the place where we cannot use WiFi. So, in this condition, you must keep your WiFi off rather than keeping it on. Battery drains more quickly when you are using WiFi. It has also been observed that Cellular Data consumes more battery as compared to WiFi. So, if there is WiFi available give priority to using Wifi over Cellular Data Connection.
Read: Method to Generate Battery Report in Windows 10
6. Check your Battery Consuming Apps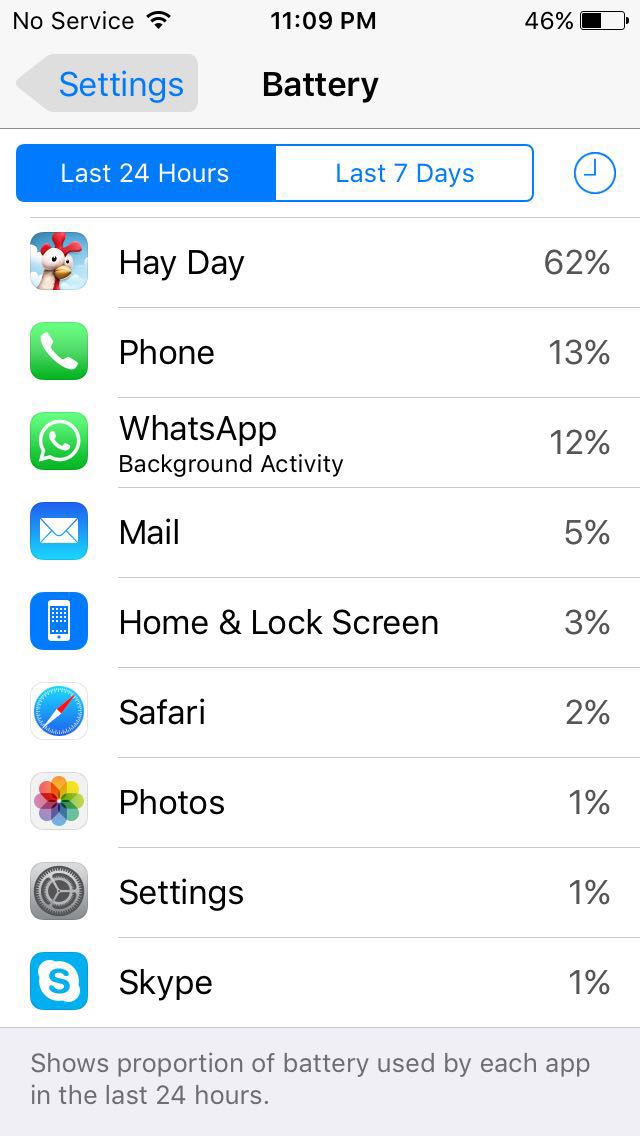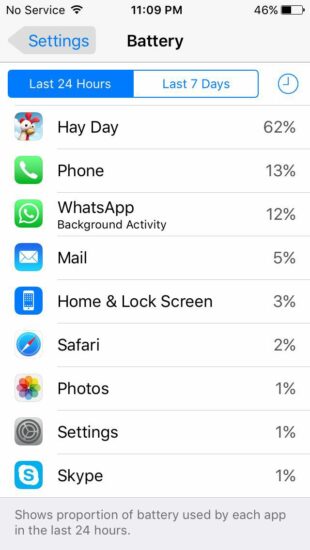 Numerous applications are running in the background and draining more battery. Scroll through battery consuming applications and check out how many apps are running in the background and how much percent of battery it is consuming. If you find any application using up lots of battery in the background, disable their background run.
In an iPhone, go to the Settings, then go General, then Background App Refresh and disable the background activities for any application. In Android, go to Settings, tap Data Usage, choose an application, then select "Restrict Background Data" for background data consumption.
7. Disable Location Tracking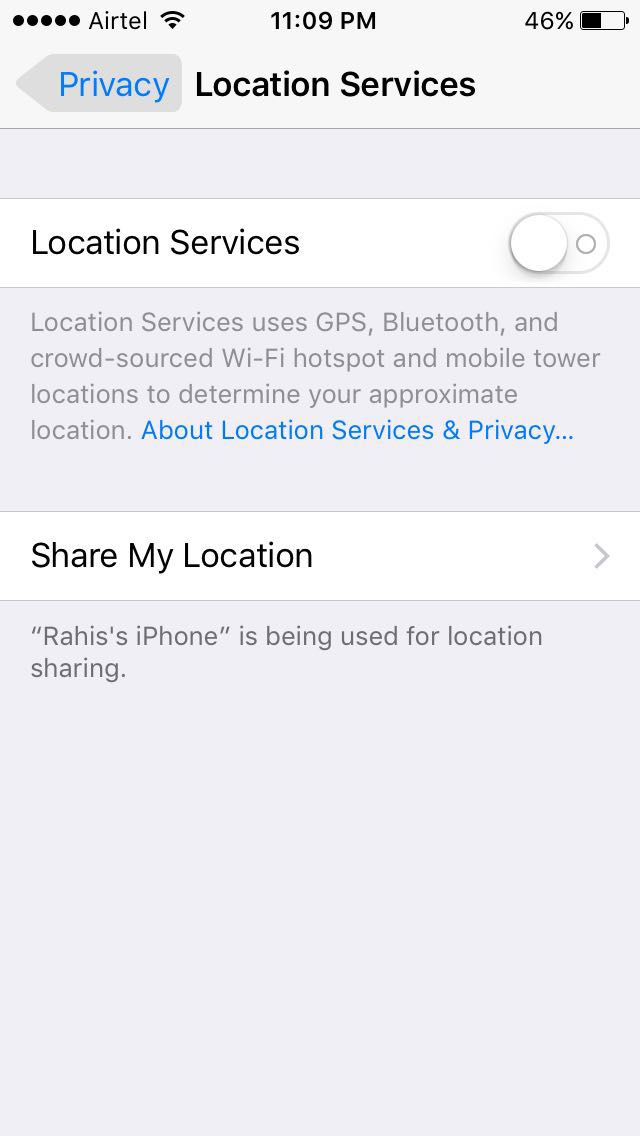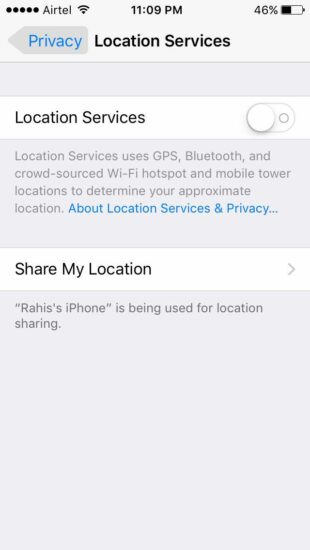 There are numerous application primarily social media apps that track the location. Check out for that applications because it also consumes a lot of battery using the GPS feature. There is a lot of chance if any application is consuming a lot percent of battery then it is indeed using GPS system. You can either disable location from Location Service setting or only disable the application feature to track the location.
In Android go to the Settings then choose an application and disable location tracking in Permission tab of the particular application.
8. Turn Off Unnecessary Notifications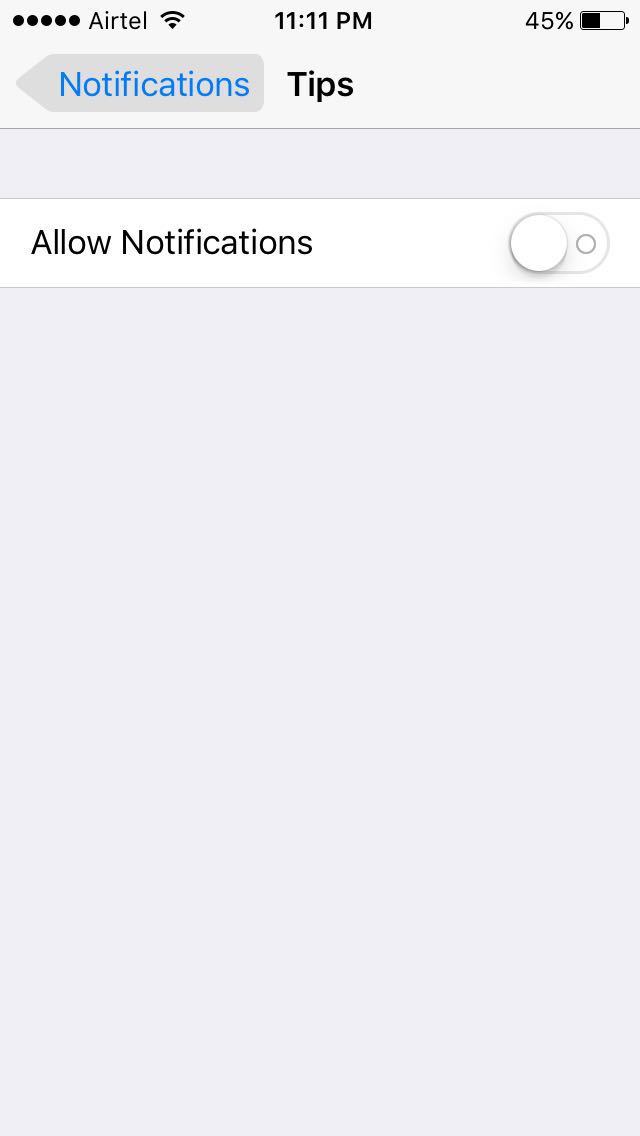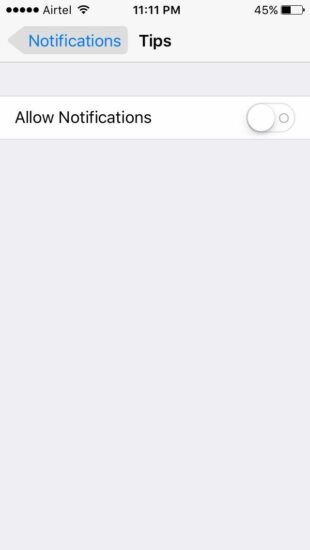 Push Notifications like Facebook messages, friend request, etc. and other application notification are essential alerts, but it consume a lot of battery. As notifications are received because the application is connected to the servers; as a result, it notifies you. So, considering to disable push notification will help you to secure a large part of a battery.
To disable notifications on an iPhone go to Settings, press Notifications, select the particular application and disable Allow Notifications. While in Android, go to application manager, select that particular application and check the Turn off Notifications.