Get a Rocket Start in Mario Kart 8 Deluxe and enjoy a huge advantage over your rivals!  Rocket starts give you an extra edge! They put you in the lead position and increase your chances of emerging victorious. These speed boosts are easy to obtain. The only thing you need to be careful about is timing! If timed right, Rocket starts can give you a huge boost and greatly increase your chances of winning the game. So how do you get the best boost out of rocket starts? How do you time them perfectly? Keep on reading to find out how to get a rocket start in Mario Kart 8 Deluxe. 
Get a Rocket Start in Mario Kart 8 Deluxe
Rocket starts have always been a part of the Mario Kart franchise. They have been included in every game in various forms. Read about: How to Build the Best and Fastest Kart in Mario Kart 8 Deluxe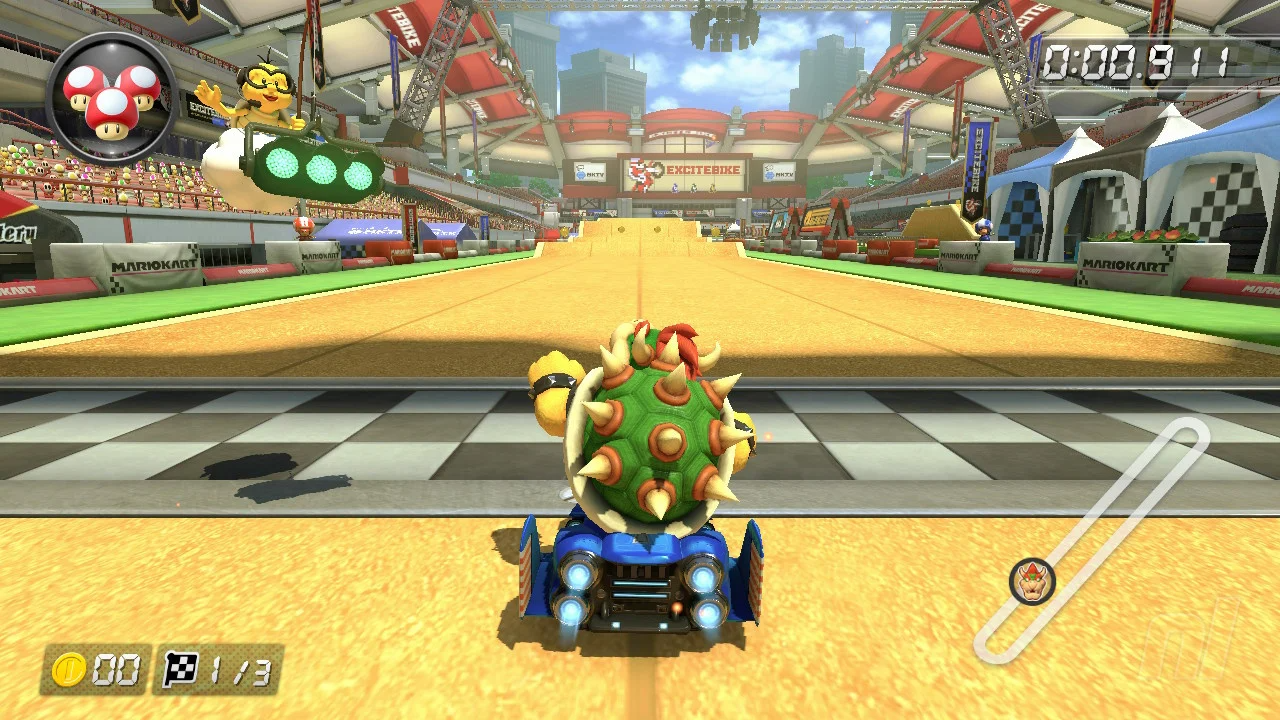 To get a rocket start, you simply need to press the accelerate button during the pre race countdown. This will give you a huge boost that will put you in the frontline as soon as the race begins. However, it is important to keep in mind that you are probably not the only person using this boost! In fact, most online players rely on them to get an added advantage over their opponents. 
Best Timing to get a Rocket Start in Mario Kart 8 Deluxe 
Nintendo has given its ideal time for beginning the boost on the official Mario Kart 8 Deluxe webpage. It reads,
"Let your opponents eat your dust! Get Off to a Rocket Start! To launch from the starting grid at a high speed, press and hold A the moment you see "2" during the countdown. Timing is crucial!"
However, this technique is slightly incorrect and you shouldn't follow it. Instead, focus on the 2's animation. You will notice that the numbers fade in, slide down to their designated point and fade out. The perfect time to press A is after the 2 has descended but before it disappears! You have an extremely narrow slot to get the maximum boost and thus, you need to be highly attentive.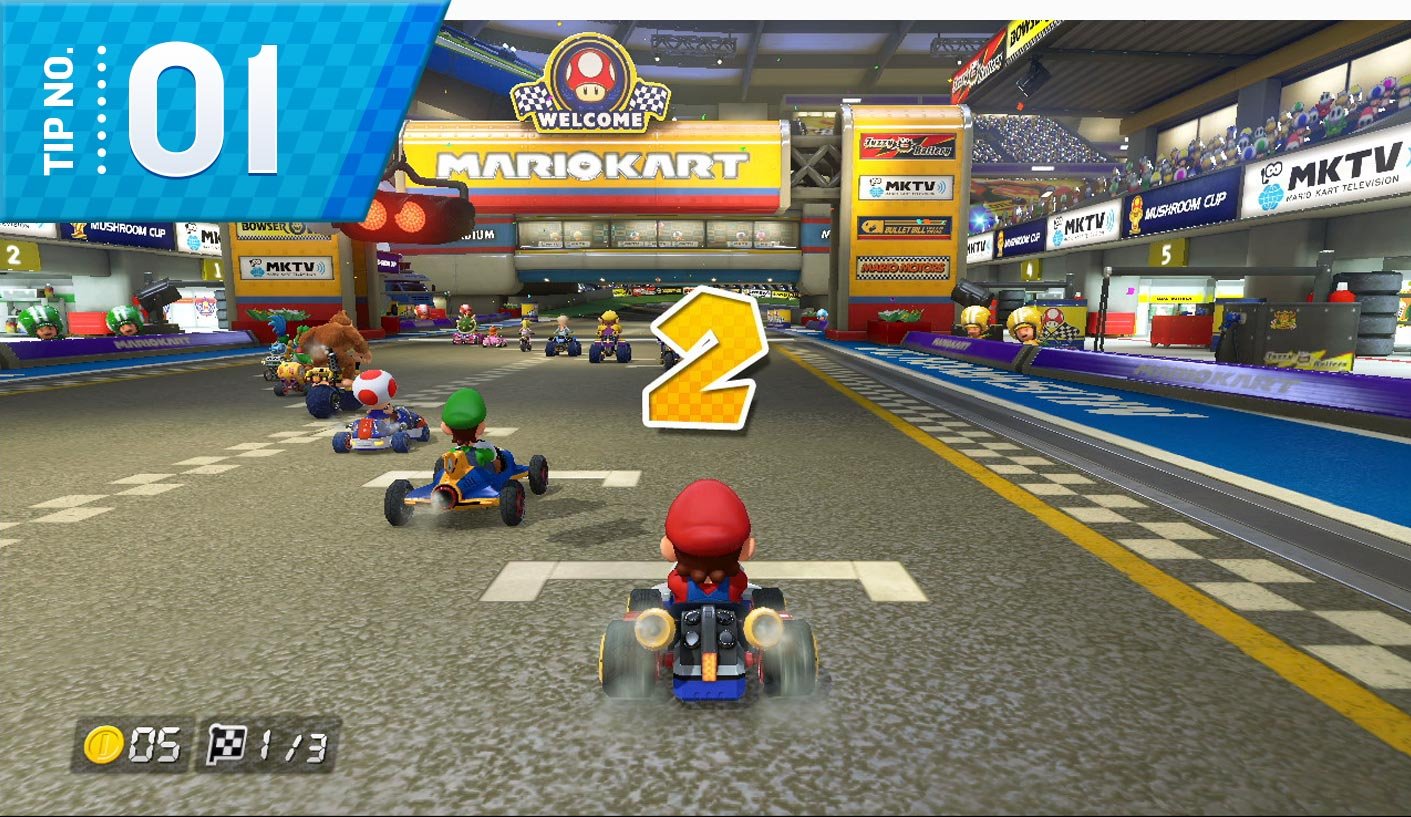 Practicing before applying the proper Rocket start method in an official race is a good idea. Simply go to the Time Trial mode and practice beginning the boost at the right time until you get it right! 
The process will take quite a few tries before you get a hang of it. Thus, don't get disheartened if you can't time the acceleration right in your first go! 
Get a smaller Rocket Start Boost in Mario Kart 8 Deluxe
It is possible for players to enjoy the rocket start boost even if they've missed the best boost window. As long as the 2 is on the screen, you can press acceleration and enjoy a smaller boost. Thus, never press A when the 2 fades in. Instead, wait for it's decent and then press A. You may get the best Rocket start boost or you may at least get to enjoy a smaller boost!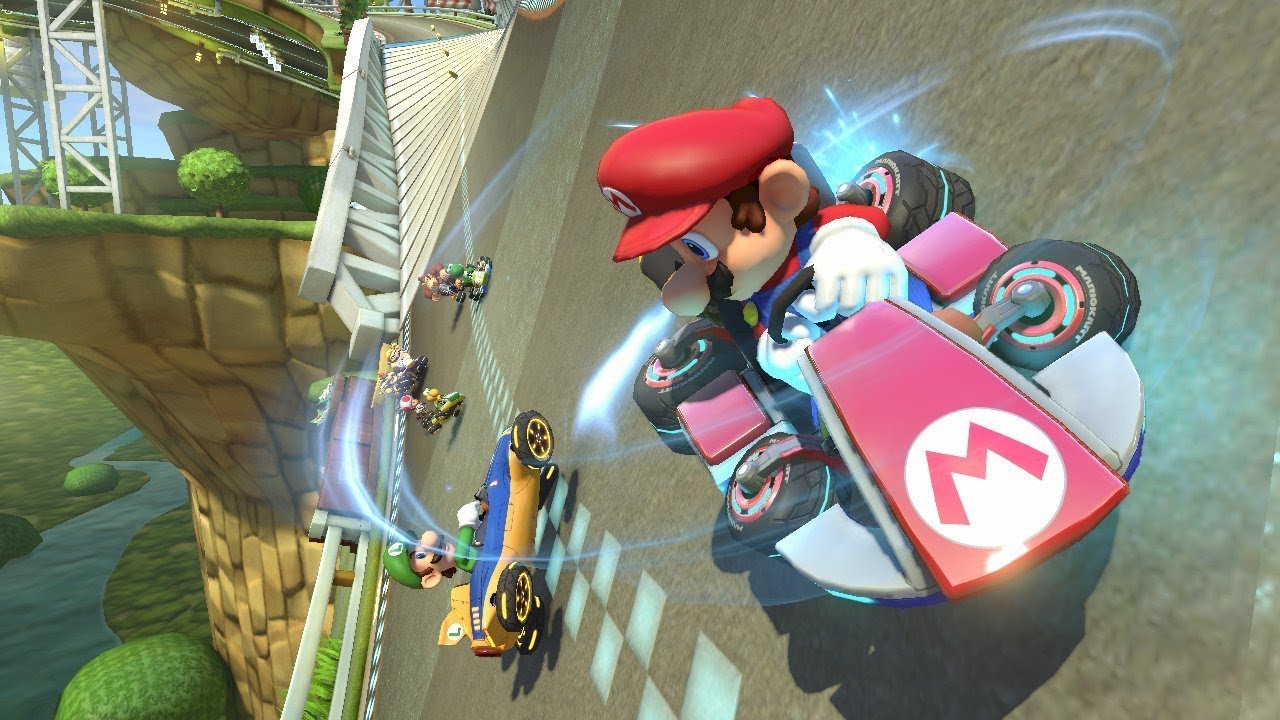 Don't get Too early in Mario Kart 8 Deluxe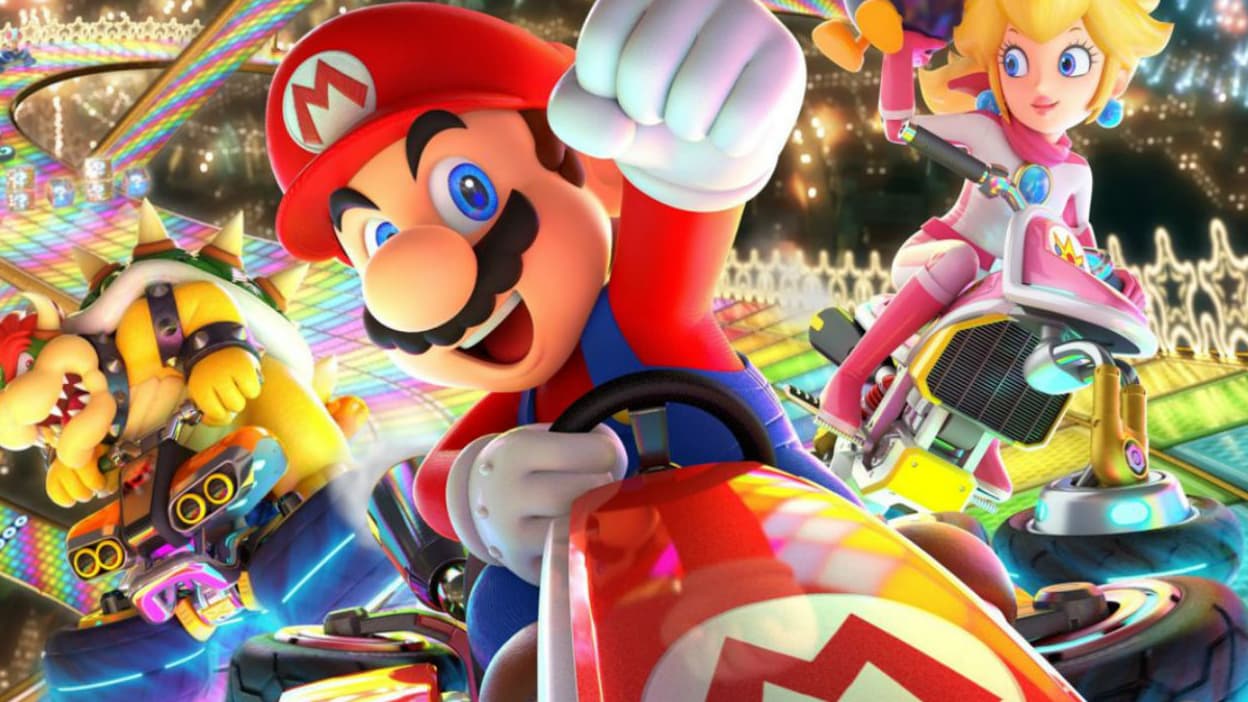 If you press the A button as soon as 2 appears on the screen, you will stall out! Thus, you will not be in the lead when the race begins. Hence, we recommend waiting until the two move down. You can either get the best boost or a small boost but you'll definitely get something for sure! However, if you press A as soon as you see the 2, you will receive a major disadvantage. Your kart won't begin moving as soon as the countdown starts and the stalling may cost you your victory! 
Skip Getting a Rocket Start in Mario Kart 8 Deluxe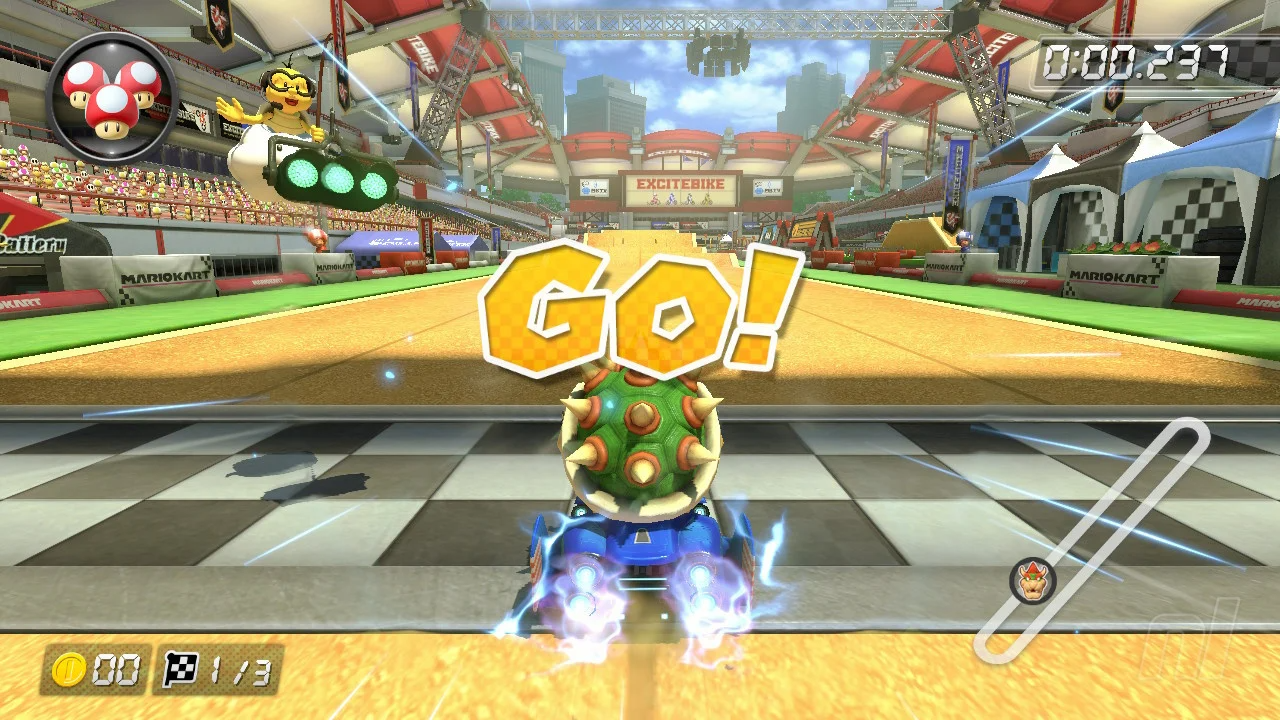 If you feel too nervous or scared, you can skip the rocket start boost. Instead, you can press A once the 1 in the countdown appears on the screen. You will not get any boost. However, you won't stall either. Your kart will simply start moving as soon as the countdown ends. 
Other Boosts in Mario Kart 8 Deluxe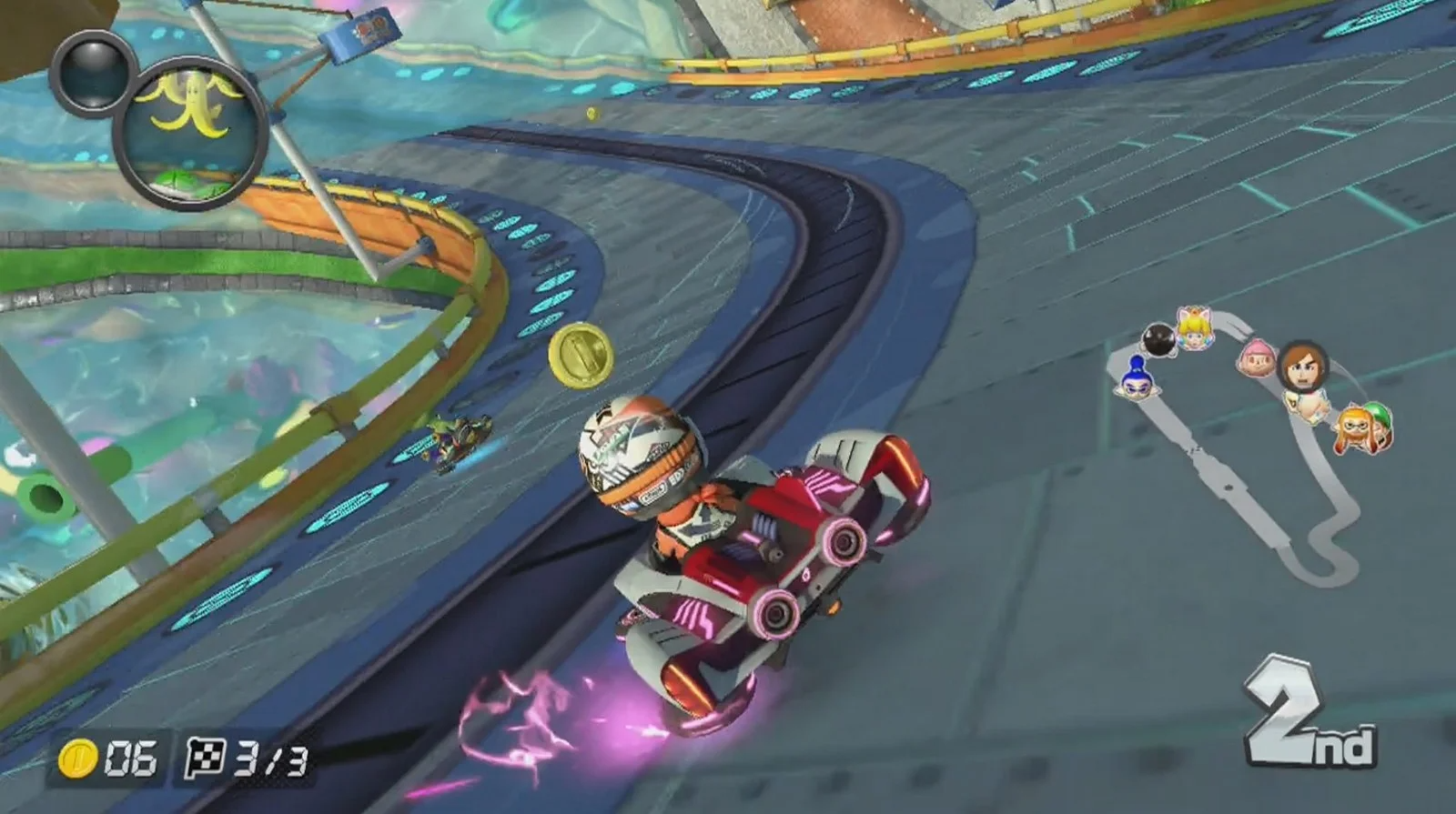 Mario Kart 8 Deluxe offers a variety of boosts to spice the game up and make it exciting. The boosts are mentioned down below. 
Drifting to Get a Boost – Drifting by pressing R when you turn corners will give you three tiers of turbo boosts. You may get a mini-turbo boost, a super mini-turbo boost or an ultra mini-turbo boost. All of them are highly rewarding and will definitely help you win every race. Read about: How To Skid And Get A Boost in Mario Kart 8 Deluxe
Slipstream Boost – This boost is obtained by tailgating a rival. Driving closely behind an opponent will give you a slight boost in your speed. 
Stunt Boosts – Driving on ramps awards you with stunt boosts which increase your speed for a few seconds. Simply press R before jumping off a ramp to enjoy this boost.