"Just like how we show you when buses and trains are coming and going in Google Maps, you'll now know which bike share stations have a bike ready for you," Andrew Hyatt, a Google Maps software engineer, wrote in a blog post.
Google has added a new attractive feature to the Google Maps to make it more helpful for the users. The newly introduced feature is "bike-sharing station information" to global markets from today, feature was tested for the last year first in the New York City. After first successful execution, feature is now expanding to more cities which are approximately 23 in total number. The cities are: Barcelona, Berlin, Brussels, Budapest, Chicago, Dublin, Hamburg, Helsinki, Kaohsiung, London, Los Angeles, Lyon, Madrid, Mexico City, Montreal, New Taipei City, Rio de Janeiro, San Francisco Bay Area, São Paulo, Toronto, Vienna, Warsaw, and Zurich.
After testing in the United States and other countries, Google set speed limits and mobile radar positions in more than 40 countries, including India, in early May.
A big support was given by Ito World to provide data to complete this incredible feature, and no doubt this new integration resulted helpful. The new integration gives the information about where to find a bike-sharing station. Moreover it also informs the user how many bikes are available and is there any space available to dock your bike when you arrive there.
In the last April, the integration with city bike was introduced that was able to show the nearest bake-sharing station to the users and also displaying the information about the available space to dock. Now, the integration is expending using ITO World to the dozens of locations including Asia, America and Europe. This is because of new partnership with ITO World to get real time data.
How it works
Riders enter the desired bike-share service into the Google Maps' search bar to find a bike-share service in their city, for example the user enters "Santander cycle hire" in London, and Google Maps will show the output by displaying the names and tracks of the nearest bike-share station with the information of space availability.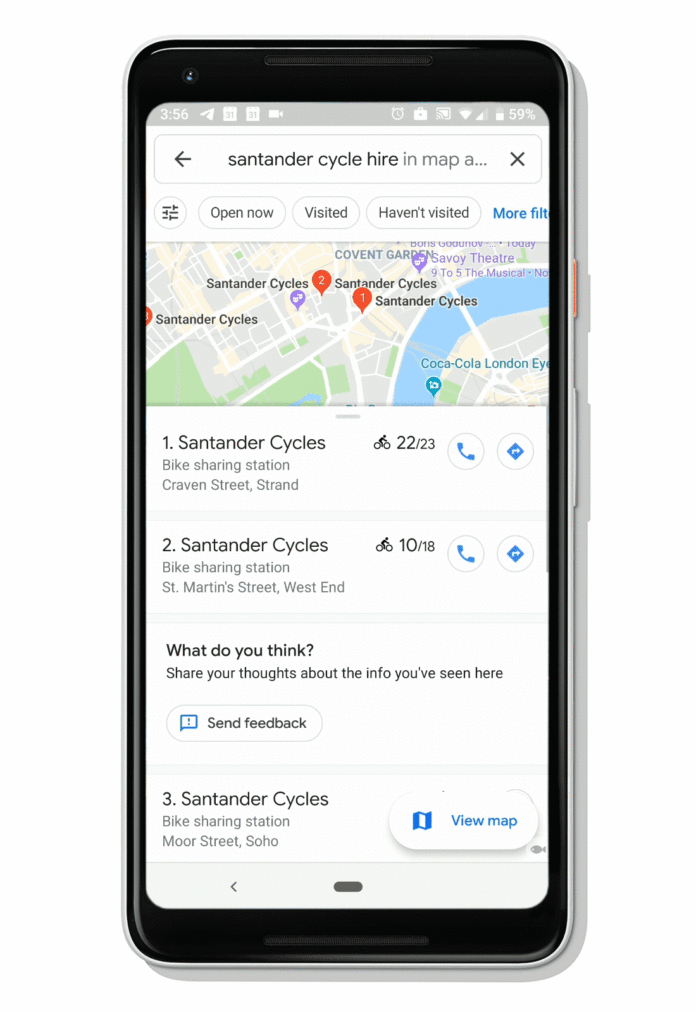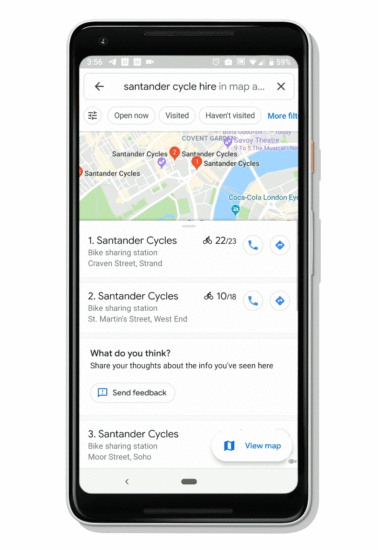 The trend of using application for transport application is increasing. The reason for using transport applications is cities are open up with new tracks and ways of moving around. The main riders of Uber show real-time public transport information. For example, a few months ago, Microsoft, Moovit and TomTom teamed up to create a new multimodal transport platform.
Before this feature, an integration with Lime's bike and scooter service was spotted by the google maps for a while. However, this latest release is specifically designed, especially for stations in cities where there are bicycles.