Discord is the ultimate platform to interact within a social community. It allows users to become synonymous with fellow gamer or friends, family and business associates. However, the vast array of customization this app offers can prove to be quite tricky in navigation.
Amongst them, it offers an option to have nicknames. And while being on that, if your current nickname soon fails to define you, you can get going on changing it. Albeit this process seems complex, but in reality, it is quite easy to execute, and this article gives you a clear insight on how to go ahead with it.
Change your Nickname in Discord 
There are quite a several ways through which you can change your nickname in the Discord server. However, keep in mind that this nickname is visible to everyone present on the user list for every single server you are a member of.
Additionally, even with the nickname changed on Discord, people can still search you up with the account username you have provided. With three methods of changing nicknames available, we will start with the in-depth one.
Open your Discord app and log in to your account. If you are not using the desktop version of the Discord app, you can do this on the website by logging into the account. Once everything is loaded and set into place, go through the following steps:
1. The Detailed Method to Change your Nickname in Discord
Click the User Settings icon present on the lower-left corner of the discord screen next to your Username. This icon is shaped like a white cogwheel and opens up the User Settings page. 
On the user settings page click on the Edit button present on the upper right corner right beneath the My Account heading. This allows you to edit some other information such as Username, email and password.
The text field below Username displays the current Username. Delete the previously written Username and fill in with a new one. Here you can also update your email address or change your password by clicking on "change your password" option 
Once you are satisfied with your changes, proceed by confirming your identity. For this, the app will prompt you to type in your password before proceeding with changing your status.
After verification click on the save button present on the lower-right corner of the My Account to save all the information, you have made changes to.
2. A Shorter Way to Change your Nickname in Discord
Apart from the long and detailed version of changing usernames on Discord, there is a much shorter way available that works even on servers you don't mainly own. Here are the steps you will have to go through with:
From the top portion of the Discord window, click on the menu bar containing server settings. This bar has the server name along with a downward-facing arrowhead on its right side.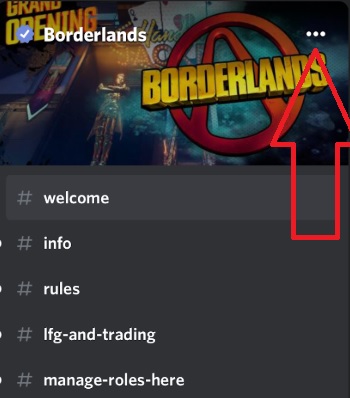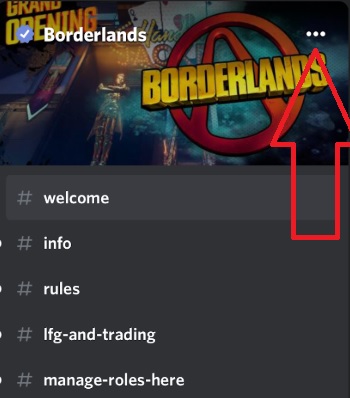 Click on the arrowhead to reveal a drop-down menu and search for Change Nickname option. 
This option opens up a window allowing you to type your new nickname into the field where your recent Username currently resides. Once you have made the desired changes click on the blue save button present at the corner.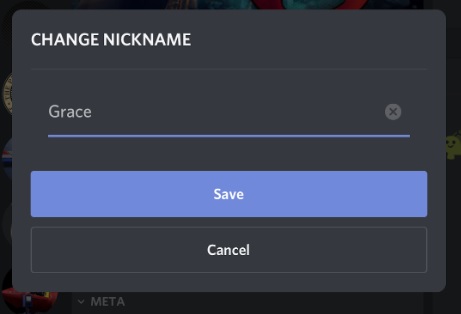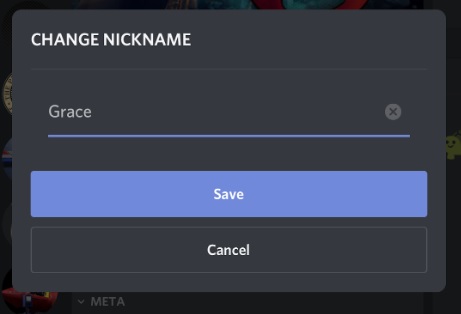 3. The Shortest Possible Way to Change your Nickname in Discord
Let's say the starting two methods mentioned above don't work out for you. Or you are someone who is unexceptionally lazy and doesn't like having to go through a lengthy process and that too for changing a little nickname. Then this method is for you.
This method is for all those who don't fancy clicking and scrolling instead remain content with the use of slash commands with this you can quite easily change your nickname on Discord. All you need to do is type /nick into the message input area along with space and then enter the nickname you want to change to.
It is a quick, easy and straightforward method and can be done to every server you have access to. However, this method works only for those who have somewhat of an influential role within the server group.
Managing Server Nicknames Cross Multiple Discord Servers
With being the owner of a server, there are certain things you can do by managing the discord server, and that includes changing nicknames of server members. You can also give out "permissions" of the following kind:
Change Nickname permission that allows users to change nicknames on your server. This is only when you are in charge of a server that is owned by someone else. If this permission is not granted, you can forever get stuck with the nickname your server owner has provided.
Manage nickname permission allows users to access "members" server settings and change usernames of every member present on the server. This permission is granted by a server only.
Here is the method that you can follow to change member nicknames:
In the Server, Settings go to Members.
From the server, members go to the name of the member you wish to change the Username of and hover over it. Hovering presents three vertical dots to the right side, which when you click on reveal various options. Among these options click on Change Nickname
Fill out the member nickname you want and click on save when finished.
Hope you liked the ways to change the nickname in Discord