If you love cats and want one in Minecraft, we've covered you! 
Players love to build houses and expand their world in the game. But let's face it! What's an adventurous life without any pet animal, especially a feline pet. And so, cats are the perfect pet for you to have as a partner in adventures or to guard your house when you are away on a trip. They are playful creatures; if you want one, you must find one and tame it. So, here's the perfect guide for you.
Where can you Find a Cat in Minecraft?
Before looking for a cat, you need to find food for it. This food includes raw cod or salmon, whichever of the two you can get your hands on. Furthermore, all you need to do to find them is look for them in the ocean biome and then kill them with a few hits. Collect lots of them because, trust us, you will need them all.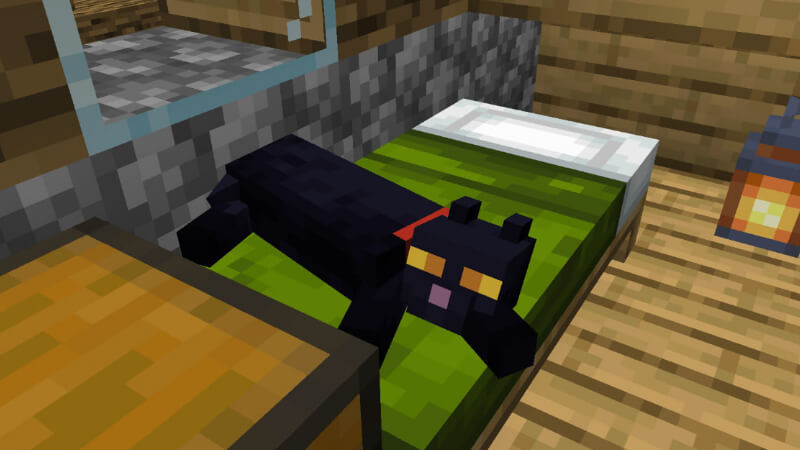 Now, you can look for a cat and tame it in Minecraft. They are a passive mob and can be found easily in the game as they spawn in villages with four beds and at least one villager. These cats can be of several colors. Besides this, you can find black cats in swamps close to witch hunts. And if you have difficulty finding a cat, you can use a cheat or even a spawn egg.
How to Tame a Cat in Minecraft?
Remember the raw cod or raw salmon that we asked you to find and collect before. Well, it was just so that you could use it in this step and tame a cat in Minecraft. 
To do so, equip yourself with the raw fish and walk towards the cat you found. Now keep in mind that cats are frightened easily, so approach them slowly. You can then crouch and serve them the raw fish or stand still near them with the raw fish. Either way, it will begin eating it.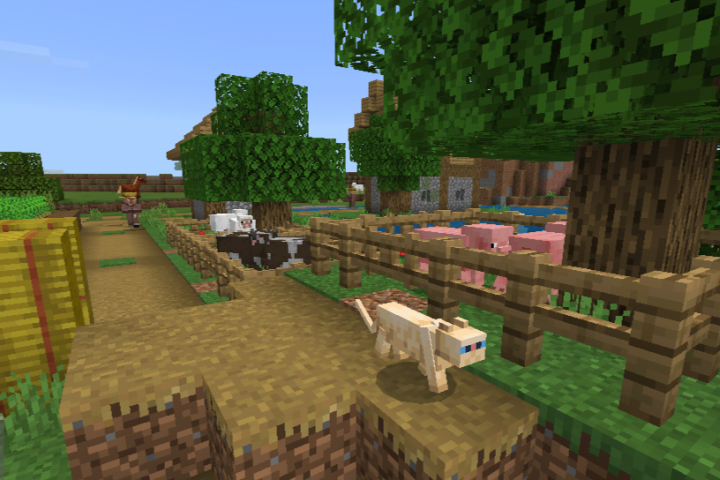 However, one raw fish isn't enough, and you need to continue feeding more and more raw cod or salmon to the cat. Then hearts will appear around it, signifying that the cat is being tamed. 
Finally, the hearts will disappear, and a collar will appear on the cat showing it has been tamed. You can change the color of the collar your pet cat in Minecraft wears by right-clicking or pressing the left trigger while holding the dye simultaneously.
Things to do with your Cat in Minecraft 
Cats are great pet animals as they follow you and keep creepers away from you. This makes them a great partner on trips. And don't worry if you lose track of it. Tamed cats can teleport to their owner if the owner moves 12 blocks away. Hence, you have an assurance that your cat won't get misplaced if you take it to places with you.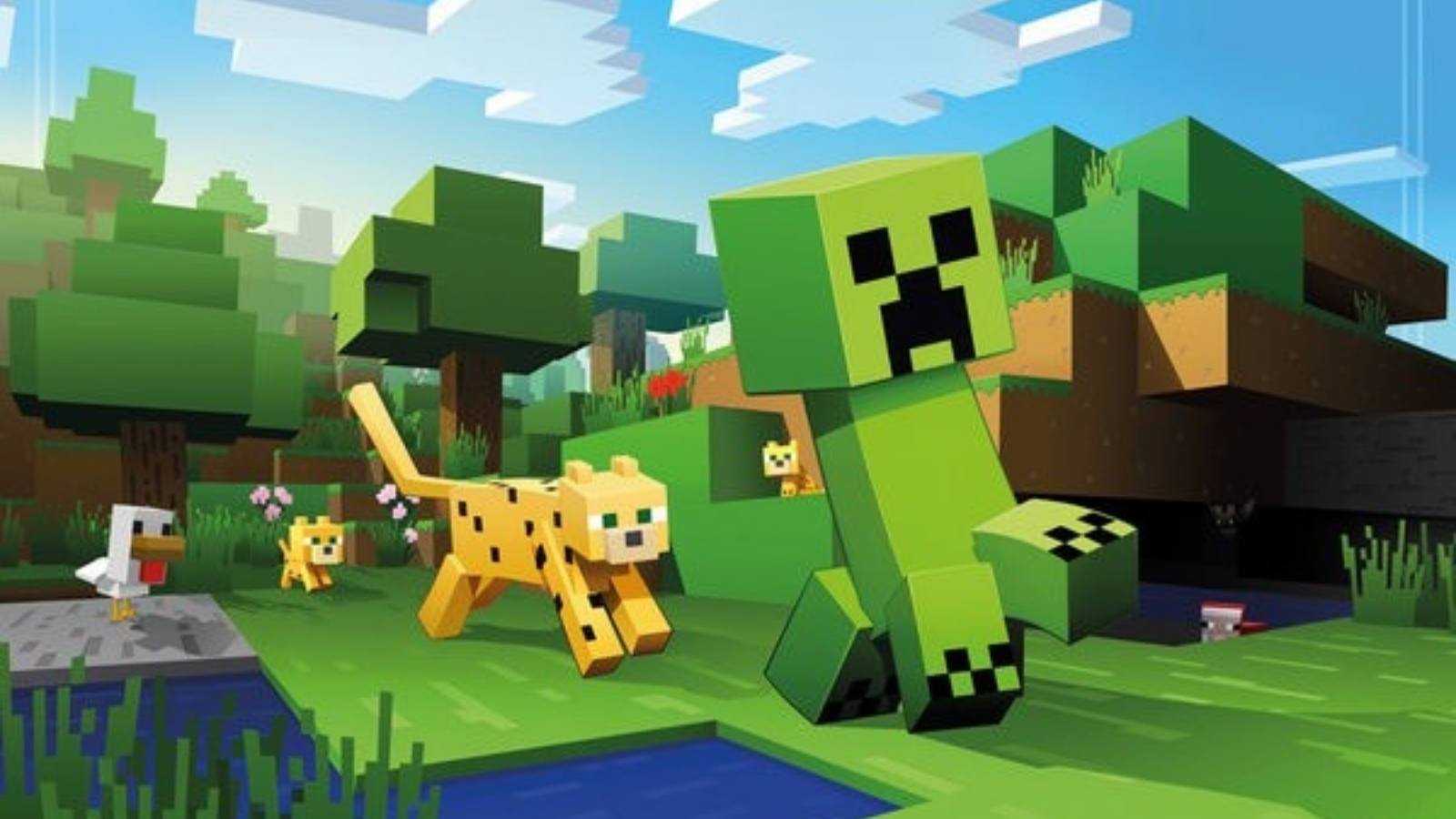 Also, if you ask your cat to stay in one place, it will follow your instructions. So, if you want your cat to stay home and guard it, it will do so. Additionally, they can climb furniture and sit on top of chests, beds, and furnaces.
If your cat has endured some damage and its health has reduced, you need to heal it by feeding it some raw cod or raw salmon. Just like a wolf, you cannot tell the health of your pet cat in Minecraft. But by looking at it, you can make an assumption and feed it some raw fish.
This is everything you need to know about taming a cat in Minecraft.