How to tame axolotls in Minecraft? Where can you find them?
Fans fell in love with axolotls as soon as they were released in Minecraft. The cute tiny pink amphibians are a favorite fan animal, and everybody wants to get a personal axolotl pet. However, these wild animals will give you a tough time until you finally tame them. Mentioned below is a detailed guide on how to tame axolotls in Minecraft.
What are Axolotls in Minecraft?
The Axolotls are pink salamanders that are found in caves. They rely on water to survive. Thus, if you keep one away from moisture for long, it won't stay!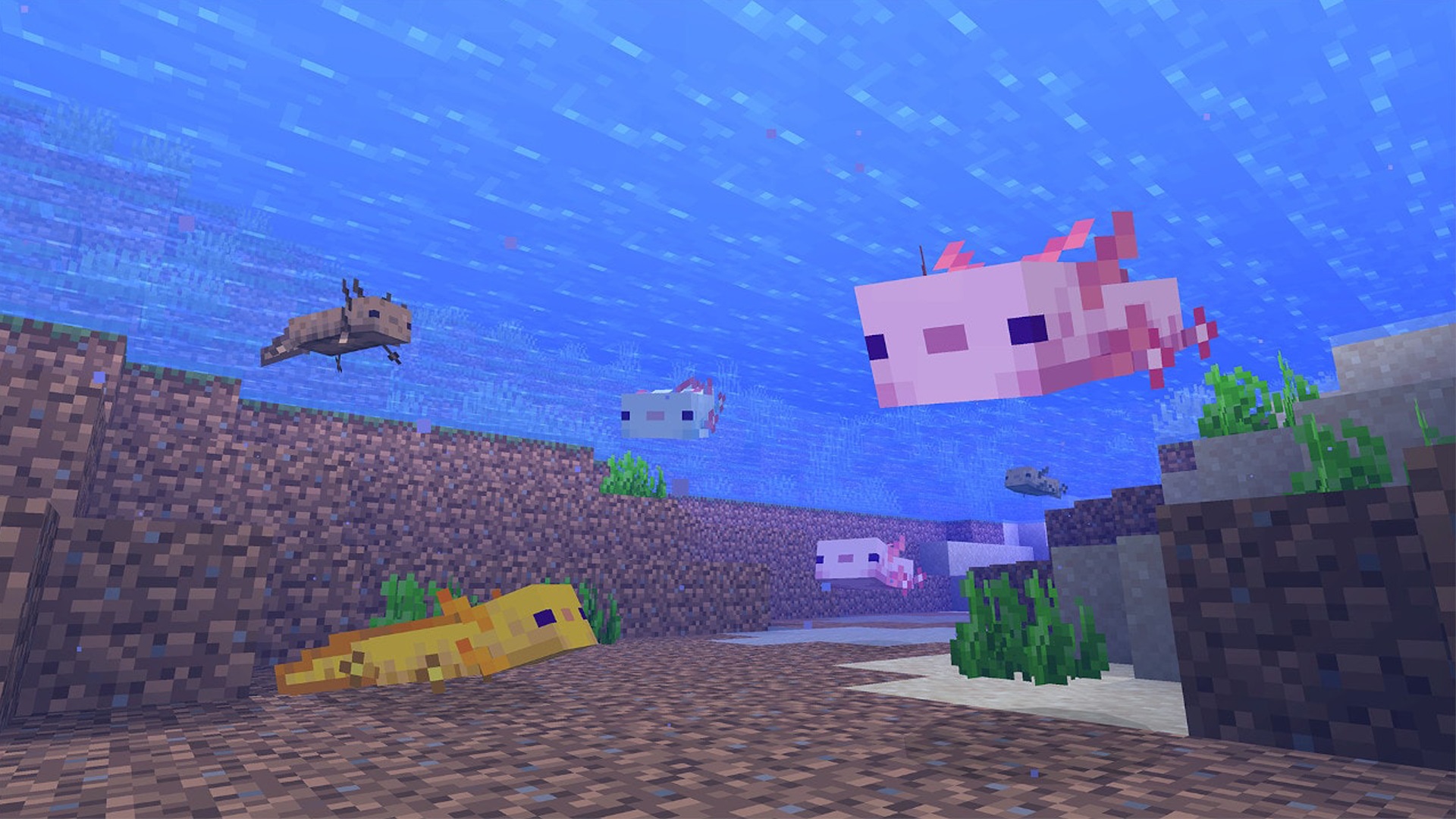 Where to find Axolotls in Minecraft?
Axolotls are tricky to find in Minecraft. They live in caves in water. Additionally, they're not big fans of light. Thus, axolotls will only spawn in total darkness when the light level is 0. Blocks roof over their habitat blocks the incoming light and allows more axolotls to generate.
Axolotl caves don't have to be deep! A solid block often stops the light from entering the cave and allows axolotls to spawn around sea level or slightly deeper! Hence, you won't have to spend a lot of time digging to try and get your hands on these cute little creatures. Additionally, you won't find a lot of axolotls in one location. Only 1-4 spawn together in one place.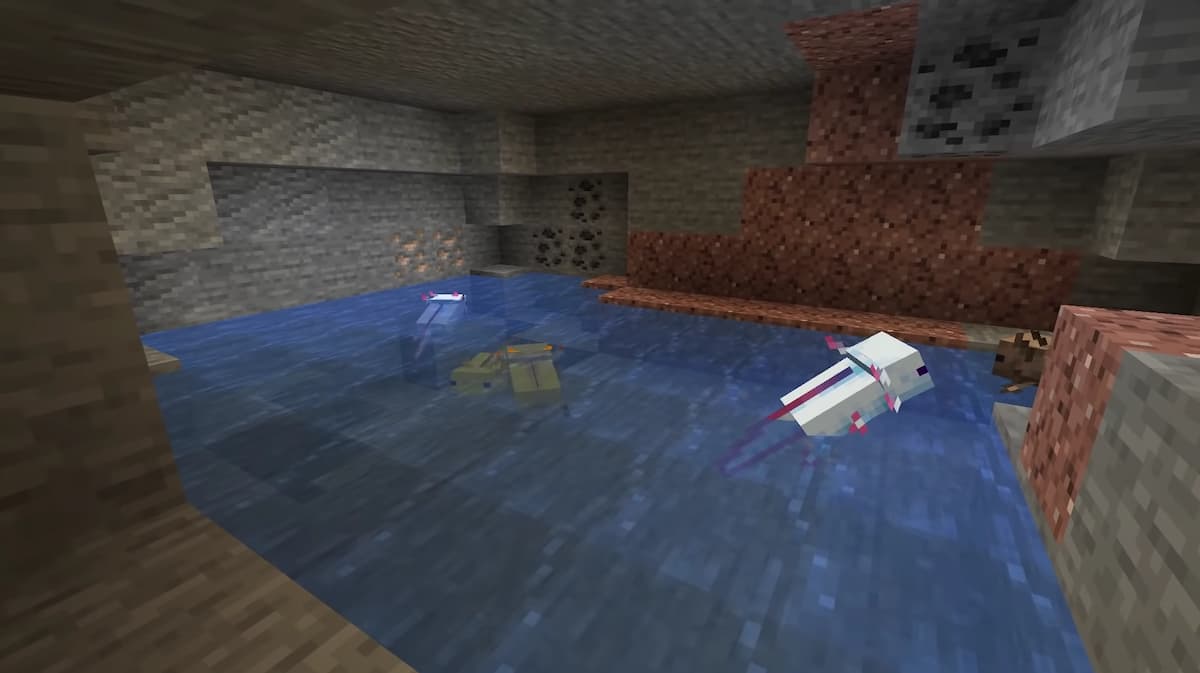 The best way to find axolotls is to look for azalea trees as they lie above the lush caves biome. Then, locate their roots, and you will come across a dense cave. You will almost always find an axolotl in dense caves.
Moreover, Axolotls are not just pink! They come in five different colors. However, the blue axolotls are rare as there are only 1 in 1200 chances of a blue one spawning. The blue mutation is very hard to come across, so don't have your hopes for finding blue axolotls!
Capturing and Taming Axolotls in Minecraft
Minecraft fans want to capture these cute creatures and keep a few.
Axolotls are passive animals. You do not need any treats to tame an axolotl! Locate an axolotl or two and then use a bucket to pick them up. Now, you can easily capture and transport them to your desired location. You can also breed them and create your zoo full of axolotls.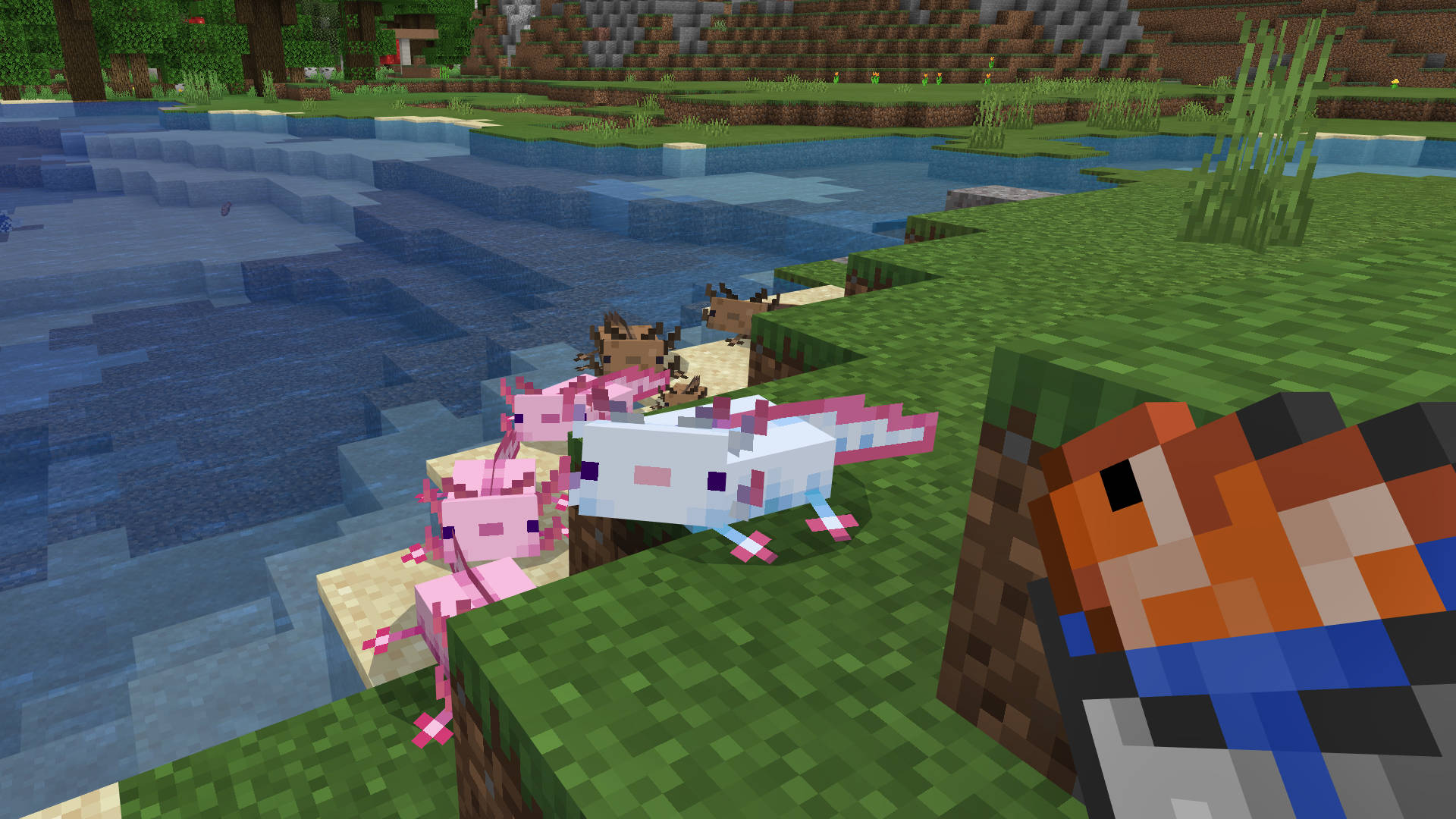 Transporting Axolotl in Minecraft
Transporting Minecraft Axolotls will require a water bucket. Buckets are made using three iron ingots in the crafting table. Then, fill the bucket with water from a water block. Now, use a bucket on the axolotls and hold them in the bucket. You can then carry this axolotl bucket wherever you go!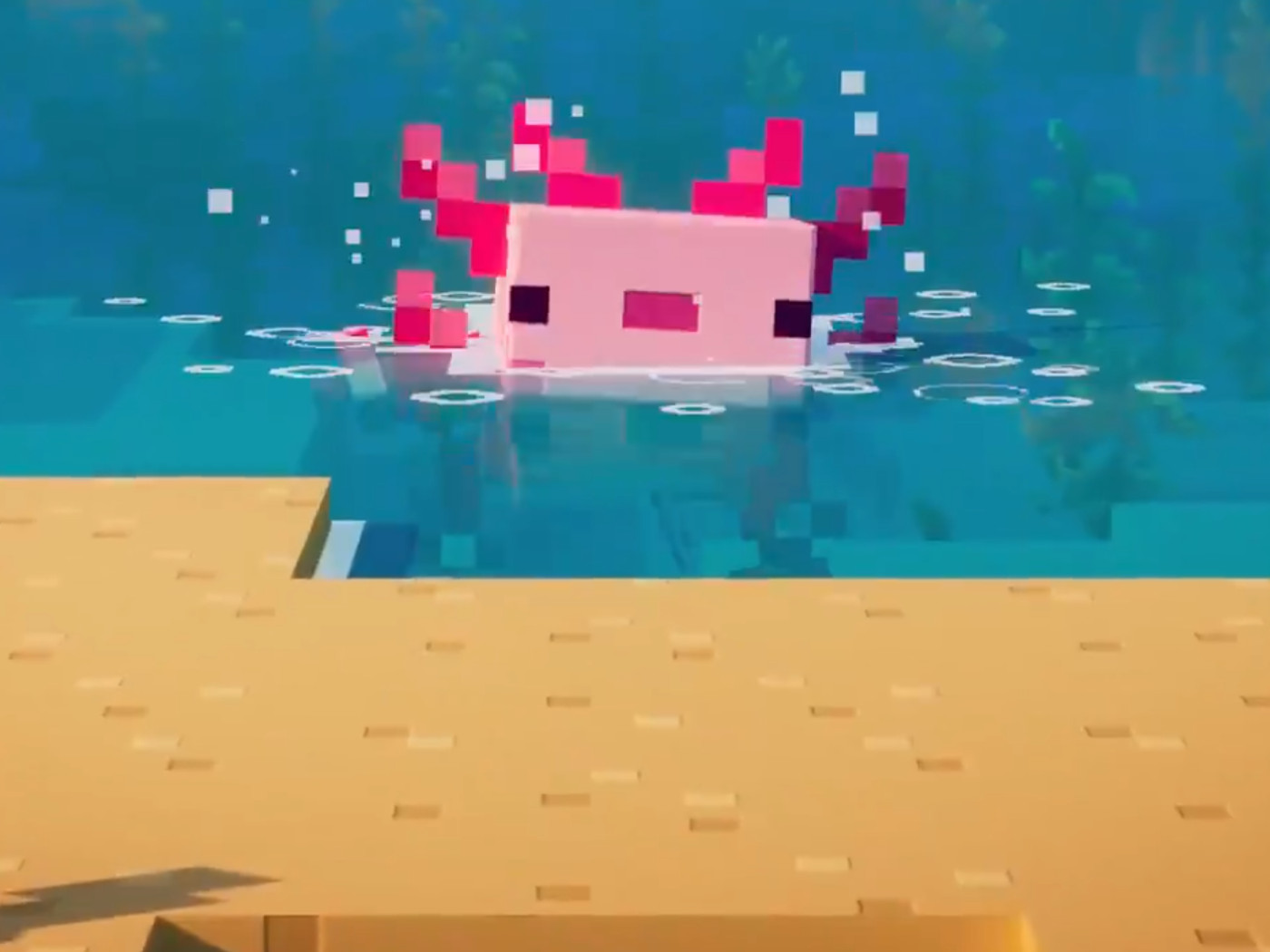 Using a Bucket of Tropical Fish in Minecraft
If you are having difficulty getting the axolotls into the bucket, use tropical fish to lure them in and make them swim toward you. The tropical fish live in the deeper part of the oceans in warm habitats. Collect them to make a bucket of tropical fish.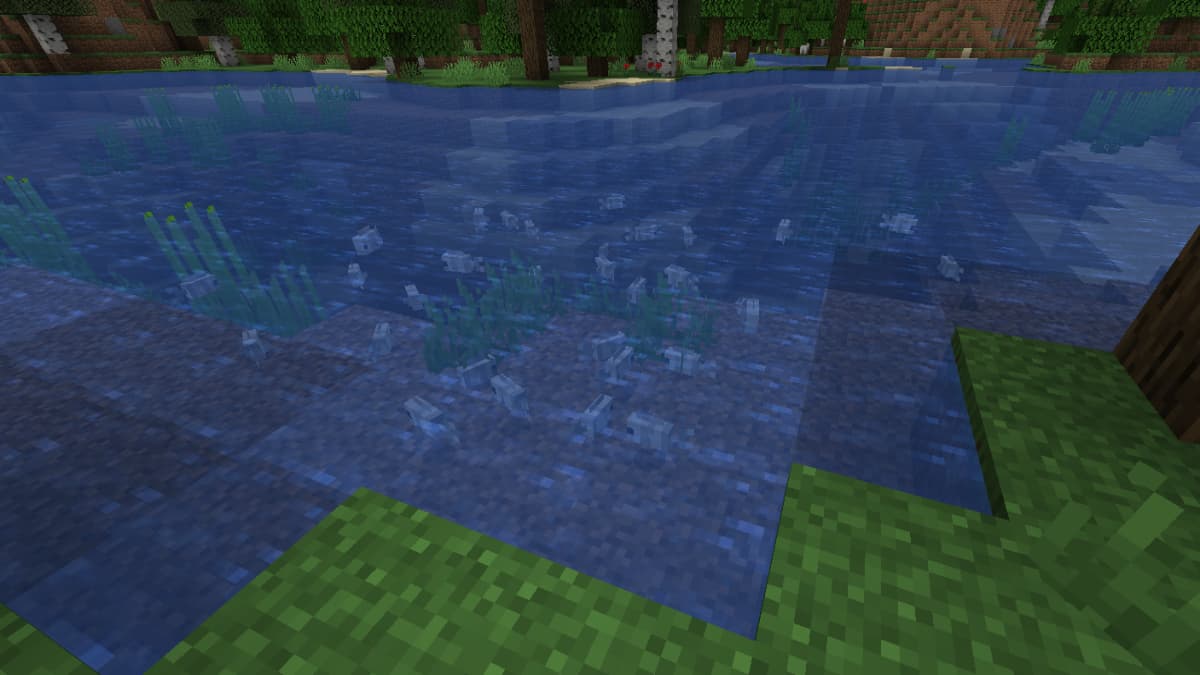 However, make sure that your axolotls do not eat the tropical fish as they will lose interest after feeding and will not follow you around anymore. Moreover, please do not drop your axolotls in water-free spaces as they die within 5 minutes of being on dry land.
Breeding Adult Axolotls in Minecraft
You will need two axolotls and a bucket full of tropical fish to breed axolotls and create an axolotl zoo! The two axolotls should be mature! If you don't have an adult axolotl, don't panic! Give your baby axolotl 20 minutes to turn into a mature one. Then, after the baby axolotls have matured, breed them by feeding them tropical fish, making them enter love mode.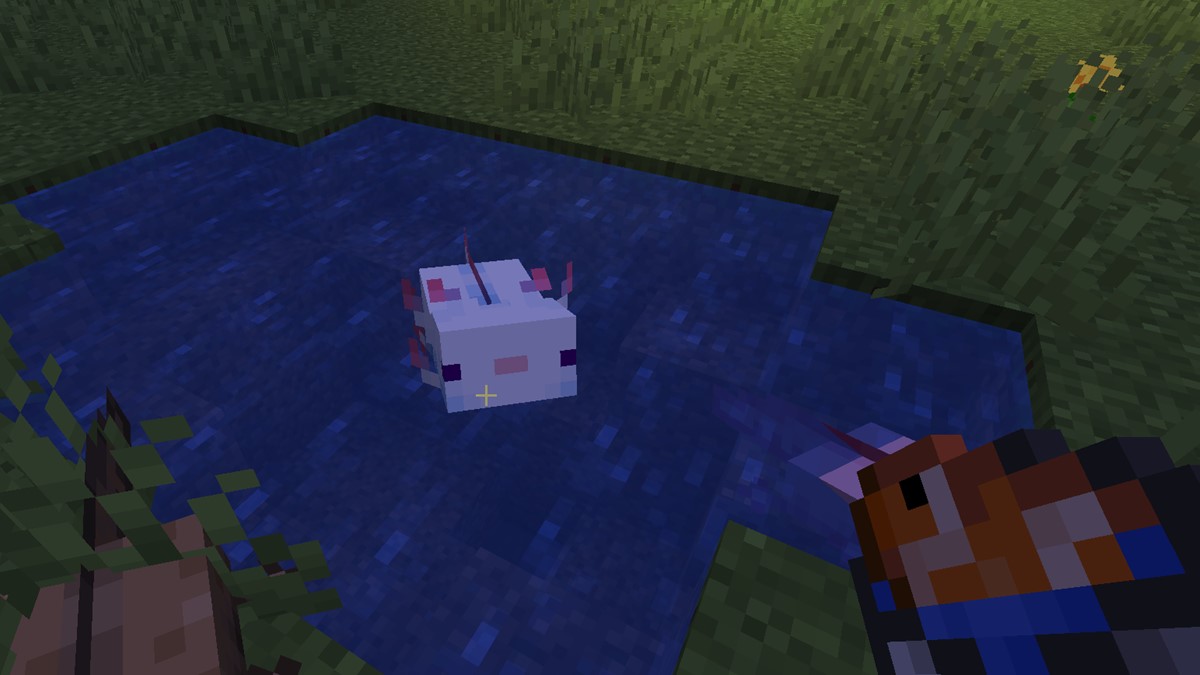 Breeding Axolotls in Creative Mode in Minecraft
Breeding Axolotls in creative mode is a little different. You will need to use the summon command and a spawn egg or an axolotl bucket. Thus, you can quickly breed axolotl in Minecraft in creative mode.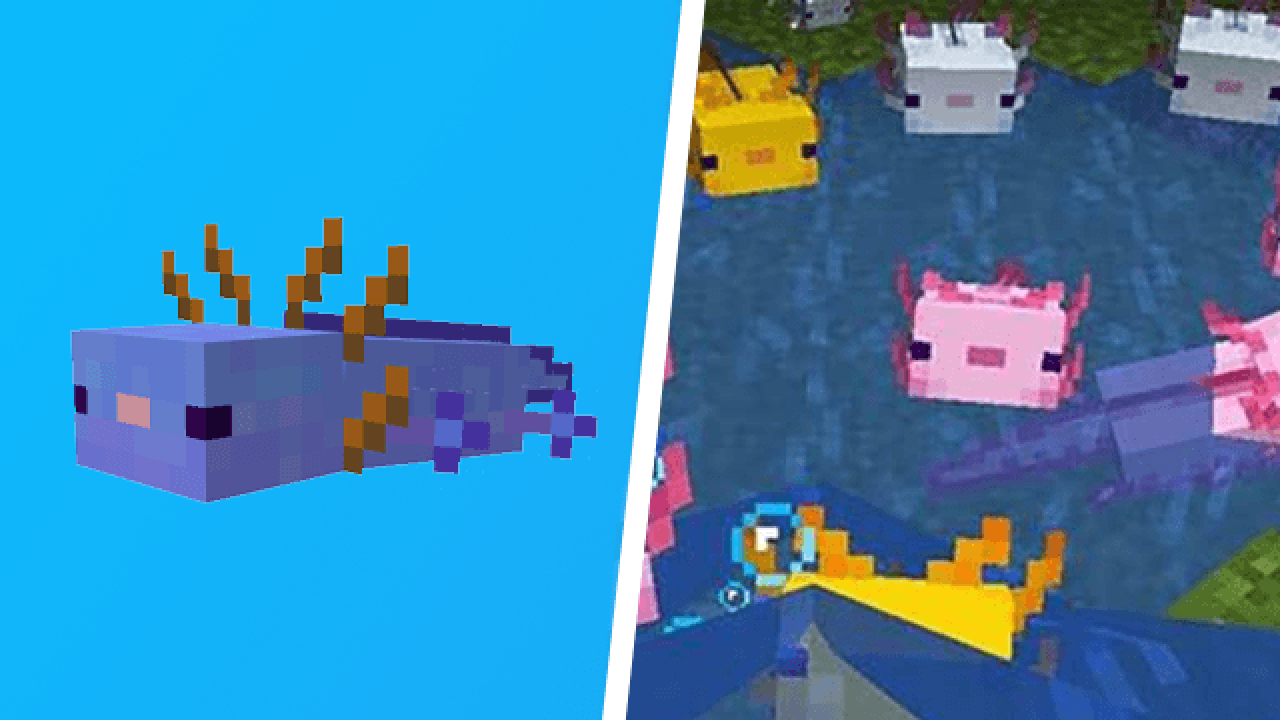 Creating your Axolotl Army
The axolotl can be used to make an army that can battle your underwater enemies and aquatic mobs. Capture two axolotls, breed them, and then carry them around in buckets wherever you want. Now, merely release the axolotls from the buckets upon encountering an underwater enemy.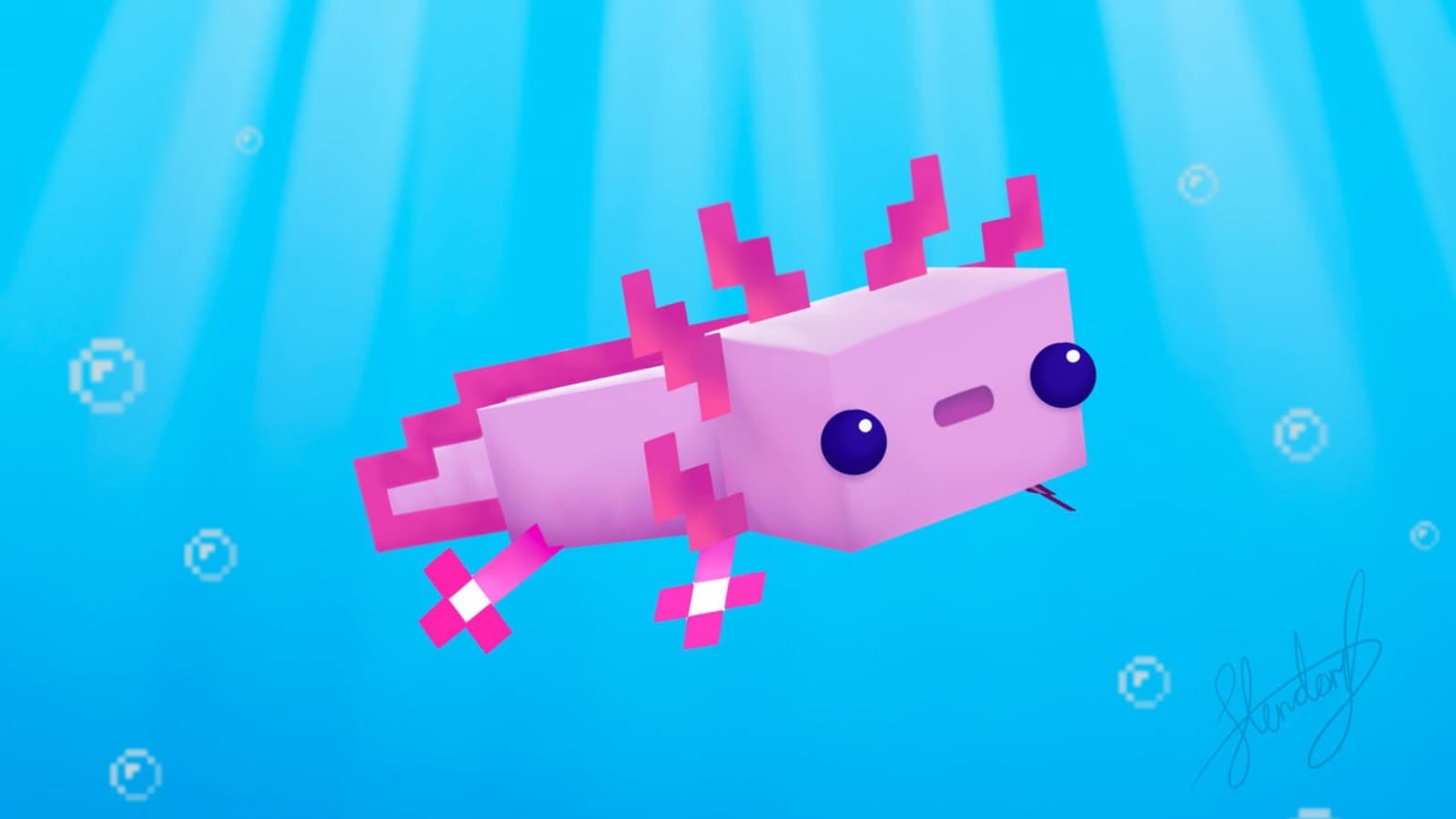 The axolotls will kill anyone and anything for you as long as it is not a dolphin or a turtle. This is because axolotls can not battle these two creatures. They won't attack your or any other players as well. Thus, they can only kill aquatic mobs.
When attacked, Minecraft axolotls will play dead and recover their health. However, hostile mobs can deal enough damage to kill them.