There are so many Minecraft Bedrock servers that it can be difficult to choose one. Joining each one and having to log in and out repeatedly until you discover the one you're seeking for can be somewhat time-consuming. We have listed the six best Minecraft Bedrock servers for anyone with access to this bedrock edition.
The Hive – Minecraft Bedrock Servers for Minecraft
The Hive is one of the highly popular servers for Minecraft that serves both standard and original Minecraft games. Community-playable game modes like Hunger Games-style Survival and Hide & Seek are delightful. You can interact with other players by entering the social Hive Hub, which offers exploration, surprises, and seasonal events.
Designs like Axolotls, Neon School Teens and Pajama Party are available for purchase as exclusive Minecraft skins designed by the Hive. Packs can also be obtained through completing specific tasks and exploring various places.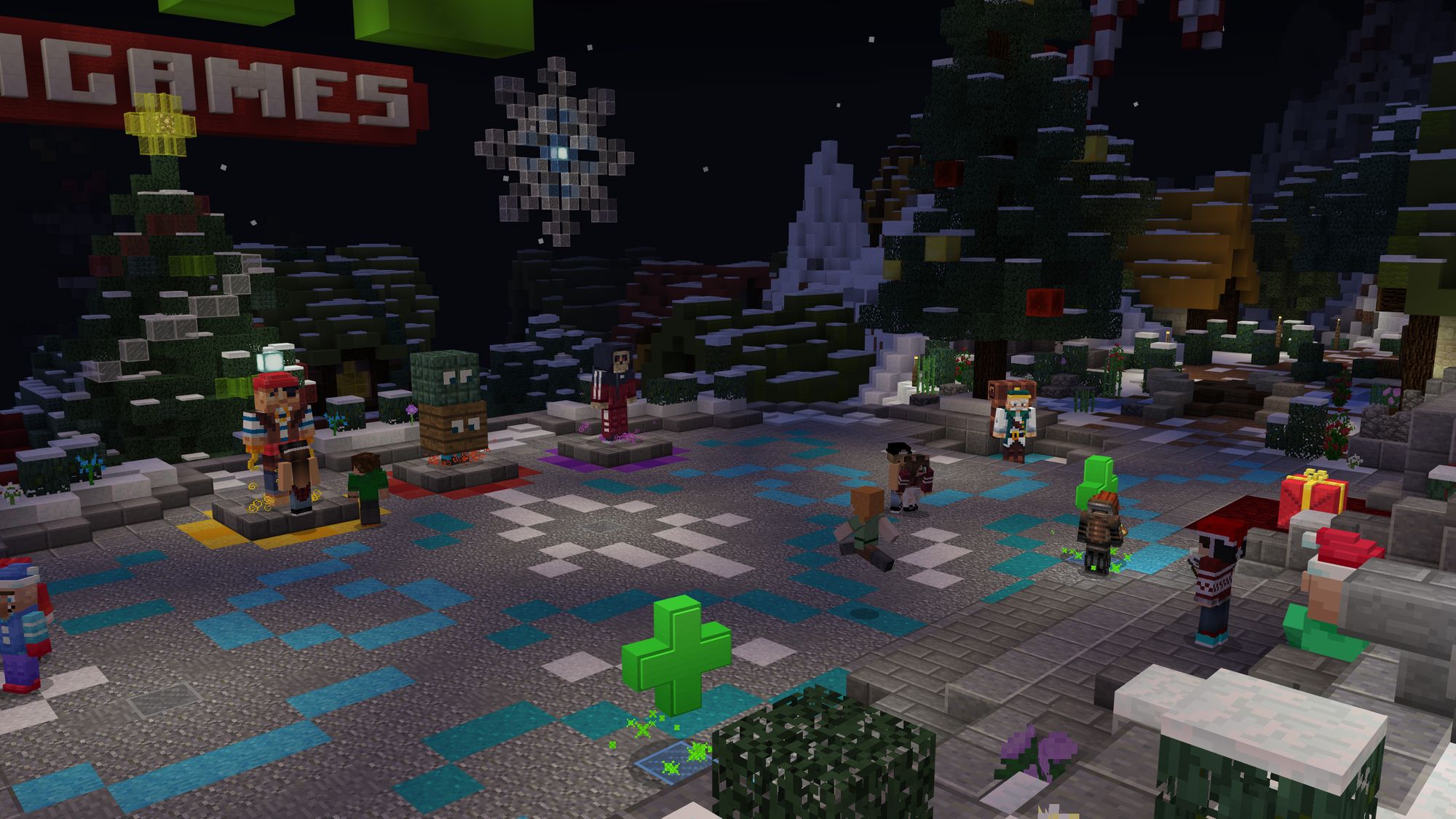 Related: How to Tame a Horse in Minecraft?
Mineplex – Best Minecraft Servers
Get innovative with Mineplex; this server includes minigames and lengthier games. With various game modes like Creative Housing mode, players could design their own homes and show them off to other players.
For competitive builders, there is Master Build, where you can join compete with others to construct the best build, and Speed Builders, where you can design whatever you want in a limited period.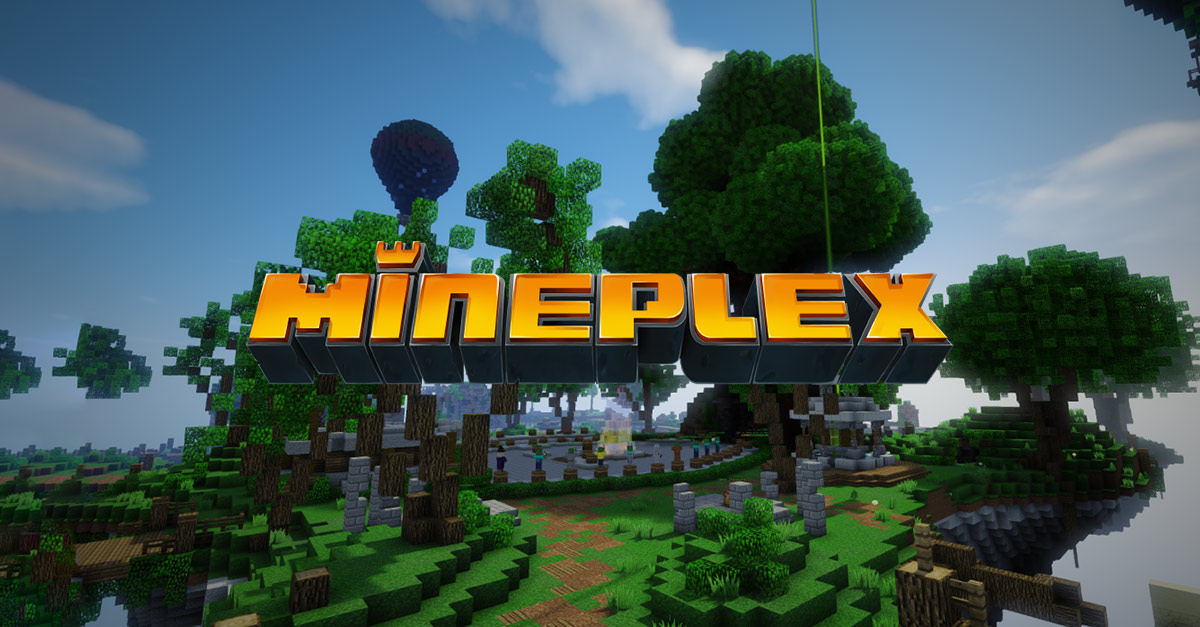 Related: How to Remove Water in Minecraft
CubeCraft – Minecraft Bedrock Edition Server
Almost every day, more than ten thousand people play CubeCraft, where you may explore fascinating lobbies, engage in contests, and fight in SkyWars. When exploring their numerous Minecraft creations, players can parkour around obstacles and advance in rankings. Lucky Islands is another location you can explore to earn rewards and try your luck by breaking bricks to see what drops.
SkyWars, a game where players combat on floating islands, has been updated with weekly exclusive goods, kits, and maps. This mode offers a variety of PvP modes, including duo, mega, chaos, and solo, for those wishing to test the waters.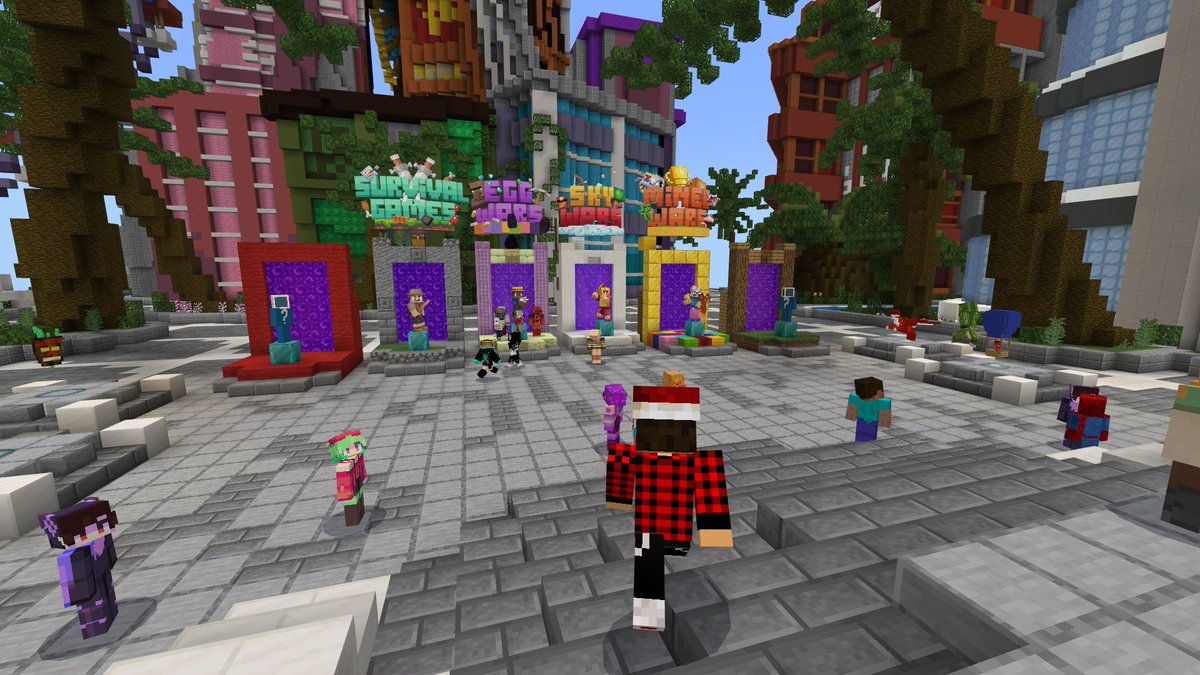 GrandTheftMCPE – Minecraft Servers
Would you like GTA with Minecraft? So, as you explore Los Vamos, here's the right server. You could either opt in for criminal and rise through the ranks, or as a cop and maintain the peace in the city. The city features shops helps you to buy weapons and buildings that you can build and make your own.
There's enough to do on these Minecraft servers, whether you're a wicked gangster or a good cop. This is the first time Minecraft has been done this way, so don't miss out.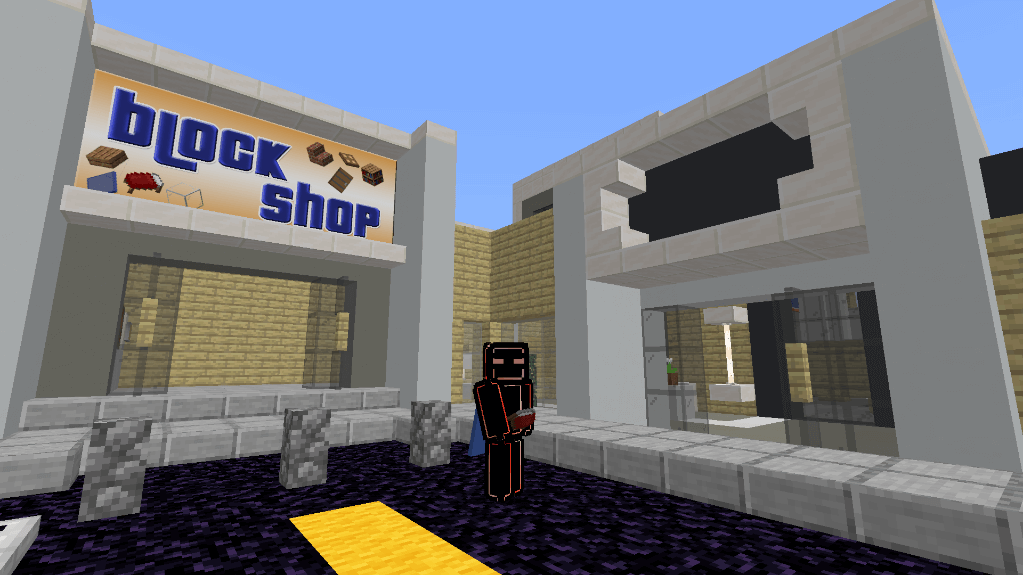 Related: 3 Easy Fix: Why does Minecraft Java Keep Crashing?
NetherGames – Server for Minecraft Bedrock Edition
Nether Games is among the most active Bedrock servers and is considered one of the best Minecraft Servers. This network has many games and a level system to reward players with pets and chat colors.
Bed Wars is a Nether Games game in which you must defend one item i.e, bed. In Duels, you battle to push your opponent off a platform. Participate in one of the best servers for the Minecraft Bedrock edition to explore all the pleasure it has to offer.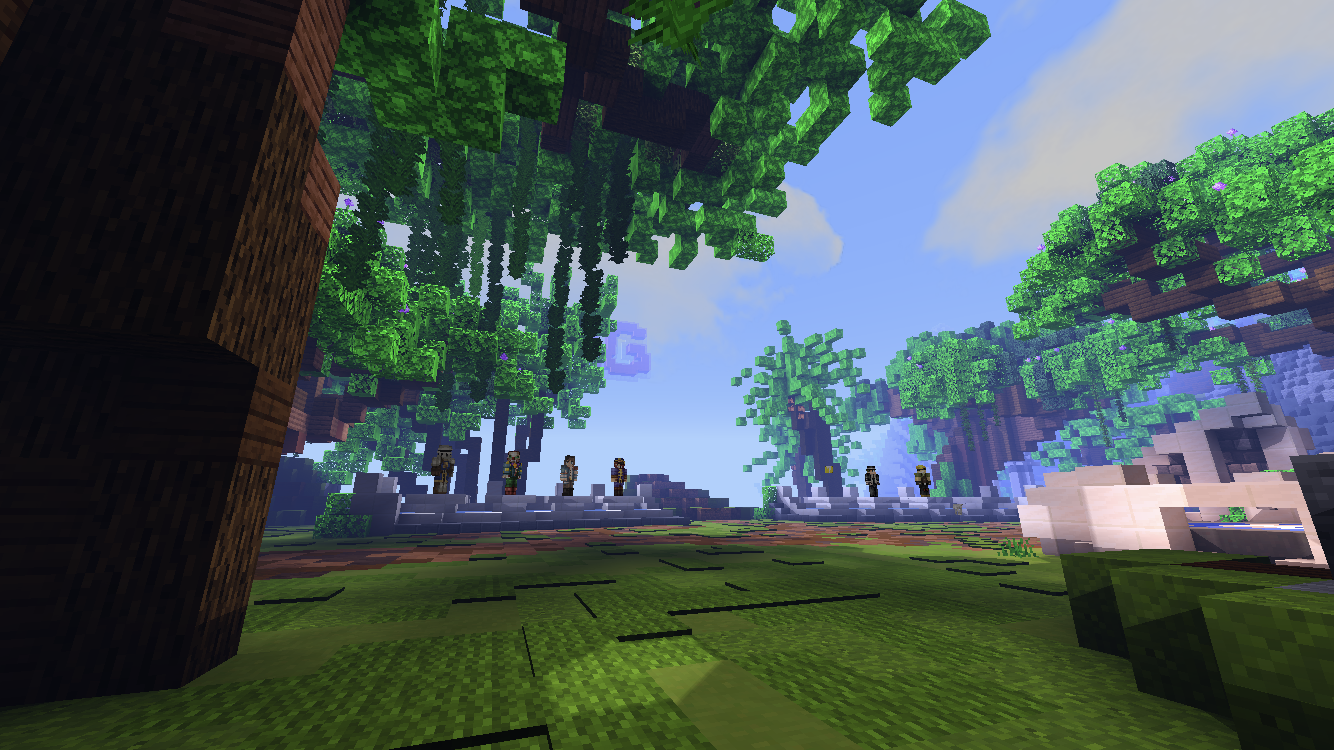 Mineville – Bedrock Edition for Minecraft 
The city of Mineville is a family-friendly community where players' input is essential. There is so much to do on this server, including game modes like High School, Dungeon, and Prison. In High School gameplay, there are options of joining a club, attending classes, and exploring on field trips. At the same time, Dungeon mode offers players the chance to level up by defeating extraordinary bosses in various types of biomes.
A purchasing system in place uses City Dollars to buy exclusive items and weapons. A Mineville Store is also available to get special passes for each mode.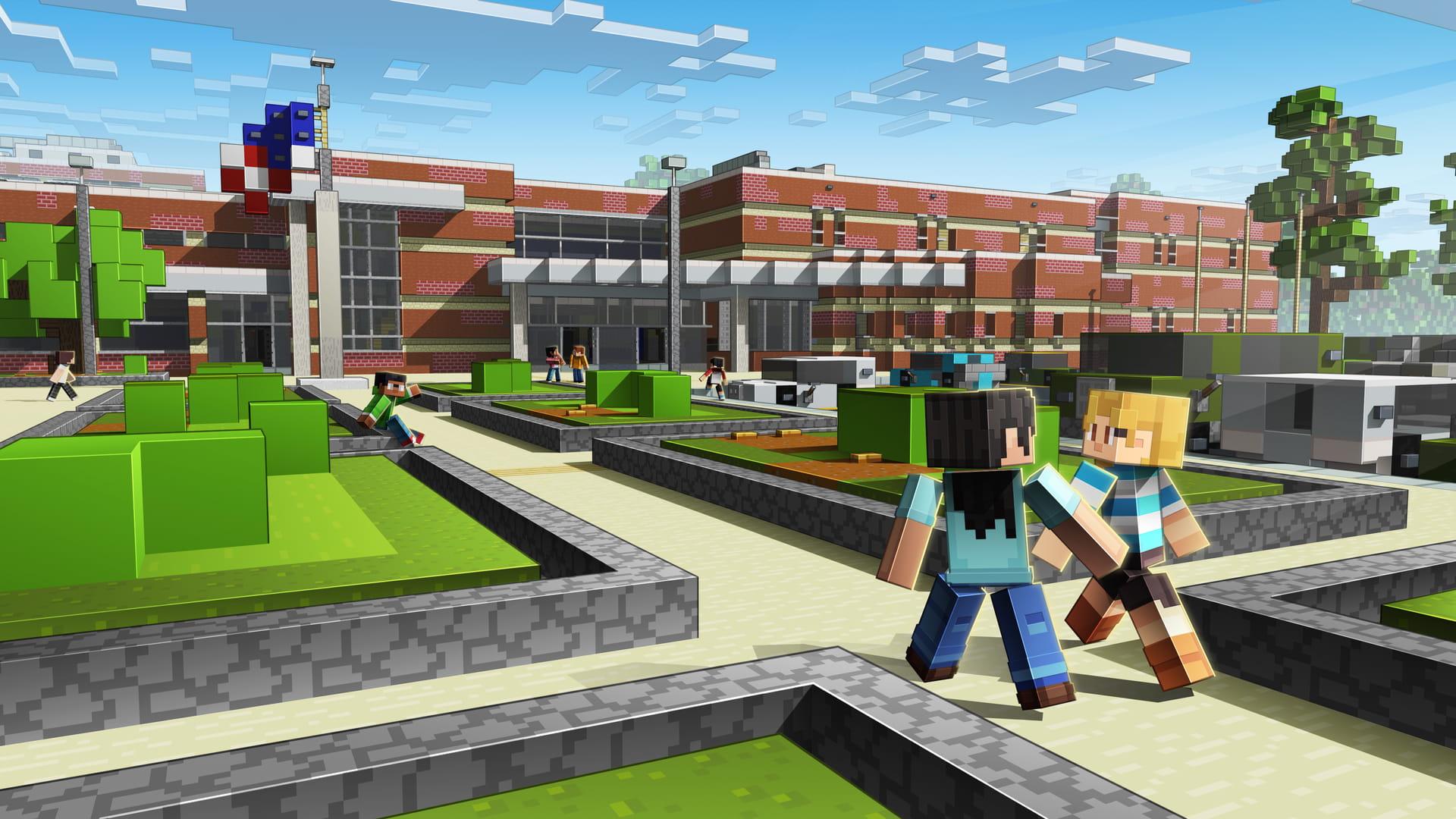 Wrap Up
Although there are many community-oriented servers, we have chosen these six best Minecraft Bedrock servers to fascinate you. Because of all the upgrades, servers like this, and other new material, Minecraft remains the best-selling game ever. Mojang Studios uses these networks to build a solid foundation between gamers and devs.