Accounting remains the most challenging task for any business owner. Accounting needs keen interest and dedication to work and as a result, it consumes much time. So, to take the stress out and save your time, this demanding task can be accomplished with ease by adapting the technology updates.
There are variety of business accounting apps available in the market. In fact, every app comes up with unique features. It is quite obvious that one app "A" may include two out of three feature and "B" app includes the feature which "A" apps misses and "B" misses the feature which "A" app includes. So, it gets hard to distinguish which application is suitable for them. So, here is the list of the ten best accounting apps that can reduce your accounting headaches.
1. QuickBooks Online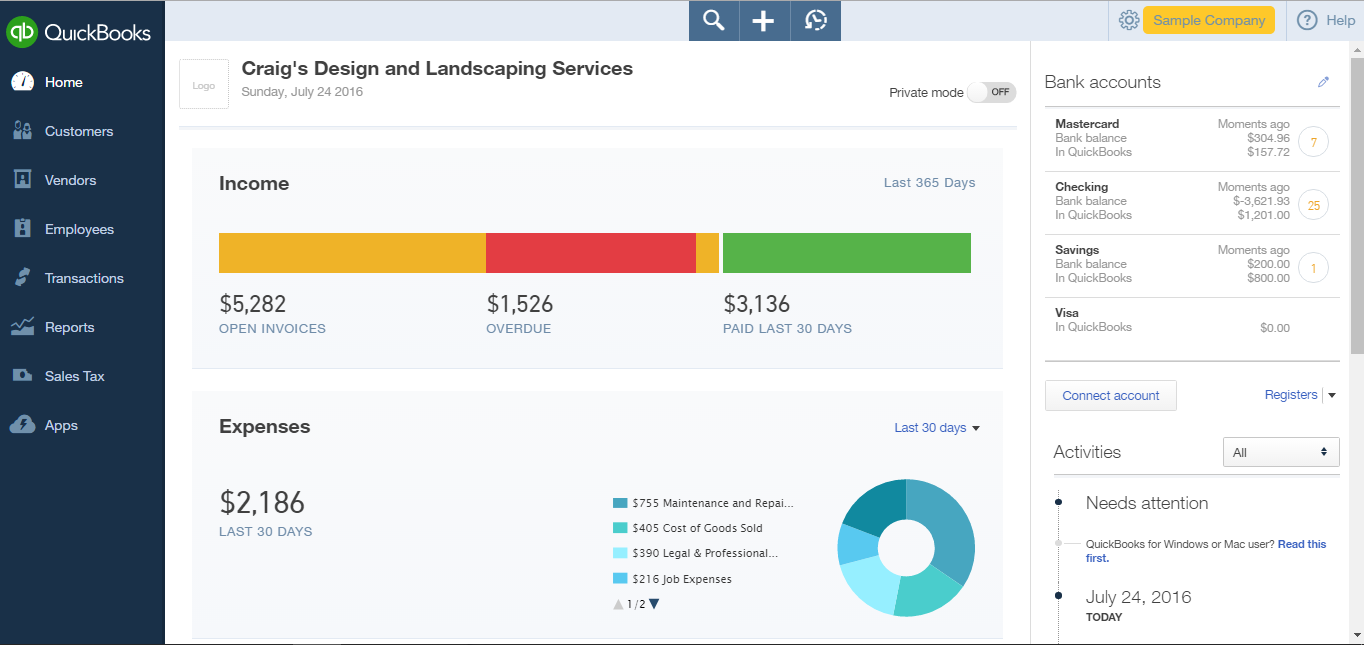 QuickBooks Online has a relatively good user-friendly interface which keeps it top on the list. This app keeps you sync with your bank. You can quickly mollify your bank transactions, track your expenses and send invoices. This ease the problem of paying employs and managing and payment of bills. This app is easily available for iOS users as well as for Android users.
2. Kashflow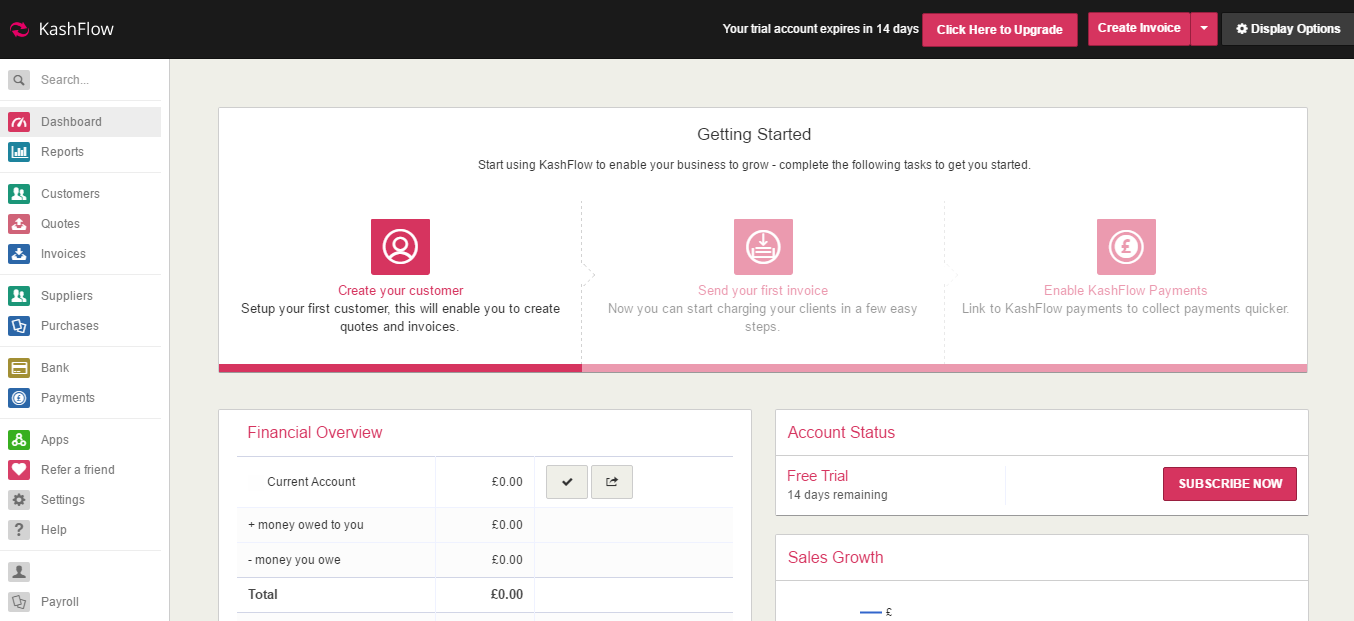 Kashflow is also one of the most fantastic business accounting apps. This app has a unique feature of customizing the invoices. You can make unlimited quotes and purchases with the help of Kashflow app. This app also lets you create statements for customers and suppliers and generate income reports from every resource. Kashflow is also available on iTunes and Google Play.
3. Sellsy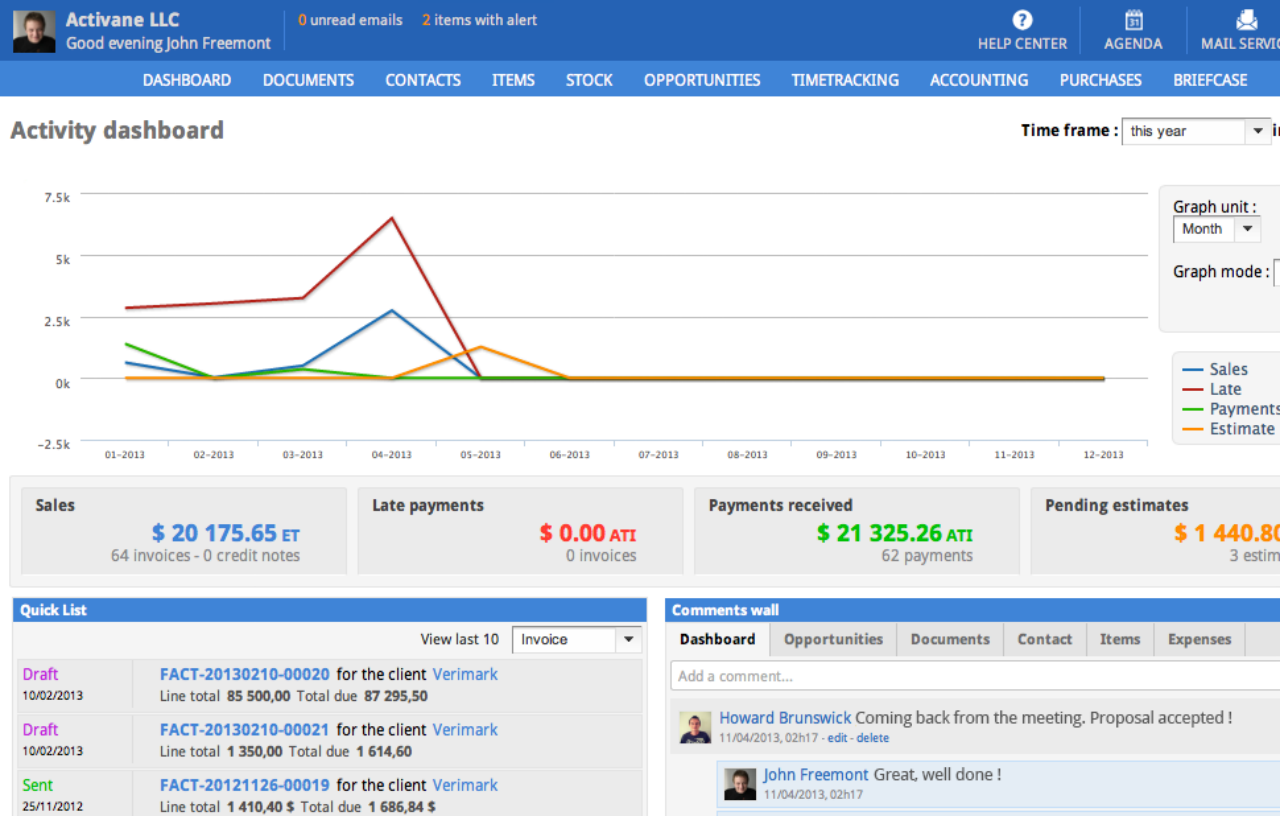 Sellsy is recommended for small-scale businesses. This app helps you to send invoices, receive payments and all the main payment options including the payment reminder. With the help of Sellsy, you can also manage billing and other standard accounting features. It is also available for both Android and iOS.
4. FreeAgent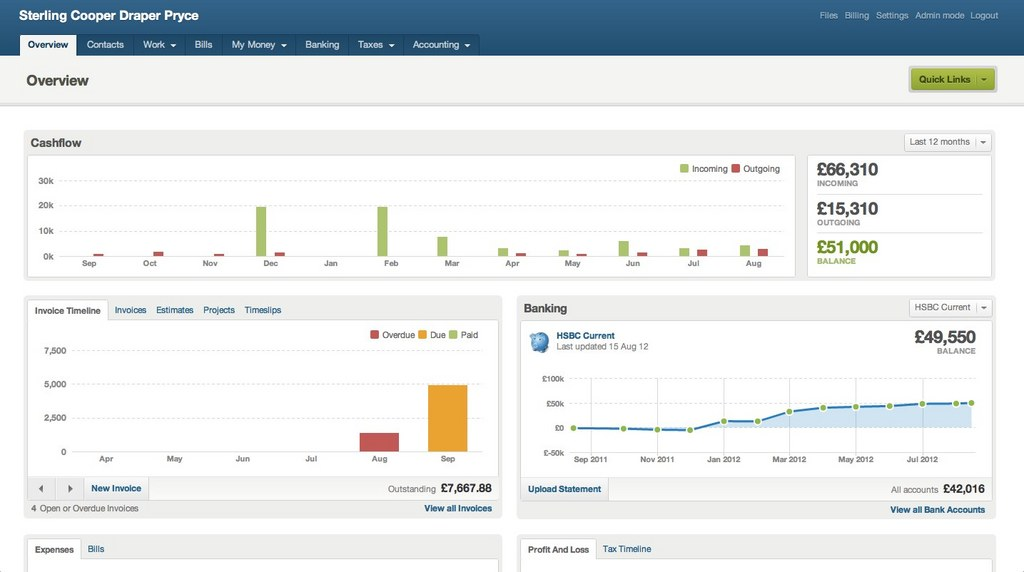 FreeAgent is the wonderful platform to send invoices, expense tracking and synchronization with bank accounts all in one user interface. This app also regularly backups your data. FreeAgent tops when it comes to providing support.
5. Nutcache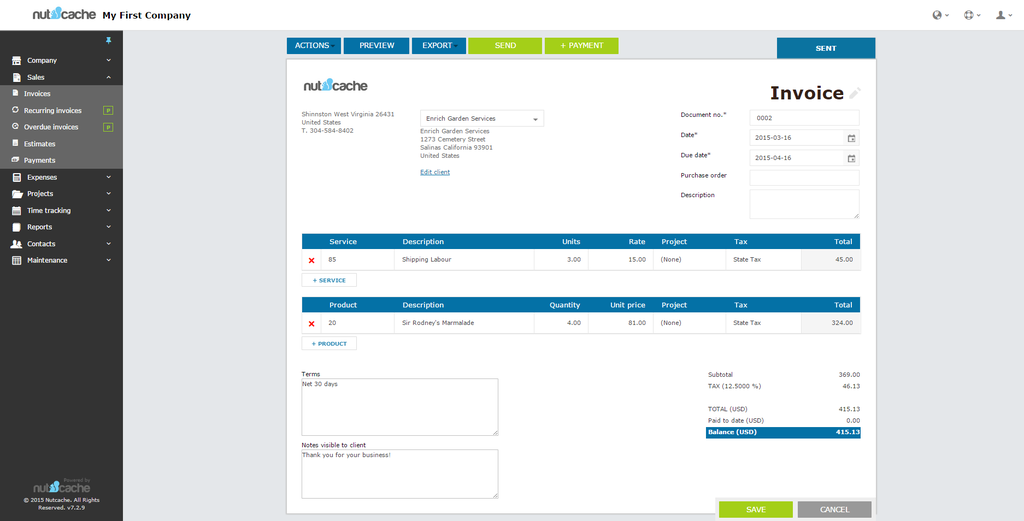 Nutcache is considered as the best all in one project management platform. It helps you to keep track of projects. It also helps to organize clients and team and deliver projects on time. What's most important is that it will save your lot of time.
Nutcache also includes features for reporting, invoicing, expenses and online payments. Nutcache is available with the multilingual interface, making easy to communicate with customers around the world.
6. Zoho Books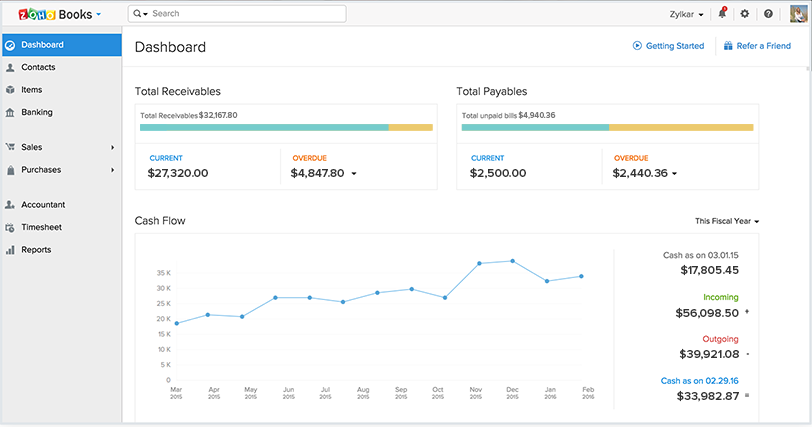 Zoho Books is one of the most simple accounting apps. It's features include from invoicing to tax reporting. Zoho Books also includes automated banking and client collaboration portal.
This app is also the best alternative for Google Apps for Business.
7. FreshBooks
FreshBooks is also one of the best accounting platforms. Sending invoices and tracking is fast and very simple to use. FreshBooks dashboard is very user-friendly and easy to understand.
FreshBooks unique feature is that it allows you to create an invoice with a professional look. It also helps to upload your own logo.
8. Xero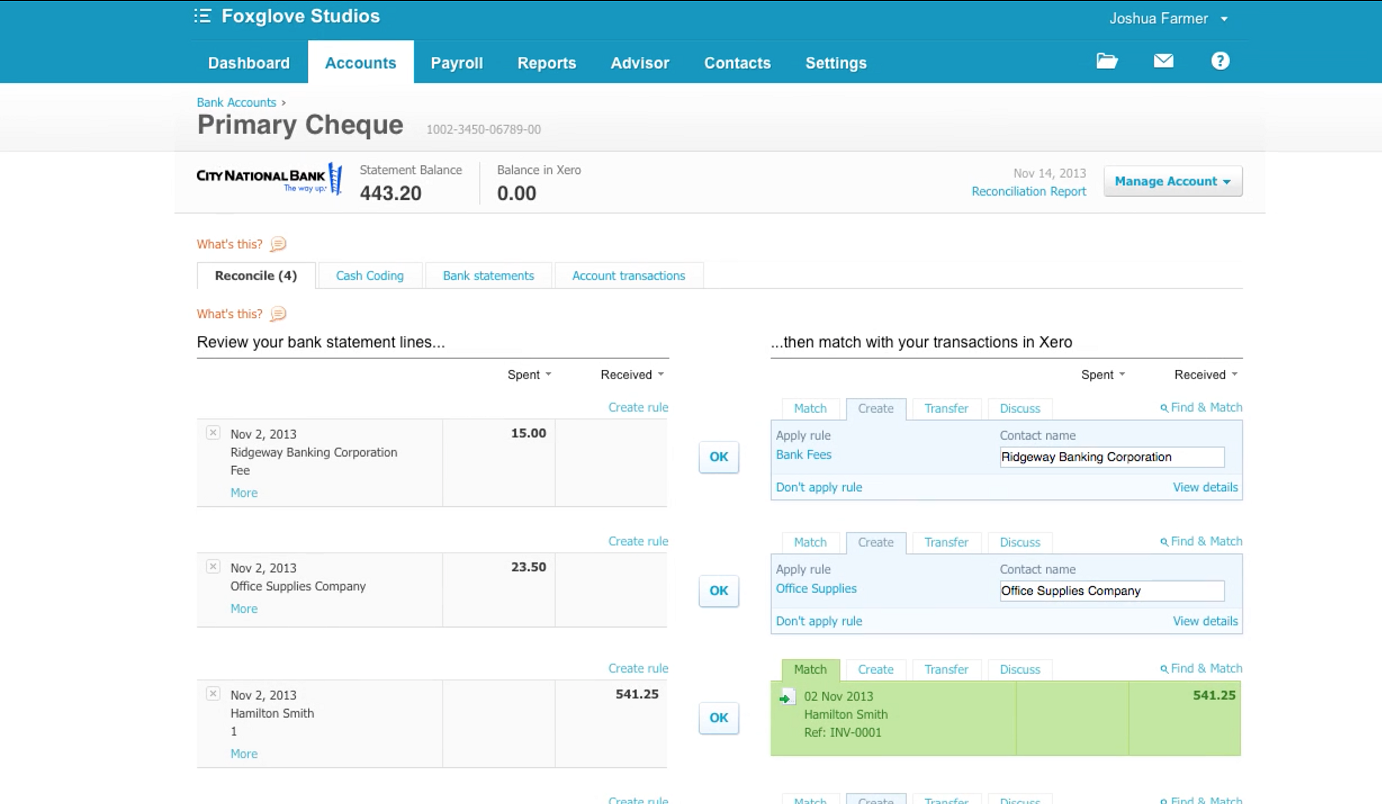 Xero is also one the most popular online accounting software specially designed for small business. It includes all the standard tools that an accounting software should have.
With the help of Xero's dashboard allows you to get a complete picture of income and expense reports. The dashboard also displays upcoming bills and pending invoices. Xero has its add-on marketplace with approximately 500+ third party apps.
One of its great features is that it supports multiple currencies.
9. Sage One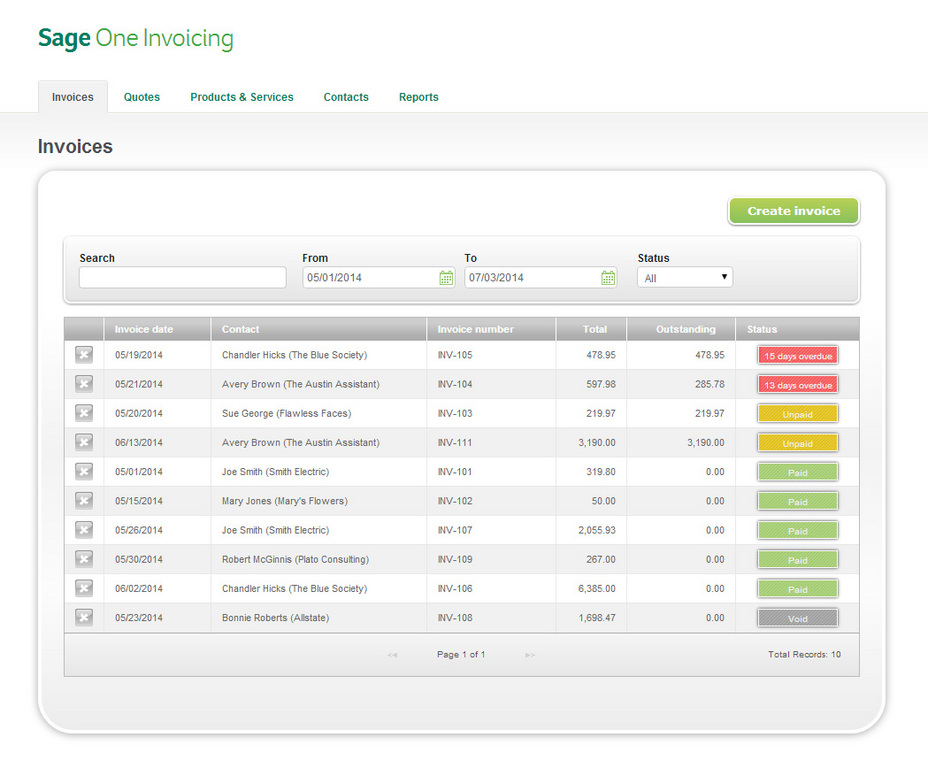 Sage One is easy to use, fast and secure online accounting software. With Sage One you can create invoice online and keep an eye on your insights. You can access your account from everywhere. Most importantly your files are more secure with bank grade security.
10. FinancialForce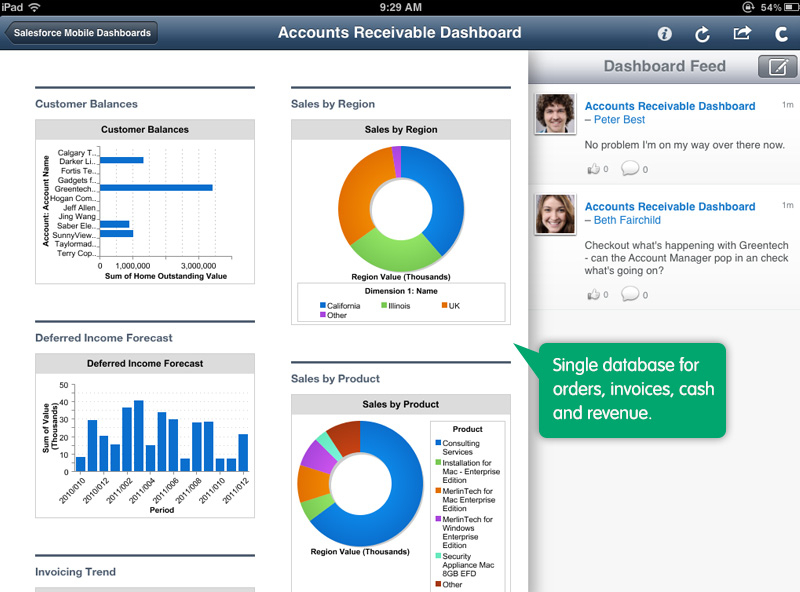 FinancialForce ends the list of the top ten business accounting apps. FinancialForce is the basic software for SalesForce integration. If you intend to manage Customer Relationship Management (CRM), then you need to check out FinancialForce Accounting.
We hope you will find this list of the ten best business accounting apps useful. If you came across some other best business accounting apps, then send us your voice.