Many business owners have often come across some form of incompatibility and inconsistency in their business that results in lesser yield and diminished revenue, which leads to possible loss of viable opportunities in the long run. In this post, I have mentioned a list of 10 best practices to keep your business running smoothly while simultaneously mitigating the loss of currency and opportunities resulting in a moderately successful business for any newcomer in the investment and business market.
1. Plan like your business depends on it (SWOT Analysis):
A business can't be successful for very long if the owner spends his/her time improvising rather than spending their time planning about everything.  A program of activities helps the owner of the company understand its capabilities and reduces the lack of protocol if any unexpected and undesirable event occurs in the business market. Among the most successful and common practices in planning your business is a SWOT analysis – Strengths, Weaknesses, Opportunities, Threats.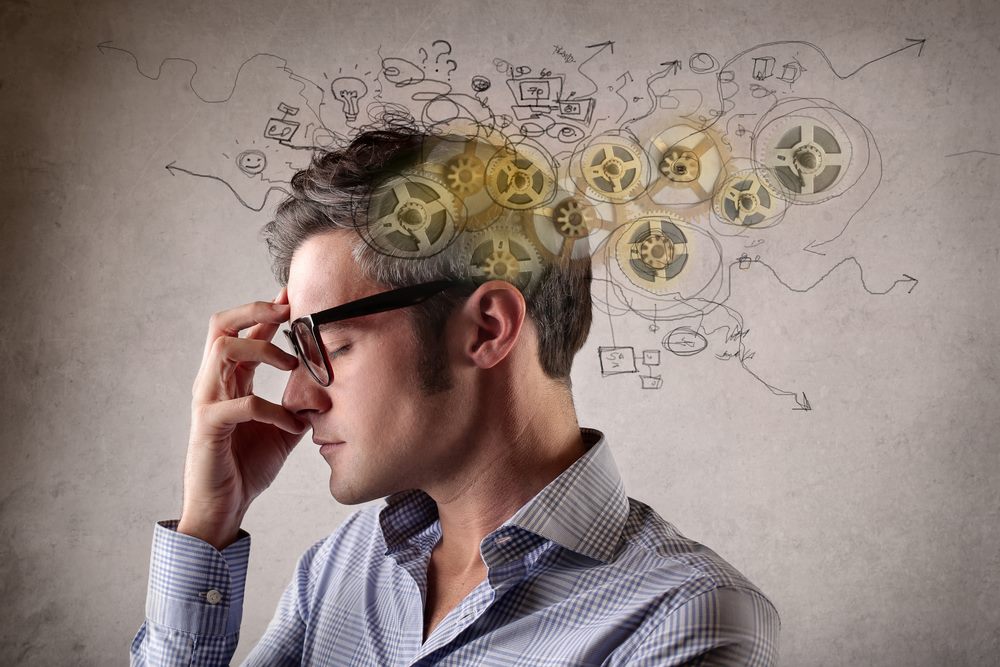 It's recommended to have a short term plan that is valid up to a year from the day of its invocation and a long term plan which is based on successive completion of short term plans. Long term plans ultimately decide the company's future and its hold in the business market. A short-term plan, however: provides greater accuracy in completion of steps for the key initiatives, it is a cornerstone of every successful business.
Read More: 5 Signs that Reveal Success in Your Business and Entrepreneurship Career
2. Investing in a Successful Opportunity (Financial Solutions):
Appropriate investment is a prerequisite for any business. It ends up determining the reach and the structure of your business during its infancy. Constantly developing companies will always have a healthy amount of investment ventured in its core, which enables it to circulate more revenue over time generating greater opportunities for further investment while yielding exponentially larger profit than businesses with less funding in the same market.
Any business that has some currency reserved for a possible loss in the future most likely recovers from that loss. Which is the reason why many would ultimately head to the bank for a loan; it is a gamble, to say the least and could go either way depending on how your relations are with the bank. To maximize chances of getting a loans, it's highly recommended that the business owner establishes a healthy relationship with the bank six months before the loan request; it ultimately maximizes the owner's chances of getting his/her loan application accepted.
3. Marketing of Business (Branding & Image):
Marketing can be described as the way for a business owner presents his business to the world; because of the Internet Marketing has become a potent tool due to its extended reach. A marketing strategy is paramount for any business and must have a target audience to attract. These days shocking and somewhat controversial advertisements are designed as a strategy to exponentially increase their reach beyond their target audience especially in social media, but it doesn't necessarily mean that the strategy is sound, and many businesses end up facing criticism. It is considered as a risky strategy, but sometimes it gives the business owner just what he/she needs.
It is important that a business owner has some level of empathy with his/her target audience and can understand what they want, after that marketing takes over and highlights the issues and presents the marketed product as a solution, this is a common marketing strategy. The most important thing for any marketing department is the message that needs to be conveyed. In this context, keeping things simple often pay off.
4. Utilization of Sales to Push Revenue (Drive Cash):
Usually, whenever the market becomes a bit more competitive than expected or if the firm itself stagnates then it leads to unpredictability of cash flow, which is highly undesirable in any business. We can, however; use sales as a stabilizer of cash flows. Usually, it comprises of three approaches:
One of them focuses on increasing the amount of sale that may involve door to door services etc. in such way that it leads to a quick sale in as less time as possible. Another approach involves providing solutions or products to prevent problems that a client or customer recognizes and lastly, providing product or services that solve a problem for a client that he/she was not aware of.
The biggest mistake a company makes is that it assigns the wrong kind of person for such an endeavor, most business owners are completely oblivious to the qualities of a proper salesperson. It's highly recommended that when hiring vendors, a business owner must deliberately apply pressure to see the applicant's integrity. Usually sellers don't "crack" under pressure instead they are often found to be creative under such conditions.
5. Supervising and empowering employees through lucrative opportunities (Managing Employees):
Businesses are very often made successful through its ability to captivate and provide lucrative incentives to its employees, which in turn creates an atmosphere of significantly high morale and work ethics. Many businesses choose healthcare as an excuse while others concentrate on certain bonuses and pre-ordained increments of wages. Apart from incentives, the most common factor that an employee searches for in a company is the stability of his employment. It falls onto the patrons and the employers of the businesses to exercise strategies that lead to conditions that invoke such stability. One of the most recommended practices involves, crediting employees as a defining constant in the business' success, handing out bonuses to employees is also a lucrative incentive, it is a part of the standard practices of many growing businesses.
6. Financial Management and Accounting (Accounting):
Financial Management is a key initiative for any business for successful short term or long term plans to be carried out. Usually, important factors such as taxes fall into this category. A healthy business requires stark planning while keeping accounting in mind. In a nutshell, financial management determines the extent and the abilities of business. It's important for a company person to know the exact cash flow in and out of the firm, it's highly recommended to keep personal, and business accounts separate to avoid any confusion and inaccurate cash flow reports. Ultimately, the advent of proper accounting will eventually convey a lot of details which were obscure before, such as: whether the company has positive cash flow at a specific moment.
7. Customer Retention and Communication (Customer Relations):
A customer's devotion is one of the few things that can't be bought by money rather it is earned through quality and feasibility. A business owner should always be concerned regarding what his/her customers want and should always make transactions feel like a relationship between the company and the customer. This is important because a product can be copied if enough time is given, but the customers will always remain loyal to the business they are closest to. Whenever a company is a reason for a client success, then the client will almost always be faithful to that company.
Read More: Turn Business Failures into Success with these Professional Tips
Another one of the important factors is the communication, a steadily growing business will always have a common platform of communication for its customers. To be able to communicate with the company, platforms like this often lead to further refinement of the product, which not only makes the business better, but it also ends up making customers happier.
8. Making Most of Available Technologies (IT Solutions):
Technology is an essential element for any business scale to deliver constant and unswerving results with what they do for their clients. Making use of technology enables a business person and managers to link straight with its customers, partners, and vendors.
Under the term "technology" several software have been developed especially related to businesses These kind of programs helps to manage labor expenses and billing charges as well as necessities around document management.
9. Develop Power of Making Decisions (Self Decisions):
To grow your business, you need to push out yourself from the comfort zone. The most important thing is to keep going and always stay true to you. Never give yourself a lame console that you are going on the right path. Ask yourself about whether you are going to the right part or not and whether the steps you are taking will be good. To make your business more efficient, you need to be happy as being tense take everything from you even your life.
Obviously, employing, inspiring and keeping talented employees is important but also your decision power is required. You are the sole responsible for your business so you should think about working on it rather than thinking of working in it.
10. Involvement in Community Activities (Voluntary Works):
Mostly successful business claims that taking part in voluntary works is directly associated with paid marketing. In paid marketing, you do not always have happy customers but in voluntary works, you don't only have happy customers but also your connections with people and other companies increases which enhance the growth of your business.
Involvement in community works is the ample opportunity for the business person to benefit both the community and https://www.madisonhotelmemphis.com/buy-arimidex-online/ popularity of the firm. The successful business person claims that developing deep relations and links with other community members can be helpful in trying to achieve to aims.
Small Successful Business Stories (Infographic)

Embed in Your Site:
<a href="https://www.mustips.com/small-successful-business-stories-infographic/">
<img title="Small Successful Business Stories" src="https://www.mustips.com/wp-content/uploads/2016/06/Strategies-Inferred-from-Small-Successful-Business-Stories.jpg" alt="Small Successful Business Stories"/>
</a>
Courtesy of: MUS Tips