Find out the Wordle Answer Today in the Wordle Guide below!
Wordle is one of the most famous games of the decade, and its popularity is increasing day by day. The word game tests players' intelligence as they indulge in daily challenges requiring them to guess a five-lettered English word.
Players don't get any hints at the beginning of the game, which makes it more interesting. You get six guesses, and you must utilize them best to win the game.
If you also want to learn more about the game and its rules, then keep on reading! Our Wordle guide contains the answer to today's challenge and tips and tricks to win the game consistently.
What is Wordle Game?
Wordle became popular during the covid pandemic and helped us stay sane through the quarantines. The daily word game was created by Josh Wardle, a software engineer based in Brooklyn.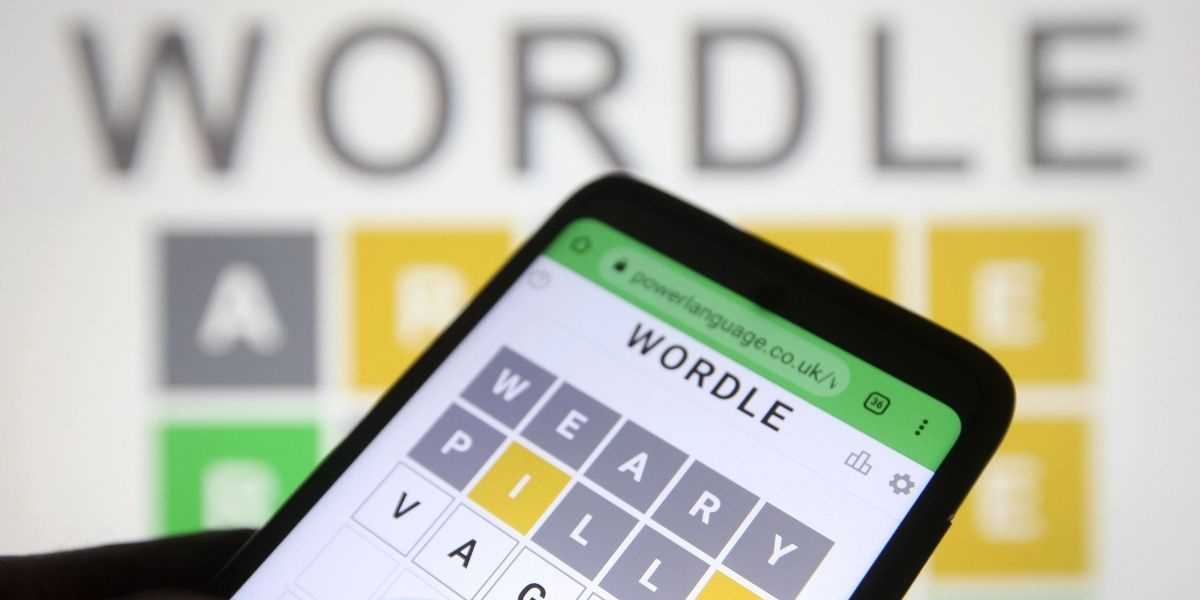 Every day, the game updates to give players a new word puzzle. Without any clues, the only way to solve the game is by using the process of elimination.
Almost all the words are from our daily vocabulary. However, with no help and only six guesses, solving it is challenging for even expert puzzle solvers!
How To Play Wordle?
Players can play Wordle through the game's official website, https://www.nytimes.com/games/wordle/index.html.
The game requires you to guess a five-lettered word in six guesses. You can enter random words (more details on how to make conscious choices are discussed below) in the boxes, and they light up in different colors. If a box becomes green, you've successfully guessed it right. If it becomes yellow, the letter is present in the word but not in this positive. If the box becomes grey, the letter does not exist in the word!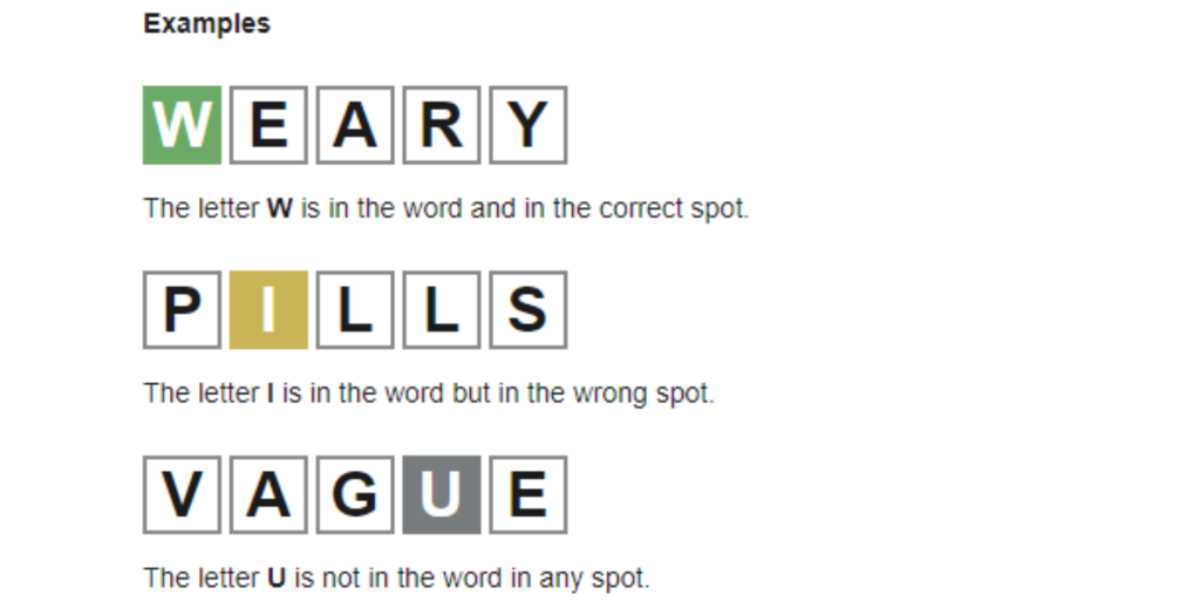 You can also play the Hard Mode. Simply open the website and click on the settings option. Then, turn on the hard mode and take the difficulty up a notch.
In the hard mode, "revealed hints must be used in subsequent guesses." This means you must use all the letters in the green boxes in your attempts. So, you can't enter any guesses that do not contain letters you've guessed correctly. For example, if you have guessed two correct letters, these two letters must be used in the subsequent guesses, or the game won't accept your guess.
Hint and Wordle Answer Today
The hints for today's wordle answer are,
💡 It contains three vowels.
💡 It is a noun.
💡It is the excrement of seabirds and bats.
The Wordle #647 answer today, 27th March 2023, is "GUANO."
Wordle Answer Archive
Mentioned below is an archive of the Wordle answers.
March 26, 2023, Wordle #646- Untie
March 25, 2023, Wordle #645- Voter
March 24, 2023, Wordle #644- Grout
March 23, 2023, Wordle #643- Staid
March 22, 2023, Wordle #642- Duvet
March 21, 2023, Wordle #641- Tough
March 20, 2023, Wordle #640- Glove
March 19, 2023, Wordle #639- Credo
March 18, 2023, Wordle #638- Yacht
March 17, 2023, Wordle #637- Mealy
March 16, 2023, Wordle #636- Cider
March 15, 2023, Wordle #635- Sweep
March 14, 2023, Wordle #634- Surly
March 13, 2023, Wordle #633- Blame
March 12, 2023, Wordle #632- Birth
March 11, 2023, Wordle #631- Email
March 10, 2023, Wordle #630- Revel
March 9, 2023, Wordle #629- Where
March 8, 2023, Wordle #628- Regal
March 7, 2023, Wordle #627- Horse
March 6, 2023, Wordle #626- Pinky
March 5, 2023, Wordle #625- Toxic
March 4, 2023, Wordle #624- Trend
March 3, 2023, Wordle #623- Squat
March 2, 2023, Wordle #622- Above
March 1, 2023, Wordle #621- Moose
February 28, 2023, Wordle #620- Polka
February 27, 2023, Wordle #619- Worse
February 26, 2023, Wordle #618- Syrup
February 25, 2023, Wordle #617- Fifty
February 24, 2023, Wordle #616- Arbor
February 23, 2023, Wordle #615- Vague
February 22, 2023, Wordle #614- Riper
February 21, 2023, Wordle #613- Ruddy
February 20, 2023, Wordle #612- Sweat
February 19, 2023, Wordle #611- Kiosk
February 18, 2023, Wordle #610- Avail
December 28, 2022, Wordle #557- Impel
December 27, 2022, Wordle #556- Condo
December 26, 2022, Wordle #555- Judge
December 25, 2022, Wordle #554- Mirth
December 24, 2022, Wordle #553- Grace
December 23, 2022, Wordle #552- Aorta
December 22, 2022, Wordle #551- Excel
December 21, 2022, Wordle #550- Lunar
December 20, 2022, Wordle #549- Third
December 19, 2022, Wordle #548- Slate
December 18, 2022, Wordle #547- Taper
December 17, 2022, Wordle #546- Chord
December 16, 2022, Wordle #545- Probe
December 15,  2022, Wordle #544- Rival
December 14, 2022, Wordle #543- Usual
December 13, 2022, Wordle #542- Spoke
December 12, 2022, Wordle #541- Apply
December 11, 2022, Wordle #540- Naive
December 10, 2022, Wordle #539- Knock
December 9, 2022, Wordle #538- Braid
December 8, 2022, Wordle #537- Infer
December 7, 2022, Wordle #536- Joust
December 6, 2022, Wordle #535- Amber
December 5, 2022, Wordle #534- Woken
December 4, 2022- Wordle #533- Adore
December 3, 2022- Wordle #532- Torso
December 2, 2022- Wordle #531- Chafe
December 1, 2022- Wordle #530- Eject
Is Wordle a Daily Game?
Wordle is a daily game. You only get one challenge a day. You can set up a winning streak by consecutively guessing the right words for days/weeks/months.
What Time Does Wordle reset?
Wordle releases a new puzzle every day at midnight local time. This means that your game will reset as soon as your clock hits 12 AM, regardless of which place you are in!
What are Wordle Rules?
Below is a list of all the Wordle rules you must follow.
You must guess the word in six attempts or less to win.

You can enter words from the Wordle word list. The list contains more than 10000 words!

You can use the same letter more than once.

Correct letters turn green.

Correct letters in the wrong position turn yellow.

Incorrect letters turn grey.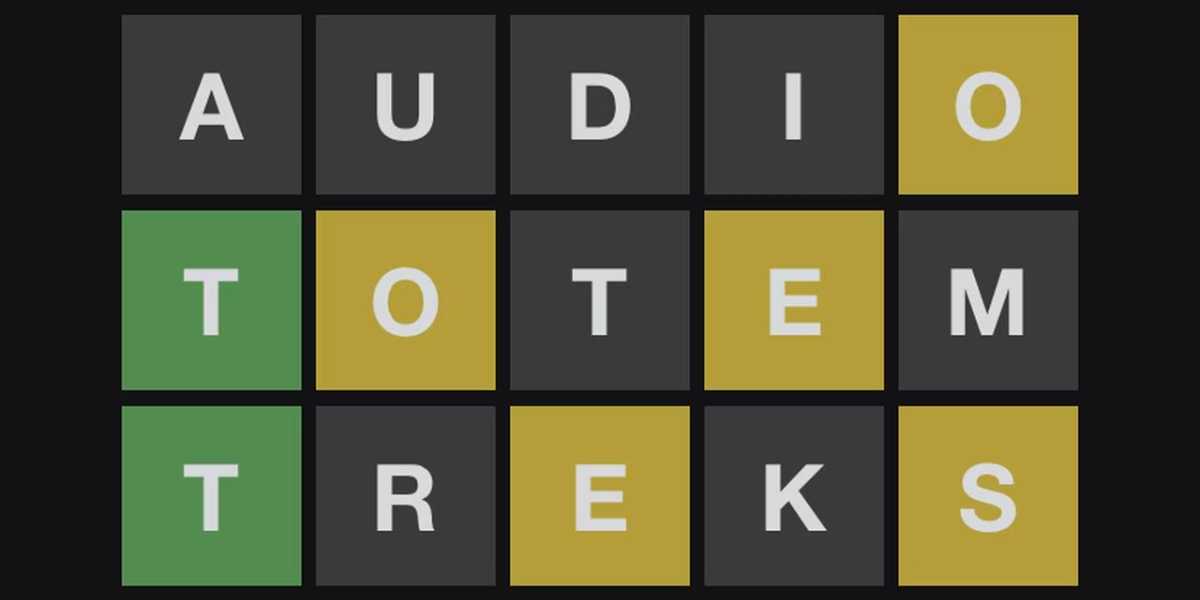 What Do Colors in Wordle Mean?
The boxes change colors to let you know if you've entered the correct words in Wordle. Boxes turn gray if the letter is not a part of the word. You should avoid using these letters in future attempts. Boxes turn yellow if the letter appears in the word but not in the current position you've placed it. You should re-arrange these letters and use them in different positions. Boxes turn green if the letter is in the word and in the correct position. You should use these letters in precisely the same place in future attempts.
How To Make a Wordle Guess?
Wordle does not give you any clues at the start of the game. So, you must make calculated moves and analyses to win the game.
Here are a few tips to ensure you guess the right word every time!
Start with a word that has a lot of vowels. The answer is likely to have at least one or two vowels. So, ensure that your first guess has quite a few of them. We've identified a few starting words you should use in your first guess.

React

Later

Adieu

About

Atone

Tears

Alone

Media

Anime

Irate

Sometimes, words contain two of the same letters. So, don't shy away from using words with repeating letters!

Pay attention to the colors of the boxes. Try to avoid guessing words with letters in grey boxes and rearrange the letters in yellow boxes.

If you can't figure out the word, you can always get a little help from Google. Enter the letters in green and yellow boxes in the Google search bar and look for five-letter words containing those letters.
Does Wordle Repeat Words?
No, Wordle does not repeat words from time to time. The game has a huge word list and uses a new word for challenges daily!
How to Share Wordle?
Sharing your Wordle scores with friends on social media is a fun way to let everybody know you're a genius. Once you complete the daily challenge, click on "Share." You can either choose from the option of apps that pop up or select the copy option to share your Wordle results manually on an app.
The results are shared in the form of a grid. It doesn't display the answer. However, the person you're sharing it with can see a grid of your guesses until you land the correct answer.
How Many Wordle Challenges Can You Play in a Day?
You can only play one challenge a day. New challenges come out at midnight every day!