Winter can be difficult for landscaping service providers, not least because of the freezing temperatures. Since plants recede during this season, there isn't a lot of gardening work until the ice and snow begin to thaw. Those who market themselves as offering year-round services can find themselves in a tricky situation with not much work to do.
Then again, who said they have to be limited to plants? Even if gardening opportunities close their doors for the season, other opportunities begin to present themselves. Landscaping can encompass all of the features that improve a property or area's aesthetic. Consider the following ways to help keep a landscaping company busy even in off-seasons:
Lawn winterization
Property owners know all too well that their landscapes go dormant in the winter and bloom in the spring. For homeowners with large outdoor areas to maintain, it's important to prepare the garden and outdoor areas for the cold which is why they often require winter landscaping services. These are an excellent way for landscapers to keep the revenue coming in during this time.
One of the facets of lawn winterization is aeration which is a job that is better done by professionals, if only for the equipment necessary for the job which can be as much as USD$200 on an aerator attachment or a pricey USD$90 to rent for the day.
Landscaping companies can offer lawn aeration for as little as USD$15 for every 1,000 square feet. When added to the cost of other tasks, like overseeding and trimming, the total will be negligible when compared to the cost of the equipment. Clients will get more work done by hiring a professional, than by doing it themselves.
Ice and snow removal
Perhaps the most common off-season service that landscaping companies offer is ice and snow removal. This is hard manual labour – so much so that one study found that as many as 11,500 individuals suffer injuries just from shoveling snow every winter. Landscaping services, being no stranger to working in harsh conditions, and being kitted with superior tools and equipment, are in an excellent position to offer this. (2)
As more and more companies are catching on to this service in the winter months, it's a good idea to offer this service to existing customers come winter; it'll help generate a steady income in the quieter season. By using job scheduling software such as Jobber you will be in a stronger position to send estimates and quotes faster, accept online payments and reduce the incidents of double bookings or no-shows to zero. By adopting smart technology that has been specifically designed to support the landscaping industry, your daily operations and level of organization will be significantly enhanced. 
As a guide on pricing for these services, charges usually vary between approximately USD$60 and USD$100 for the first six inches of snow removed. For every inch of snow in excess of six inches, charging between USD$3 and USD$10 is the average. (3)
Christmas lights installation
Believe it or not, there's a sizeable industry that offers to install Christmas lights for a fee. Any household that wants its shrubs and trees decked out in holiday brilliance will be a job for any landscaping company that offers this off-season service.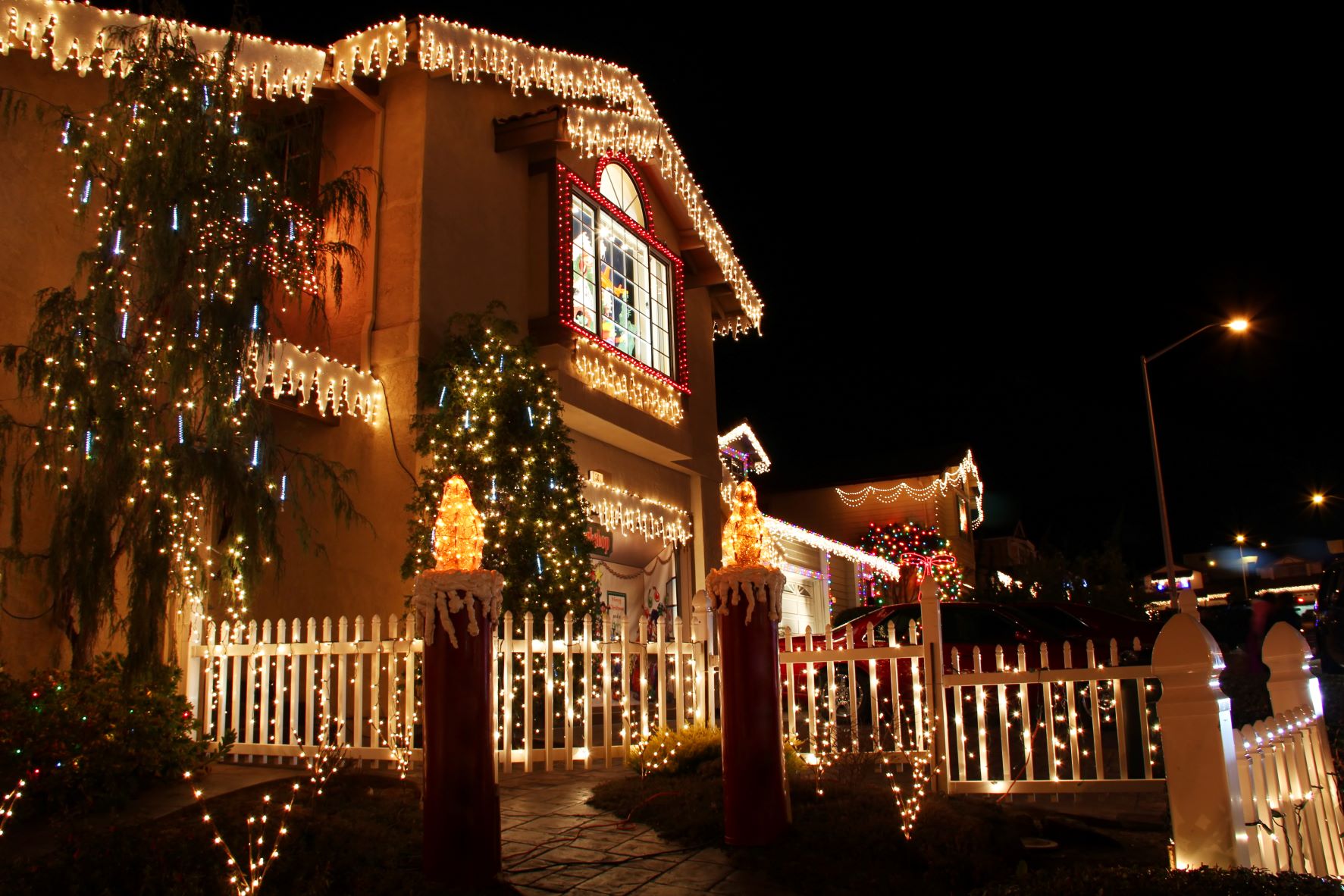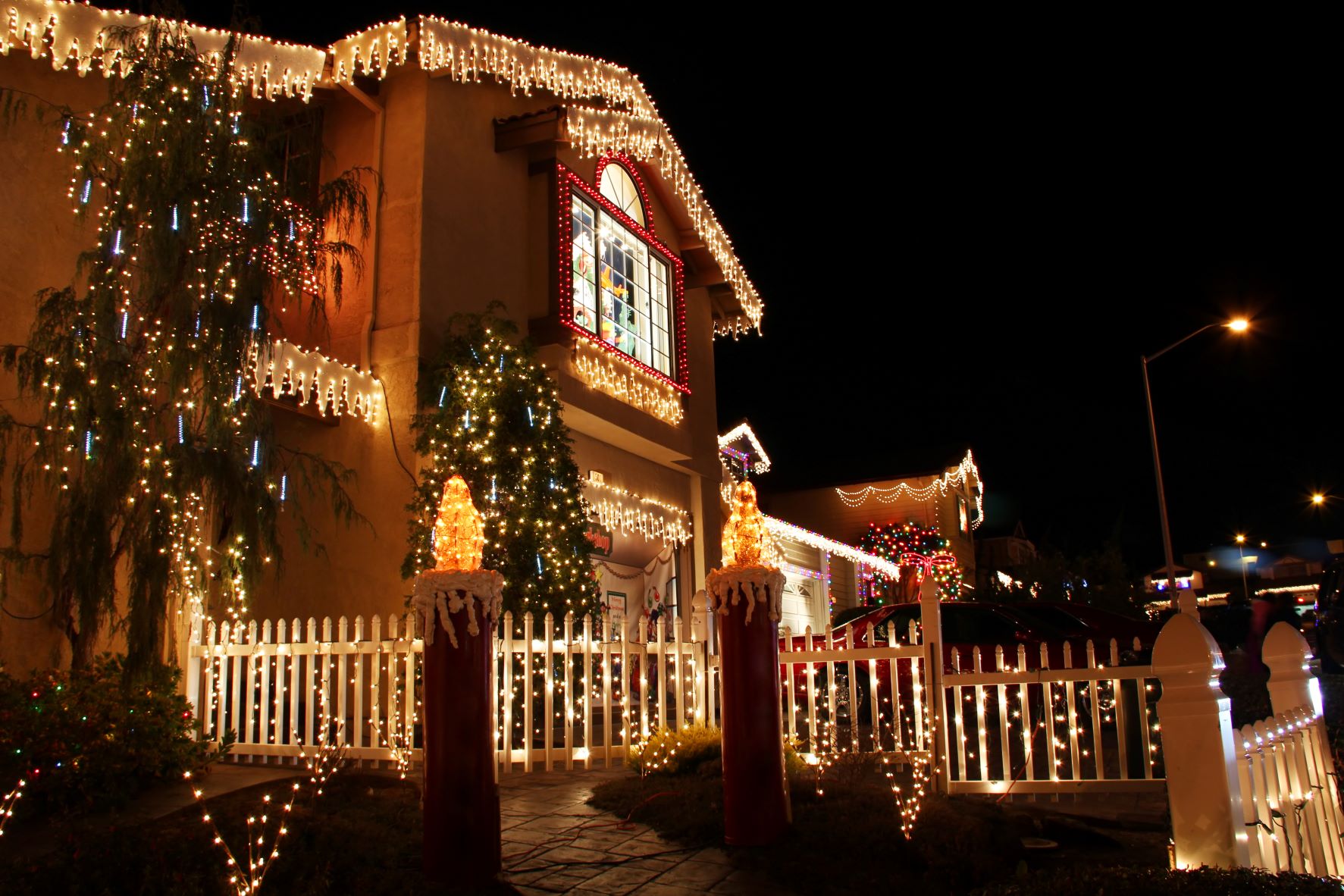 Why do people hire professionals to install them? As it turns out, the task is more dangerous than shoveling snow, with more than 60,000 reported injuries caused by tree lights and other electrical decorations. These injuries can stem from either a nasty fall or getting shocked, any of which can put a damper on a house's holiday celebrations.
Taking down Christmas lights after the holidays should come with the service. However, it has a tight timetable, with most clients expecting their lights up before December 1 and taken down no later than the end of January. Overbooking during this time will only cause frustration on both sides.
Planning for the next on-season
While offering these off-season services, a landscaping company should also be getting ready for the upcoming busy season. Two effective ways involve augmenting the existing workforce with new faces and expanding the client list with fresh leads.
Planning is one of the marks of a successful entrepreneur, alongside setting goals and lending an ear to customers. In this case, landscaping business owners should have clear goals for when the busy season comes around and ways to achieve them. The turn of spring will mark a return to the business's bread and butter, so there's not much time to lose.  
Conclusion
These examples show that a landscaping company doesn't have to stick to its primary service to maintain a constant revenue stream. It all boils down to how well the company can seize various off-season opportunities. Doing so will put it in a better position to return to offering its primary service when the time comes.
Resources:
"How Much Does It Cost to Aerate a Lawn?", Source:

https://www.homeserve.com/en-us/blog/cost-guide/lawn-aeration/

"Snow shovel-related injuries and medical emergencies treated in US EDs, 1990 to 2006", Source:

https://pubmed.ncbi.nlm.nih.gov/20825768/

"How Much Does Snow Removal Cost?", Source:

https://homeguide.com/costs/snow-removal-cost