Apple dispatched few affected USB-C Charge Cables that were bought individually as an accessory or packed along with 12-inch Retina MacBook before June 2015. As a result of affected Cable, MacBook is intermittently charged when connected to the power cable or did not charge.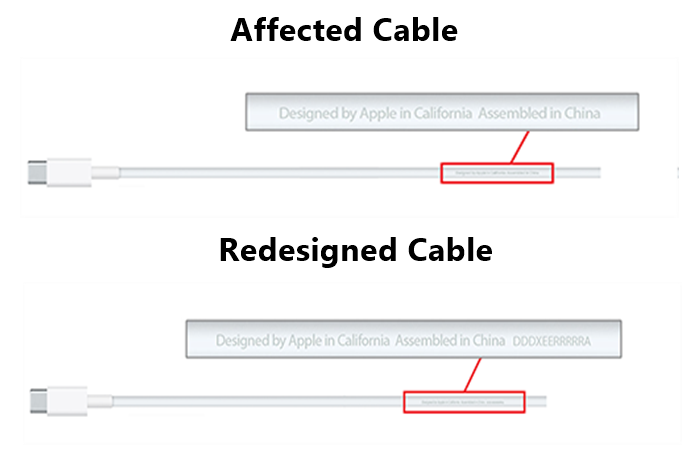 Apple globally launched the replacement program for the affected cables in which Apple will provide free of charge redesigned USB-C Charge Cables to all eligible customers who will provide a valid mailing address that is registered during the cable purchase at Apple online Store. After a successful claim, Apple will send new cable by the end of February 2016.
To find that your cable is affected you can check the label if it reads "Designed by Apple in California. Assembled in China" then your USB-C cable is probably damaged, and you can put an exchange claim.
How to Replace USB-C Charge Cables
You can claim and check the eligibility of USB-C Charge Cables at Apple's USB-C Charge Cables Replacement Program by providing your MacBook serial number.