Trading the global financial markets in an increasingly popular pastime, especially in developed economies such as the UK.
This is particularly true for aggressive and risk hungry traders in the current macroeconomic climate, which is characterized by volatile inflation rates that create more significant currency price fluctuations in real-time.
If you operate as a so-called "scalper" or "day trader" too, you'll also look to leverage such price shifts by executing a high volume of orders within a relatively short period of time. However, this may create alternative risks when trading online, as the integrity of your transactions can be compromised by network vulnerabilities and skilful hackers.
But could you benefit by using a virtual private network (VPN) when trading? Here are some benefits to keep in mind!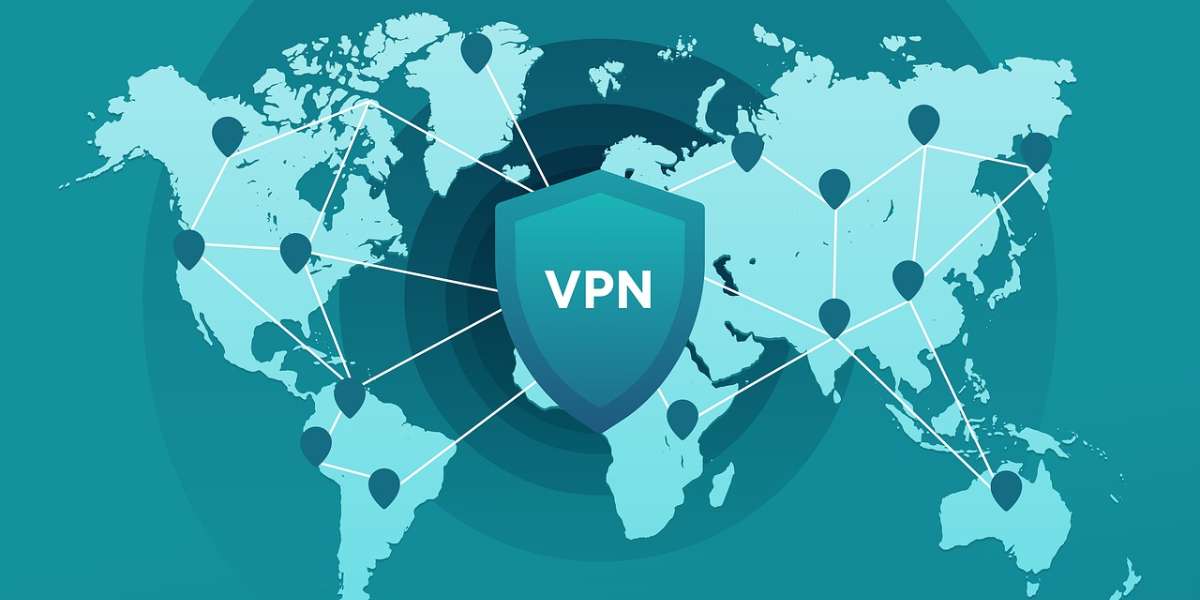 Securing Your Web Traffic
A virtual private network functions by creating an encrypted tunnel between your chosen device and a virtual server operated by the VPN client. 
It's through this that all of your web traffic is subsequently routed, creating a crucial layer of network protection that safeguards your most sensitive data.
More specifically, this serves two key security purposes. Firstly, it encrypts your web traffic and prevents third parties from accessing your data (even on unsecured public networks). This includes network managers and even Internet Service Providers (ISPs) in addition to hackers, affording you more control over your online safety.
Secondly, the deployment of a remote server effectively masks your IP address and precise physical location. This makes it much harder for hackers to launch malicious malware attacks or doxxing practices with any degree of success, while this also offers advantages in terms of overcoming geographical restrictions when trading the financial markets.
As a result of this, using a VPN can safeguard your information and bank details, while also ensuring that the login credentials associated with your trading platform remain secret and protected at all times.
Prevent ISPs From Restricting Your Trading Activity
As I've already touched on, the use of a VPN can stop ISPs from monitoring your web traffic and online activity. This is a key consideration from a privacy perspective, while it may even optimize your overall trading activity on a daily basis.
After all, while ISPs cannot see the finer details of your trades or financial transactions, they can track your web traffic and see how often you visit a particular site or app (and the amount of time spent during each visit).
The issue here is that they may subsequently choose to throttle your bandwidth, especially in instances where your daily trading activities consume significant amounts of data. So, to discourage such activity and force you to minimize the amount of bandwidth that you use, they may reduce your Internet speeds considerably and impact on your ability to trade.
While this may be done for the so-called "good" of the network during peak periods of usage, you can negate the problem simply by using a premium VPN client that prevents your ISP from monitoring your web traffic and activity.
Sure, they'll be able to see the VPN server that you're connected to, but your traffic will remain invisible and there will be no opportunity for ISPs to minimize your connection's speed or stability.
Stopping Potential Phishing Attacks
Apparently, phishing attacks (which typically use email and SMS correspondence to solicit personal and financial information) are responsible for more than 80% of reported security incidents online.
This threat is even more prevalent in the world of online trading, with the majority of cyber breaches involving some form of sophisticated phishing scam. This rule even includes cryptocurrency trading, where phishing scams are increasingly commonplace and impactful.
In addition to crafting emails that look as though they've been sent by a reputable business or banking giant, phishing scams may also include fake giveaways, rogue trading and exchange platforms and a whole host of increasingly innovative schemes.
Now while a VPN can't directly prevent phishing, the majority of premium and paid subscriptions often include a blocklist feature that prevents you from accidentally landing on well-known phishing websites. It should also be noted that most websites of this type are synonymous with trading stocks or cryptocurrencies, so accessing a detailed blacklist can be very helpful in this respect.
Of course, the key is to opt for a paid and high quality VPN, which will feature a number of robust security measures and boast a comprehensive phishing site blacklist. While free options are available, these are often largely inadequate and may even look to sell and monetize your data to create a viable stream of income.