Snapchat trophies are special emojis and can only be unlocked once you earn the special achievements on Snapchat then you will be eligible to unlock Snapchat trophies. The trophies come in the form of emojis. There are different achievements, a user need to achieve or to get trophies. These trophies could be seen in the trophy box by tapping the profile icon on the left corner of Snapchat app. In the Snapchat Trophies box, you will find more emojis than before. It means that the trophies are now unlocked.
Achievements
A particular score of using a filter repeatedly.
Sending creative snaps to friends or story
Maximum number of live stories Posting
There are different ways to unlock Snapchat trophies.
The scoring Examples to get Snapchat trophies
Incase the Snapchat score reached on 500,000 then you will be able to get Ghost emoji, it will be unlocked in the trophy box.
If a user sends a snap with the maximum temperature like over 100° F, the sun face emoji will be unlocked in the trophy
When you use the front-facing camera of your mobile on Snapchat and send 1000 snap (selfies), you will get an Ogre emoji and it will also unlock in the trophy box.
What kind of trophies can be achieved on Snapchat?
One of the Snapchat Fact is there are many trophies you can get on Snapchat, all you need to keep exploring the Snapchat app. The official list of trophies has not published by the company but some can be mentioned as per user experiences.
Some of the following trophies could get on Snapchat are:
1. One finger pointing up
It means you can send Snap by using only one filter
2. Two fingers doing the peace sign

It means you can send Snap by using two filters
3. Baby

The score of Your Snapchat has hit 10
4. Gold star

The score of Your Snapchat has reached 100.
Read: What does Star mean on Snapchat
5. Sparkles or Three Stars
The score of Your Snapchat has reached 1000
6. Explosion

The score of Your Snapchat is now between 50,000 and 100,000
7. Rocket

The score of Your Snapchat has crossed 100,000
8. Snowflake

It means if you have sent a Snap of below freezing temperature.
9. Sun face

It means if you have sent a Snap of temperature above 37C or 100F
10. Videotape

If you share a video Snap
11. Movie Camera

If you have shared 50 video Snaps
Important ways to Unlock Snapchat Trophies
By using the Snapchat app's built-in function, you can easily unlock several trophies provided that you are active on Snapchat. The trophies will be yours as long as you are actively participating in sending and receiving snaps on Snapchat app.
The more you score on your snap, the more chances to unlock trophies will be there.  The total score of your snaps counts on the basis of the number of sent and received snaps (combined).
1. Video Trophies



Video trophies referred to the achievement a user can get by posting video snaps. One of the new trophies will be unlocked once you get 50 and 500 scores of sending video snaps. These scores will give you different trophies at a different level.  The emojis you will get once this trophy unlocked are VHS tape, movie camera and camcorder emojis.
2. Filter Trophies

This is a very simple way to get two different trophies by sending snaps with two different ways. If you send a snap after applying a single filter, you will be getting one unlocked trophy which will appear as one finger emoji in trophy box.
If you send a snap after applying two filters, you will be getting one unlocked trophy which will appear as two-finger emoji in your trophy box. This is a very simple tactic to get two different trophies unlocked.
3. Camera Flip Trophies
This is an interesting way to unlock the trophies. It is related to video making with Snapchat app. If you are flipping the front and rear camera of your phone during making a video – you will be eligible to get two or more badges of trophies. The rotations of the flipping front and rear camera of mobile during video making should be five or 10 to get these badges. The badges are waiting for you, start making the video with flipping excitement.
4. Pen Trophies



Lollipop, rainbow and artist palette, these are three exciting emojis are waiting for you to be unlocked. For this, you need to be artistic. Use different colours in a single snap and send the snap, you will be eligible to get these three emojis. This is an easy way to get a trophy.
5. Late Night Snaps

Are you ready to hear something different? Yes, it is. You can send Snapchat during 4 am to 5 am, you can receive the fry pan emoji. This is for some reason placed for late night snaps.
6. Night Mode

We all have used this night mode several times for our normal daily pictures to enhance the effect of pictures. Now you can use this mode in Snapchat app and get emojis. This will give you an emoji of the moon.  You need to send min 50 snaps by using this night mode then the moon emoji is yours. Night mode appears as the symbol of half moon.
7. Black and White
The black and white effect is mostly used by people. This is used as a classic effect on snaps. You need to send 50 snaps with this black and white filter. You will receive a panda emoji in your trophy box. Do try this for cute panda emoji.
8. Block Text

To get ABCD emoji, you need to say something really very important. Start typing using big text size and send 100 snaps. You will get ABCD emoji in your trophy box.
9. Zoom


Do you need a microscope emoji?  You do not know when will you need it. Grab it in your trophy box.   Make fully zoom-in snaps by utilizing your zoom function in 10 snap videos and send them. A  magnifying glass emoji will be unlocked in your trophy box.
10. No Sound

Snapchat is also unlocking an emoji even on No sound snap videos. Imagine? Yes, it happens! You will get a monkey emoji if you send video snap without sound effects.
11. Flash Trophy

A flashlight emoji is waiting to be unlocked in your trophy box. For that, use your front-facing flash at least 10 times and send Snapchat. You will be receiving a flashlight emoji.
Verify your Information to Earn Some Basic Snapchat Trophies:
Snapchat will provide you with some basic trophies just by only verify some of your information as a Snapchat user. To get new trophies, just provide verified details of your Snapchat account.
1. Provide your email address and verify your email address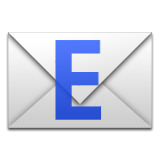 Go to settings option in your Snapchat account. Add your valid email address and press continue. A verification email will be sent at your email address to verify your account. Follow the link to getthis verification done. When you are done will receive email emoji.
2. Provide your mobile number and Verify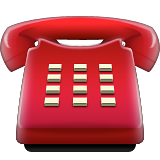 Go to Settings option. Add your valid mobile number; this will be helpful for snpchat to protect your account. It is also used to find you bu others on snapchat. After adding the mobile number, you will receive a message on your mobile number with a code. Put a code to verify your mobile number.
Note: Follow the same instructions to add the mobile number as an email address
Scanning Snapcodes
Get a Snapcode and line up this code to the Snapchat app camera then press and hold the camera screen. This is the quickest way to add people in your Snapchat friend list. As much as you add people in your friend list, your scoring will be high and the chances to get more trophies will also be increased.
Earn trophies by taking Screenshot of other Snaps
Take screenshots of the snaps you receive from your friends and you can earn a couple of trophies by doing this. Yes, the other person will be informed that you took a screens shot of its snap. If the other person is not fine with taking a screenshot of his snaps, so be careful and avoid taking his snap's screenshots. Many people think that it is not ethical to take screenshots on Anapchat. It is out of Snapchat etiquette.
1. Screenshot Snap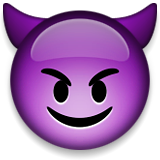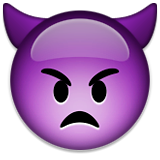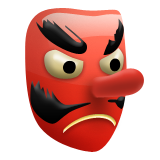 The process to take screen shot is different in iPhone and android. The common method is well known by every user almost.
If you are not aware of how to take screen shot so google this with your smart phone's model no. as much as you can take screen shot of different snaps, you will be getting trophies on the basis of these numbers. The trophies will then be added in your trophy box. Trophies include Happy Devil, Sad Devil and Red Mask.
Do check your trophy box
Occasionally or often, Snapchat add new trophies in your trophy box to earn. It usually happens when Snapchat app updates itself, check your trophy box to see new unlock Snapchat trophies so that you may get them in future.