Video content continues to grow in popularity and promises to be the dominant form of online communication, particularly in marketing and advertising, for the foreseeable future. That being the case, marketers need to stay ahead of the curve if they want their business to succeed.
What Is Video Marketing, and Why Is It Important?
Video marketing is the use of video footage and images to share a brand's message with its audience and potential customers. Using various platforms, such as a free screen recorder for webinars, marketers can generate brand awareness, increase sales leads, and drive traffic back to the business website.
While videos can be used effectively on many social media platforms, marketers will need to focus on platforms such as Facebook and YouTube, which allow for more in-depth exploration of ideas.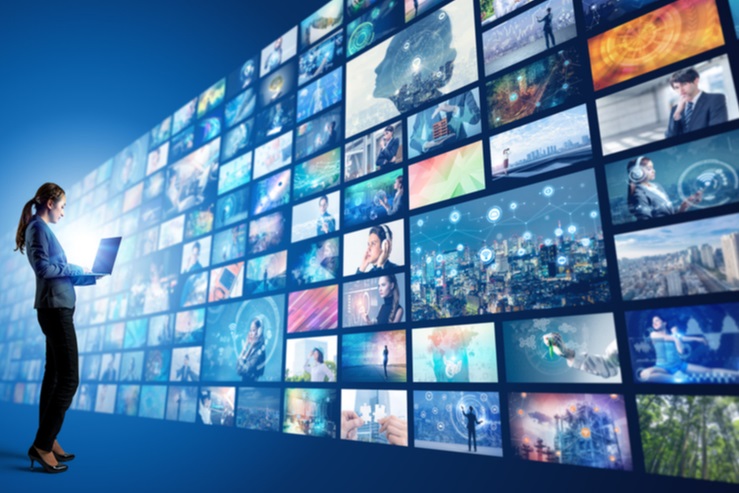 In 2020, 96% of consumers increased their consumption of online videos, and 90% said that they're interested in seeing  more video content from businesses and brands. It's predicted that in 2022, the average person will spend about 100 minutes each day watching online videos. Coupled with the continued growth of social media usage, consumers are watching significantly more videos than ever before.
Videos and social media channels work well together because video content can convey a story that catches the attention of the audience. Also, as videos play automatically on many sites due to autoplay being turned on by default, they naturally capture more views from those scrolling through their social media feeds.
Marketing experts agree that video marketing is becoming a crucial element of marketing and building brand awareness – and for many, it already is. Due to the rise in consumer video consumption, businesses will need to make their content stand out to remain relevant.
How Has Video Marketing Changed Over the Years?
The first video marketing efforts essentially date back as far as the 1950s. At that time, marketers used early television commercials as a way to reach potential customers and appeal to their emotions.
That goal has never changed, but the medium has, and over the years marketers have used every technological advancement to get their message out. The expansion of television and cable networks led to innovative commercial production techniques such as product placement and the effective use of music in commercials.
While many traditional marketing methods still work today, new forms of video content, such as live streaming and online videos, have given businesses increased opportunities to engage with their customers.
For example, marketers were once limited to creating videos that were just two to three minutes long, but this has changed significantly. They can last as little as a few seconds or as long as an hour, allowing for more flexibility, more targeted advertising, and greater access to a wider range of demographics.
Video content is also more accessible now that quality videos can be both produced and viewed on mobile devices, giving businesses incredible power to reach consumers everywhere they go. In 2020 alone, 43% of people consumed videos through their mobile devices, and this percentage will increase over the years as mobile penetration also goes up.
With so many videos released every day, however, experts predict that the future of video marketing will revolve around two critical areas: 
Video storytelling, and 

Video SEO.
The Power of Video Storytelling
Video storytelling will become an important factor in any marketing campaign. Marketers are exploring new ways to use videos alongside other content types, thereby allowing them to tell engaging stories about their brands. This means marketers may need to adjust strategies used for written and visual content, and find ways to incorporate storytelling ideas across all platforms.
Marketers also need to stay ahead of the curve to remain successful. Savvy business owners will have to create videos that engage their customers and help them tell a story about their brand. This may include 
Video Connection with SEO
Marketing experts predict that video SEO will also become increasingly vital in the coming years. Videos have become more accessible online due to platforms such as YouTube. Users can search for any topic or keyword, and find a related video within seconds. For businesses, it means they may need to include keywords and key phrases throughout their videos if they want consumers to find them online.
The connection is already evident. In 2017, Google announced that watch time is a ranking signal, which means videos with more watch time are likely to rank better in search results.
Video marketing has grown significantly over the past few years, and experts predict that it will continue to become even more critical to businesses in 2022. Marketers need to stay ahead of the curve by developing new strategies, staying innovative, and using video storytelling ideas across all platforms. If they are successful, their business could see a huge boost in revenue.