Now that we've arrived at Chapter 3 of Fortnite, there are several new updates that players need to acquaint themselves with. A lot of new quests are available in this new chapter of the game. One unique quest which has made its debut in Fortnite Chapter 3 is The Pizza Party Quest. In this quest, players are required to find a pizza party and take some pizza slices. The demand for this new consumable item is high as it offers several benefits apart from helping in completing the Pizza Party Quest. Thus, you need to be quick and get your hands on some piping hot pizza before it's all gone. There are a few locations in the game where you can find pizza. Refer to our guide on where to find a Fortnite Pizza Party item to take pizza slices to know more.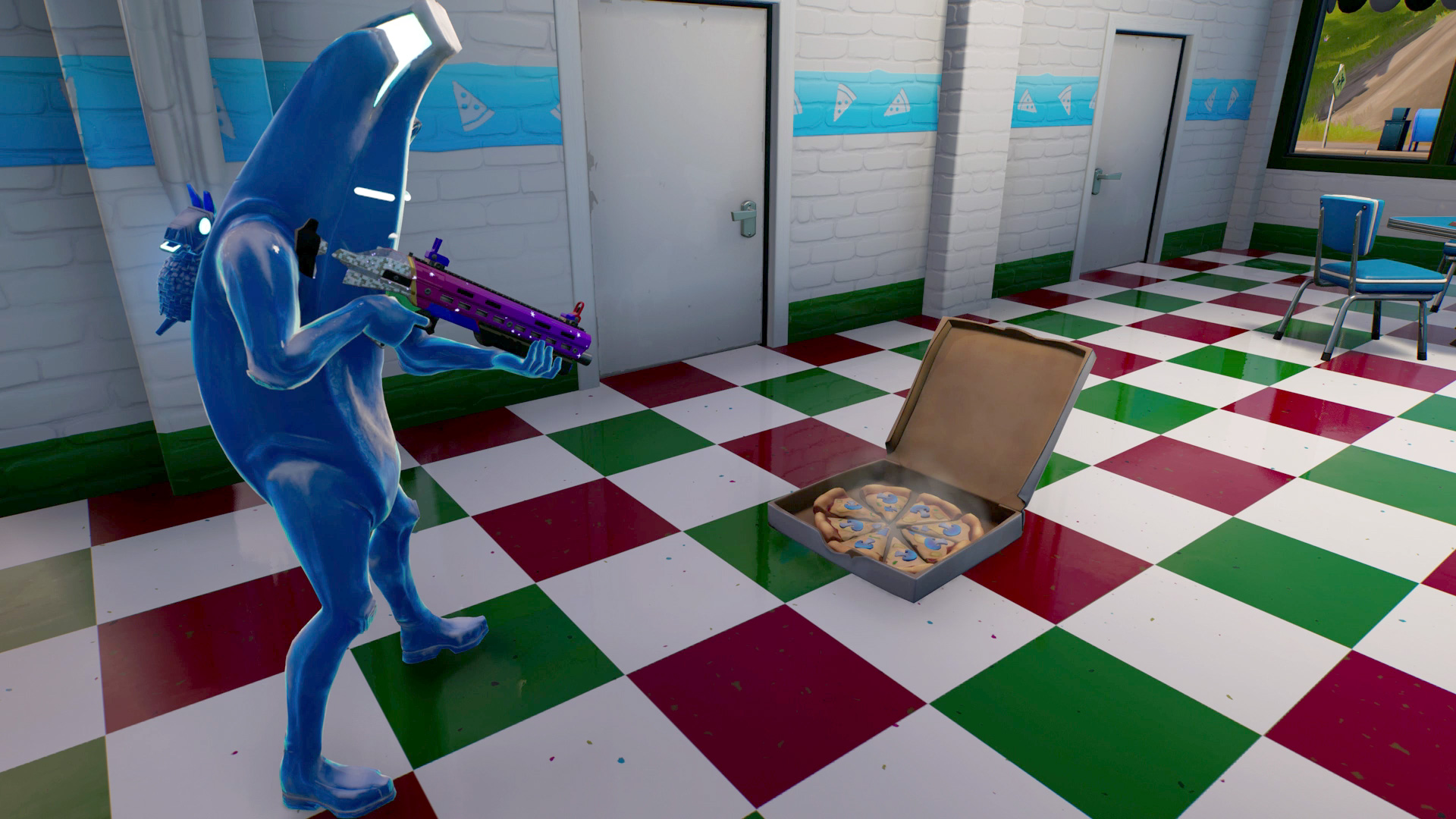 Fortnite Locations to Find Pizza Party
Pizza Party items are a part of the loot pool. Thus, you can find them in the most random places. The locations include open loot chests and supply drops. Additionally, you can find Fortnite llamas and defeat them to get Pizza Party items as a reward. To do this, you need to shoot them which is relatively easy. However, finding them is a bit tricky as these pink-colored pinatas are a rare sight in the game. You can find llamas in the Llama Homestead landmark which is close to Logjam Lumberyard.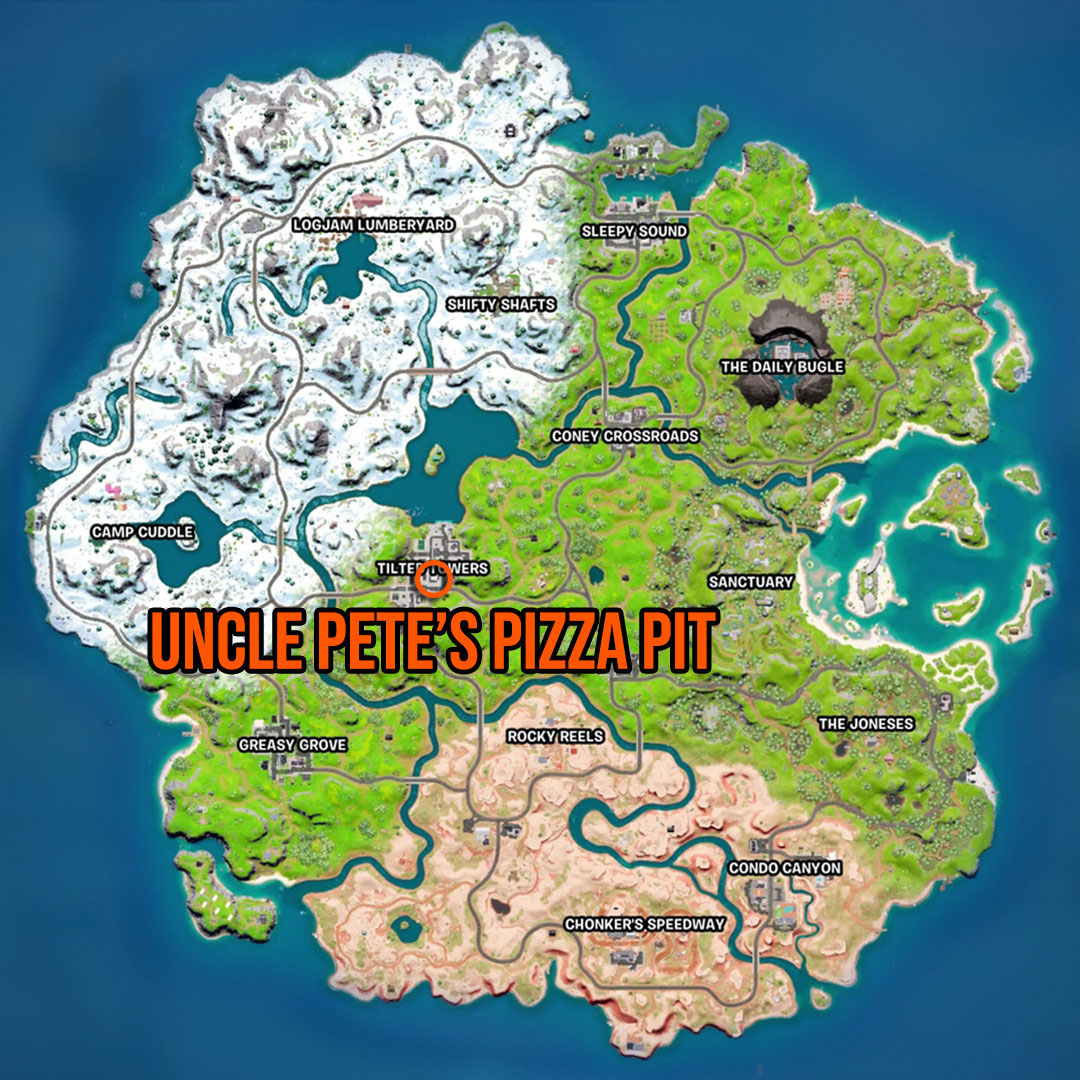 If you are lucky, you may even find pizza slices lying on the ground along with other supplies. Moreover, Uncle Pete's Pizza Pit is a guaranteed location. You will always find pizza party items here! His pit is located near the defrosted Tilted Towers. Go to these towers and then move southwest to spot the pit.
13 Essential Ark: Survival Evolved tips you should know before taking on the dinosaurs
Once you enter the Pizza Pit, you will be greeted by ol' Tomatohead, a jolly old fella selling Pizza Party. They're slightly expensive and retail for 50 gold bars. However, they are in limited quantity (only four per match). This means that if you are not fast enough, you may miss out on munching on some delicious health-boosting pizza. It's also important to keep in mind that the Pizza Pit is close to the Tilted Towers. These towers are always crowded and you'll find hundreds of players here. So even if you land directly at the pit from the battle bus, chances are you're still too late!
Use Fortnite Pizza Party Items To Get Fortnite Pizza Slices
Once you get a Fortnite Pizza Party item, you need to activate it by throwing it on the ground. The item becomes rigid and gives you eight pizza slices. Go to these slices to choose between two prompts- Eating a Slice or Taking one with you. If you want to save the slice for later, put it in your inventory by clicking on taking Pizza Slice. Moreover, you can also keep the Pizza Party items in the inventory until you need some slices. This is because one item takes one slot in the inventory. On the other hand, 2 out of the 8 pizza slices can be stored in Fortnite Inventory. Thus, we recommend keeping the box until you need to use the slices to gain some boosts.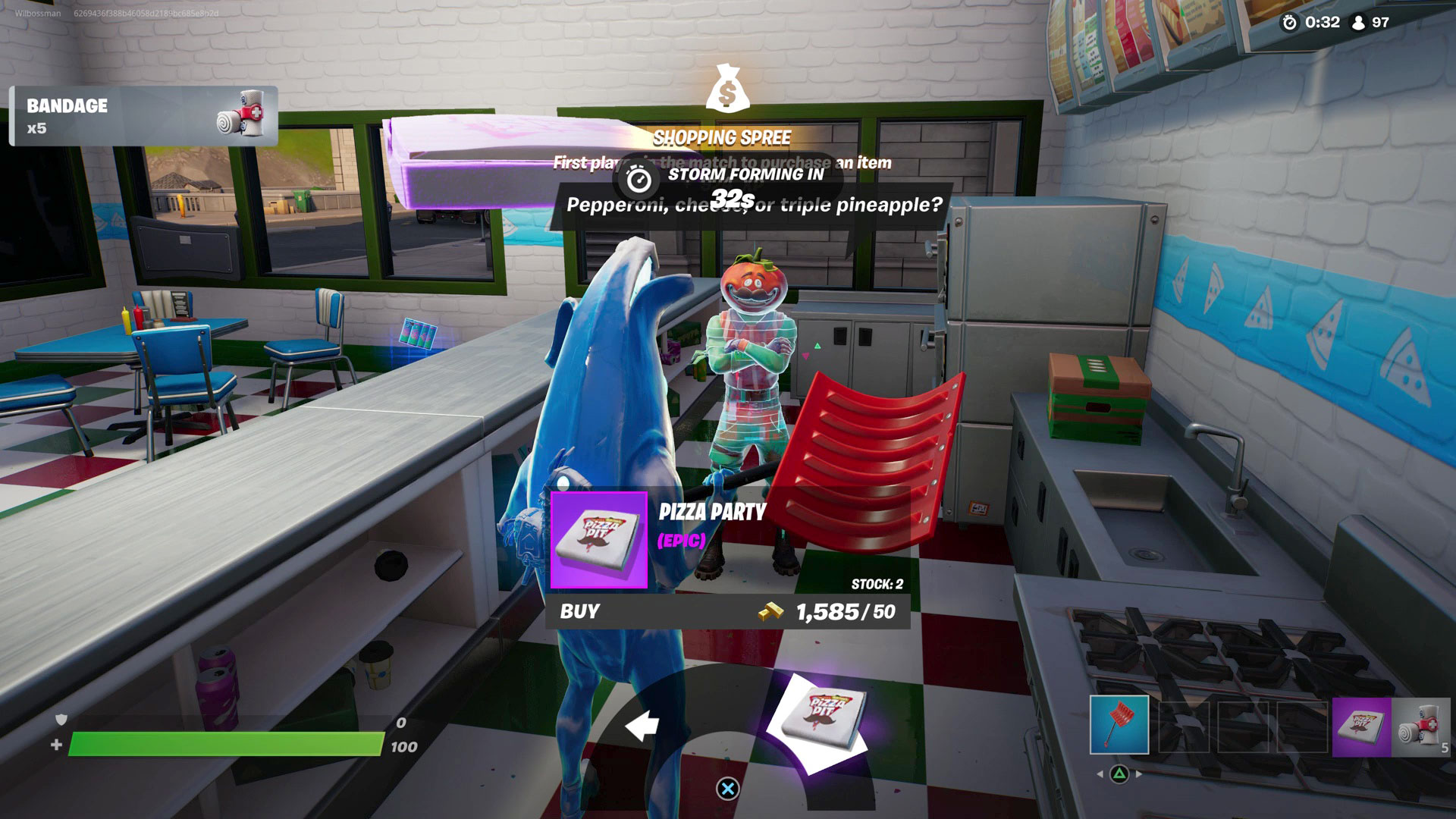 Rewards of Eating Fortnite Pizza Slices
One Pizza Party Item yields several rewards. You can get a 25 health and shield boost per pizza slice. Thus, 8 slices can increase health by 200 points and shield by the same number.
15 Forza Horizon 5 Tips to Help you Become a Mexico Racing Superstar
Other New Quests Introduced in Chapter 3
Instead of characters handing out quests, the new chapter allows players to get weekly sets of assignments. Some unique and exciting new quests have also been introduced this includes,
Discover The Device.

Go to Mighty Monument to get your new task.

Put up Surveillance Cameras in a match.

Go to the Joneses to get your next task.

In a match, drop off supplies.

Go to Logjam Lumberyard to get your next task.

Collect Seismometers readings in a match.

Go to the Sanctuary or any of the Seven Outposts to get your next task.

Destruct telescopes and collect their parts in a match.
Additionally, Fortnite has released 7 quests this week that must be completed within 7 days. The Pizza Slices Quest is a part of these quests. The other six are:
Eat Klomberries to gain health. They are distributed throughout the map.

Locate different varieties of Cactus and destroy them. They are located near Chonker's Speedway lake.

Launch from a Klombo's Blowhole and glide for 150 m.

Find a Vending Machine and dance for Llana for five seconds.

Cause Explosive Damage. Use a rocket launcher or grenade to do this.

Communicate with Haven, Galactico, and Shanta.