Here's everything you need to know in Yoriichi Tsugikuni in Demon Slayer!
Yoriichi Tsugikuni is one of the most important supporting actors in Demon Slayer: Kimetsu no Yaiba. He is known for his Greek god-like appearance, excellent swordsmanship and powerful abilities. In fact, he has earned the title of the legendary Demon Slayer whose mere name makes demons tremble. Unfortunately, the official anime doesn't reveal his true nature even though Yoriichi has a fan following of millions. If you too are looking for more information about this incredible demon slayer, we've got you covered. Keep on reading to find out everything you need to know about Yoriichi Tsugikuni, the strongest demon slayer to exist.
Yoriichi Tsugikuni- Appearance
Yoriichi's appearance is a sight for sore eyes! He is tall, muscular and absolutely gorgeous. He wears his spiky black hair with red tips in a ponytail. His demon slayer marks rests on the top of his forehead.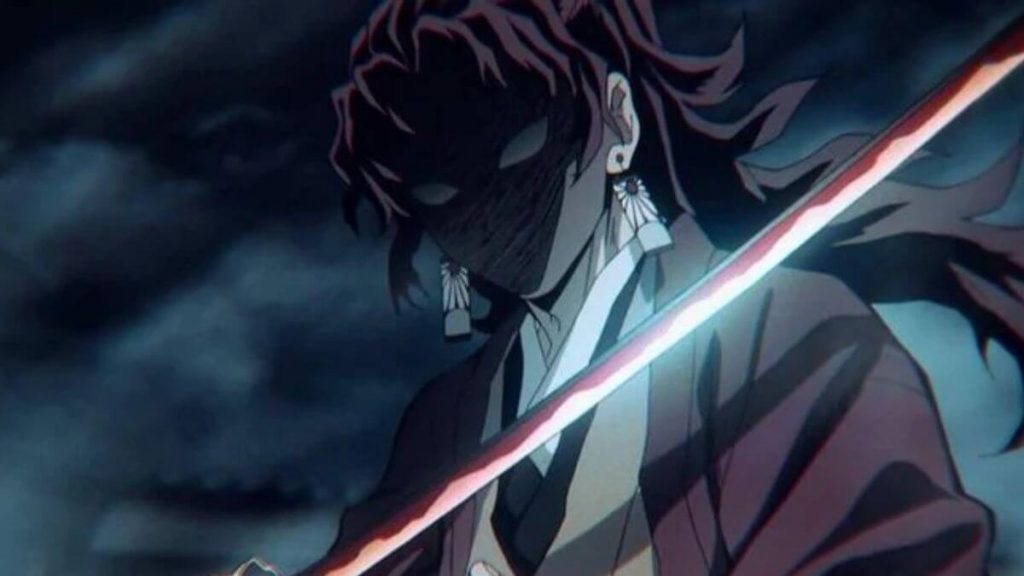 Yoriichi's classic dressing style included an orange colored nagagi Kimono with a red haori. In his demon slayer mode, he wears black hakama with a pair of Zori and white socks. He carries his Nichirin Sword on his left side.
Yoriichi Tsugikuni- Personality
In spite of being the most powerful demon slayer, Yoriichi Tsugikuni was always calm and gentle. He was always in complete control of his emotions and he was never overpowered by them. He appears unassuming and unpredictable which makes his enemies confused. This gives him an upper edge in battle.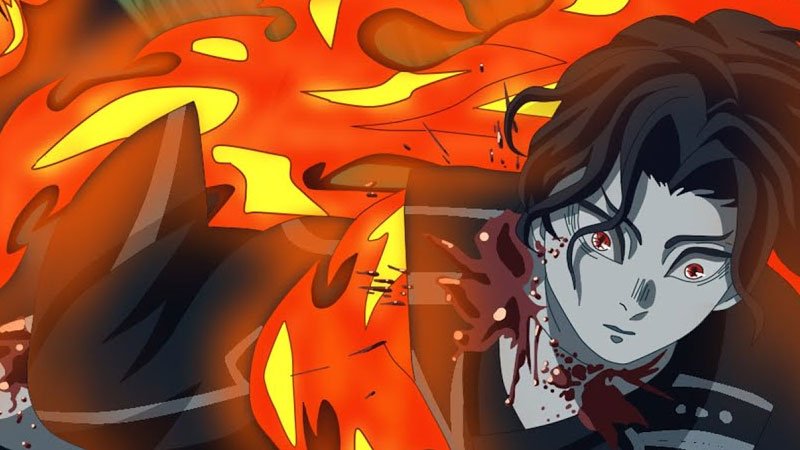 Throughout the manga, we learn so many inspiring attributes of Yoriiichi's personality. He is kind, humble and generous. He takes care of everybody around him and is always willing to lend a helping hand.
Yoriichi Tsugikuni- Demon Slayer Mark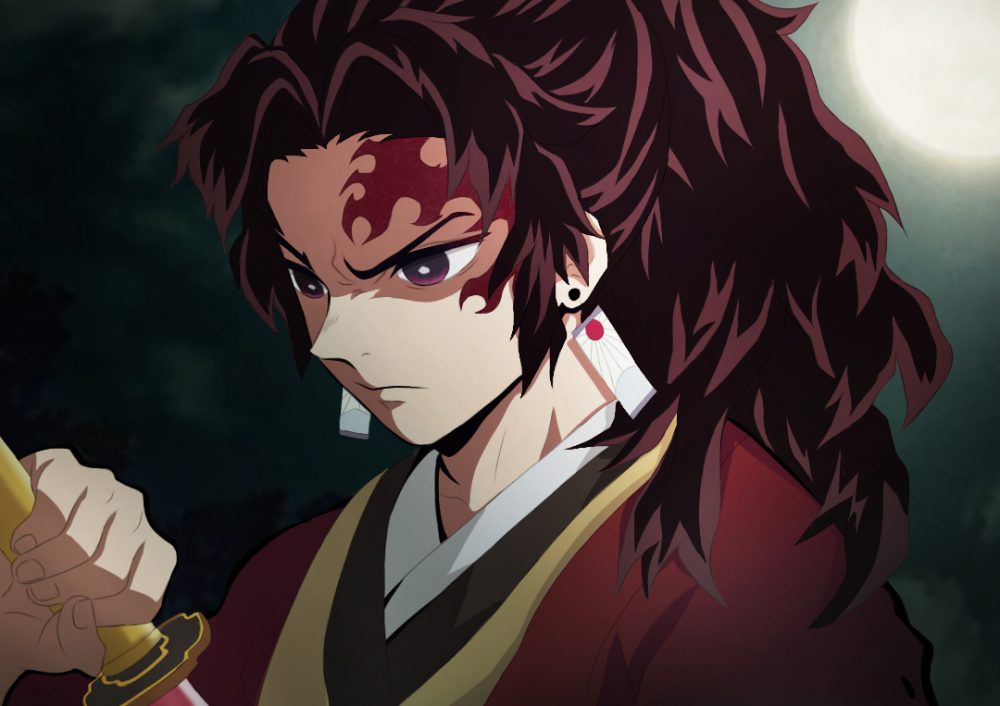 The Yoriichi was born with the demon slayer mark on his forehead. This granted him spectacular abilities and powers from birth. The mark's power normally ends up killing those who possess it in early age. However, Yoriichi is able to harness its power and survive its effect. He lived up to the age of 85 and died in battle.
Yoriichi Tsugikuni- Powers
Yoriichi is the strongest demon slayer in existence. He has several spectacular powers that leave his enemies quaking in fear!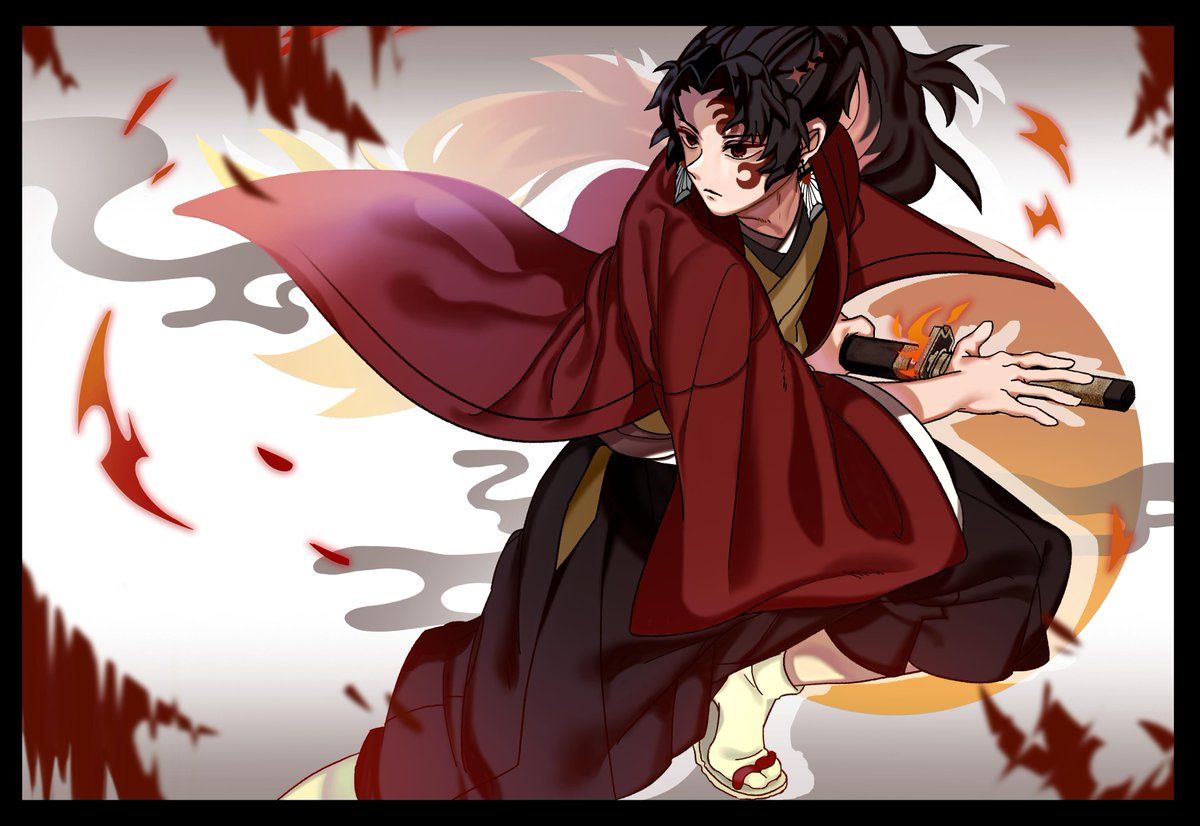 Yoriichi is able to see the transparent world. This allows him to see the inside workings of his enemies; their muscle movement, breathing and blood flow. Thus, he is able to recognize their weak moments and spots instantly. Additionally, he is also a child prodigy who was able to learn expert level skills without any help.
Moreover, Yoriichi was a powerful swordsman and created the first sun breathing styles which were absolutely breathtaking. These styles were immensely powerful and even left the demon king Muzan overwhelmed and scared.
Yoriichi Tsugikuni- Abilities
Yoriichi possesses unmatched speed and reflexes. He is even able to dodge the demon king's attacks who is known for his quick wit and speed. His stamina and endurance were also immeasurable. He could run for 24 hours with no breaks when he was just seven years old! Moreover, he can even survive without food and water for ten days!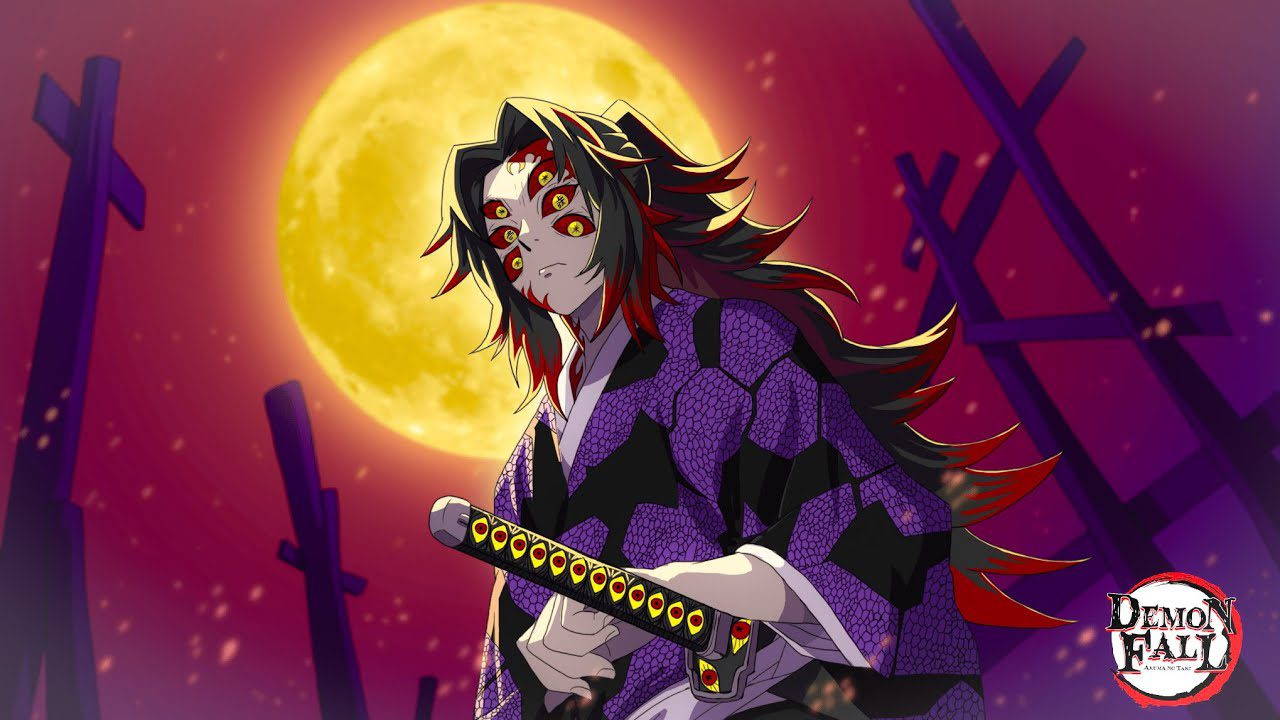 His physical strength was superior to everybody else's in all aspects. He was able to cut off the neck of the most powerful demon Muzan Kibutsuji with ease. This is remarkable because a demon's neck is his strongest body part. Thus, slicing it easily is no easy feat!
Yoriichi Tsugikuni- Selfless State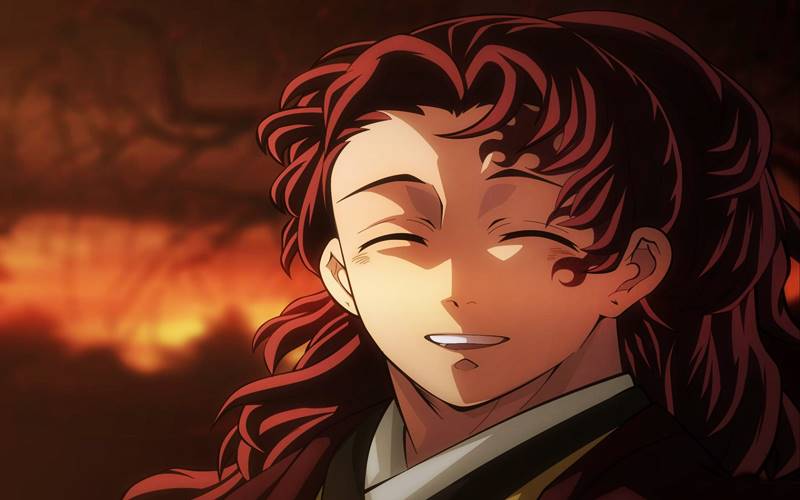 Yoriichi's selfless state gave him a huge advantage in battle! He remained calm throughout his fights and expressed no emotions of hatred, drive, animosity or blood lust. This gave him an extra edge as his enemies could not predict his next move and sense what he is about to do. In fact, Muzan, the most powerful demon, was also unable to use his senses to predict Yoriichi's moves and strength.
Yoriichi Tsugikuni- Swordsmanship
Yoriichi was an excellent swordsman. The first time he picked up a sword at the age of seven, he was able to defeat trained instructors in a heartbeat!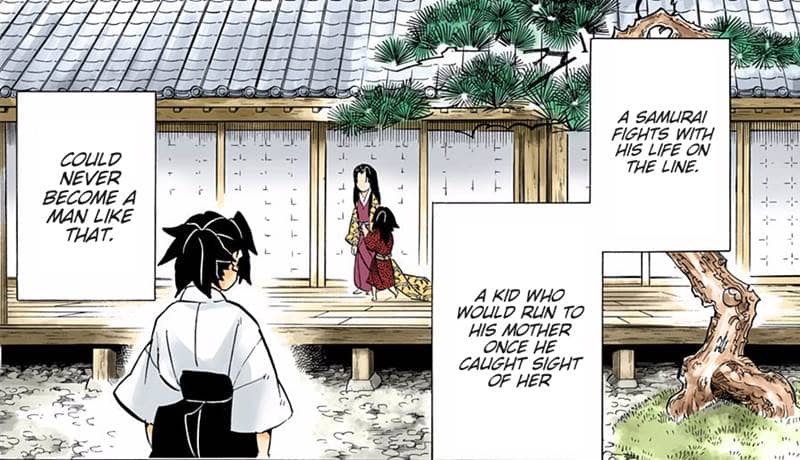 As the most powerful demon slayer, Yoriichi possesses a powerful sword called the Nichirin sword. He is able to turn it into a burning crimson color because of his mark in battle. This change in the sword's color makes it more powerful. This allows Yoriichi to defeat even the most powerful demons and greatly hinder their healing abilities.
Yoriichi Tsugikuni- Creator of the Sun Breathing Styles
Yoriichi created the sun breathing styles from scratch and all other breathing styles were then derived from them. These are swordsmanship styles that require total concentration breathing and are lethal in combat.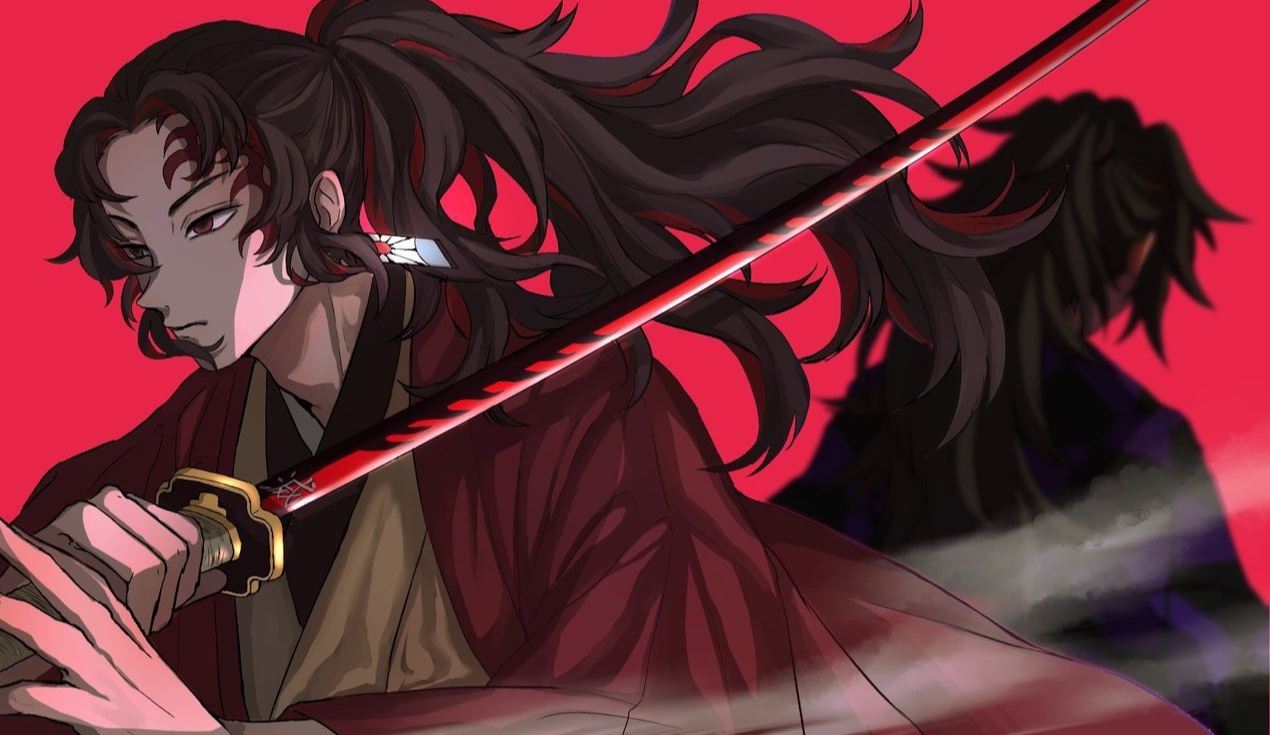 The Sun Breathing Styles include,
Dance

Clear Blue Sky

Raging Sun

Setting Sun Transformation 

Burning Bones, Summer Sun

Solar Heat Gaze 

Beneficent Radiance 

Sunflower Thrust

Dragon Sun Halo Head Dance

Fire Wheel

Fake Rainbow

Flame Dance

Thirteenth Form 
Yoriichi Tsugikuni- Family and Past
Yoriichi had a traumatic past. His father was cruel to him and even tried to kill him several times. However, his mother was kind to him and his brother pitied him. Thus, Yoriichi did not have a great childhood.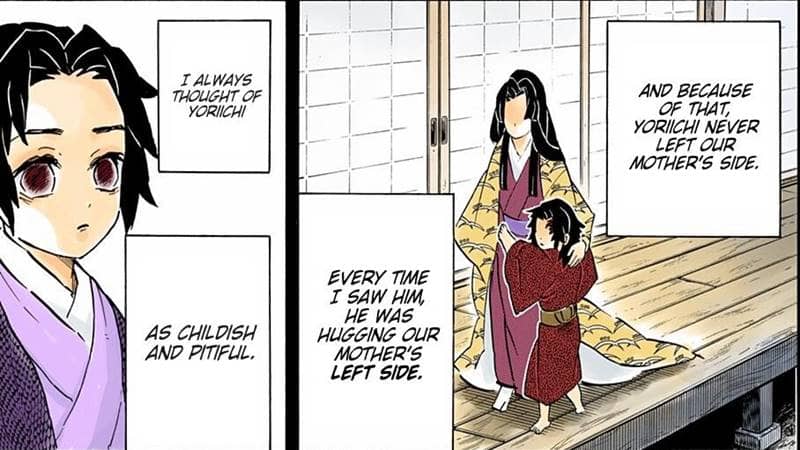 After his mother's death, Yoriichi moved away from home and married Uta and had a child. However, his wife and child were killed by a demon and this motivated Yoriichi to become a demon slayer.
Yoriichi Tsugikuni- Death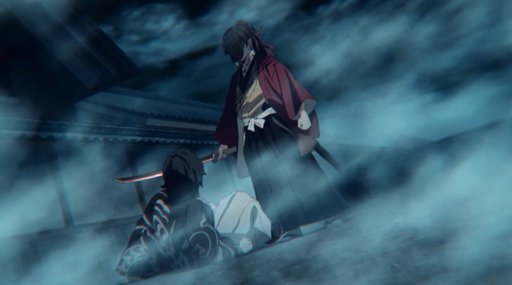 Yoriichi's brother Michikatsu was very jealous of him. Thus, he becomes a demon to become more powerful.
Yoriichi had to fight both his brother and Muzan, the demon king at the age of 85. This is when Michikatsu killed him and became Muzan's best demon.