After the evolution of Facebook, Facebook has gained its popularity among millions of users. Many webmasters took advantage of this popularity and integrated into their website and apps either in the form of Facebook comments, like or share button, signing up for the website or accessing any application.
This is why people unwillingly signup on these websites using their Facebook accounts and putting their privacy at stake. Most of the people do not like linking their Facebook accounts on every website especially on those kinds of apps that can be a concern for their privacy. Similarly, a worldwide used app "Tinder" has also taken this opportunity and started Facebook advertisement campaign to reach the young generation for the growth of their app.
As earlier I discussed 4 Reasons Why You Must Use Tinder Without Facebook. This post will help you will learn a step by step guide on how to use tinder without Facebook.
How to Use Tinder without Facebook
Many people browse here and there to look for the answer of can they really use tinder with out facebook or not. But officially, there is no way to use Tinder without Facebook. Either you can stop using this app or there are two ways in which you can minimize the privacy concerns or hiding your real identity by creating new Facebook account.
Change Tinder Application Priorities in Facebook Account.
Creating a New Facebook Account.
Change Tinder Application Priorities in Facebook Account
Consider these five steps on how can you change your Tinder App priorities in your Facebook Account.
Log in to your Facebook account.
Click on Lock icon and go to Settings.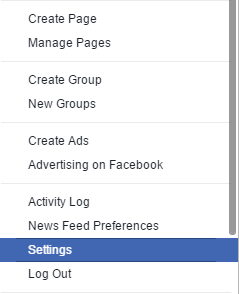 3. Scroll down and click on Apps.
4.Set privacy of Tinder App to "Only me".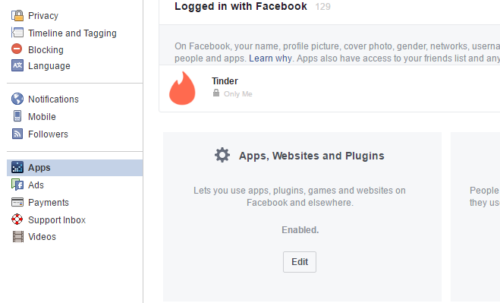 Read More: 6 Tinder Facts for Tinder Lovers
Creating a New Facebook Account
In case you don't even want to associate your personal Facebook account with Tinder, then creating a new Facebook Account is the only method. Facebook signup is simple as 1-2-3 Go. If you don't know how to sign up for Facebook then you can follow below steps.
Go to Facebook.com
Enter all details First Name, Last Name, Email Address, Date of Birth and Password. Before entering an email address, make sure you already have new Gmail, Yahoo or Hotmail account.
What to Change in Tinder App After Creating Account:
Open Tinder app and see Settings gear at the top left and tap it.
Now tap App Settings then tap Logout and confirm.
After this you will be logged out of Tinder.
Now Sign into newly created Facebook account. Then go to Tinder and tap "Login with Facebook".
Now, your Tinder app will be linked to newly created Facebook account. You can now choose on what information to put.
Hope these two methods will be helpful in using Tinder Without Facebook. However, you can also contact Tinder and suggest them to change their policies regarding signing up with Facebook.