There are several marketing trends and techniques, that might be of different interest and relevance to each. In today's time marketing industry is full of opportunities and scope and the best way to make most of them is to select the right trend at the right time for the right action. In this read, you we will discuss the latest digital marketing trends that are making news all around and are a must to be incorporated by a business to flourish in today's competitive scenario:
1. Solution-Oriented New World
This year when the consumer is all focused on grasping and gaining information and knowledge, they are open and keen to look forward to artificial intelligence. With businesses focusing to offer every possible word of help, content is continuing to lead the world of information. Business today are focusing on sending out more of informational content that is searchable, rather than promotional pitches. Digital marketing in hands with content, is still boosting the relevance of making content marketing strategy of utmost priority.
Businesses are winning the marketing game with content that brings in more leads and business. They are looking out for content marketplaces like Contentmart, to get their content-based needs fulfilled by professional wordsmiths.
2. Technology Is Setting A Benchmark Each Year
Technology has played a major role in the evolution of digital marketing trends. With startup brands and strong data analytics and algorithms, the complex process of understanding the consumer behavior (which is a prerequisite for any digital marketing strategy) has become a bit simplified. With the help of the provided calculations, businesses can predict consumer needs and their graph. Detailed need-analysis helps in making a strategy that is based on the current trend and consumer need, which further assures the rate of success to be high, which otherwise is a tough call in today's complex marketing sphere.
Another aspect of this technological advancement is the instant and fast communication. With social media platforms turning the face of interaction/communication, the expectations for instant response has become the baseline. Strategies that offer instant solution, communication and entertainment to the consumer, will win the game this year.
3. Consumer-Based New Products
With social media giving consumers a brilliant platform to state their needs and demands out clearly, in recent times, the new products that are rolling out are being offered to serve the needs of the consumer in the best possible way. Businesses are making every strategic move towards 'Brand Revolution' i.e. offering and shaping their products or services around the latest needs and utility of the consumer and products that fit in or add more value to their lifestyle. Digital marketing must now focus primarily on consumer needs and plan the products or services offered based on the same.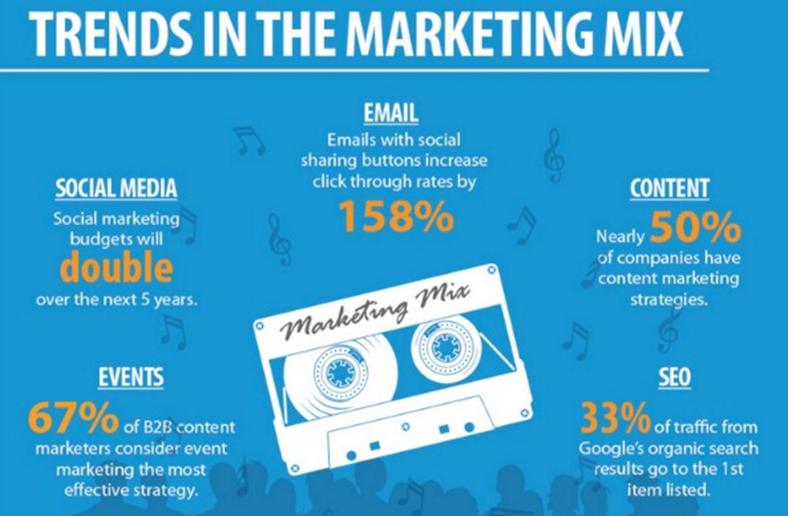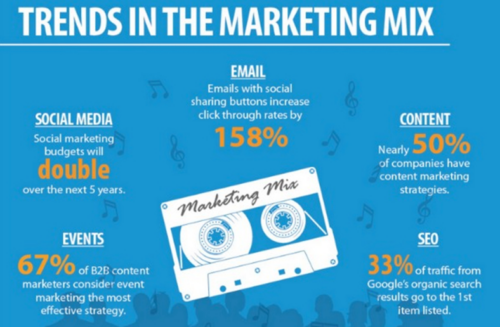 4. Mobile Marketing Is 'THE' Thing
Technology has taken over all the strategies. Having said that, digital marketing with its constant progression, is sure to witness more of mobile based apps and means to target the consumer. Mobile is not only an indispensable product, but has mainly become the information pool or the purchase platform. If a business misses on the mobile presence or their digital marketing strategy misses out the mobile aspect, a major downfall in profits is assured.
Mobile is where your consumers devote their major share of time. Till date, trend of mobile marketing has stayed on the top. With figures to believe, in 2016, 4.8 billion people universally are involved in the usage of mobile phones. There is also a gradual rise in the number of dedicated apps, with respect to considerable growth in app indexing as well as app store. The AMP project from Twitter and Google is executing so well, that the prediction of its impact on SEO is an unavoidable aspect that is moving into the year ahead. It is vital for each business to make sure that AMP pages are on their digital task list for the time to come.
5. Influencer Marketing Is A Fundamental
The consumer finds it hard to make out or narrow down the relevant information out of the flood of information that is spread over the web. They tend to look out for experts and specialists that offer them an in-depth review or classify important and relevant information for them. Though these experts or influencers are not so new to introduce, but lately have gained immense importance. Now, with the shifting of world towards social media, consumers are looking out to fellow consumers to inform and guide and influence their purchasing decision.
Now, instead of looking at the company provided information, they look up to their favorite personalities and their recommendation or saying about a particular brand or business. YouTube, Instagram, Snapchat, Pinterest, and other similar platforms are becoming popular podiums. Creating brand content along with social media influencers has become the trick to amplify their brand message and target their audience. To offer high-quality brand content, they are looking out for content marketplaces, to get their content-based needs fulfilled by professional wordsmiths.
Summary:
This was my take on the upcoming and ongoing digital marketing trends that all aspiring marketers should look forward or upon. So, What's your take on digital marketing trends?