Boosts make a huge difference in Mario Kart 8 Deluxe. They can be the difference between losing and win a race in Mario Kart 8 Deluxe! One great way to get a boost is through skidding which is better known as drifting! Although this skill will take a bit of practice to get right, it is highly rewarding. In fact, it gives you a huge advantage over other racers and helps you maintain your position in the frontlines. So how do you skid and get a boost? How long does the boost last? Are there any other ways to get boosts? Keep on reading to find out how to skid and get a boost in Mario Kart 8 Deluxe.
Skid and Get a Boost In Mario Kart 8 Deluxe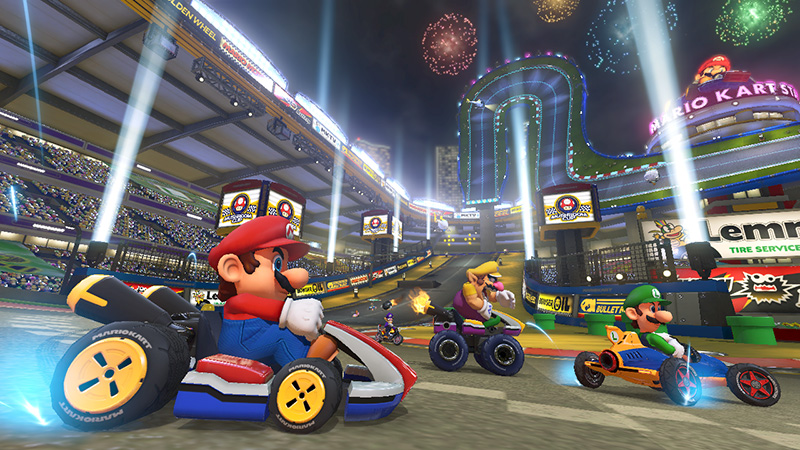 The skidding and getting a boost technique is better known as drifting. This method has been one of the most staple parts of all the Mario Kart games.
Benefits of Skidding in Mario Kart 8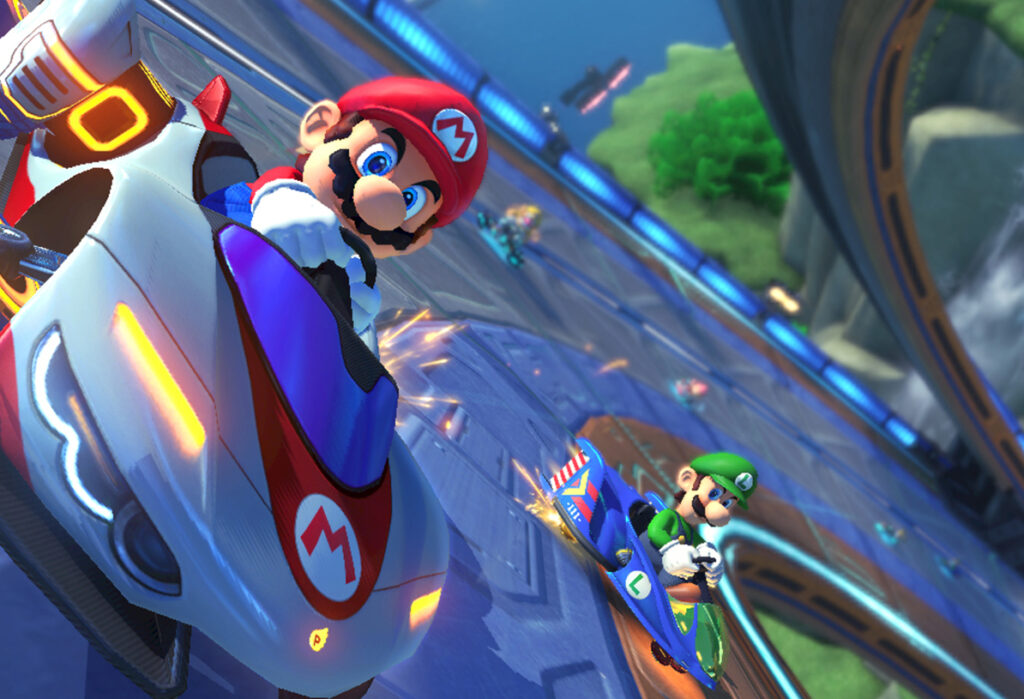 Drifting offers another huge benefit apart from getting a boost. The benefit is that you won't have to slow down while turning corners! Upon reaching a tough corner, other players will have to slow down in order to not bash their kart into the wall. However, you can drift and tackle the corner at a much higher speed. This will give you a huge advantage over your opponents and put you in the lead.
The key benefit of drifting is giving you three tiers of boosts. These are short boosts which become activated as soon as you complete the drift.
How to Skid and Get a Boost in Mario Kart 8 Deluxe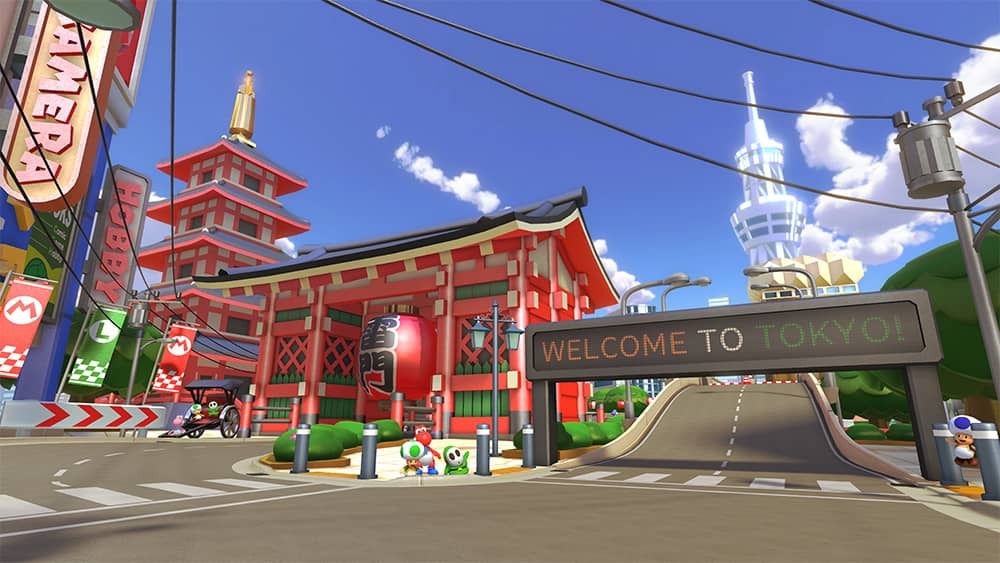 Before drifting in a game, we recommend getting some practice in the Time Trial mode. In this mode, you will not have to worry about running into opponents or items.
Initiate a drift by making your kart hop. Do this by pressing 'ZR' or 'R' for dual joy-cons and 'SR' for single joy-con. Begin the process as soon as you begin turning a corner.
You must manage your drift so that you don't lose control and hurl into a corner. By using your left stick while drifting, you can carefully manage your kart around the bend. For tight corners, don't steer out of the bend. Instead, steer more forcefully into it. On the other hand, you can steer in and out of the bend for slow corners that are long. All in all, your entire focus should be on stabilizing your kart to match the corner's bend.
Get three tiers of Boosts while skidding in Mario Kart 8 Deluxe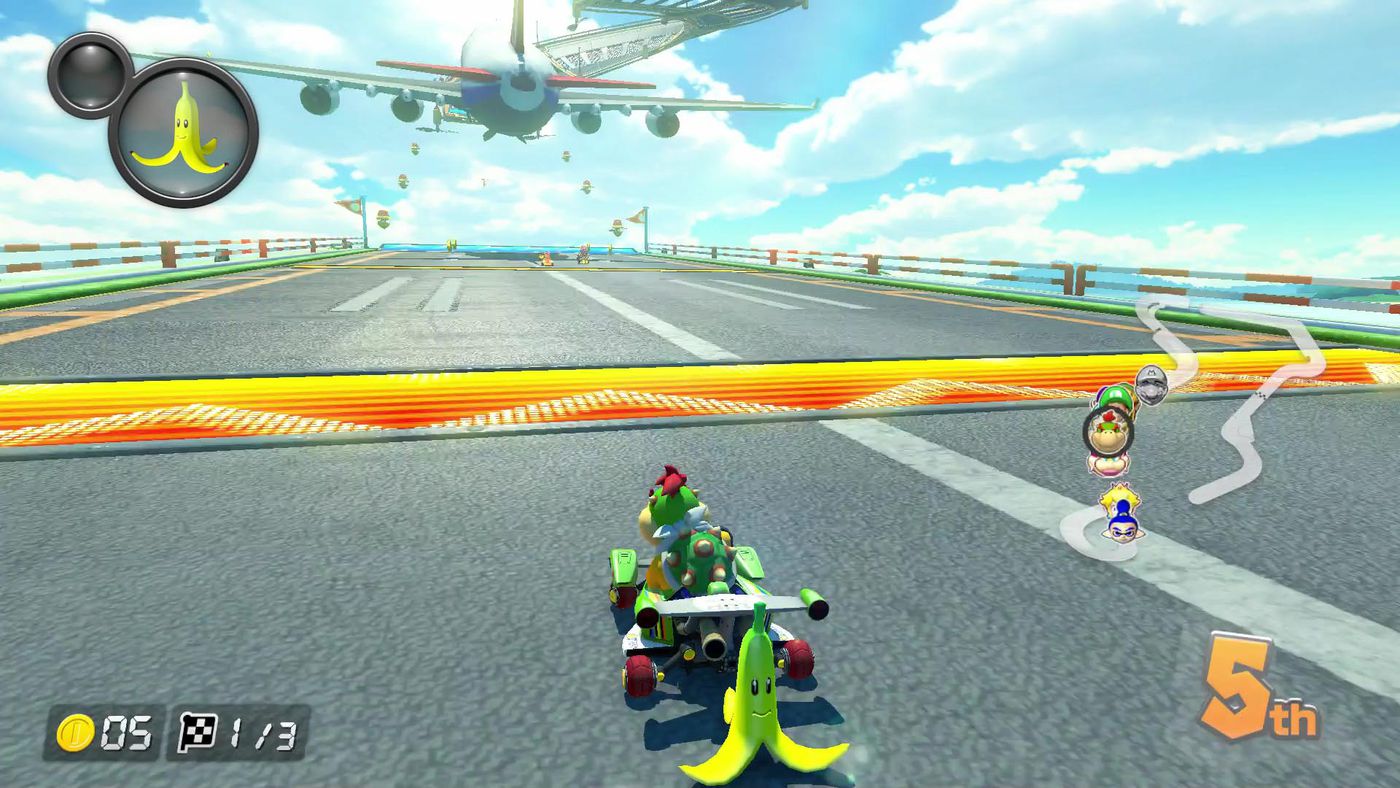 Drifting causes colored sparks to appear under your kart. The sparks change color based on the length and effectiveness of the drift. There are three different colors- blue, orange and purple. The colors indicate the strength of the boost.
Blue sparks appear during the initial phase of drifting. If you stop the drift when they appear, you will get a mini-turbo boost which is the smallest one.
Orange sparks appear after the blue ones. They indicate the second phase of drifting and reward you with a super mini-turbo boost if you exit the drift. This boost is of moderate strength.
Purple sparks indicate a long and highly effective drift! They reward you with an ultra mini-turbo boost which is the best boost! Additionally, be sure to disable smart steering otherwise your drift will end before you reach the purple sparks and you won't get an ultra mini-turbo boost.
Obviously, it is best to hold your drift for as long as possible so that you get purple sparks and an ultra mini-turbo boost! Keep in mind that the strength of the boost also depends upon your character and karts mini-turbo stats. Characters and karts that have higher mini turbo stats will have stronger boosts.
Additionally, it is also important to note that going for purple sparks in a drift is not always beneficial. In fact, holding a drift for a long period of time can actually be harmful if your race course is full of obstacles. In such instances, we recommend holding the drift for a short period to eliminate the risk of running into an object and losing the boost completely.
Advanced Skidding Technique to get Boosts in a 200cc Race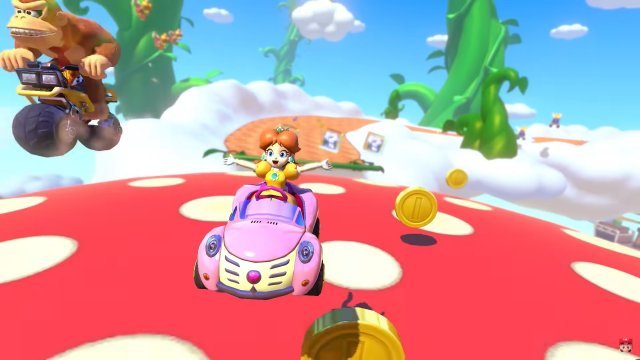 Moving into the 200cc speed class requires you to update your skidding/drifting technique. This advanced technique is called Drift Brake.
Drift Brake makes it possible to stay on the track in this high speed class race. If you know how to drift properly, you will be able to execute Drift Brakes perfectly.
Simply press the 'B' button mid drift. This will allow you to perform your drift at a slower speed. Then, release the brake at an appropriate time to stop your slide while still enjoying a boost at the end of your drift.
Snaking and Fire Hopping to Get Boosts in Mario Kart 8 Deluxe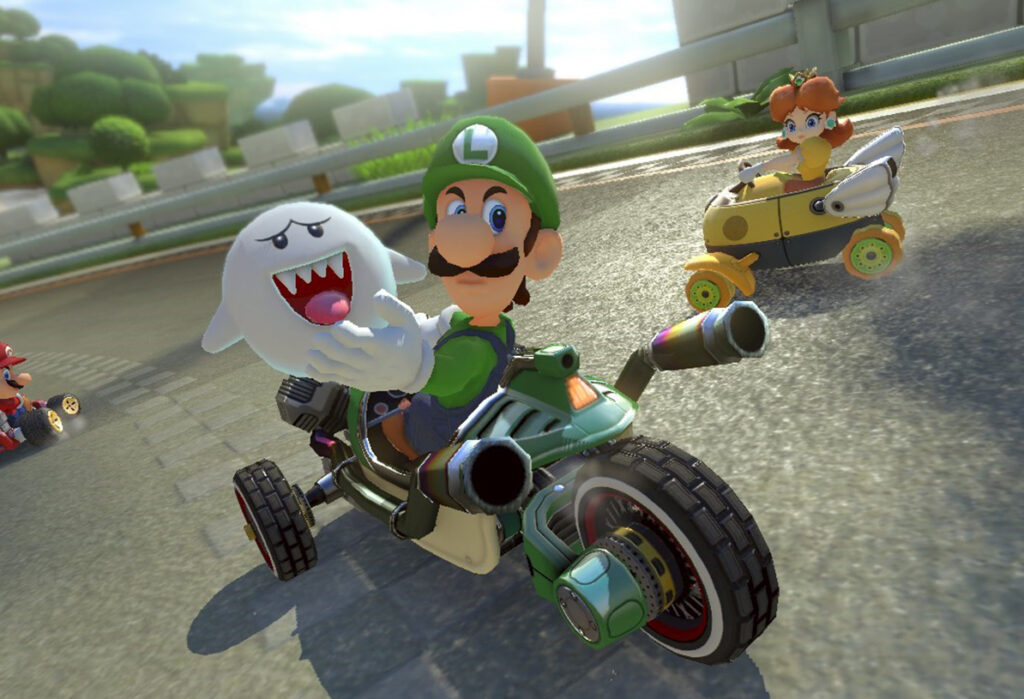 Snaking is drifting on straight paths instead of corners to get boosts. This technique was very handy in the previous Mario Kart titles but it is not as rewarding in Mario Kart 8 Deluxe. Thus, it is much more efficient and easy to simply accelerate and gain speed instead of relying on small boosts obtained by snaking.
Fire Hopping refers to extending the life of a boost by constantly hopping. This too was a popular technique in the previous Mario Kart titles. However, it has become an inefficient way to get a boost in Mario Kart 8 Deluxe.