Competing in real-life racing is exhilarating and exciting. However, it can be a bit dangerous, and thus, it's normal for people to not want to indulge in it. Fortunately, with VR becoming increasingly accessible, all of us can enjoy the thrill and rush that comes with zooming past streets without having to deal with the risks. VR racing games have revolutionized the gaming world and offer a unique real-life experience where motion controllers give you all the right feels. You can control every aspect of your car, from changing its gear to pressing down hard on the accelerator and whizzing past houses at 140 km/hr. Moreover, you can play these games on your own PC without having to invest in expensive consoles! All you'll need is a VR headset and you can pick any racing game to enjoy. There are millions of them available in the market which can make it tricky to pick out the best ones. Refer to our guide on The 20 best PC VR racing games to get the best racing experience. 
VR Racing Game #1- Project Cars 2 
With millions of 5-star ratings, it is no surprise that Project Cars 2 is on the top of our list for best PC VR racing games. The game offers top notch graphics and superior vehicle handling. It features more than 140 track layouts, 60 unique locations, and 189 cars for players to choose from! Moreover, there are 23 real-life tracks with a lot of attention to detail. In fact, the game runs so smoothly you may even forget you're in one. 
To make the experience more realistic, the game developers have also added track temperatures and dynamic weather. Thus, if you've always wanted to race when it rains but you were too scared to do so, play Project cars 2 and fulfill your desires! The game is aptly described as "Your Ultimate Driver Journey."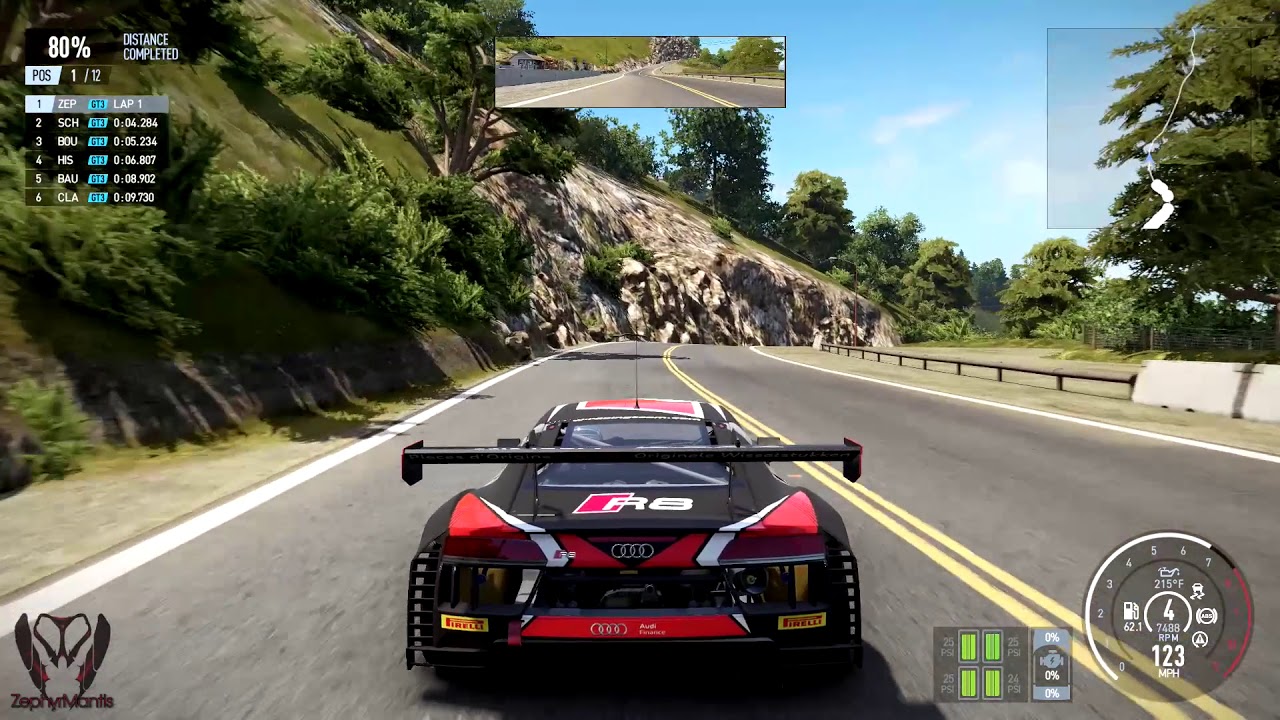 VR Racing Game #2- Automobilista 2 
Released in 2020, Automobilista is the perfect example of a modern-day VR racing game. It is extremely advanced with high-quality graphics. 
If you're someone who has always wanted to drive posh cars, Automobilista 2 is a game you really shouldn't sleep on. It allows players to choose from a variety of high-end cars and historical dynamic tracks. In fact, the game developers promise that no two laps will be the same. This is because Automobilista 2 features barometric pressure modeling, changing wind speeds and temperatures, and advanced dynamic weather.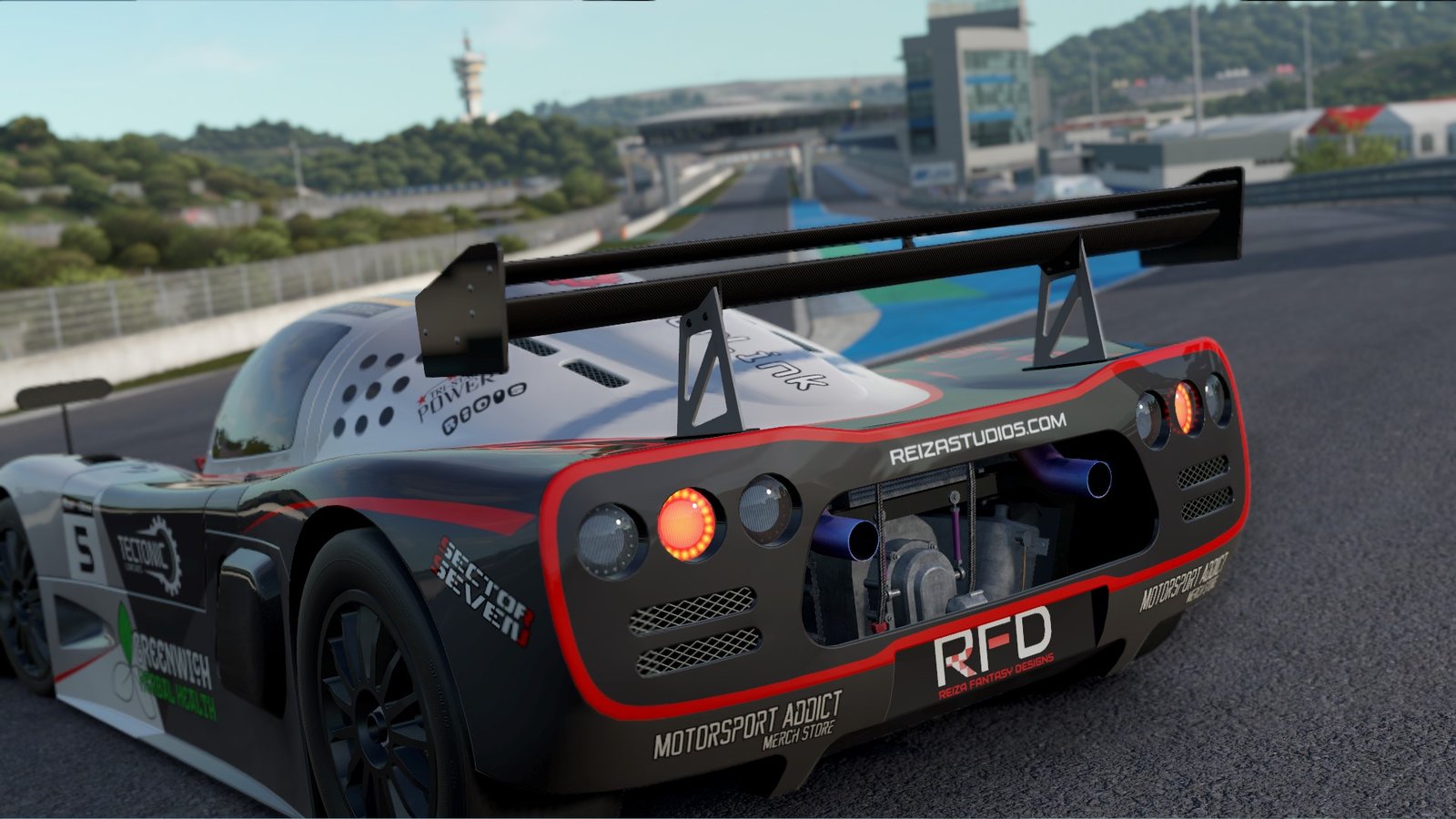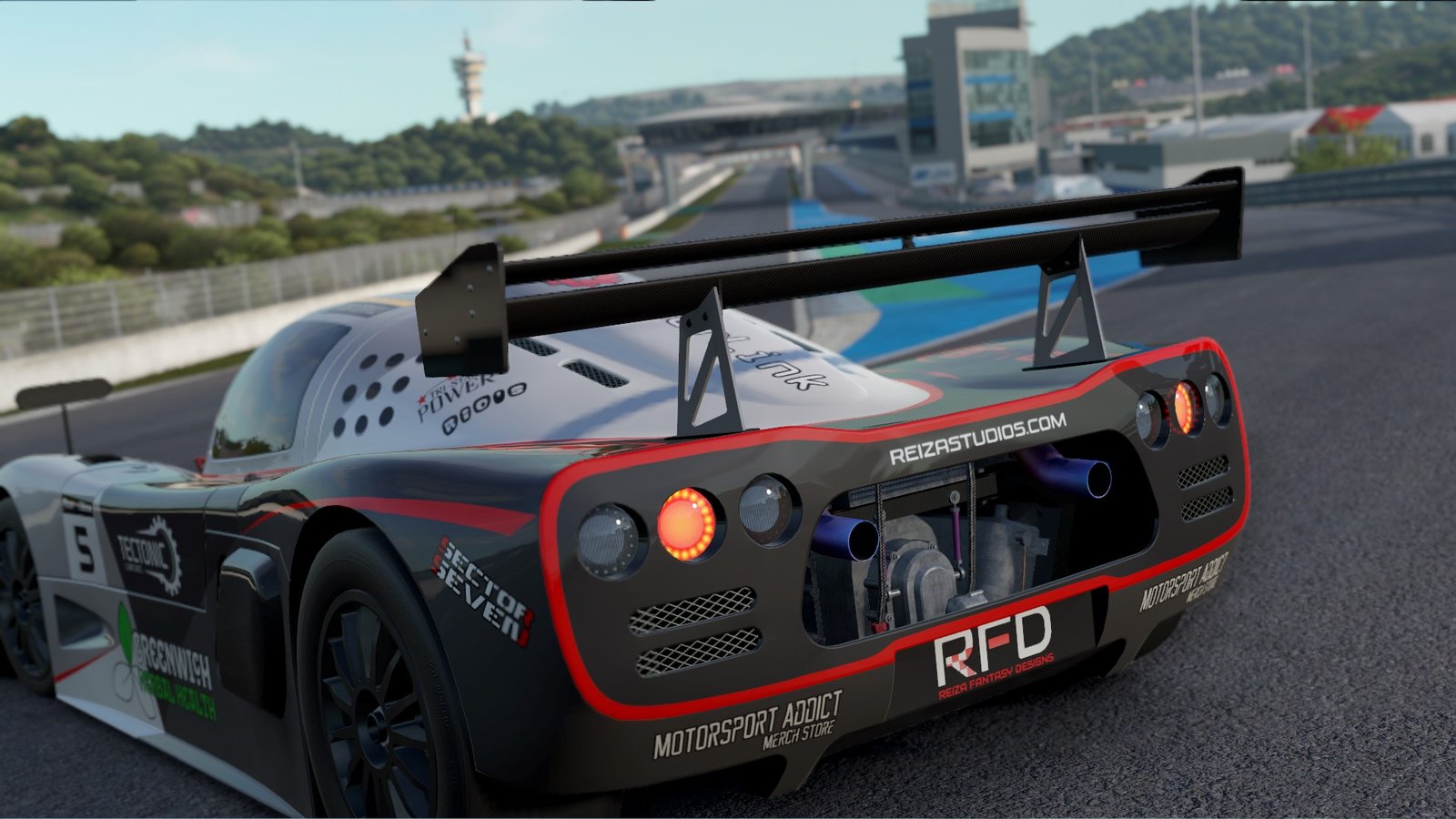 Game #3- Dirt Rally 2.0 
For those of you that want to enjoy hardcore racing, Dirt Rally 2.0 is the perfect pick. It allows you to pick from a multitude of race tracks including some from the FIA World Rallycross championship. There are also several powerful cars that you can pick including the Chevrolet Camaro GTR.4, Polo GTI R5, and the Mitsubishi Lancer Evolution X. 
6 of the Biggest Gaming Tech Advancements in the Last 10 Years
This VR racing game offers superior handling and authentic environments. You have full control over your car and can steer it through the most narrow edges. Additionally, you can also make your own team and hire staff according to your preference. You can also compete with racers from all around the world in the daily, weekly, and monthly challenges.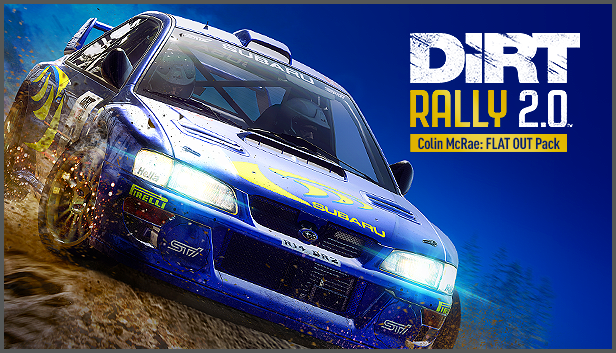 Game #4- Assetto Corsa 
Nobody does VR drifting better than Assetto Corsa! The game is known for its mod community which consists of hundreds of cars, circuits, and upgrades. It allows you to get all the FIA GT3 homologated championship feels. 
Assetto Corsa is a very competitive game as you race some of the world's best teams and racers. All three types of racing, spa, sprint and endurance 24-hour racing are available in the game. It also includes Unreal Engine 4 tech to provide phenomenal graphics, night races, driving realism, and motion-capture animations. Honestly, it's one of the best VR racing games of 2022, and you really don't want to miss out on it. Oh, and did we mention? It includes Lamborghinis, Ferraris, and McLarens!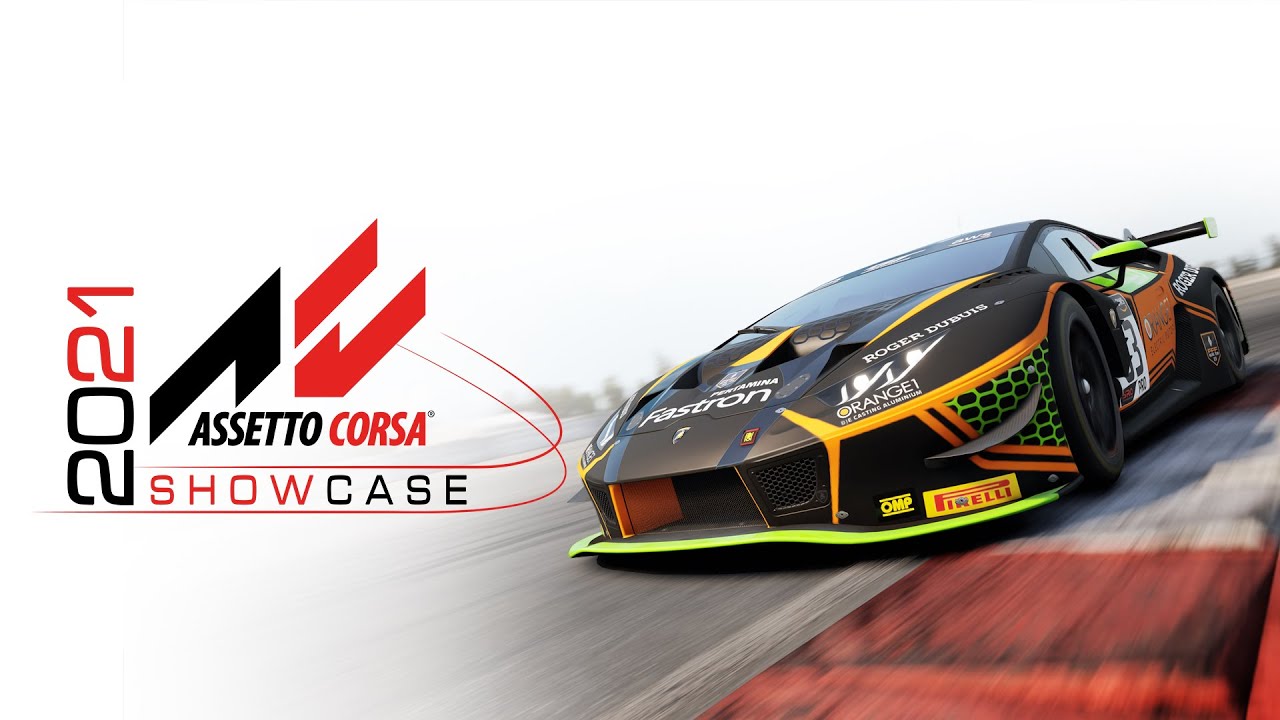 Game #5- iRacing 
The leading PC VR game iRacing is blowing charts and breaking records. It is currently the most played eSport game. 
The world of iRacing is constantly expanding which is what keeps players hooked to it from the start. The game recreates real-life driving experience with complete accuracy. It constantly adds new famous race cars and tracks to spice up the gameplay. Moreover, it also includes officially organized championships including racing leagues like Grand Prix and NASCAR. You can join one to compete with players from all around the world and win exciting rewards.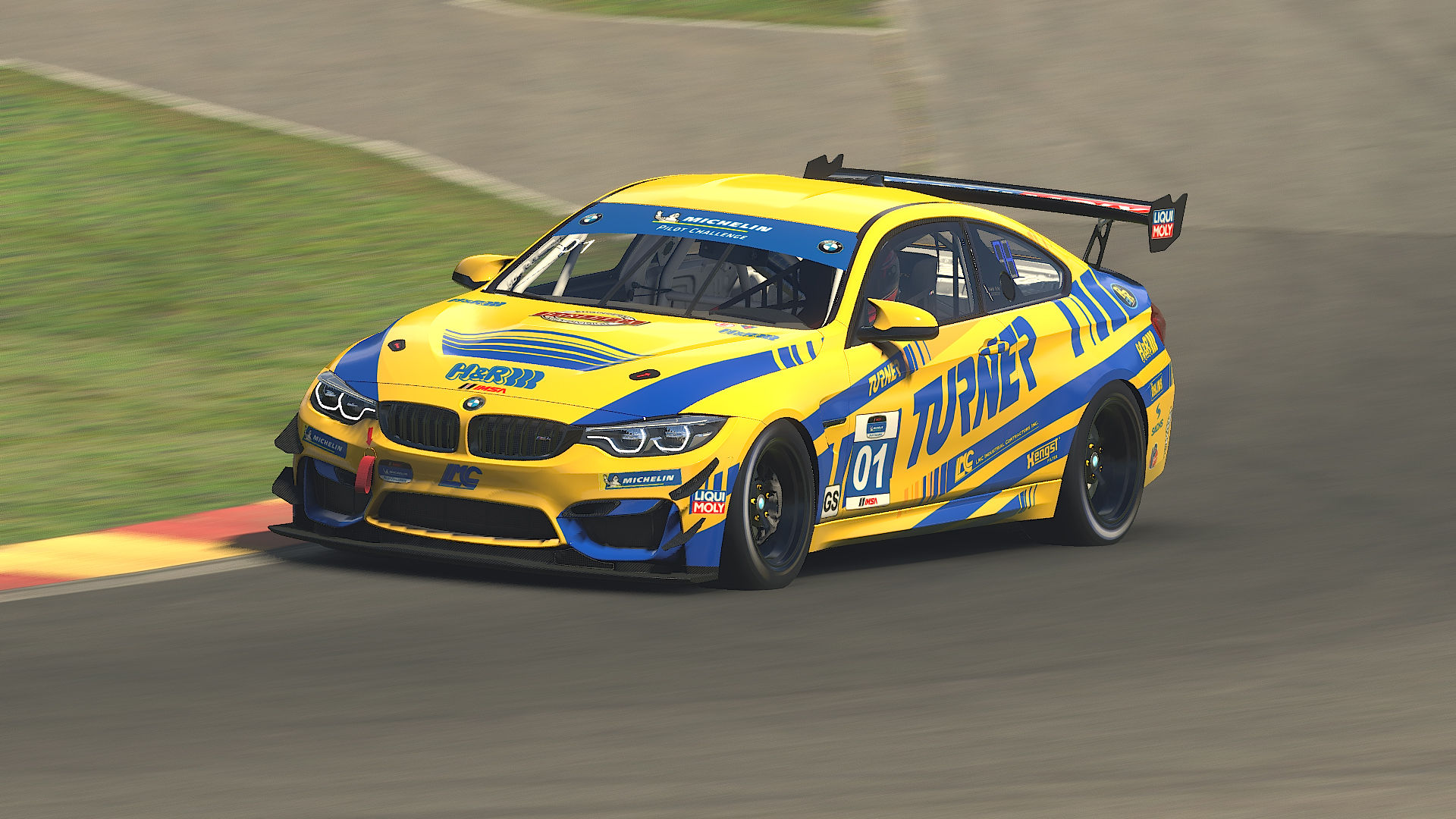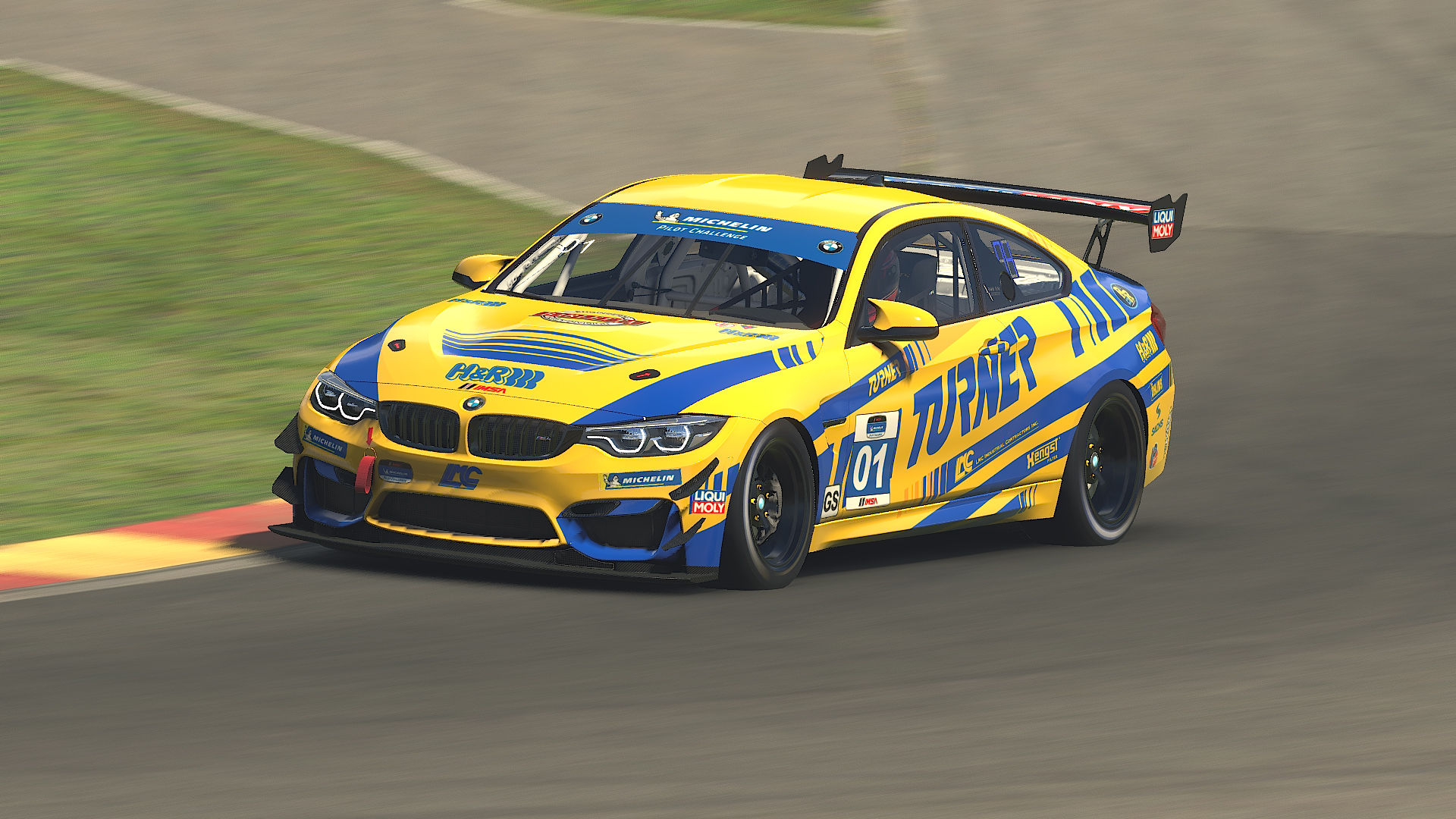 VR Racing Game #6- Live for Speed 
The OG racing game Live for Speed offers a spectacular realistic VR racing experience. You can play it online with friends or official racers as well as race against AI in offline mode.
The game allows you to completely customize your cars. You can set it up according to your preference and even share your setups with friends. However, it doesn't offer as many car options and race tracks as the other games on the list. Nevertheless, it's the perfect pick for beginners who want to enjoy VR racing games.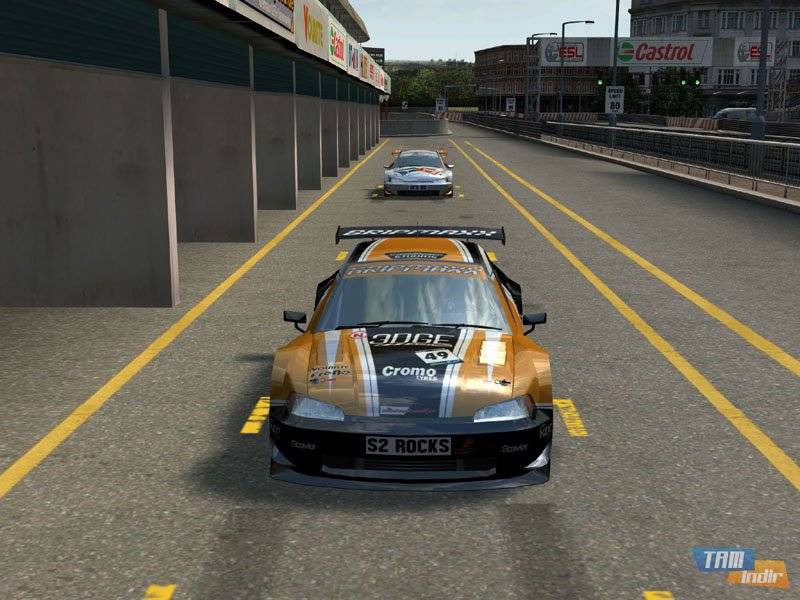 Game #7- Dash Dash World
For racers who are tired of racing cars, Dash Dash World is a breath of fresh air. This racing game allows users to battle others and compete in races using karts. It even offers hundreds of weapons to players! 
You can practice and improve your drifting skills in this realistic VR racing game. The tracks feature a lot of twists and turns so you have a lot of opportunities to become the best VR drifter. Additionally, you can make use of boosts to give yourself a little extra edge. It also offers immersive driving as you physically corner, smash and shoot down your opponents. 
All in all, Dash Dash World is among the top VR racing games and you should definitely give it a try. It has over 100 hours of gameplay and you can choose between story mode and online tournaments.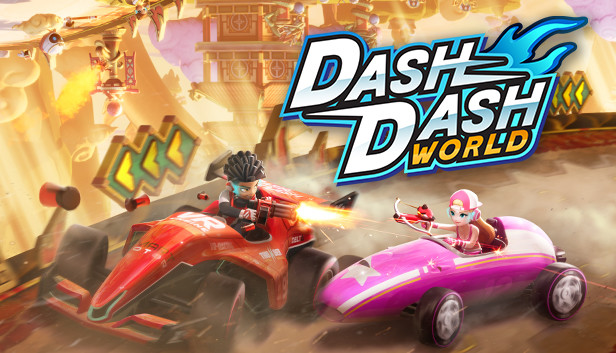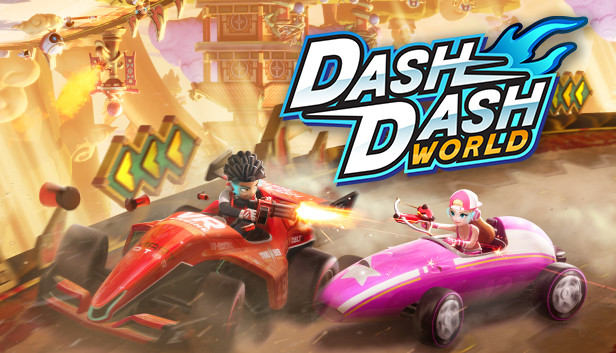 VR Racing Game #8- Distance
Distance is a VR racing game that spices things up with its adventures and deadly environments. If you're bored of traditional racing games, this VR racing game is the perfect fit for you.
It is a fusion of arcade racing with athletic parkour as players struggle to make their way through a deadly neon city. They can jump, rotate and fly as they make their way through some of the fastest and most notorious race tracks. Distance offers a variety of modes including Reverse Tag, Sprint, Challenge, Stunt, and single-player narrative. Each mode is different from the other and players must excel in all to unlock new car skins and cheats.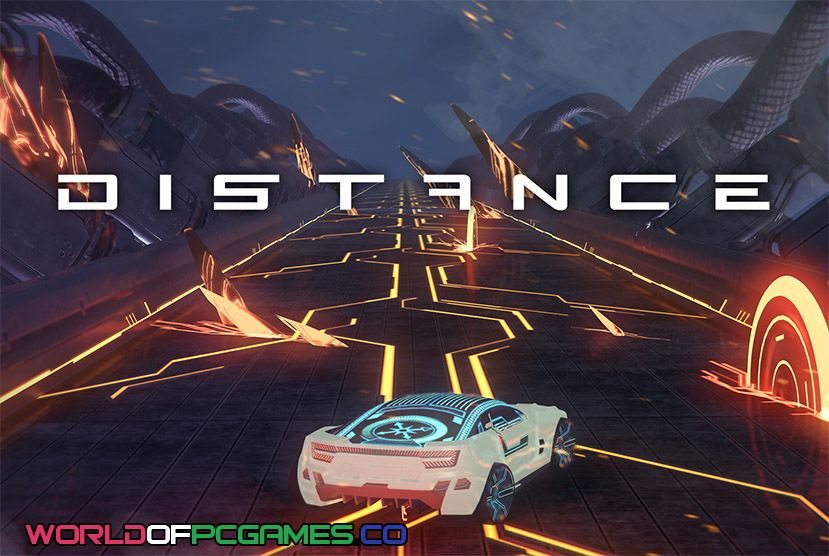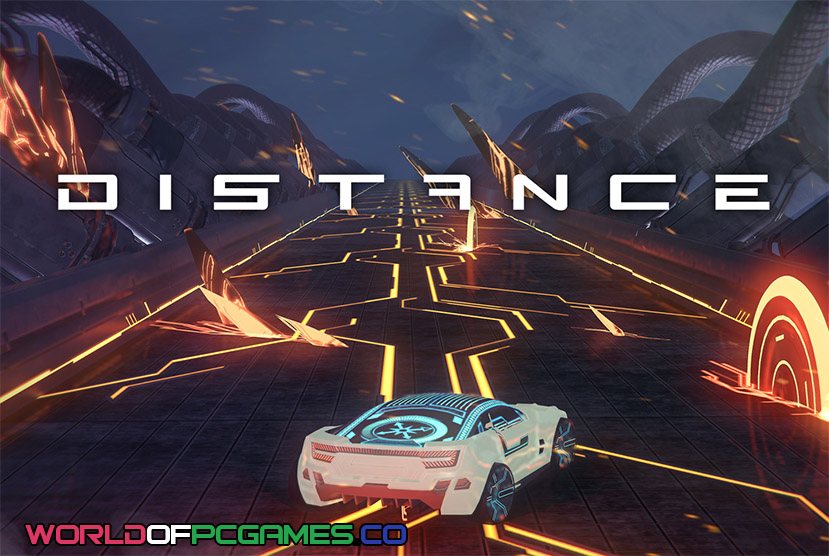 VR Racing Game #9- Mini Motor Racing X 
Mini Motor Racing X is the perfect example of the phrase "big things come in small packets". It features mini cars with big fun that makes the game stand out from among its competitors in VR racing games. 
Mini Motor Racing X takes you on a realistic micro-driving journey where you enjoy majestic sceneries from all around the world. The visuals are great and the varying weather conditions give you all the right feels. You have the option of choosing between 50 twisted circuits as you race your friends in Party Mode. The mode offers several wild party games like battle area, bumper ball, and drop zone. Each game is unique and offers players an exciting experience.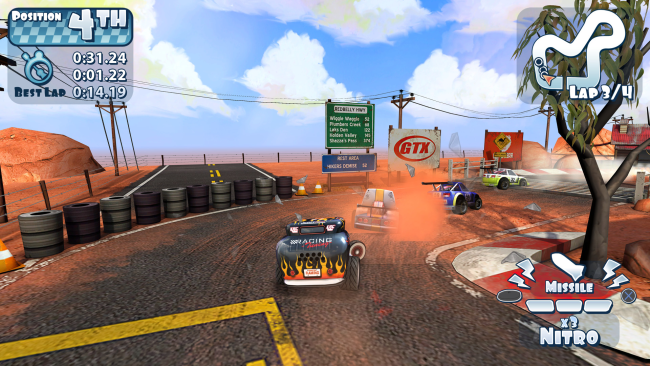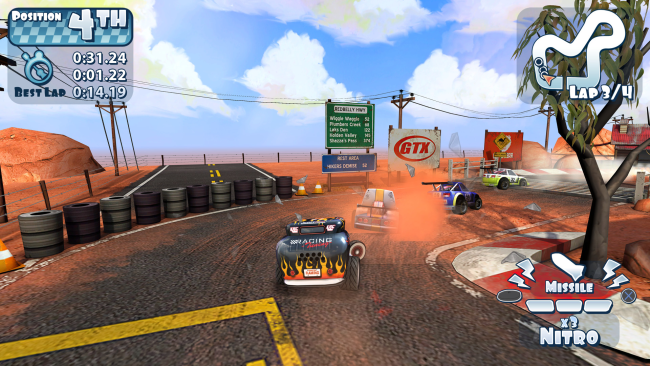 Game #10- Death Lap 
Another survival VR racing game, Death Lap is for players who are looking for a bit more adventure and fun. Players must drive through circuits filled with obstacles. They must also destroy everything that comes in their path or they will destroy him. 
When you begin the game, you are put into Nitro Saint Payne's twisted comic world. Here, you will race and defeat drivers from all around the world to survive. Once you've taken everyone down, you will get your freedom. 
You can choose from hundreds of cars and weapons in the game. Choose them wisely as each circuit is full of traps, obstacles, and drivers looking to kill. You can also play in multiplayer mode and battle your friends to see who is the best racer and survivor.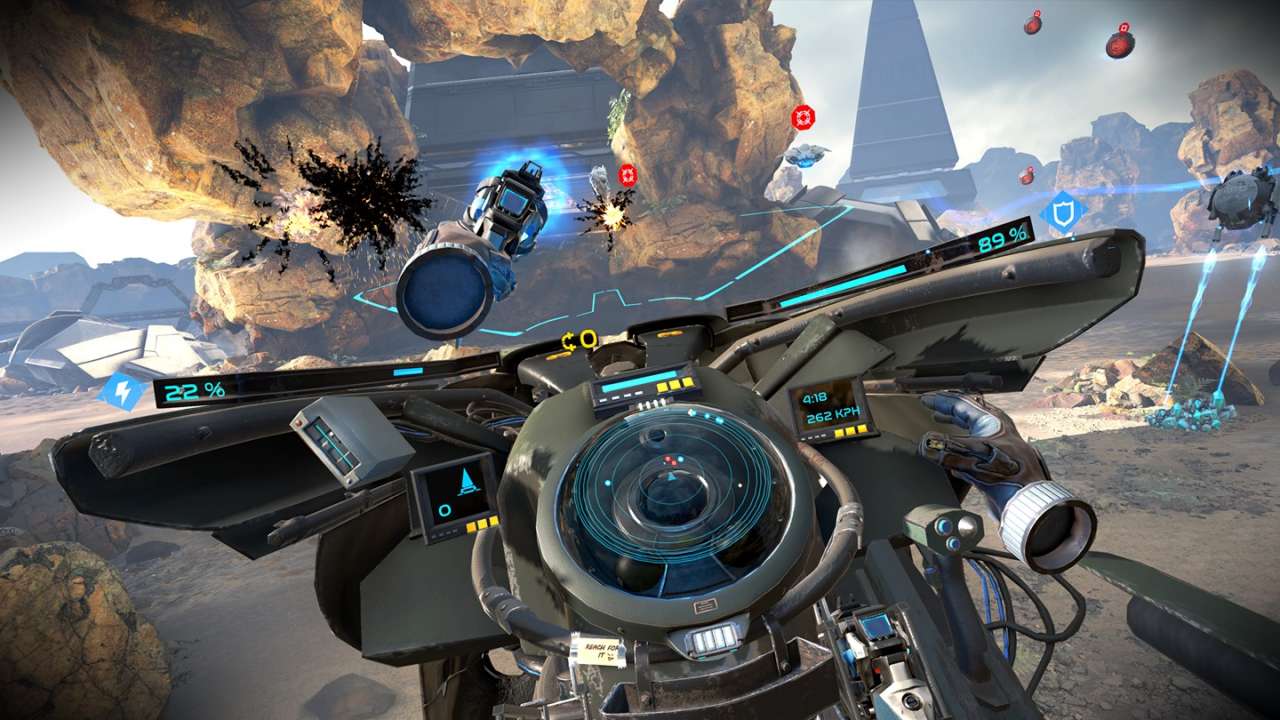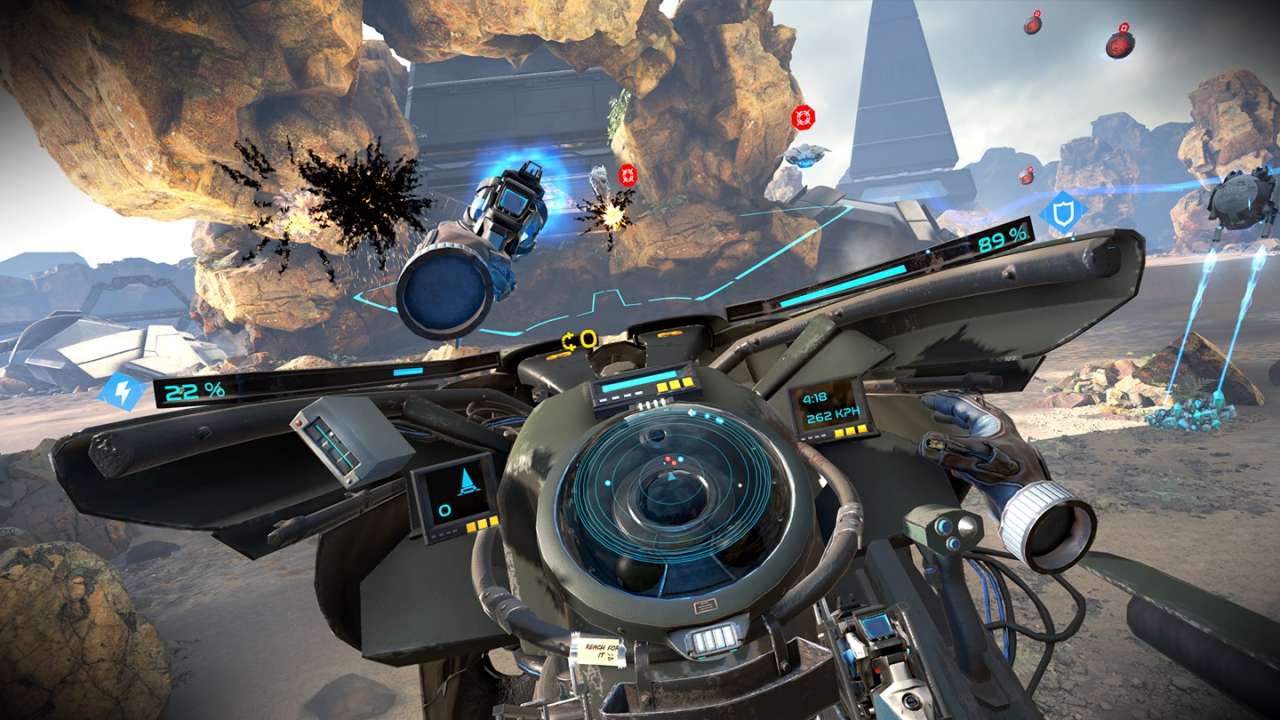 VR Racing Game #11- Raceroom Racing Experience 
Raceroom Racing Experience is among our top picks for VR racing games. It offers a huge selection of 140+ cars and 40+ real tracks. Additionally, the game also allows players to take all the cars on test drives before purchasing them. 
Raceroom Racing Experience is famous for its realistic driving experience. It boosts the best VR sounds and you'll honestly feel like you're driving a car in real life. The graphics and attention to detail are also pretty fantastic. Each month, there are several active championships that you can participate in to win exclusive rewards. Alternatively, you could also enjoy single-player mode or practice mode. If you want, you can also race against your best friends in Multiplayer mode.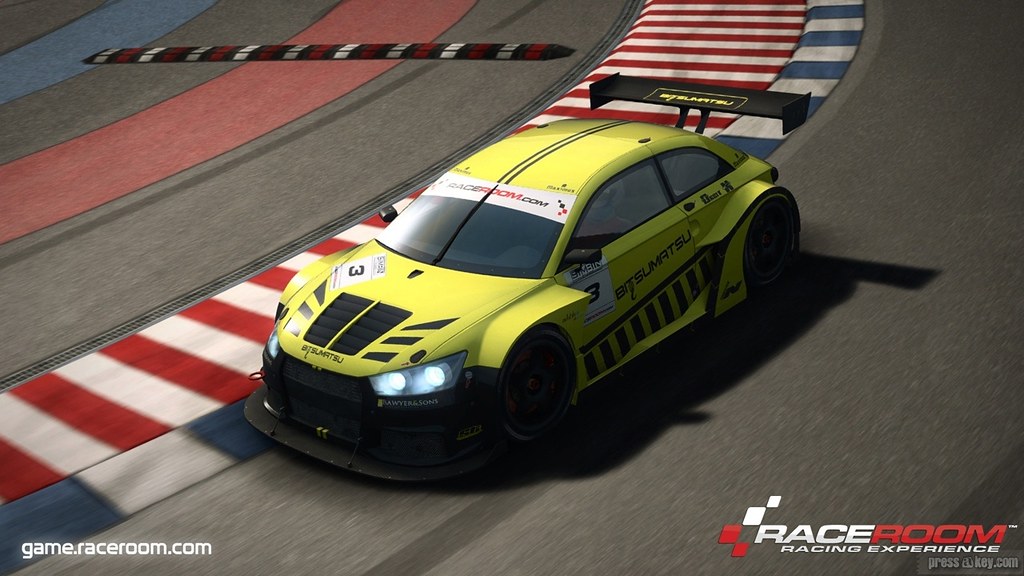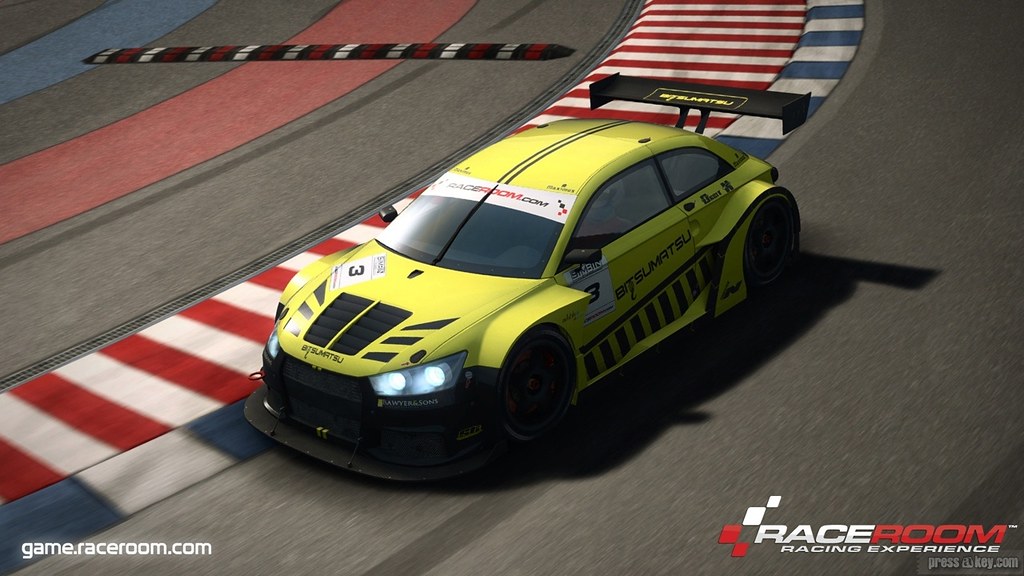 VR Racing Game#12- rFactor 2 
rFactor 2 is another great find and you must play the game at least once in your lifetime. It offers players the ultimate driving experience as they change tires, enjoy real-life track surfaces, learn to control grip, and deal with varying weather. 
The game is completely customizable and you have complete power over your car. It makes use of the most advanced VR vehicle dynamics which makes it a favourite among professional races. In fact, the Gran Turismo Academy actually uses rFactor 2 to train its racers in real life!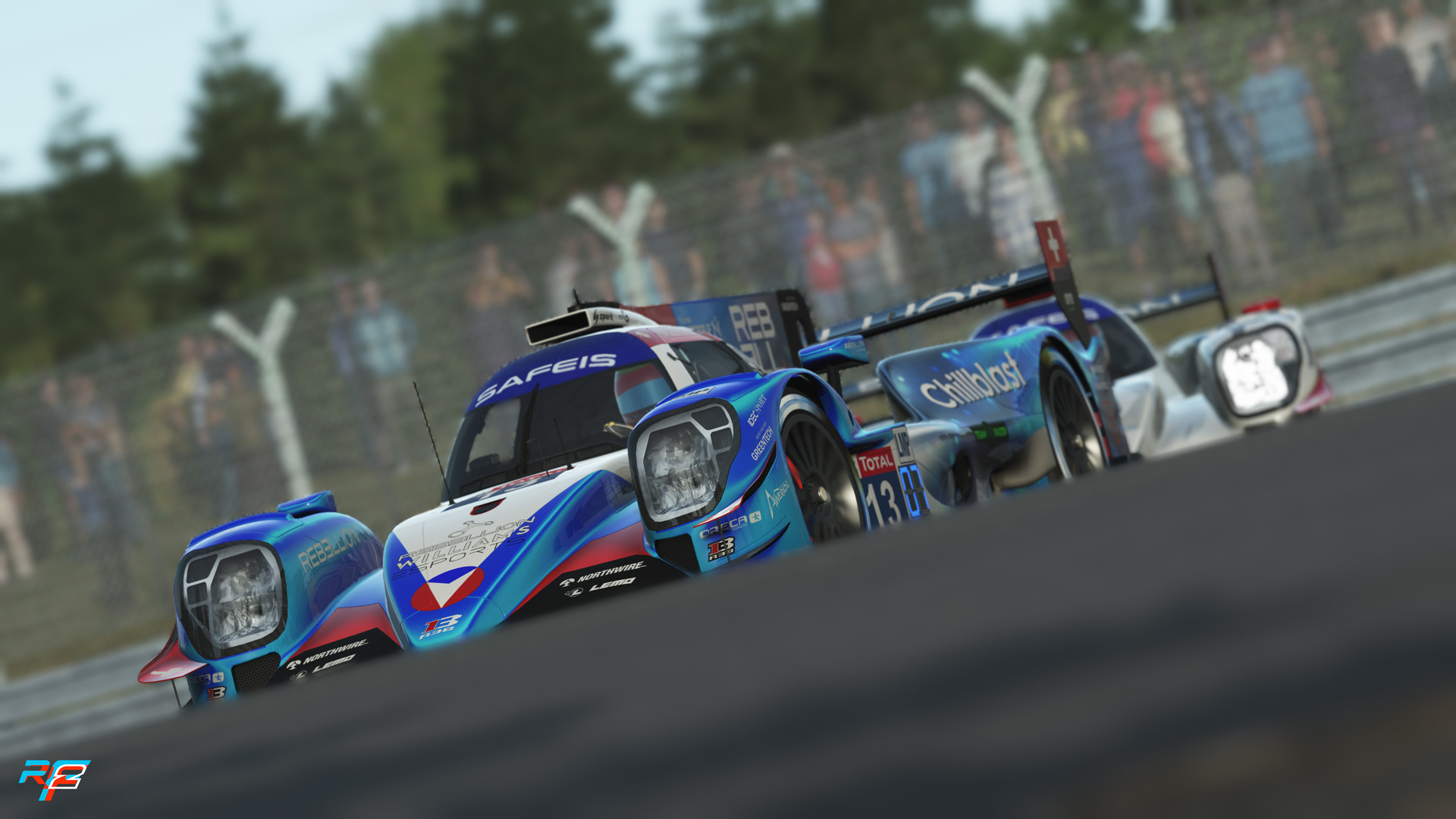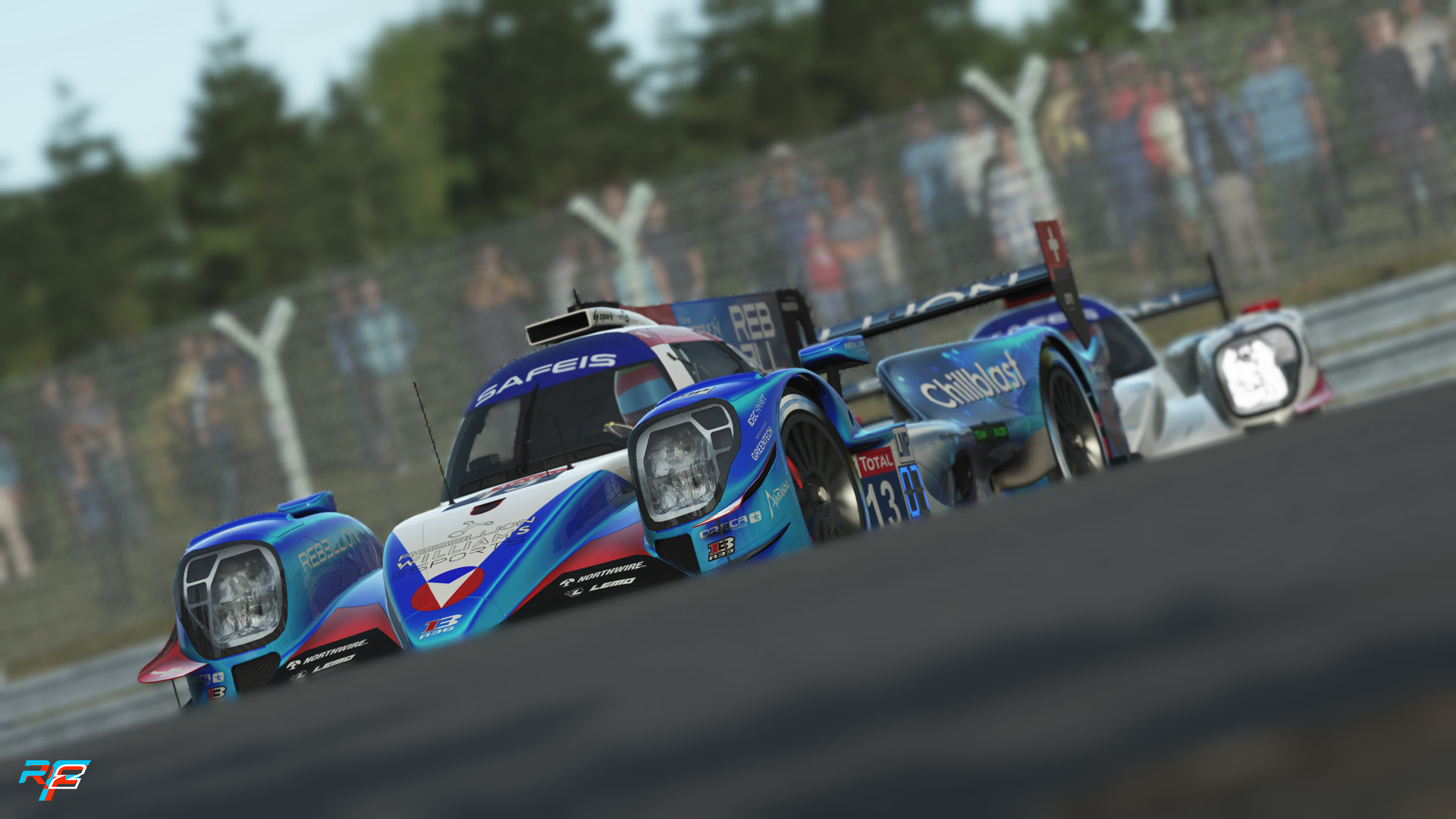 VR Racing Game #13- Trackmania Turbo 
For those of you that love intensive speed, Trackmania Turbo is a great pick in VR racing games. It offers the fastest tracks, all of which are modified to suit VR and prevent motion sickness. 
The speeds are insanely fast and players barely have a second to comprehend things. Thus, mastering the game takes expert racing skills. Players are given the option of choosing between 40 twisted circuits full of loops and bumps. There are two modes, Arcade, and Campaign. Both have their own unique gameplay which makes Trackmania Turbo extremely exciting and thrilling. Additionally, you also have the option of making a friend your co-driver in the Campaign mode's double drive option. You can also race against 16 of your friends at the same time in multiplayer mode! Alternatively, you could just go online and take on racers from all around the world.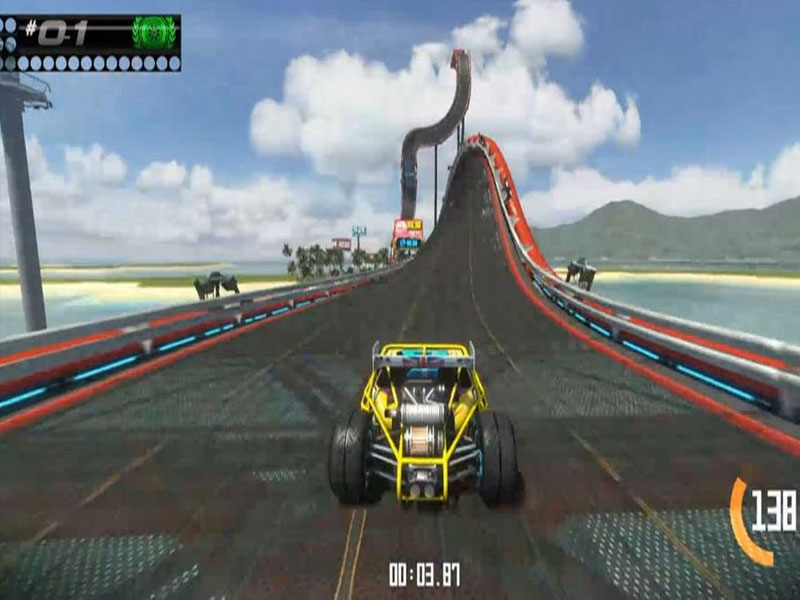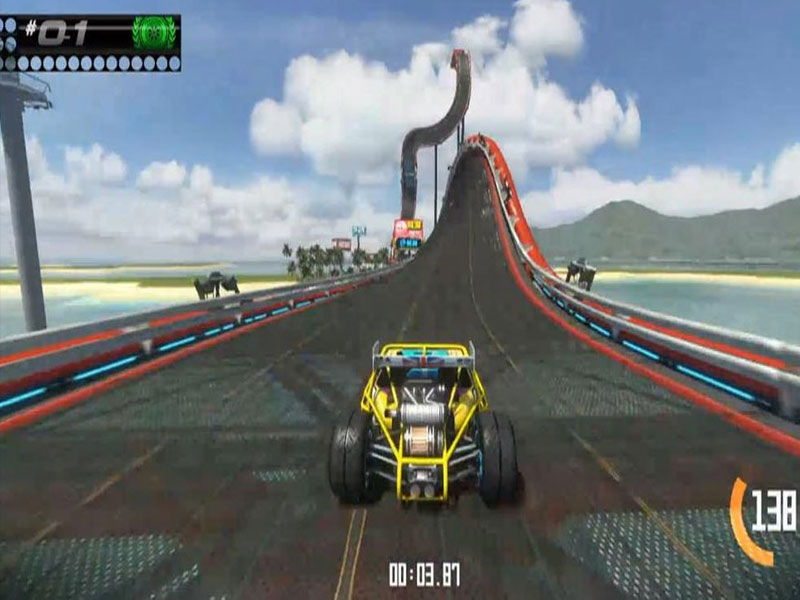 Game #14- Radial G: Racing Revolved 
If you're bored of racing cars, try out Radial G: Racing Revolved to indulge in a world full of racing spaceships. You can also enter the combat mode to make use of weapons to defeat opponents in exciting ways. 
Radial G: Racing Revolved features a futuristic race track full of tunnels, twists, tubes, and jumps. Players can make use of the Single-Mode to race against AI or join their friends in hardcore battles in Multiplayer Mode. To make the game even more fun, you have the option of choosing between 20 feel-good songs.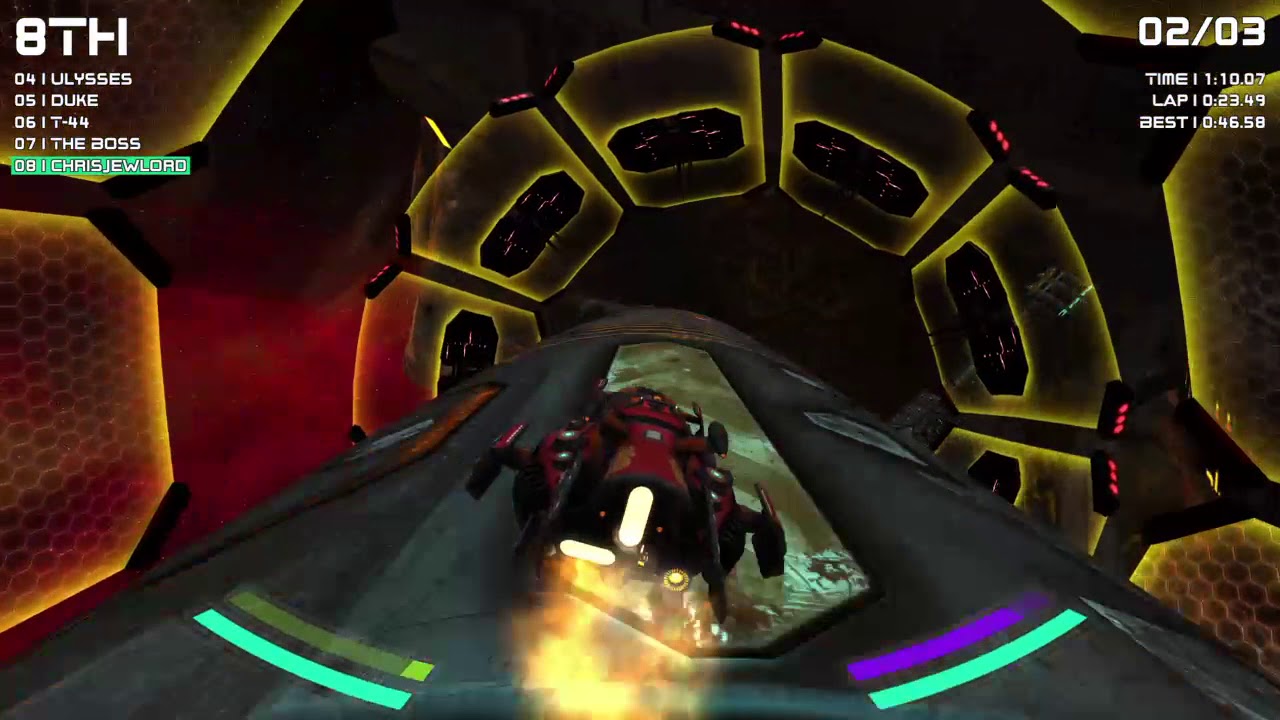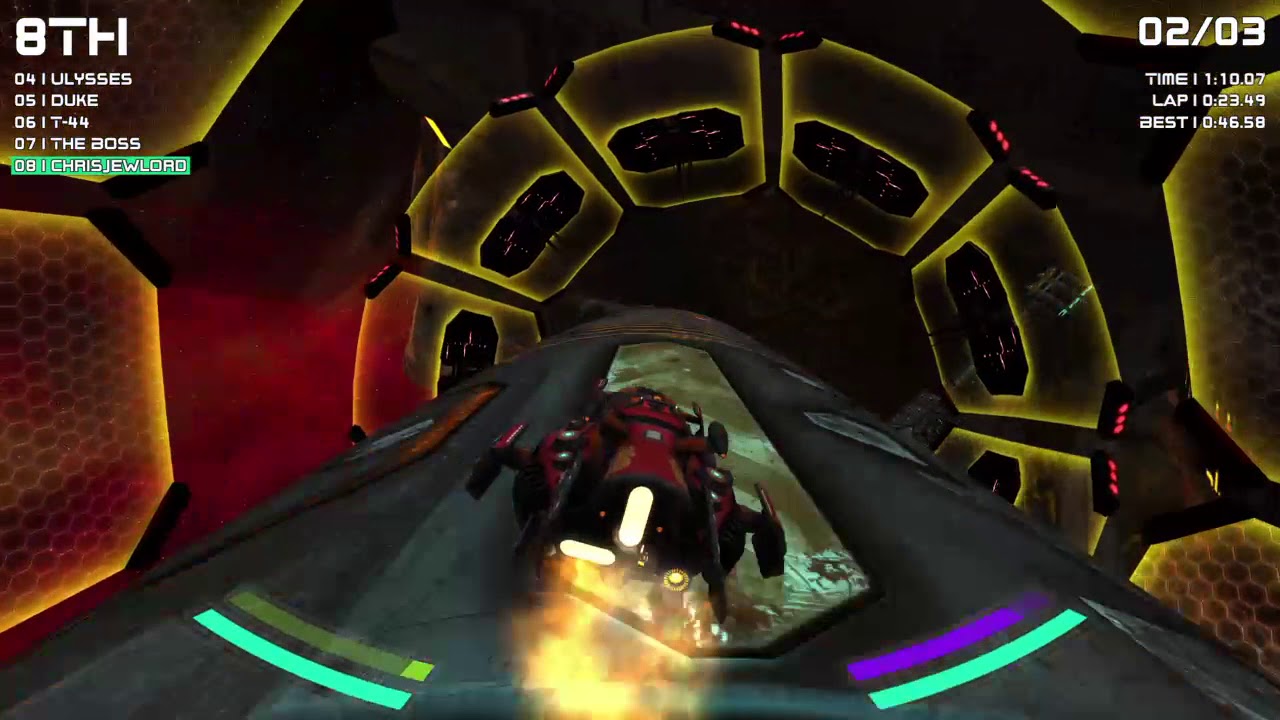 Game #15- Ballistic NG
Ballistic NG is a VR racing game focused on ships. You have the option of choosing between 16 carefully crafted ships. Each ship has its own set of pros and cons and you must choose which one suits you best. Moreover, there are 52 uniquely made circuits. This makes the game exciting and fun as each race is different from its predecessors!
You can also opt for weapons to defeat opponents. The game offers several different kinds that you can choose from. Additionally,  there are lots of unique game modes you can choose from including Race, Time Trial, Survival, Tournament, and Speed Lap. After you've selected one, you can choose your level of difficulty and add in 16 players to compete with. The game is completely customizable and you can change anything and everything to feel comfortable.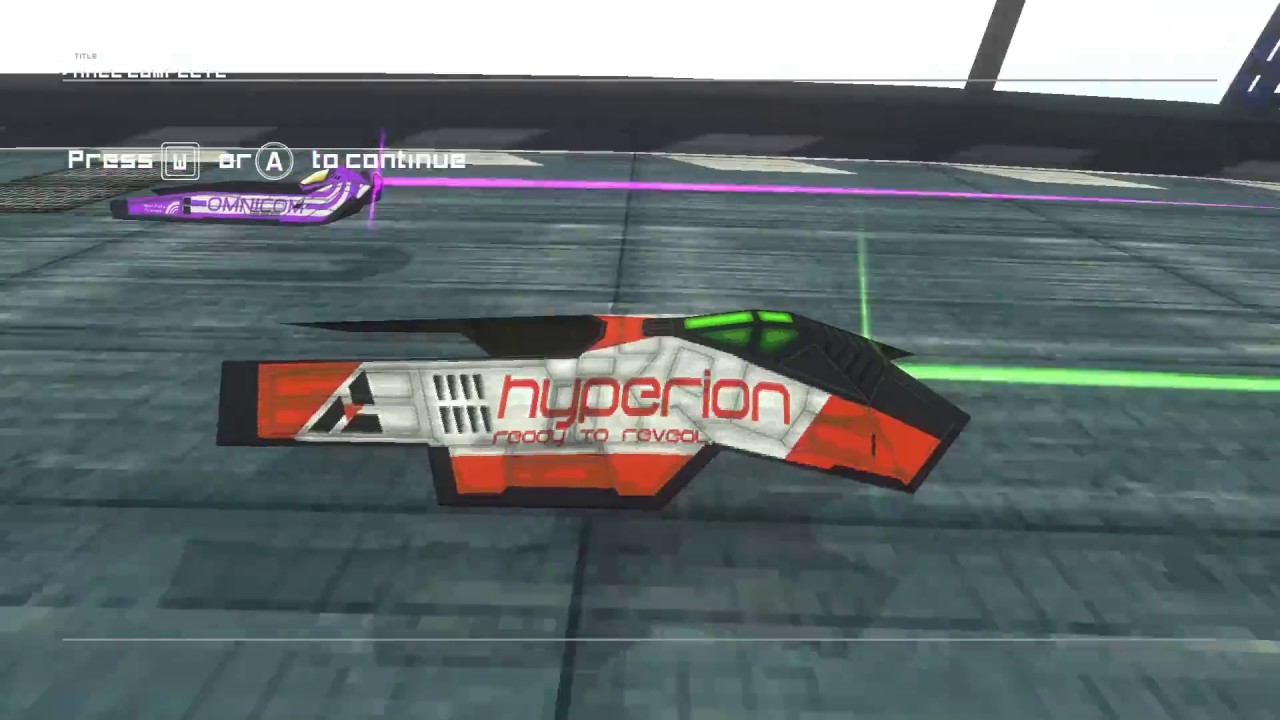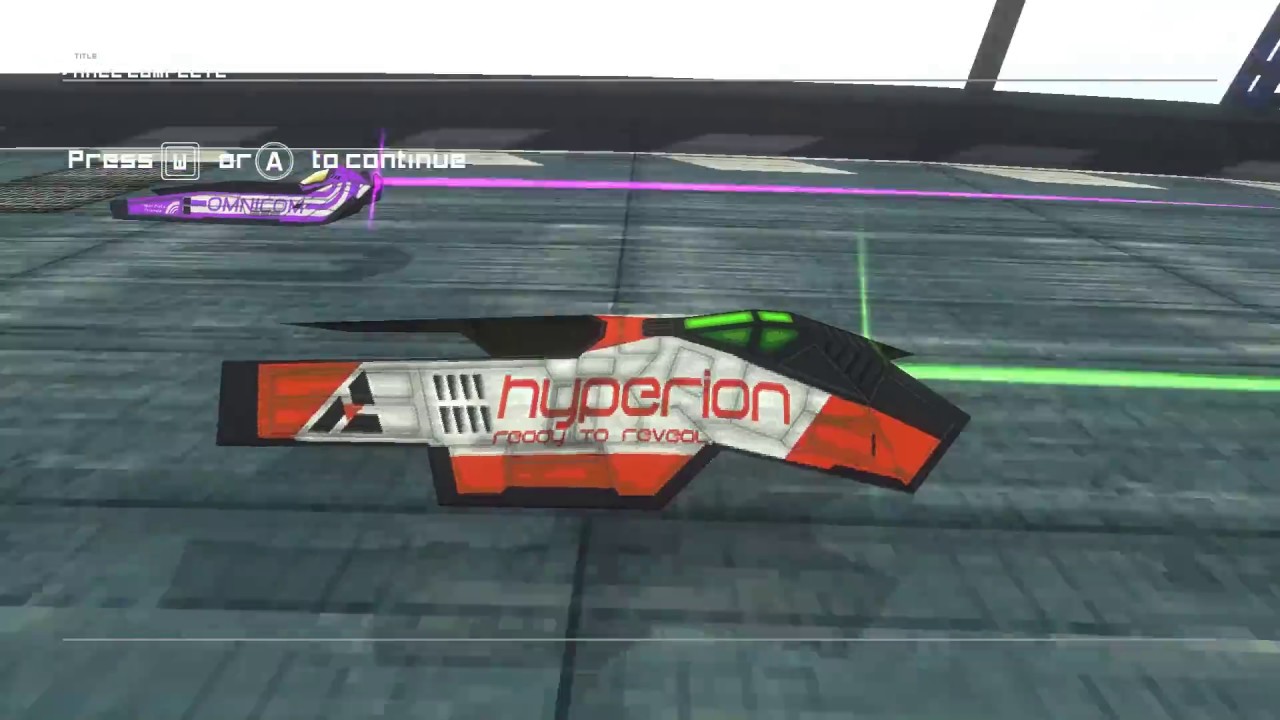 Game #16- Driveclub 
Driveclub is a time-tested VR racing game. Although new games come and go in the market, we find ourselves returning to this adventurous game.
Driveclub offers four game modes, online multiplayer, single-player, drifting, cruise, and time trial. There are several circuits that players can choose from along with 80+ cars. 
When you're tired and exhausted, you can simply enter cruise mode and drive around the coast to relax. Additionally, you can also rewatch your hot laps. The game offers a unique virtual Passenger experience in which players can watch themselves handle great challenges.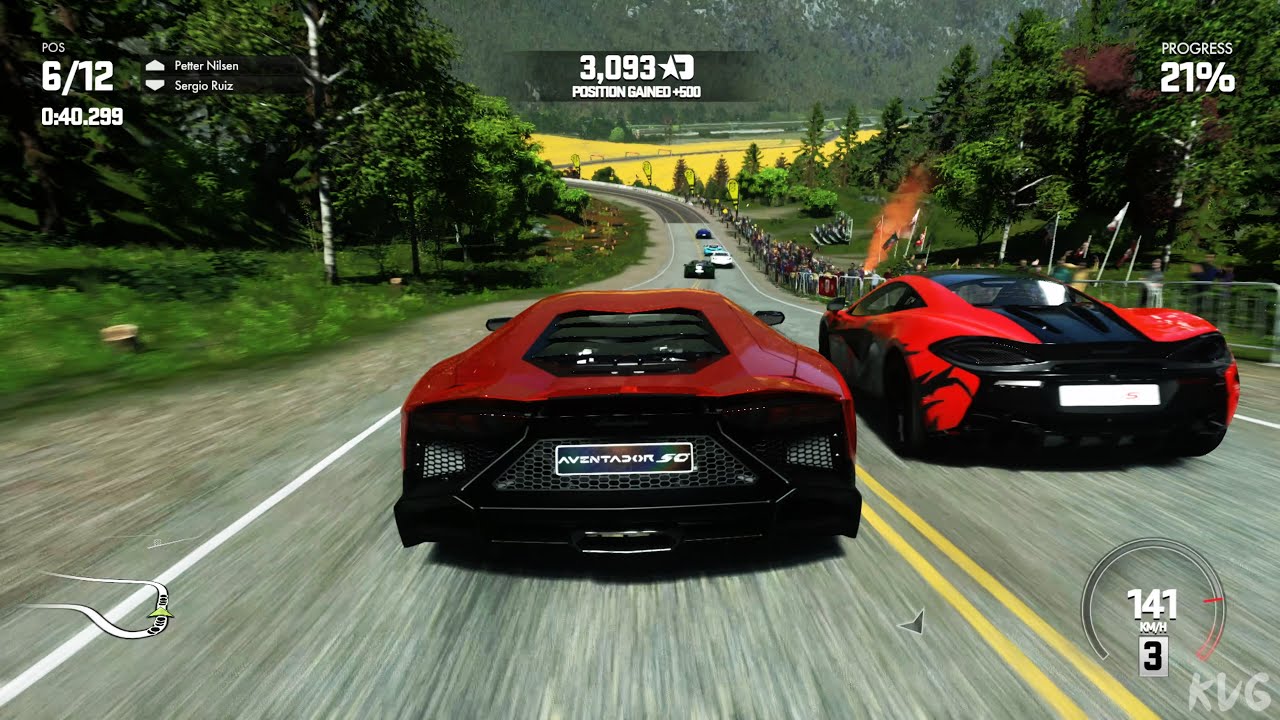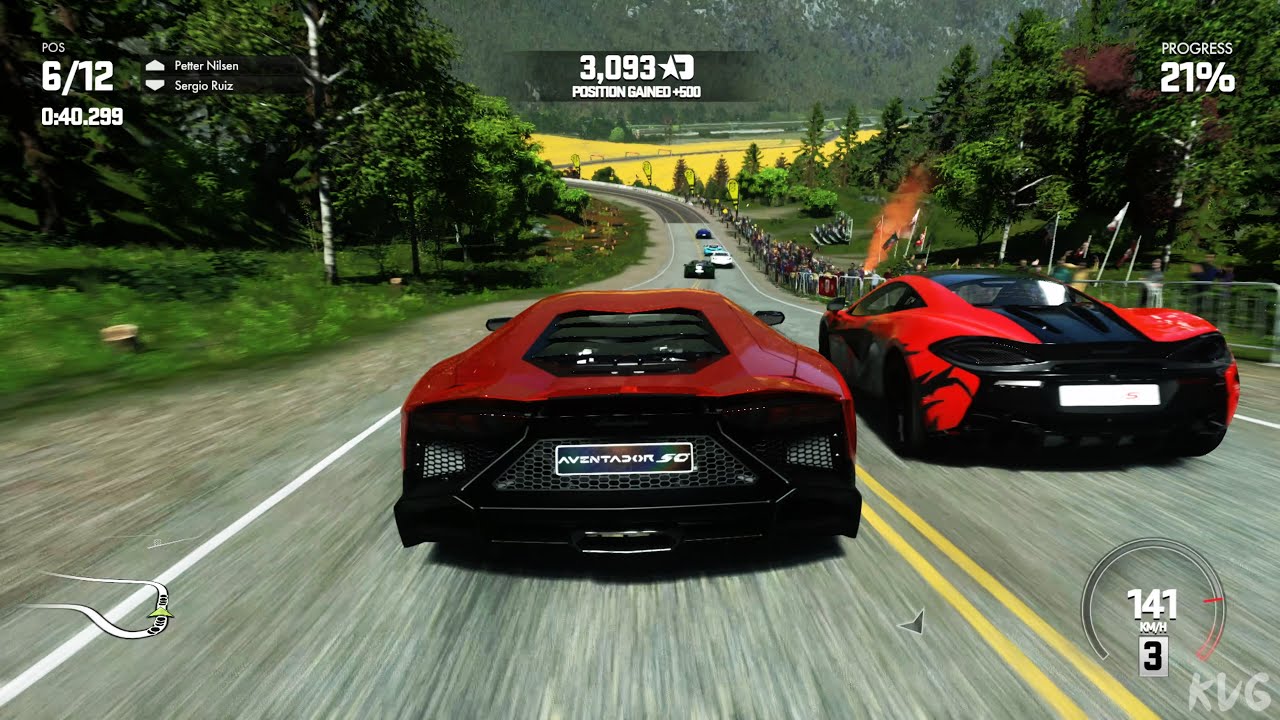 VR Racing Game #17- Richard Burns Rally 
Richard Burns Rally is the OG racing game that has recently become VR compatible. While all the other VR racing games are spectacular, nothing comes to Richard Burns Rally when its comes to mastering speed.
The game begins with a Driving School mode where you are guided by Mr. Richards himself. Once you pass out from here, you are free to enjoy all the other amazing game modes. You can also opt for getting a co-driver in Richard Burns Rally to get a bit more racing guidance. Unlike other games, it doesn't offer championships and clubs. Instead, there is a seasonal rally that takes place in global exotic locations. The best part about this game is its sensational physics engine. Its car delivery feedback is so great that nothing else even comes close!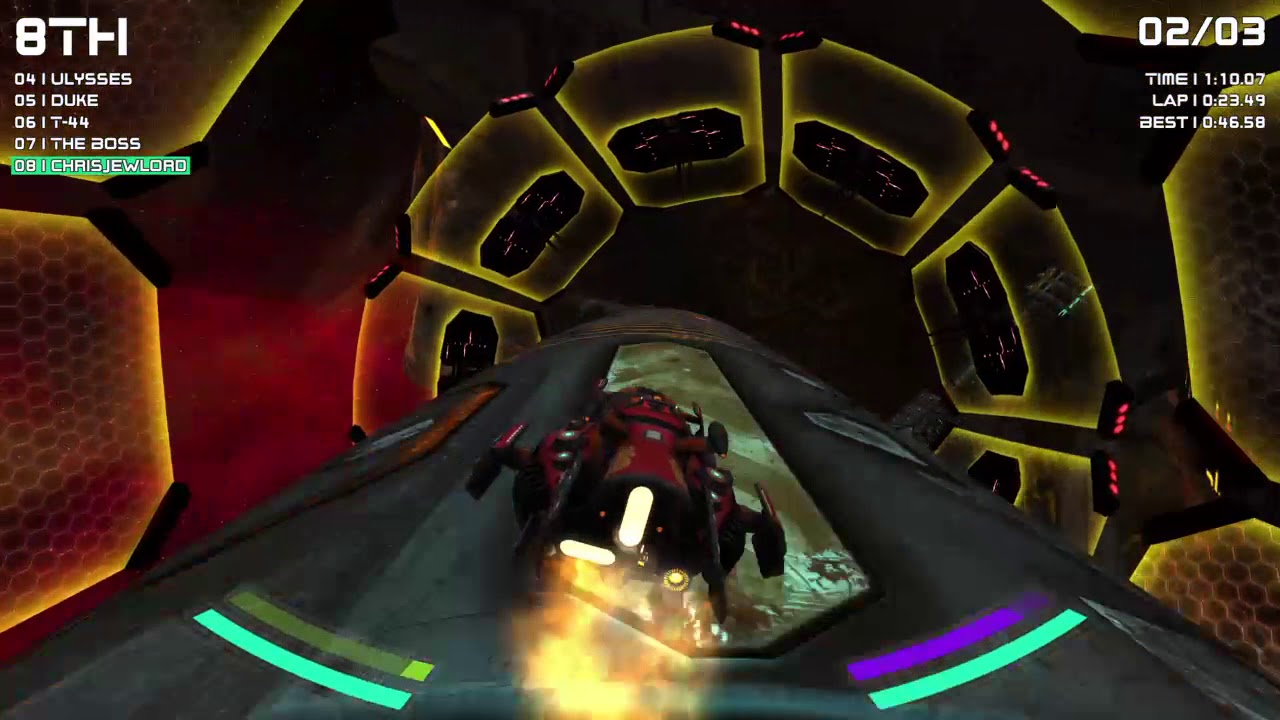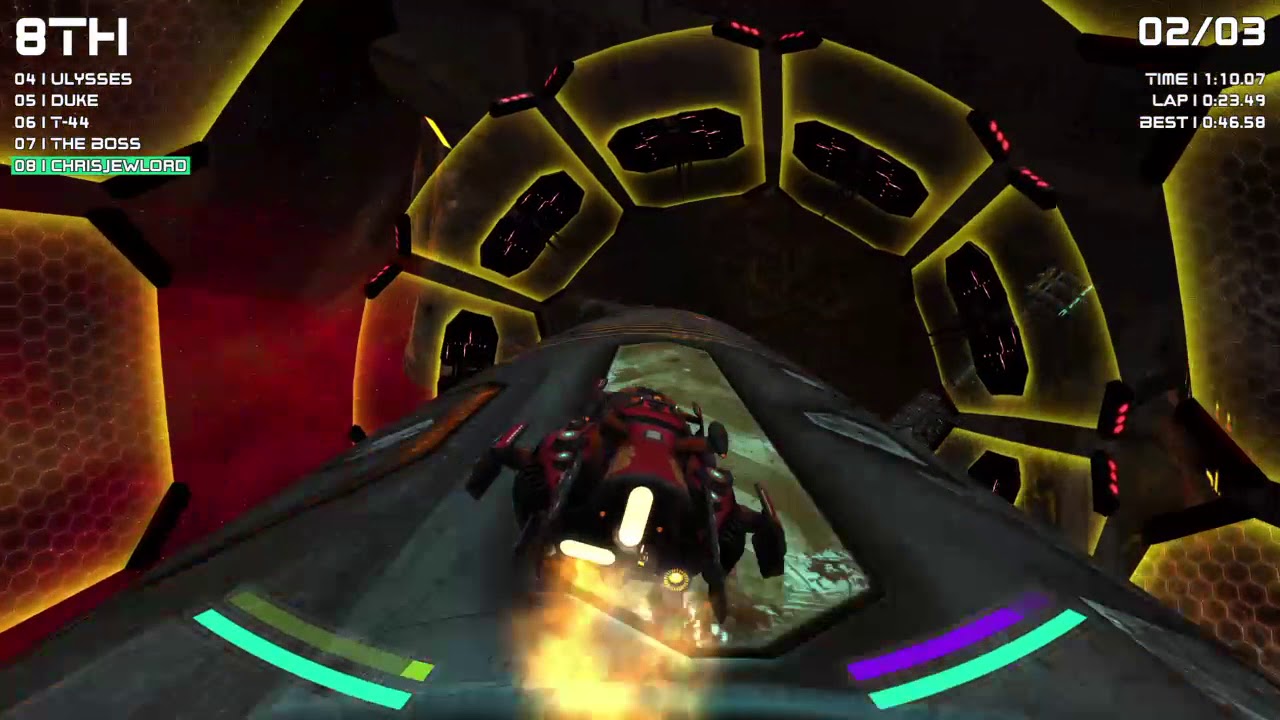 VR Racing Game #18- Z Race 
Z Race focuses on racing spaceships in the future. This VR racing game takes place several years from now and it's a perfect fit for anyone who loves speed. The game offers futuristic racing tracks with an anti-gravity system.
The vehicle control in Z Race is unmatched. In fact, the game is called as the most comfortable VR racing game because of how easy it is to control and move ships. The tracks are also designed in such a way that players can improve their skills without struggling too much. Additionally, the game developers have paid a lot of attention to details. This makes the graphics stand out as they look very realistic. 
Players are required to use their ships to collect speed boosts, avoid obstacles, and gather coins. They can also indulge in z race tournaments held globally or participate in the asynchronous global multiplayer mode.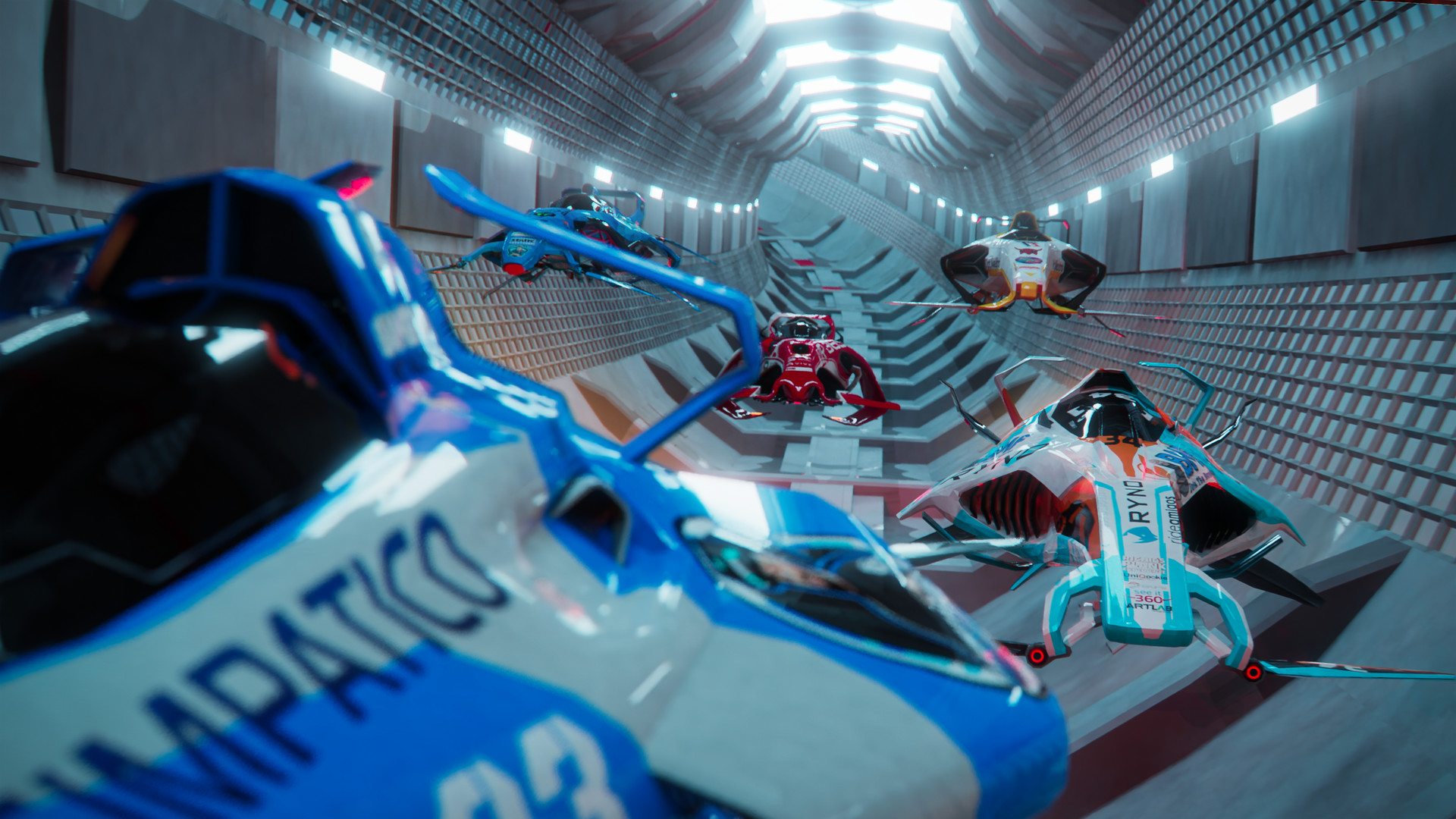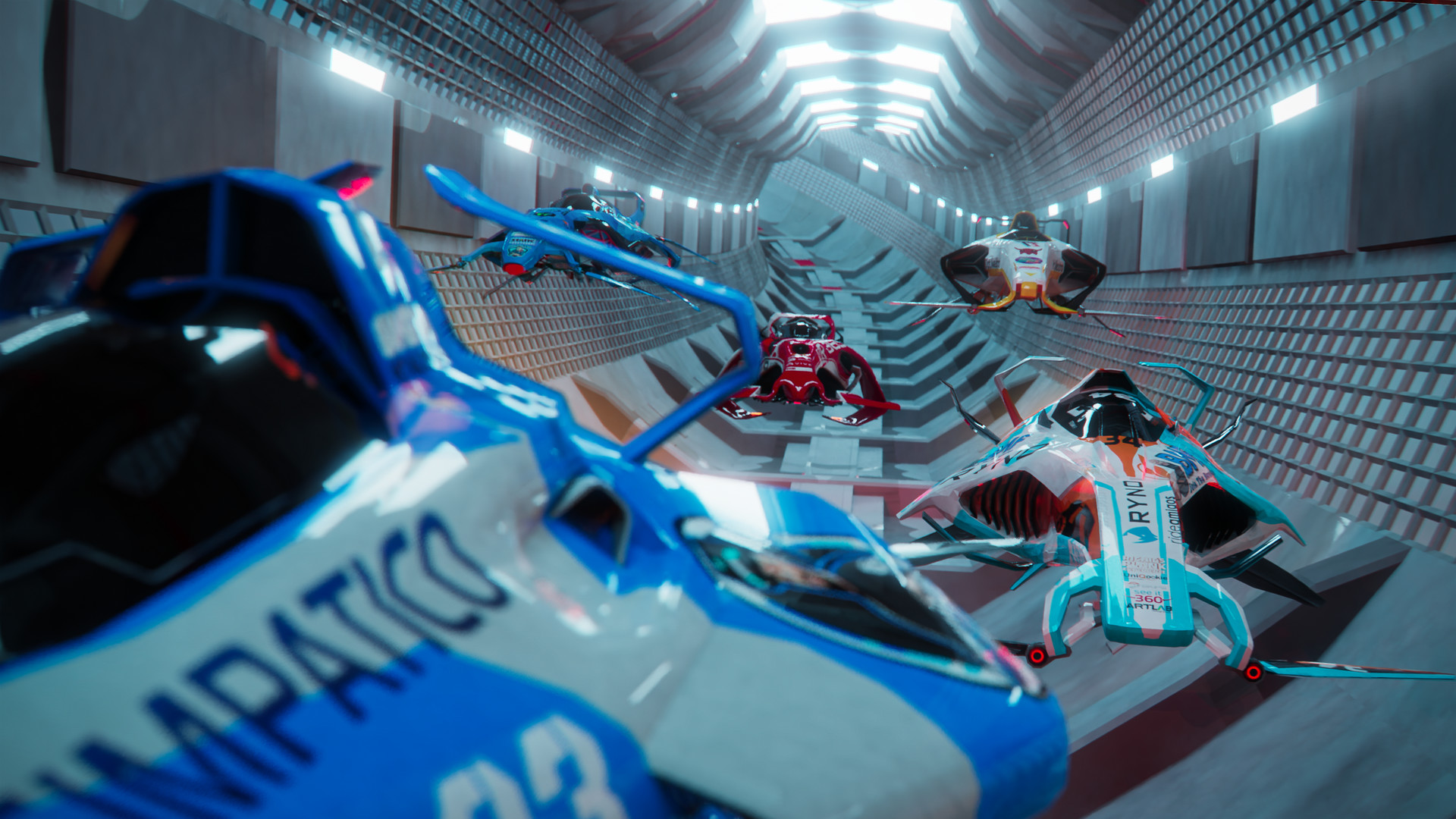 VR Racing Game #19- Rush
Racing doesn't have to be limited to just cars! Games like Rush offer the ultimate adrenaline-inducing experience with wingsuit racing. It allows you to plummet through canyons, weave through mountains and perform stunts in the air. 
Rush offers high-quality immersive graphics with the most vivid and bright backgrounds. You can also choose between several modes, each with its unique set of features. You can enter the stunt mode to earn points for landing styles or race against hundreds of other participants. Also choose to dive between mountains, trees, or in a desert. All in all, Rush is the most exhilarating and thrilling VR racing games in existence.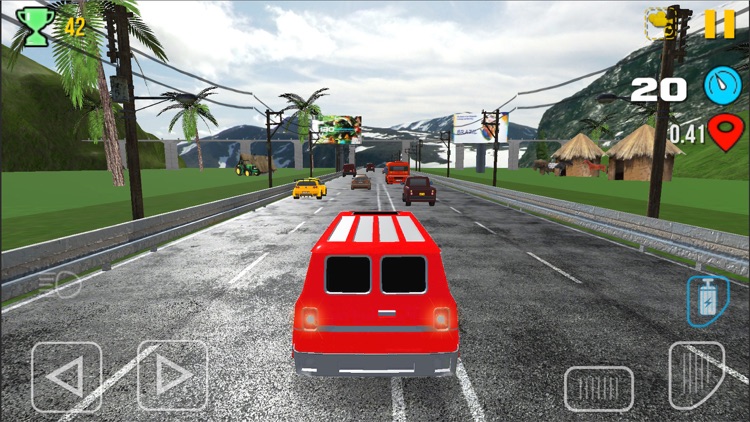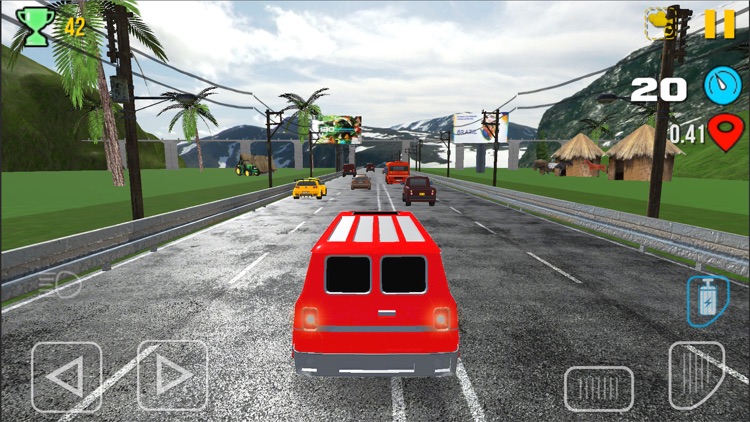 VR Racing Game #20- V Racer Hoverbike 
V Racer Hoverbike is yet another thrilling VR racing game. It is unlike any other game you've played before with its hovering motorbikes loaded with dangerous weapons.
It offers players to choose from a variety of tracks. All tracks feature narrow curves and bends which makes it hard to master the game. You can also join online competitions to race against global players. Alternatively, you can enter the Multiplayer Mode to race against your friends and take them down using lethal weapons. In V Racer Hoverbike, it's not just about winning- it is also about surviving.