With over 3.1 billion IoT devices being used in businesses across the globe, IoT is shaping the way we do business. It has been projected that the number of IoT devices in use can exceed 75 billion by 2025 for data generation and analysis.
"The Internet of Things is not a concept; it is a network, the true technology-enabled Network of all networks." – Edewede Oriwoh
IoT can be used in businesses from varying sectors and can be used to generate insights for business owners. It is a tool that can offer systematic solutions to your business and help it progress even further.
1. Understanding Data Sources
IoT data collection can be quite challenging for businesses. There are many different kinds of IoT devices which are used in businesses across the world including sensors, tablets, GPS systems, commercial wearables and more.
IoT can help businesses collect data from a wide variety of sources, but it is up to the business owner to put the data to good use. With an abundance of IoT devices available in our hands, they can help connect our businesses across multiple networks using data. IoT can leverage already established tools like social networks, traditional media and web data to offer insights on data that we collect.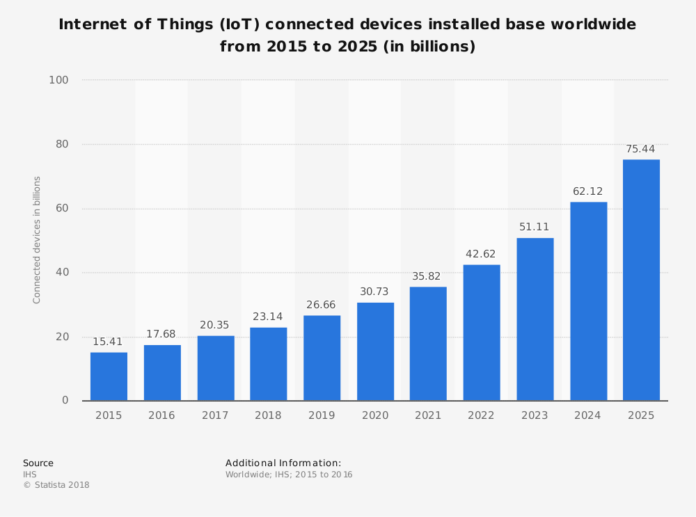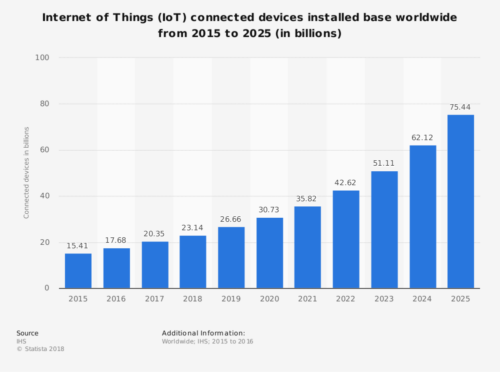 2. Data Analysis
In any business setting, thousands of IoT devices may be collecting data at the same time. While that sounds impressive and frightening at the same time, raw data does not offer much value from a business perspective. Over 500 business owners were asked about the challenges that they face when working with IoT, to which over 30% of the respondents said it is difficult to take advantage of all of the collected data.
Data analysis can be very tricky and sensitive. Collecting too much data or collecting data too frequently can make analysis highly challenging. IoT seeks to keep things simple, and businesses need to collect just the right amount of data to achieve organizational goals. IoT on its own does not generate new insights for businesses, and it requires data to be thoroughly and properly analyzed. Blending data from multiple sources, installing the right hardware and using the right IoT applications is what can improve data analysis for businesses.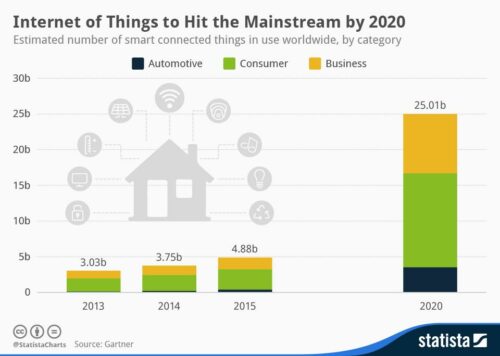 3. Identify New Revenue Streams
IoT data can not only help a business identify new revenue streams but also find opportunities to save costs. To fully leverage the technology and build your business around it, you need to understand the capabilities of IoT. IoT data can help you maximize the efficiency of your organization and reveal how you can improve your capital management. Using the insights, IoT has to offer; you can employ them into your business and build a strong framework around it. If you are not sure what needs to be done, it is always a good idea to get in touch with IoT development company. They can properly guide you in setting up the whole IoT system.
Using IoT along with predictive analytics, businesses can manage its assets better and achieve better supply-chain management and generate more revenue. IoT can make organizations much more efficient at managing already existing assets and getting the most out of them.
4. Hiring the Right IoT Professionals
IoT is a fairly new concept and requires professionals who are capable of handling the technology. With spending on technology expected to exceed $250 billion by 2020 according to the Boston Consulting group, it will account for 10% money of all analytics investments to go into IoT apps for driving insights.
According to Forbes Insights, executives believe that managing data and resources are becoming as difficult as finding the right talent has proven to be challenging. If you are looking for talent that can leverage your IoT infrastructure in your business, you need to find professionals who are capable of writing algorithms, have a strong grasp of data and can easily communicate their findings to other branches of your organization.
5. Use IoT to Forecast Business Outcomes
If you can properly analyze your IoT data, you can leverage it to forecast the outcomes of your business. IoT can help you understand how your business operates and helps you realize your goals. Access to the right amount of data can identify if you should be expecting short-term or long-term revenue.
While it can be quite difficult managing the abundance of data offered by the technology, but if you can figure out what your goals should be using the insights from the data you can plan your business forward very effectively.