Pokemon Legends: Arceus came out just a few days ago and Pokemon fans can't help but fall in love with the game. The graphics are spectacular, the plot is exciting and the gameplay is terrific. It follows the same core gameplay as all other games in the Pokemon franchise. However, the difficulty level has been drastically increased in this game. It takes place in the Hisui region which has close to zero gyms and extremely few Pokemon trainers. Fortunately, we've collected a few tips and tricks that'll make it easy for you to capture and train Pokemons. Refer to our guide on 10 Pokemon Legends: Arceus tips to know before you start and get to know some exclusive hacks for acing the game. 
All Pokemon Legends: Arceus Requests and how to Complete them
Pokemon Legends Tip #1- Make use of all the Pokemon in your party but choose your top slot Pokemon wisely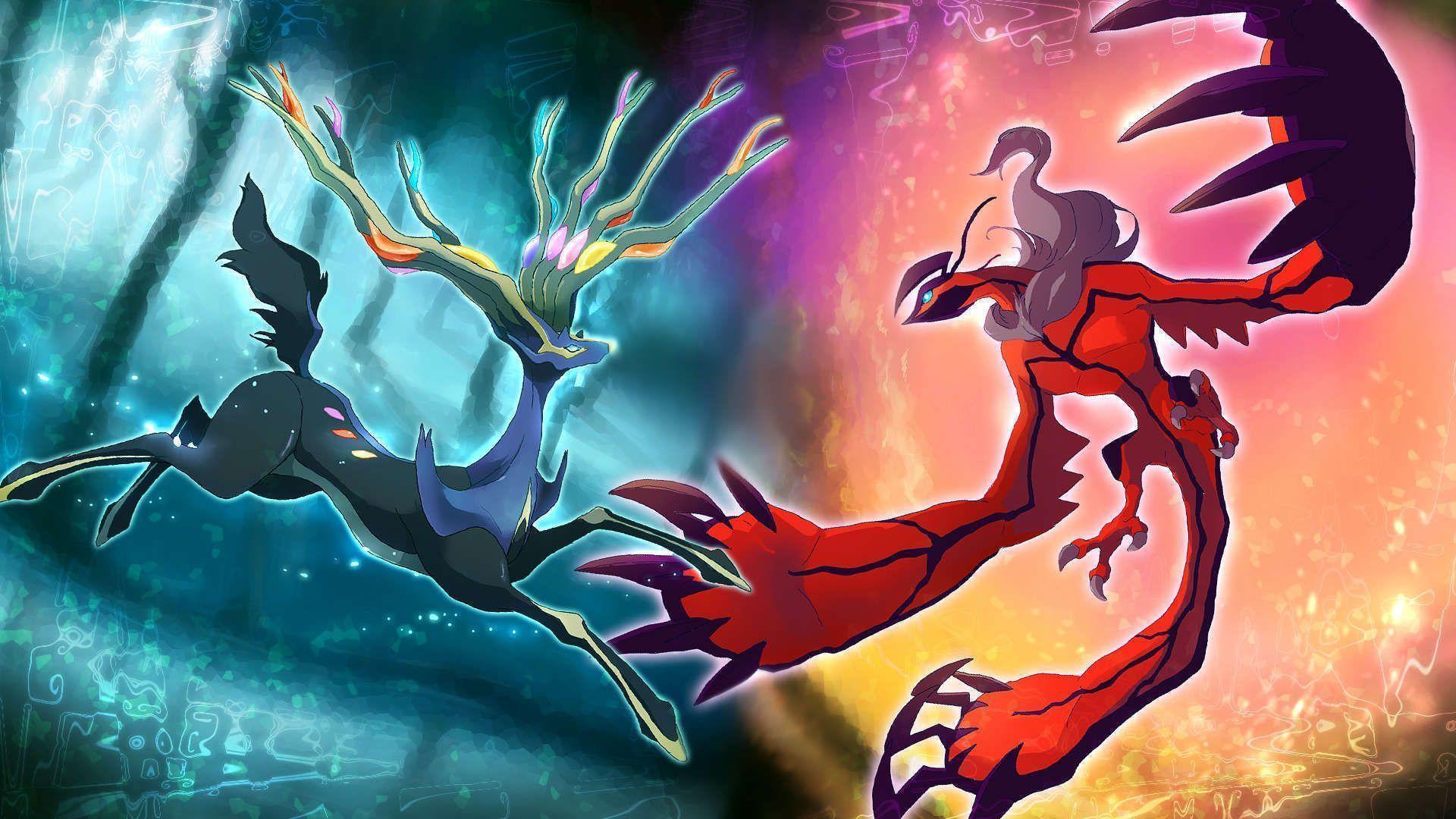 Use your Pokemon in the world as much as you want. You can use them to collect resources for you by launching them at rocks, crystals, trees, or any other element. You can even use multiple Pokemons for a single task for maximum results. However, there's one Pokemon that needs extra attention and that is the one in your head slot. 
In Pokemon Legends: Arceus, if you initiate a battle against a wild Pokemon, your lead slot Pokemon will be the first one that's released. This shouldn't be a problem as long as you don't use a lower-level Pokemon to complete your Pokedex. The lead slot Pokemon is perhaps the most crucial one so make sure you pick the right one. It can be the difference between winning a battle or losing one. 
Pokemon Legends Tip #2- Modified Evolving and Learning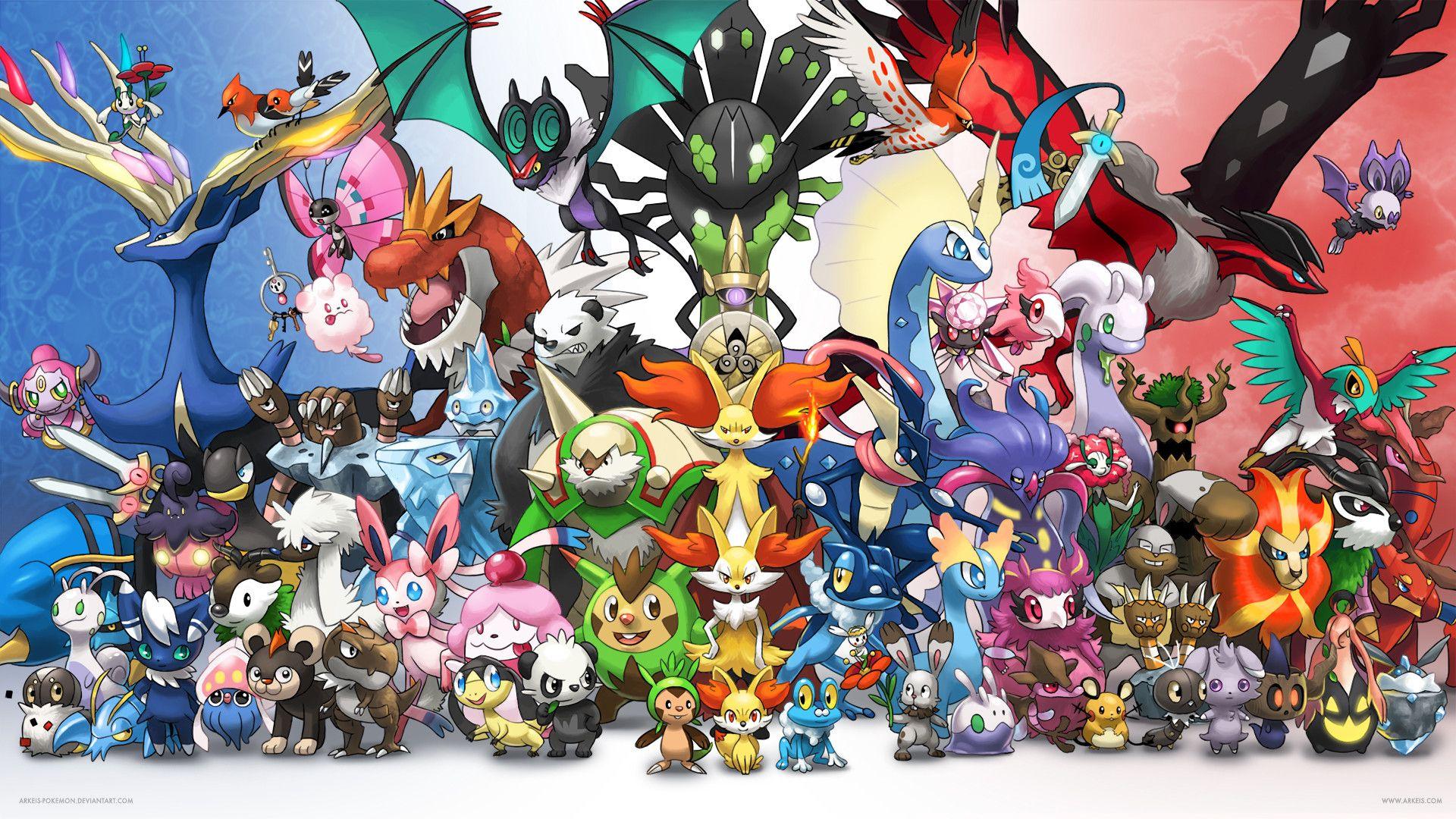 For those of you that have played the previous Pokemon games, you will notice a huge difference when it comes to evolving and learning new tricks. The first difference is that Pokemons don't automatically evolve in Pokemon Legends: Arceus. In the previous titles, the Pokemons would evolve as soon as they reach a certain level or fulfill a specific prerequisite. In this new game, things have changed and this no longer happens. Your crew will inform you about the Pokemons that are ready to mature and evolve. Then, the shots are yours to call and you can decide when they evolve. To evolve a Pokemon, go to your party menu and select the desired Pokemon. Next, hit the X option and you'll have a mature Pokemon. 
Pokémon GO Solstice Event 2021 is Live With Region-Exclusive Pokémon
Making your Pokemon learn new tricks follows the same pattern. New moves will unlock when your Pokemon reaches a certain level. However, you won't have to immediately decide the moves that it should remember and the ones it should forget. Instead, the new moves are stored in a 'move' library. To access it, go to your desired Pokemon and open the menu by pressing. Next, click on 'Change Moves'. This option will open a pop-up containing the entire move list for your Pokemon. You can choose the ones you want to remember and switch them out as you please. This is great because now, you can create a diverse Pokemon party in which each one's moves complement the others. 
Pokemon Legends Tip #3- Expand your Recipe Collection by purchasing more from Craftworks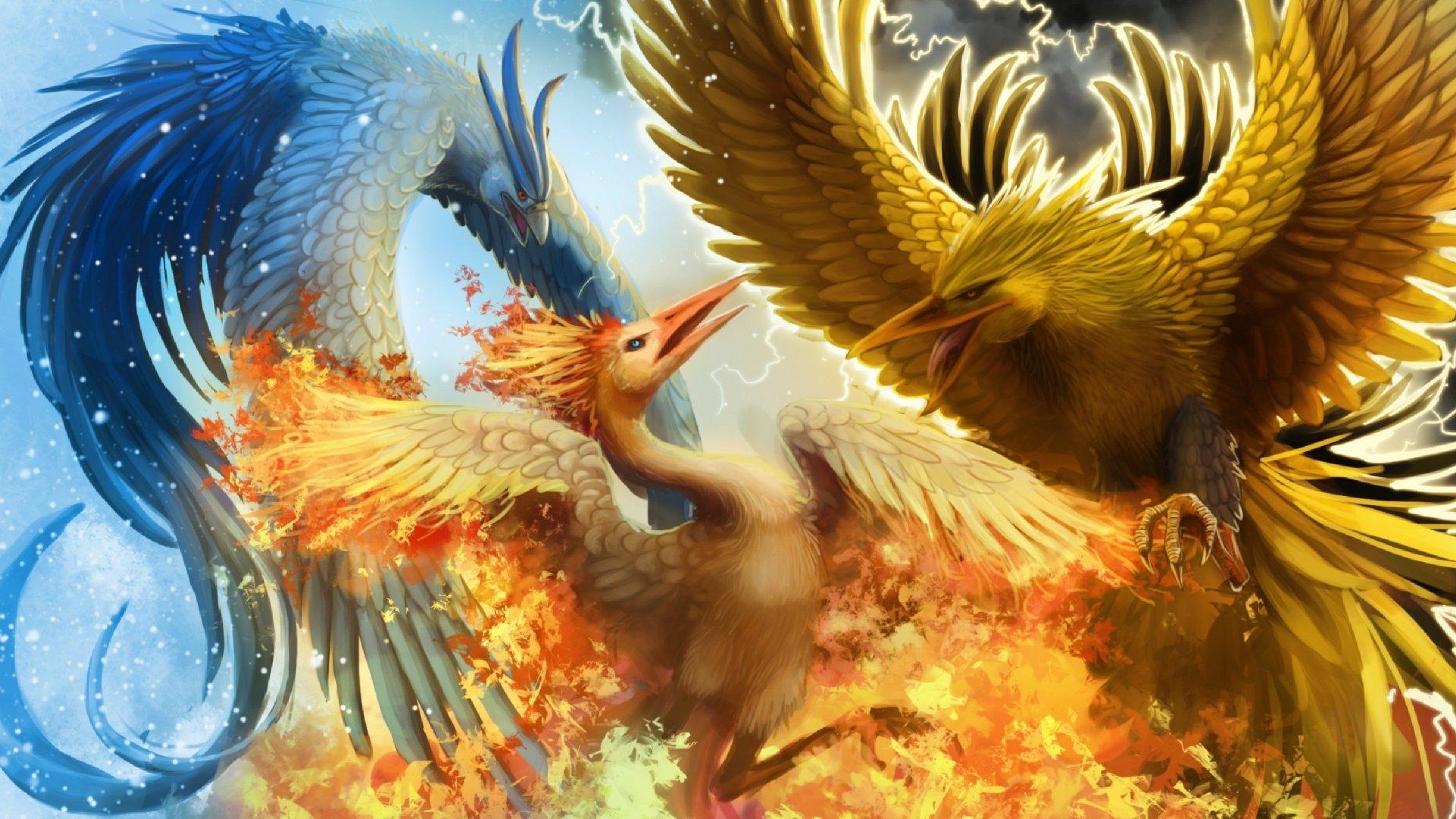 Ranking up in the Survey Corps will give you access to new recipes. However, you can also purchase a few through the Craftworks shop located in Jubilife village. Although you can create most of your recipes on the go, buying a few which are on sale is a great hack. Two fantastic recipes to buy are the Max Revive and Star Pieces. Both are on sale and both do wonders to make your Pokemons undefeated.
Pokemon Legends Tip #4- There's no such thing as Fast Travel
Fast traveling is something we were all expecting in Pokemon Legends. However, this dream has not come true as of yet. You can fast travel in an area but not among different areas.
You can fast travel to all the points in an area that you've visited. This includes base camps and other interesting points. Unfortunately, you can't fast travel from one area to another. For example, if you wanted to travel between the Obsidian Fieldlands and the Crimson Mirelands, you will have to take a long way. This means you will travel between the areas through Jubilife Village. You can zoom in and out of the map to see different areas but you can't fast travel between them.
Tip #5- Use your Money Wisely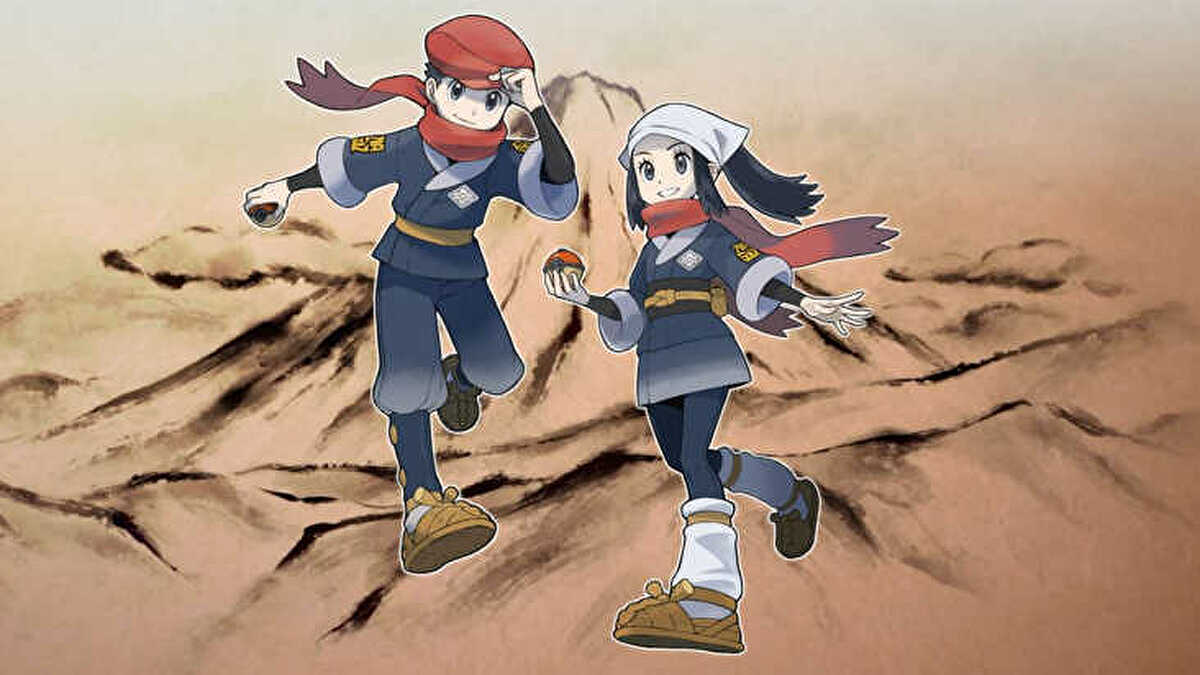 Unlike the previous games, you won't have to steal money from children when you defeat trainers. Instead, you'll get a few bucks each time you defeat and capture monsters. Thus, catch as many monsters as you can to fill up your purse with tonnes of money.
While buying new chic clothes may sound tempting, we strongly advise against it. Save your money up and use it for better things. For example, you can go to a vendor in Jubilife Village to purchase a bigger bag. The bag's price is hefty but it allows you to travel back home constantly. You can focus on staying in the field for longer and collecting more things in your bigger bag. Additionally, spend your money on buying charms as they're a great way of surviving tough battles in Pokemon Legends: Arceus. You can get them from a man hiding in the back of the village. He sells various charms, each with its own protective function. One particularly great one is the charm that allows you to survive getting hit by wild Pokemons. Another great one protects you from losing your supplies while fighting monsters. 
Pokemon Legends Tip #6- Alpha Pokemons Are Your Bestfriends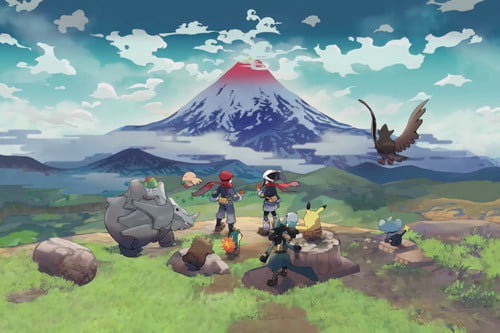 Alpha Pokemons are quite literally the hardest Pokemon to catch. However, they're the best ones to have at your party. They're more powerful than your ordinary Pokemons and you can find them all over Hisui. Once you catch and train one, they transform your party into a magnificent one. This is because they have better stats and unique abilities. 
It's possible to capture them without a battle. You'll need a strong Pokemon and some good-quality Pokeballs. The trick to catching an Alpha Pokemon without a fight is hiding from them. Basically, you shouldn't come in their line of vision and use tall grass for cover. Additionally, you must not make them aware of your presence by interacting with your environment. The main idea is to catch them by surprise and hit them with a Pokeball. 
Pokemon Legends Tip #7- Complete Side Quests 
Completing Side Quests may seem like a waste of time to you but it really isn't! The more side quests you complete the better prepared you are for taking on future challenges. Side quests increase your Pokemons level and make them more powerful. Thus, they are better prepared for taking on wild monsters. Additionally, side quests will keep your resources flowing. Thus, pausing your main mission to gather resources will not be a problem.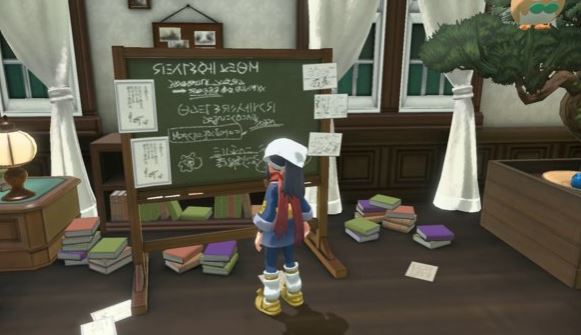 Most side quests are easy to finish. They require gathering berries, resources and completing Pokedex entries. Hence, a lot of the time, you complete side quests without knowing about it. So make sure you keep checking the menu and harness the rewards from these side quests. 
Tip #8- Gather as many Berries as you can for battles
Berries were perhaps the most useless items in Pokemon games. However, the opposite is true in Pokemon Legends: Arceus. These single-use consumable items have a plethora of benefits. They help in healing and increasing health stats in battles. Moreover, they make capturing Pokemons a lot easier. Berries are great for distracting Pokemons. This in turn helps you in sneaking upon them with a Pokeball and capturing them.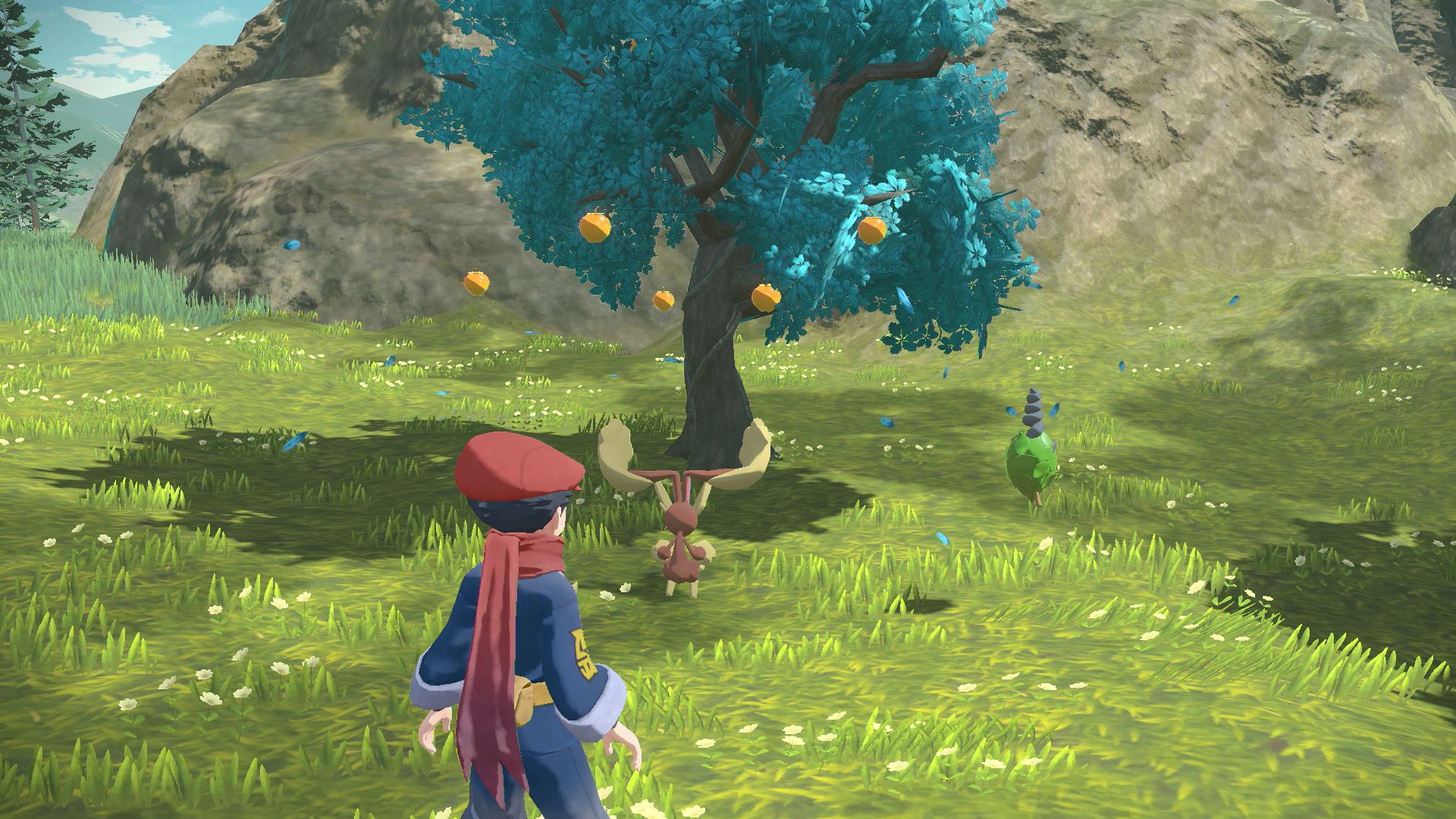 Berries are also used for calming down aggressive Pokemons in Pokemon Legends. Sometimes, this is the only possible way to capture wild Pokemons that are hell-bent on killing you. Hence, make sure you're all stocked up on berries all the time. Don't use them for healing as there are several other healing items and potions that work better. Instead, save them up for battles. 
Pokemon Legends Tip #9- Earn XP in various ways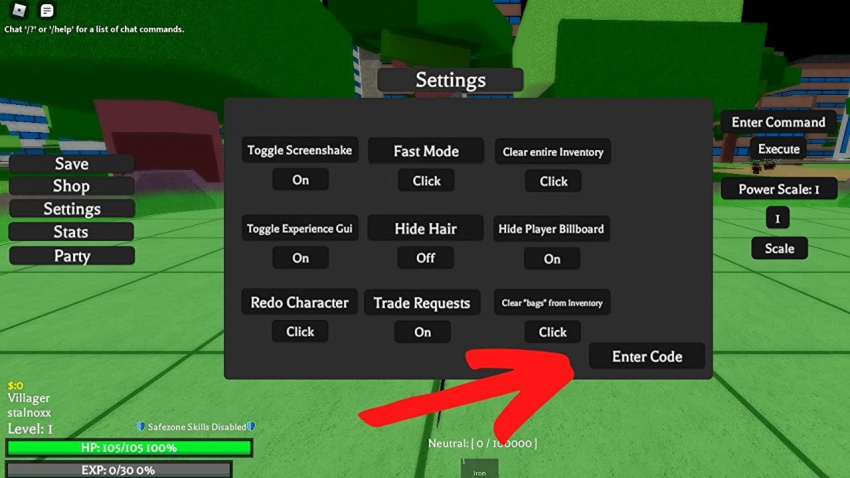 XP works a little differently in Pokemon Legends: Arceus than it did in previous games. Every time you fight and capture a wild Pokemon, all the Pokemon in your party will benefit from it. All their XP's will increase. Although this is greatly beneficial, it makes earning XP in trainer battles harder. This is because you must take down the whole opposing party before your Pokemons get an XP boost. 
Breaking rocks and shaking trees rewards XP only to individual Pokemons. However, the Exp. Candy Items earned by a Pokemon can be used to boost the XP of another one. You can get them by interacting with the World and fighting Pokemon. They come in three different sizes S, M, and L. Feed them to any of the Pokemon in your party to increase their levels. 
Pokemon Legends Tip #10- Boost Your Pokemon Using Grits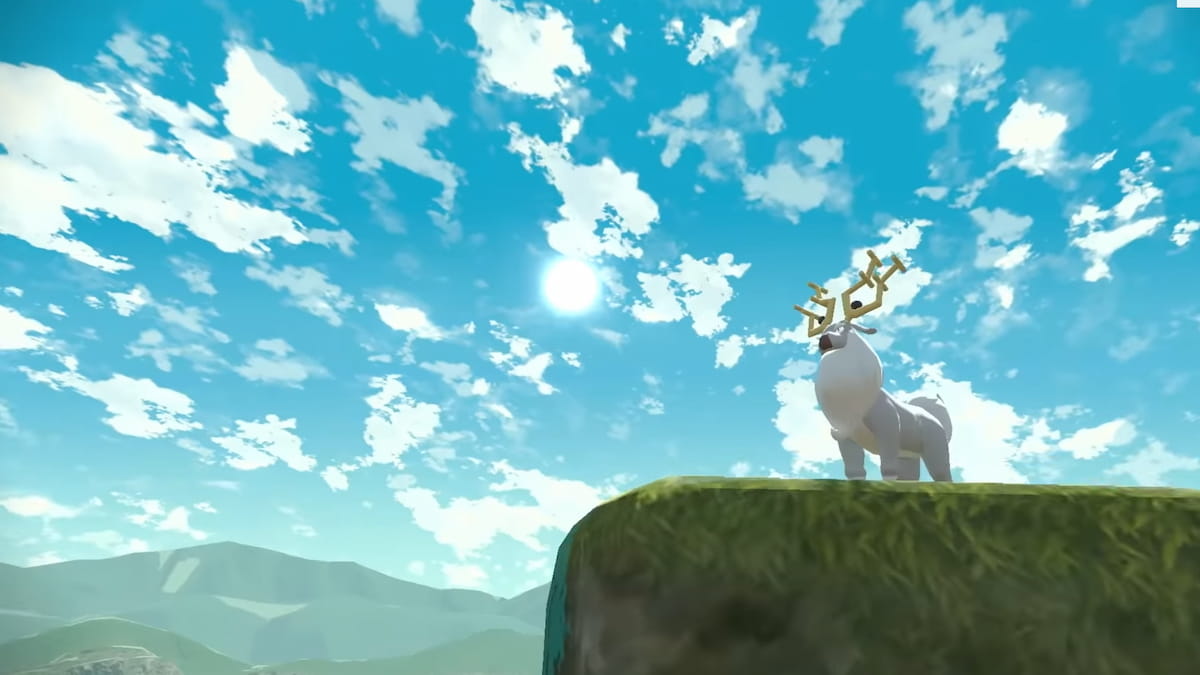 Feeding 'mysterious gravel' to a Pokemon may seem really shady. However, these grits are actually extremely useful. They come in different forms and each form offers stat boosts that increase your Pokemon's effort. This includes boosts in Attack, HP, Sp. Atk, Defense, Speed, and Sp. Def. The levels go up from 0 to 10! Thus, your Pokemon becomes more powerful and it wins battles easily. So make sure to boost as many Pokemons as you can using grits. 
The different types of Grits and their boosts are mentioned down below.
Grit Dust- effort levels are boosted to 1,2 and 3. 

Grit Gravel- effort levels are boosted to 4,5 and 6. 

Grit Pebble- effort levels are boosted to 7,8 and 9.

Grit Rock- effort levels are boosted to 10.