Freelancers are the internet's knights in shining armor. For anything and everything, there is a queue of freelancers lining up with solutions and services. With the many benefits, the practice of hiring freelancers is booming up all over the world.

One of the fields that have most benefited from the freelancing way of working is the writing scene. Today, with every website featuring their own blogs, there is no shortage of work to offer and receive. At the same time, this abundance can make things a little tricky.

With hundreds of freelancers using the same sources on the internet, the content and writing patterns are bound to have a few things in common. So it is up to both the freelancers and the hiring teams to ensure that any content posted on their websites are free of plagiarism.

Here are some of the top tools available to make sure that content for your article is not plagiarised.
1. Copyscape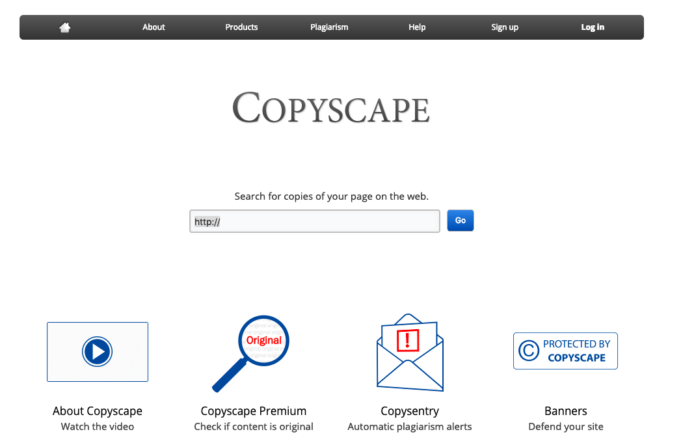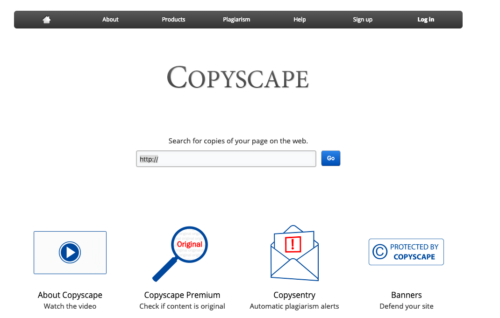 The approval stamp of Copyscape is a badge of protection you often come across online. The website is among the oldest tool for plagiarism test and has set the gold standard among the tools.

The website might look old, itis because it is, but it flawlessly gets the work done. With the free version, you can check only website links. It is as easy as inserting the URL to find traits of plagiarism in the document.

The Premium Version allows you to check offline content and comes with many other features. There is another unique option available for bloggers and website owners to get notified when any material from the website shows up elsewhere on the internet.
2. EssayPro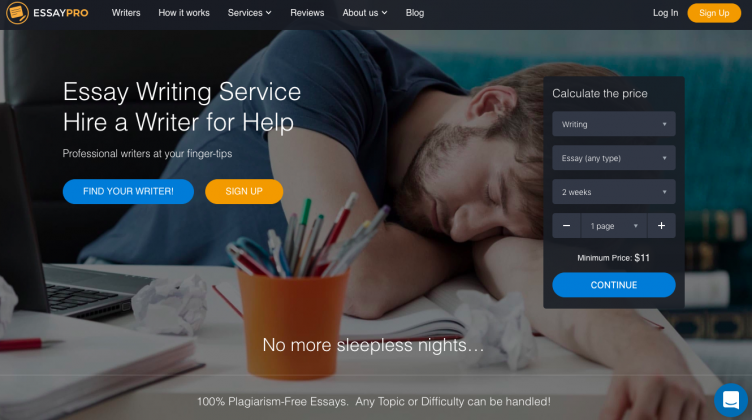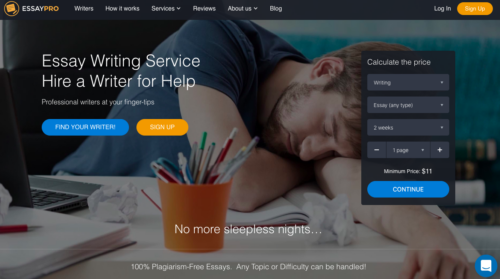 Though primarily an essay writing service, the website can be used to check plagiarism too. EssayPro is a platform where professional writers could be hired to deliver writing assignments, essays, and other academic papers. The website guarantees unique content that is written by native English speakers following the precise instructions of the customers.

The website also performs a plagiarism check for already written documents. You can specify that in the request and you will receive a review based on the plagiarism result. The request to make the content plagiarism free could also be lodged with the website itself.
3. Grammarly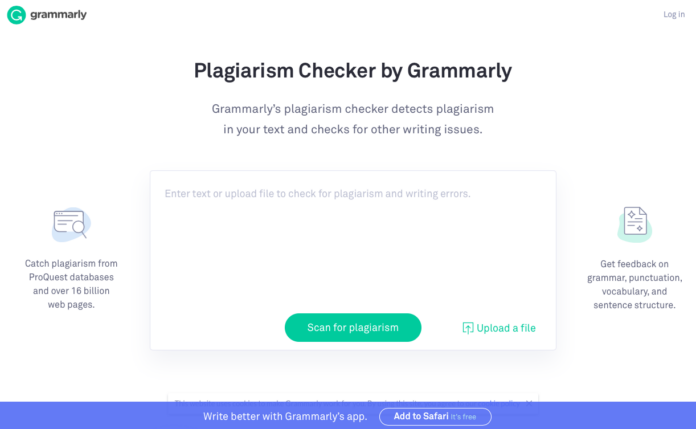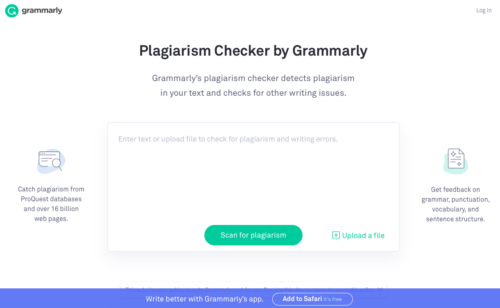 Grammarly is an all-in-one writing tool that seems to have quite an extensive use. The plagiarism option is available only with the premium version. The tool is the best on the internet to check not just plagiarism but also spelling and grammar.

The integrated plugin available for word processors and browsers including Microsoft Office, and Google Docs is an advantageous feature. Grammarly assures that any content given is checked against 8 million webpages for plagiarism to ensure authenticity.
4. Plagiarism Checker X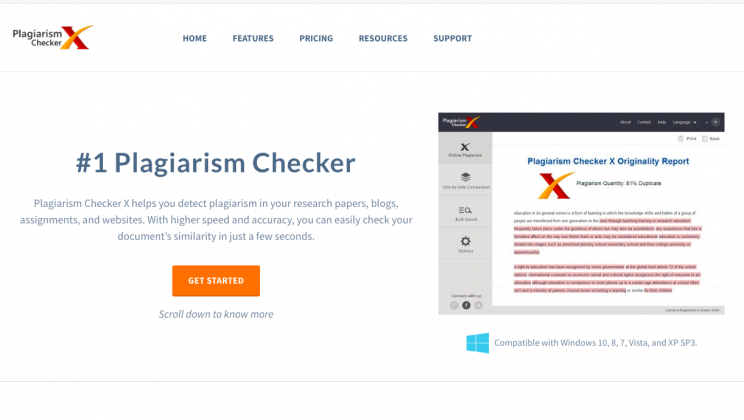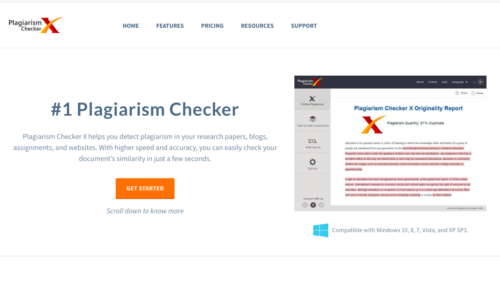 Plagiarism Checker X is another excellent choice for straightforward checking for duplicate content. You can do an online plagiarism analysis that does a thorough web scan to find any similar sources or compare two documents side by side to look for recurring phrases. There is also the option of checking whether a website content has been ripped off by other pages online.

Most of these features are available only in the premium versions. There is a bonus of keyword analysis tool available with the paid subscriptions to check for keyword density.
5. Plagiarisma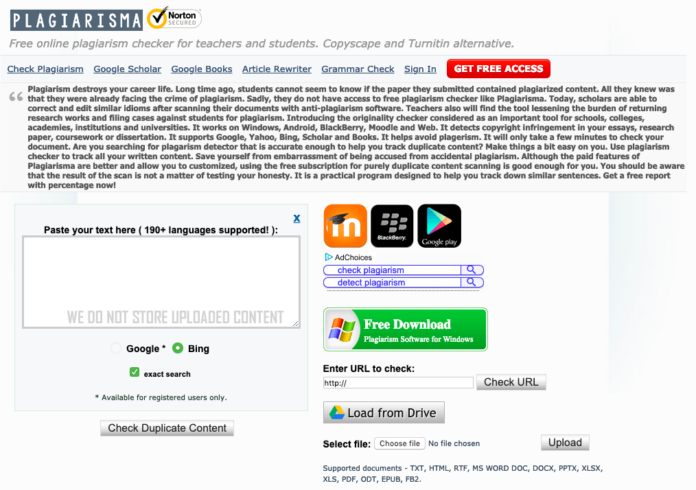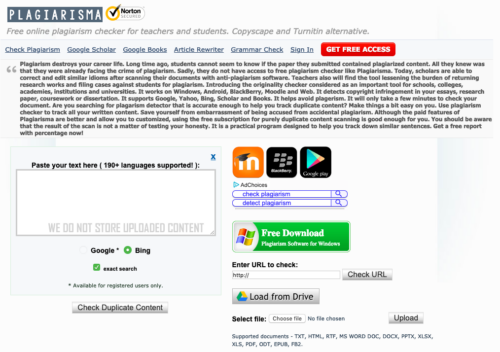 Today, content is copied from multiple languages. Plagiarisma gets rid of that concern for you. This plagiarism tool is as expansive as it could get by comparing the text across 190 languages across different countries.

There is also an extended range of file extensions accepted including DOCX, DOC, XML, TXT, RTF, PDF, HTML and a lot more. This one also has released plugins for many software programs. But similar to all the other platforms mentioned above, you will have to pay to access all features.
6. Plagium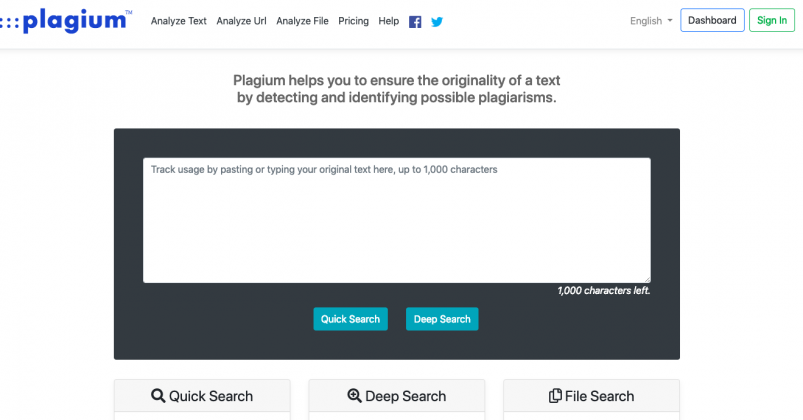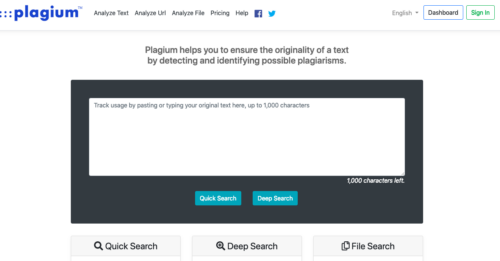 Plagium offers free plagiarism test as long as you don't do too many searches rapidly. Established since 2006, it is an authentic tool that even compares the text across social media posts on Twitter and Facebook.

Once you cross the maximum number of free searches allowed, you will have to pay for per page. The charges also vary on what kind of search is required, a rapid or advanced. The tool also does a side by side document comparison that is accessible with a paid account.
7. Plagiarism Checker by Dustball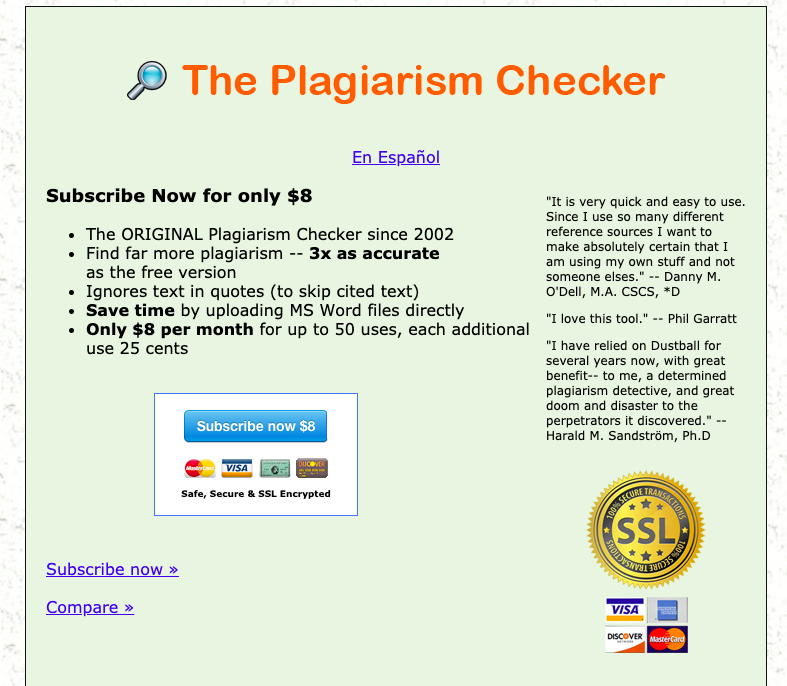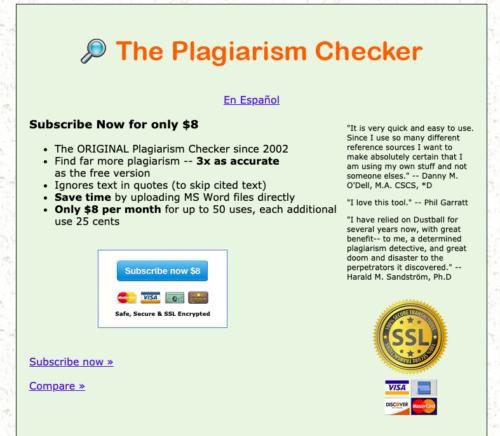 If we have learned one thing today, it is that the oldest and extensive plagiarism checkers have not nailed the beautification of the interface. But it gets the job done effectively. This plagiarism checker by Dustball was set up in 2002.

Unlike the other tools, this one does not store the content checked on its servers. The more accurate premium version with 3x better results is available for $8 a month for up to 50 searches with a small fee for every search after that.
8. Duplichecker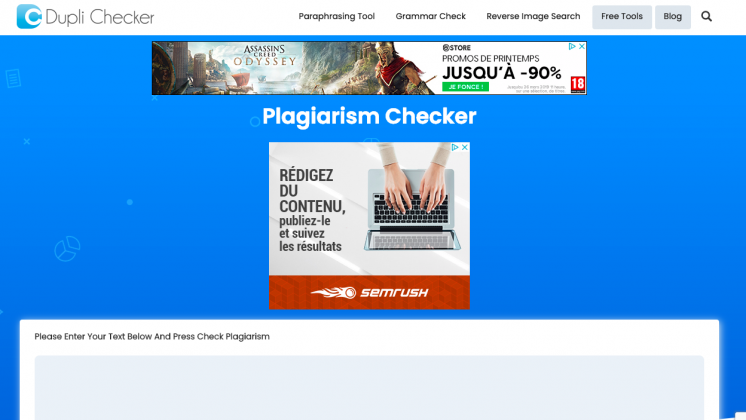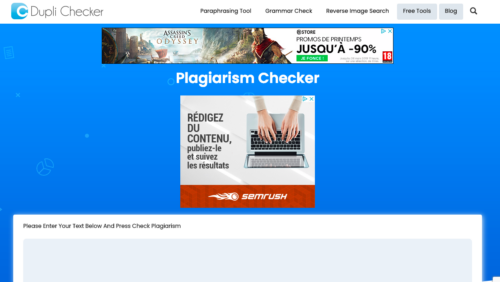 Duplichecker comes with many integrated tools that are absolutely free to use. It features not only plagiarism comparison, but also grammar, paraphrasing, an SEO analysis and many more. Graduate students and professional created the website with linguistic specialization.

The tools being 100% free is definitely the catching factor here. Even in terms of accuracy, the platform does a fairly good job.

While outsourcing content, checking plagiarism is one of the effective ways to guarantee the authenticity of your website. It not only makes it more appealing but also evergreen.