Best Sports Anime includes interesting plots, good animations and rich backgrounds. They're full of thrilling situations with lots of drama that keeps you hooked to your screen all day long! You may feel a bit queasy about watching sports anime, especially if you're not a sports fan, but trust us! These 20 best sports anime of all time are absolutely spectacular and you really should not miss out on them! 
Best Sports Anime #1- Haikyu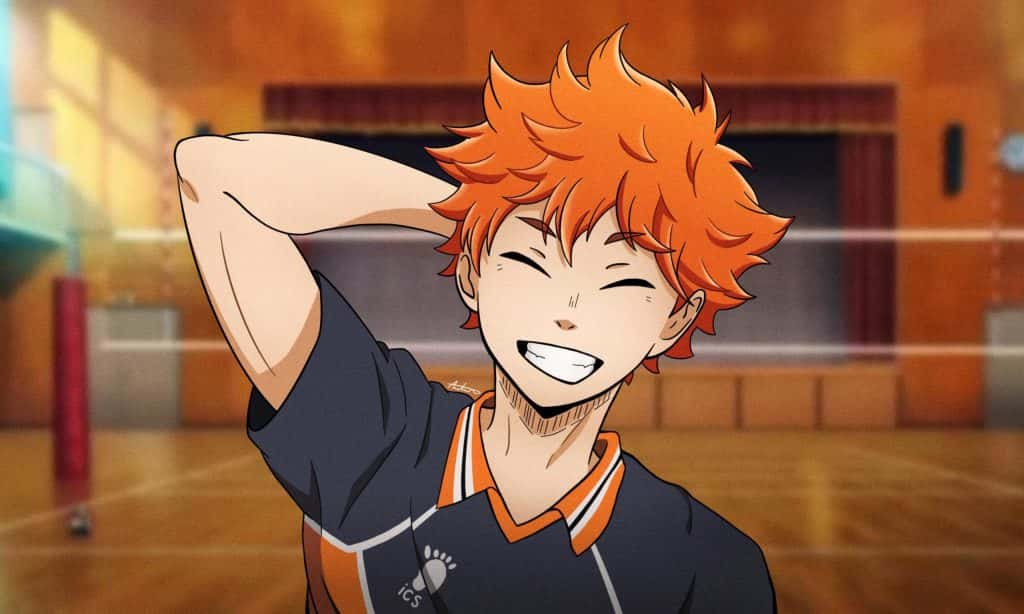 Haikyu deserves to be on the top of our list of Best Sports Anime because of its sensational plot! The storyline is written and expressed so well that we feel every emotion felt by the characters.
Haikyu is about two rivals, Hinata and Kageyama. Both of them are hell bent on defeating each other at Volleyball. However, things take a different turn as the two end up joining the same high school team! Now, these two rivals must learn to put their differences aside and work together as a team! Throughout the show, we see Hinata and Kageyama grow together as they make compromises and help each other. The series main focus is on the importance of teamwork. 
Watchcartoononline – 15 Things you Need to know to watch cartoons online
Best Sports Anime #2- Kuroko's Basketball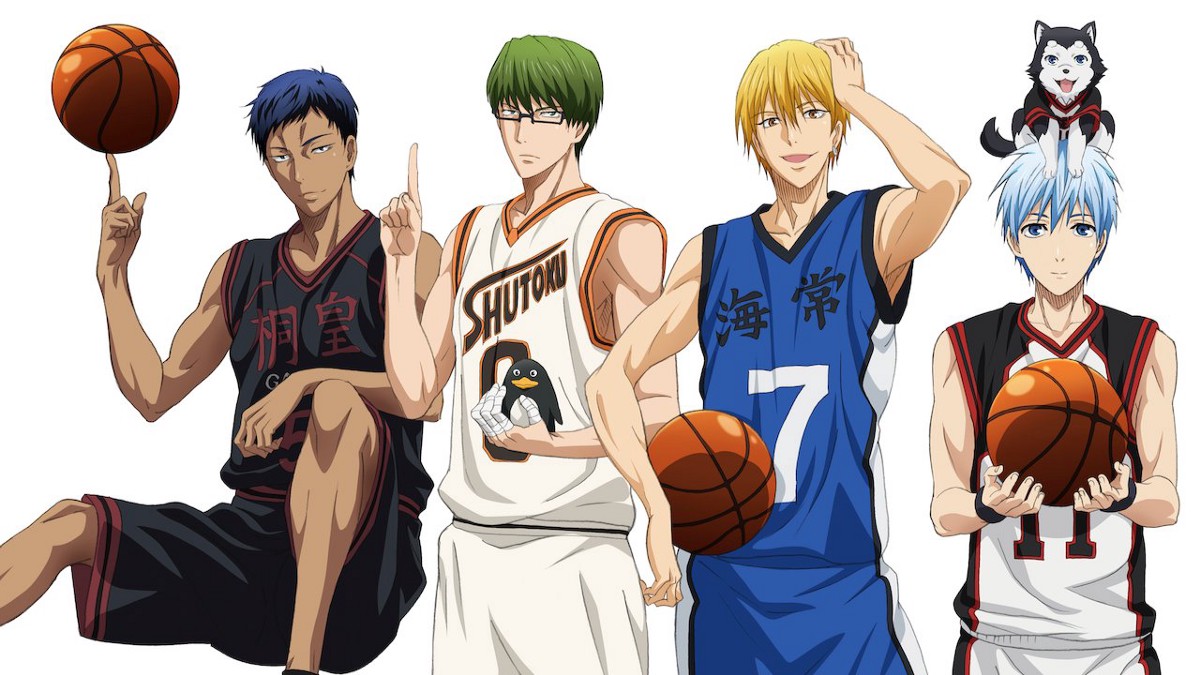 Based on a Sports manga, Kuroko's Basketball is among the best sports anime of all time. It is a thrilling series with an intense plot full of suspense and twists. 
The Teiko Junior High basketball team is the best in Japan. It is undefeated and hosts the title of the "generation of miracles" because of its five sensational players. However, the generation of miracles includes a sixth player, Tetsuya Kuroko that most people don't know about. After middle school, the team splits up and goes to different high schools. Now, Kuroko wants his team, the Seirin High team, to become the best basketball team in Japan! For this, he must polish his skills and defeat the other five players of the generation of miracles. He is joined by Taiga and together the two must take on all the other high schools in Japan and emerge victorious. 
Best Sports Anime #3- Ping Pong The Animation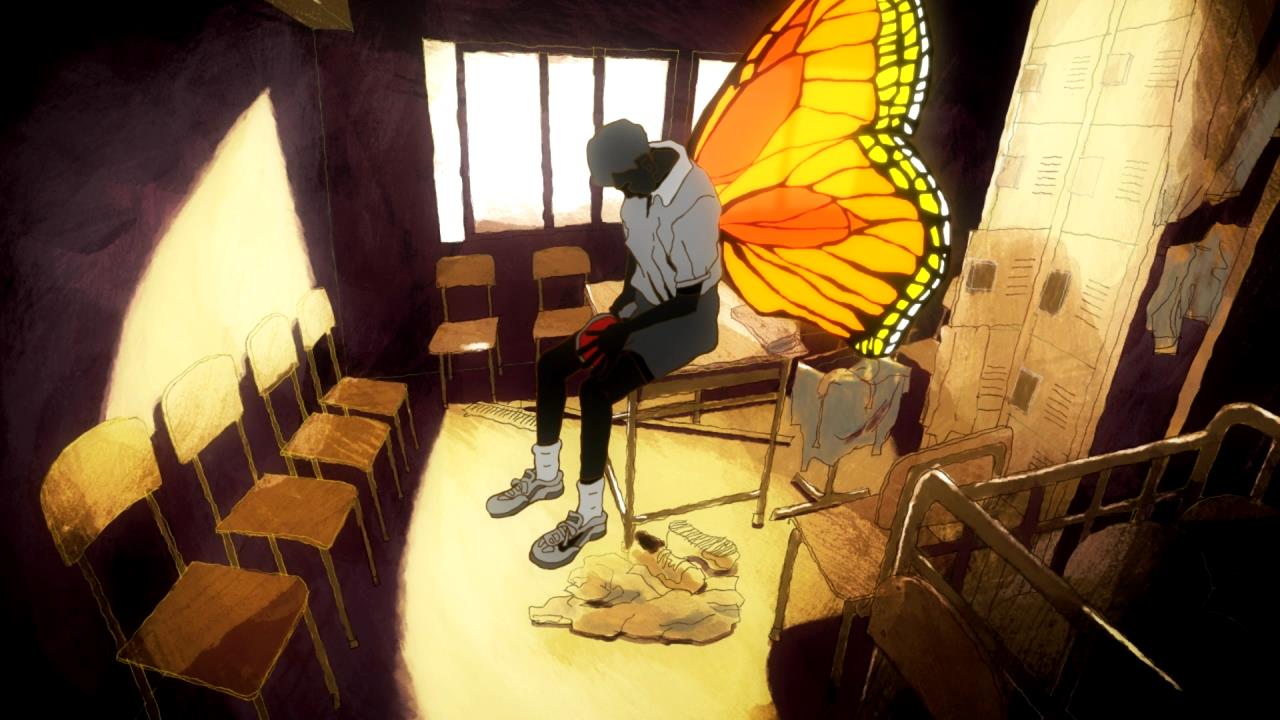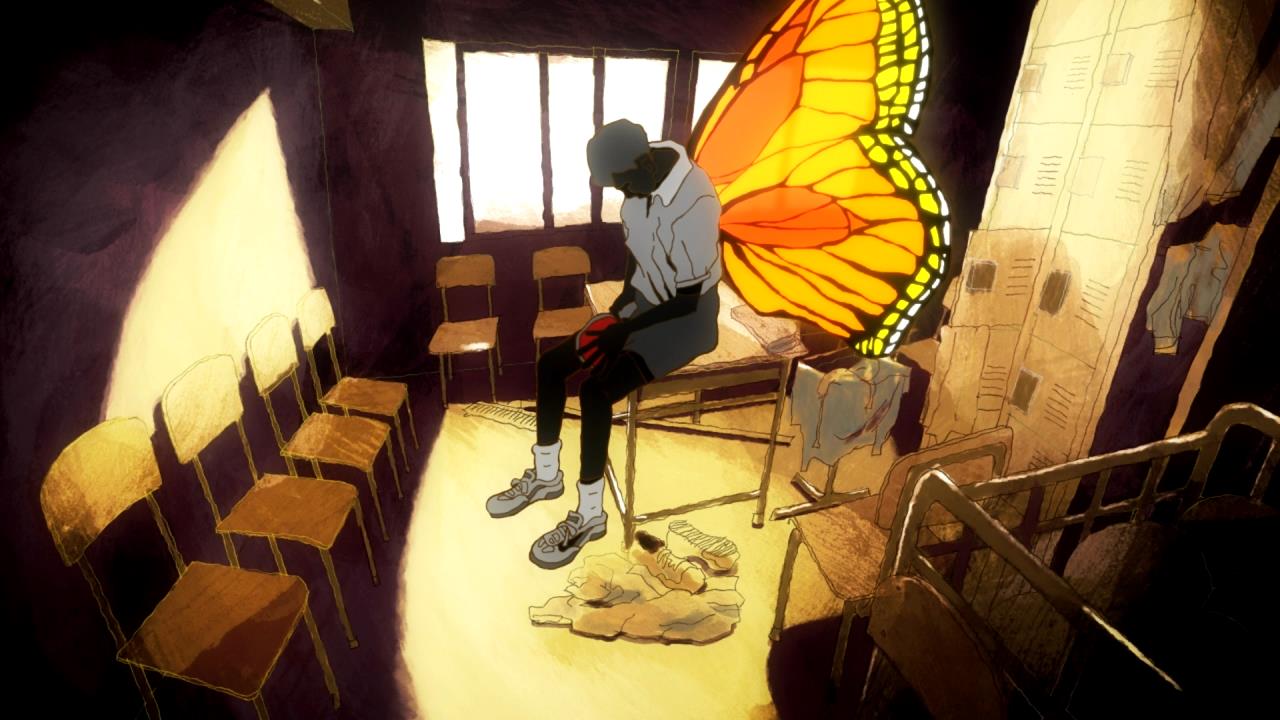 From winning our hearts to winning some of the most prestigious awards, Ping Pong The Animation is a moving sports anime series that makes us feel all kinds of ways! 
The plot deals with the story of two best friends, Peco and Smile. Peco is the extroverted loud friend whereas Smile is more shy and reserved. However, this doesn't hinder their friendship and the two join the table tennis club at Katase High School. Both of them are great. However, Smile's shy personality doesn't let him play as ambitiously as Peco. Thus, when Peco leaves the club, Coach Jo finally notices Smile and realizes his exceptional skills. With the help of his coach and a little push of motivation, Smile is able to overcome the psychological obstacles in his path and rises to victory! 
Best Sports Anime #4- Speed Racer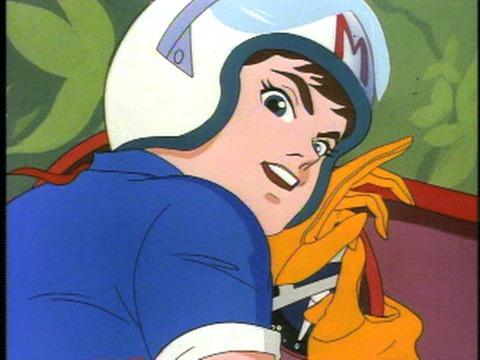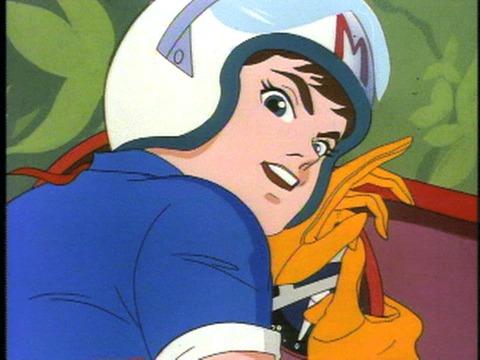 Speed Racer is an exciting sports anime series with crime, action and several plot twists. 
Go wants to become a speed racer champion. He works hard and upgrades his racing car with the help of Kei, his best friend. Unfortunately, corruption dominates the racing world and Go is threatened to purposely lose the race. He is even offered a huge sum for doing this! However, Go won't let his dreams slide for the sake of money! Our hero fights for his right to become a champion and combines day and night to become a top notch speed racer. However, the corruption leaders lay several thorns in his path and even try to kill him! 
Go must fulfill his destiny of becoming a speed racer. He must navigate his way through sabotaged races, corrupted players and hidden sinister plans. 
Best Sports Anime #5- Diamond No Ace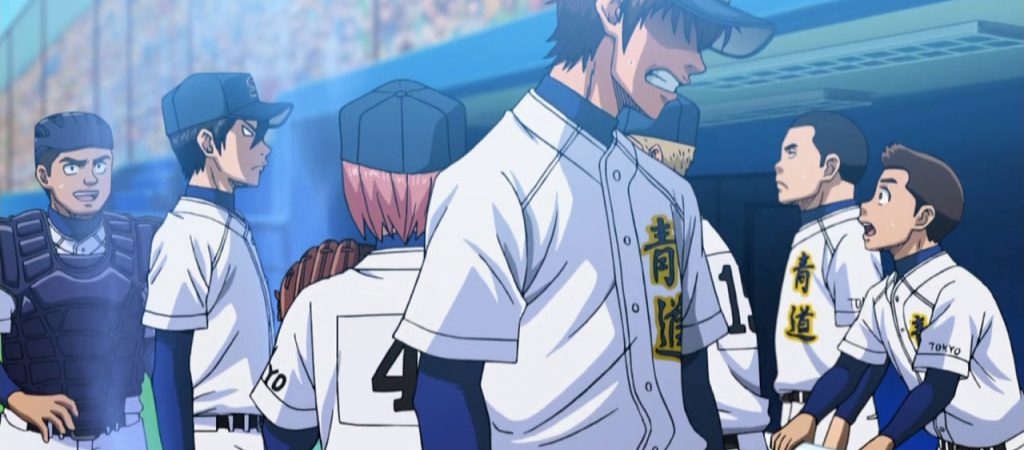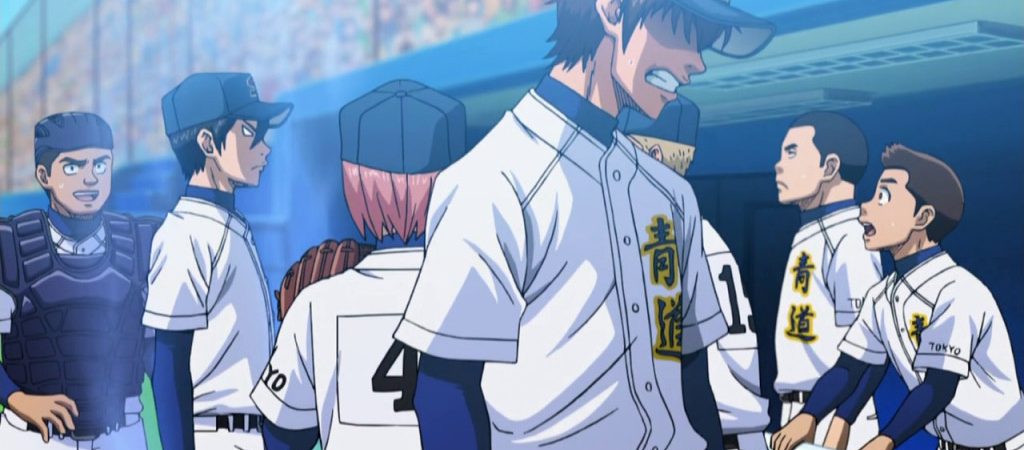 Diamond No Ace combines comedy and sports to take viewers on a rollercoaster ride that always leaves them wanting more! 
 No Ace focuses on dedication and hardwork, both of which are essential for success. Eijun Sawamura makes a promise of reaching the national tournament and winning. He joins one of the most prestigious baseball schools, Seidou High School. But is this enough to help him reach his goal? 
Throughout the series we see Eijun fail and get back up. His determination is unwavering and it helps him become one of the greatest baseball players. 
Best Sports Anime #6- Slam Dunk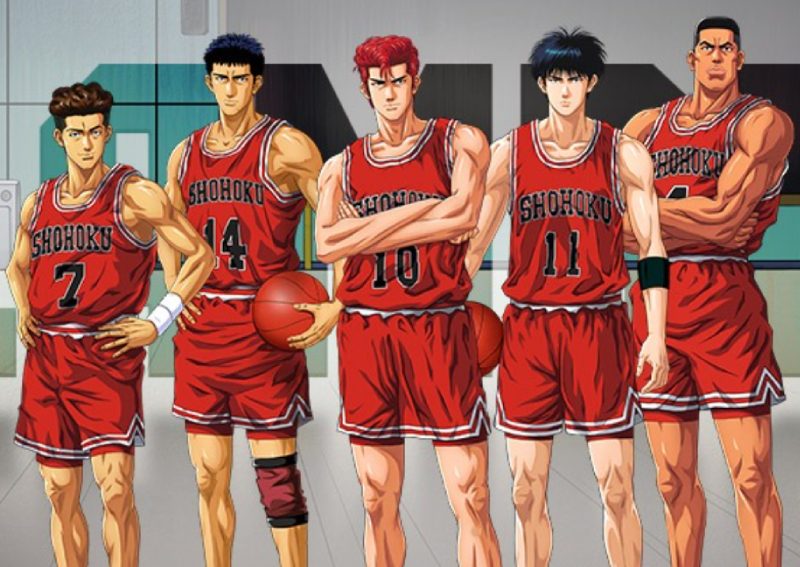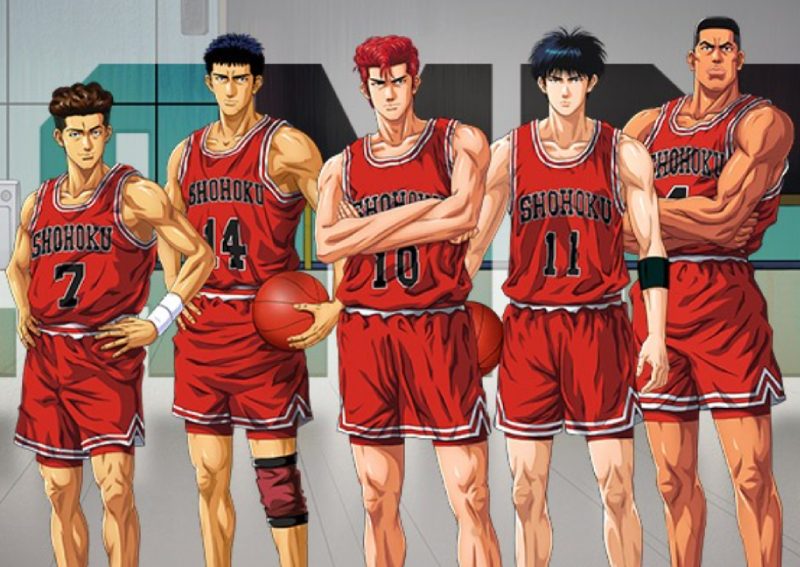 With themes such as romance and insecurities, Slam Dunk stands out in the list of best sports anime series! Its plot is like no other and the spectacular animation has you hooked from the first second.
Slam Dunk is the story of an insecure unloved boy Hanamichi Sakuragi who gets rejected fifty times by girls! However, his life changes when Haruko Akagi agrees to go out with him! Haruko motivates Sakuragi to join the school's basketball team. Although hesitant, he listens to her and tries out for the team. Surprisingly, Sakuragi is a natural basketball player and ends up falling in love with the sport. His arch nemesis Kaede Rukawa also joins the team along with a skilled shooter Hisashi Mitsui and Hisashi Mitsui, a short height point guard. The four embark on an exciting football journey where they learn to put their differences aside and work together to make their team the best one in Japan! 
Best Sports Anime #7- Amanchu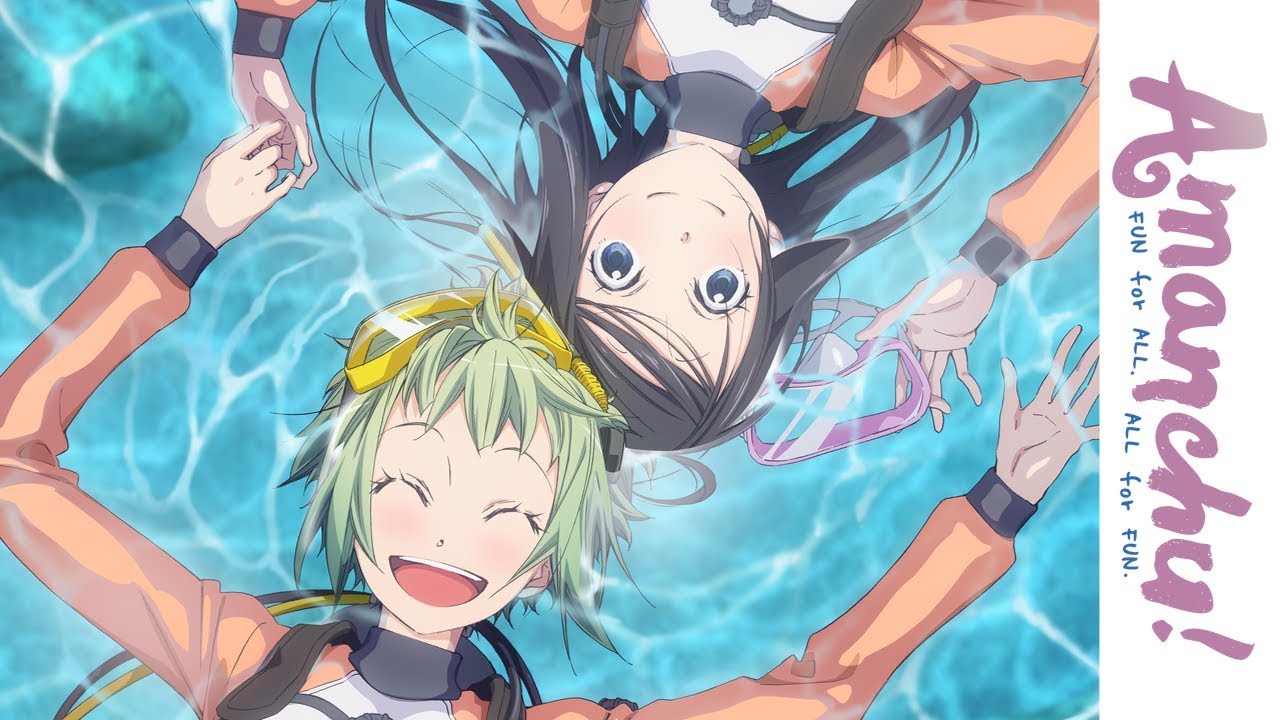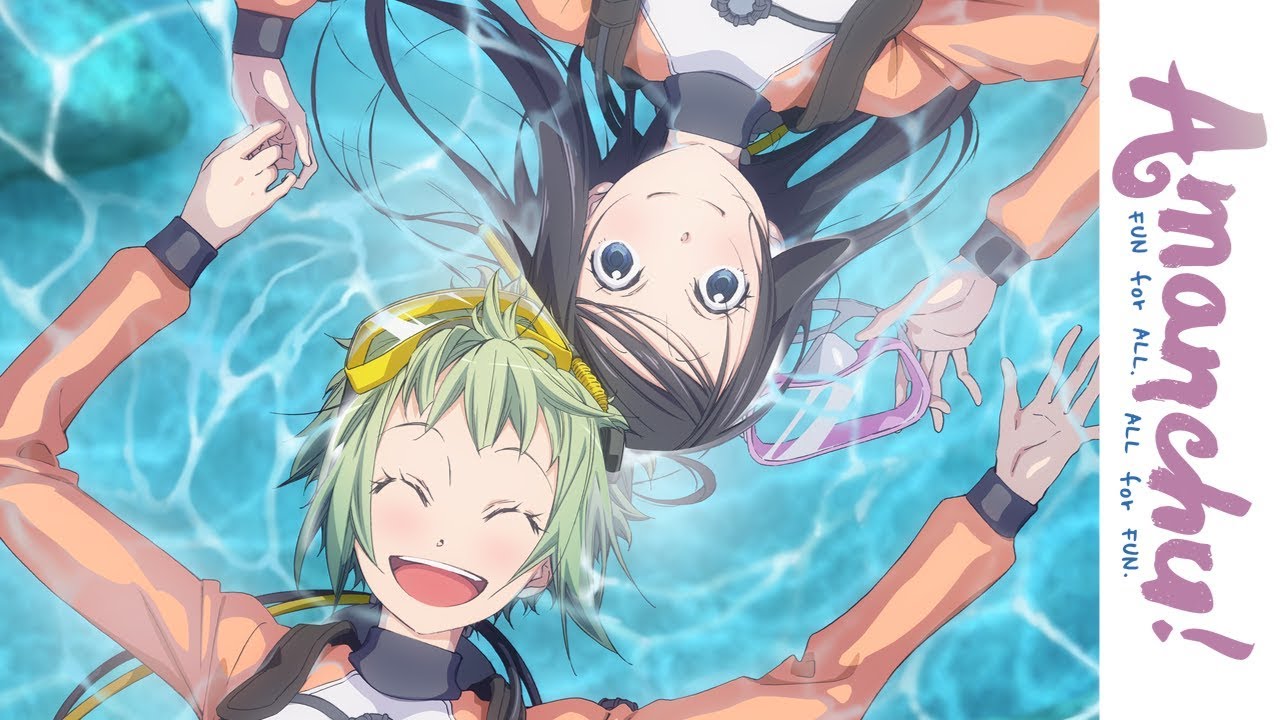 For those of you who love the ocean and what lies underneath it, Amanchu is a must watch. The series has fantastic graphics and animation! It takes us on a diving journey full of surprises, plot twists and new experiences. 
Futaba is a curious girl who is in love with the sea. She joins the diving club at her school along with her passionate friend Hikari. Together the two embark on an exciting journey of discovering the hidden secrets of the sea. 
Best Sports Anime #8- Prince of Tennis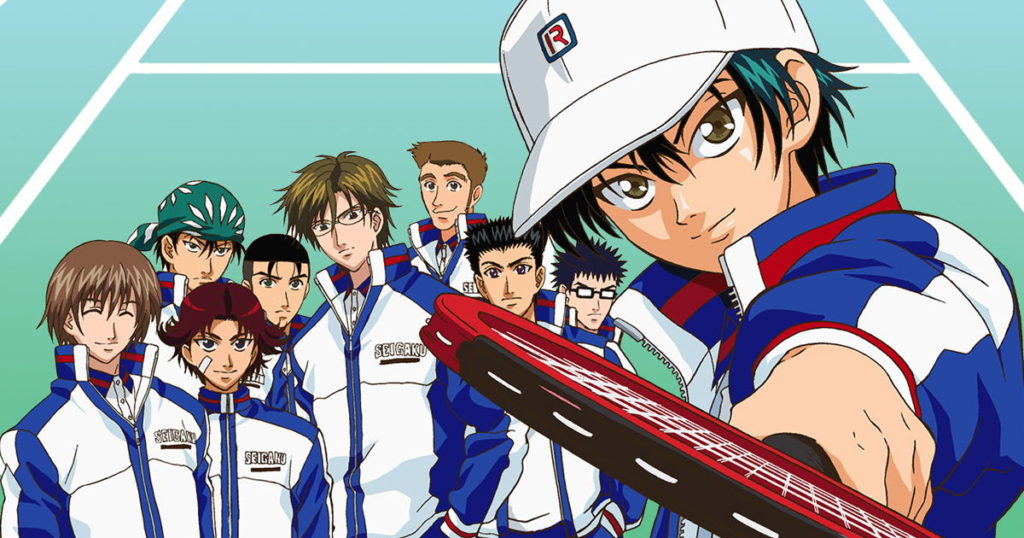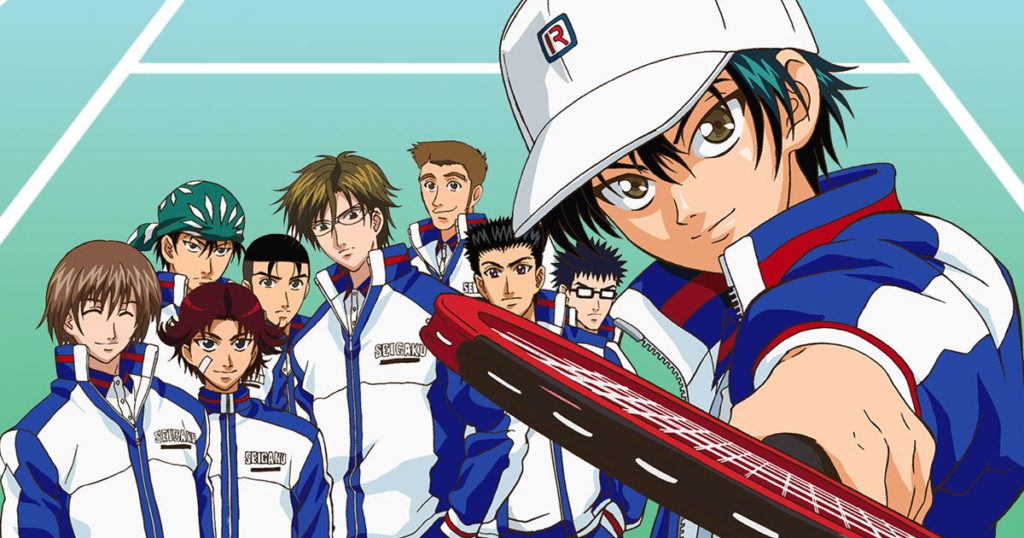 Prince of Tennis is yet another best sports anime with action, comedy and lots of drama! The series is all about tennis and the hard work that goes into becoming a successful tennis player. 
Ryouma Echizen is hell bent on becoming a sensational player and stepping out of his father's shadow. He joins the spectacular tennis team of Seishun Gakuen High School. Now, he must build his courage and step out of his comfort zone to follow his ambitions. Fear of losing and his parent's pressure make things very difficult for Ryouma. However, he must learn to navigate his feelings to achieve his goals. The series resonates with every teenager out there as it deals with some of the most important real life issues. 
Best Sports Anime #9- Yuri! On Ice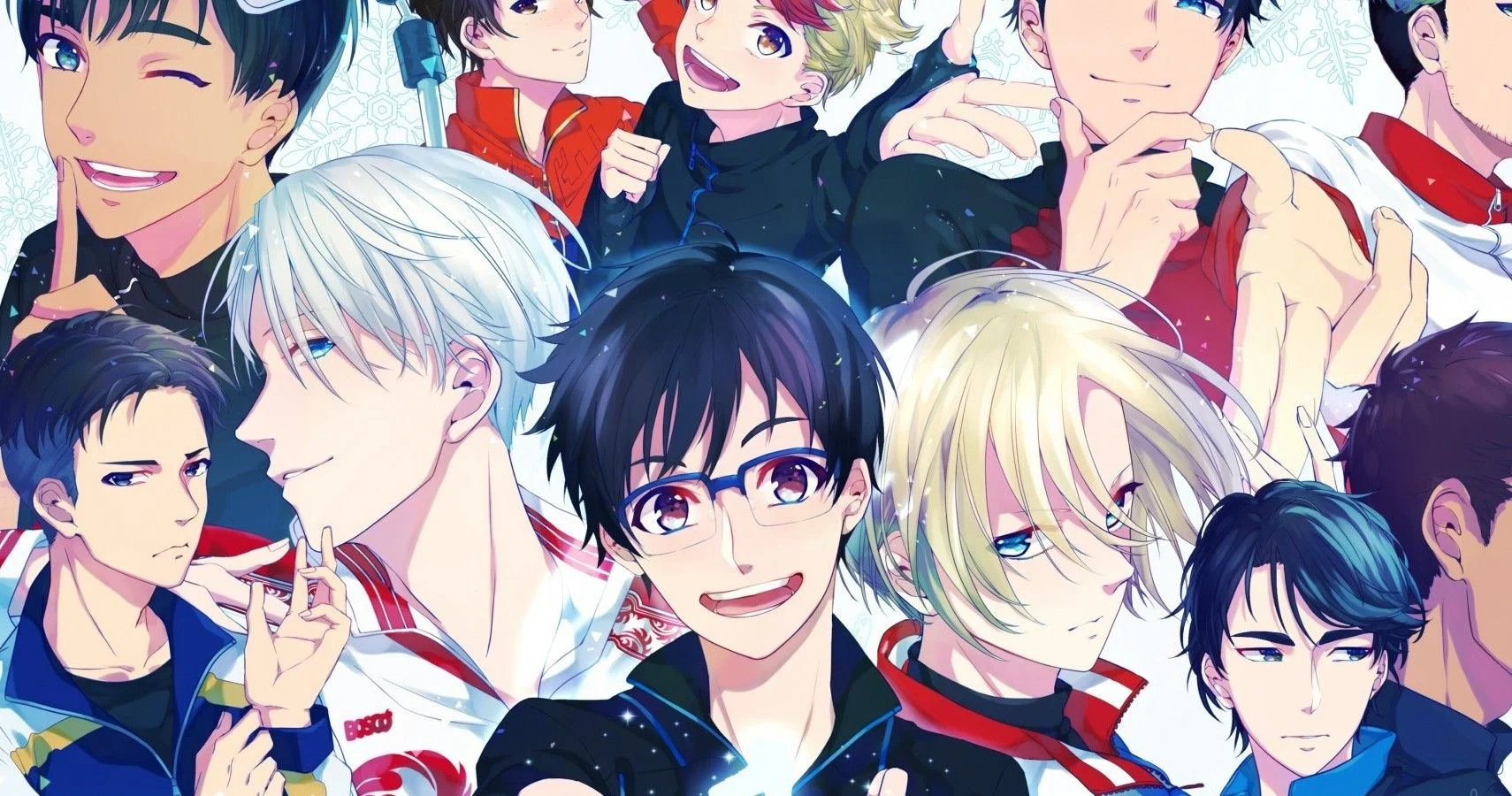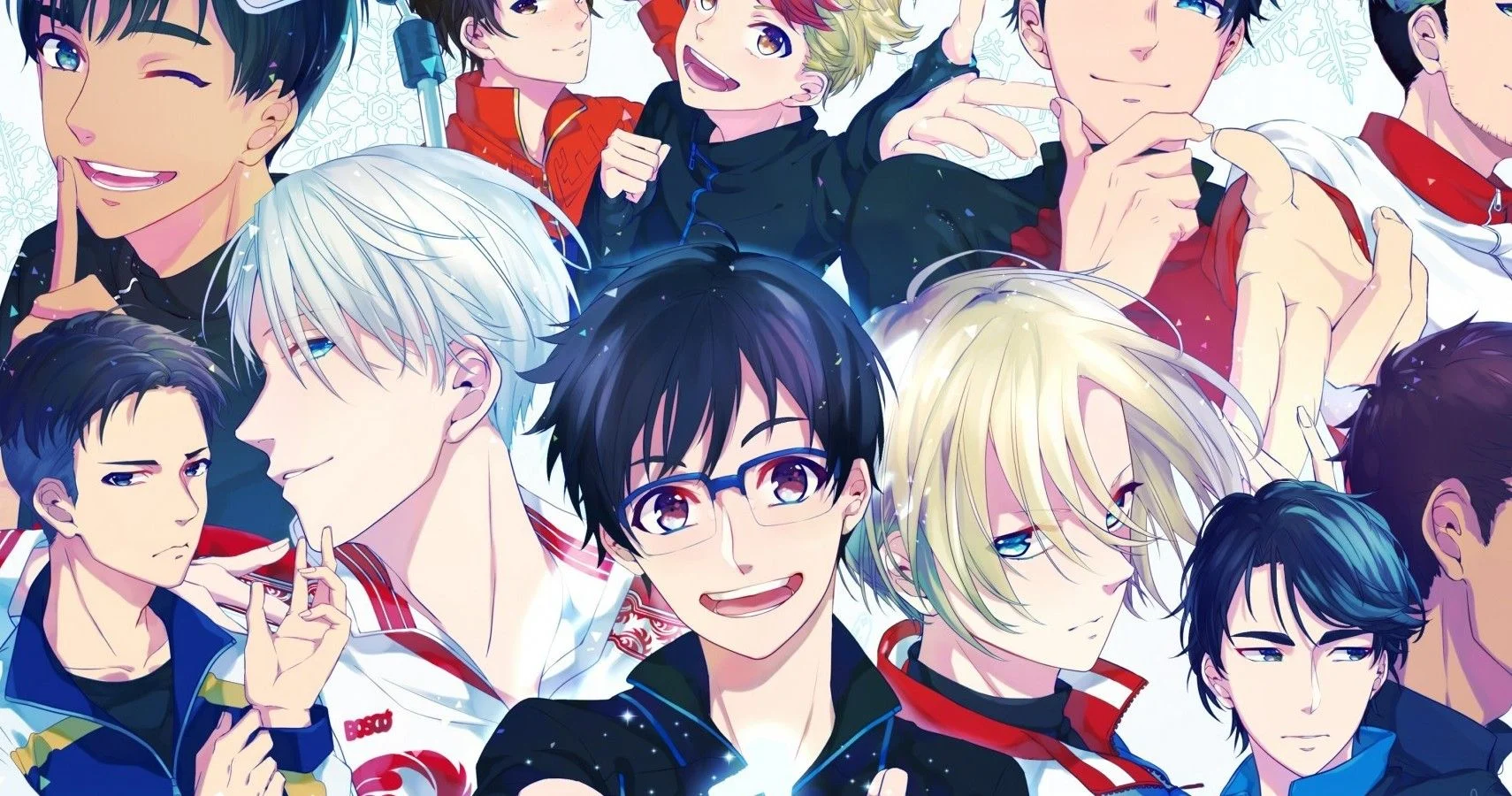 Another top notch sports anime, Yuri! on Ice, has won the hearts of millions of viewers worldwide. It deals with failure, lack of motivation, depression and several other emotions that one deals with after losing.
Yuuri Katsuki is at the peak of his career! Everyone knows his name and he is on his way to win the Grand Prix Final ice skating competition. However, something goes wrong and he ends up losing! Now, he has lost all his motivation and will and considers retiring. Fortunately, one of his videos goes viral and his inspiration, the five-time consecutive world championship ice skater Viktor Nikiforov, offers to become his mentor! With his hell, Yuuri takes on the challenge and puts all his blood and sweat into becoming the next year's champion. 
Best Sports Anime #10- Ashita No Joe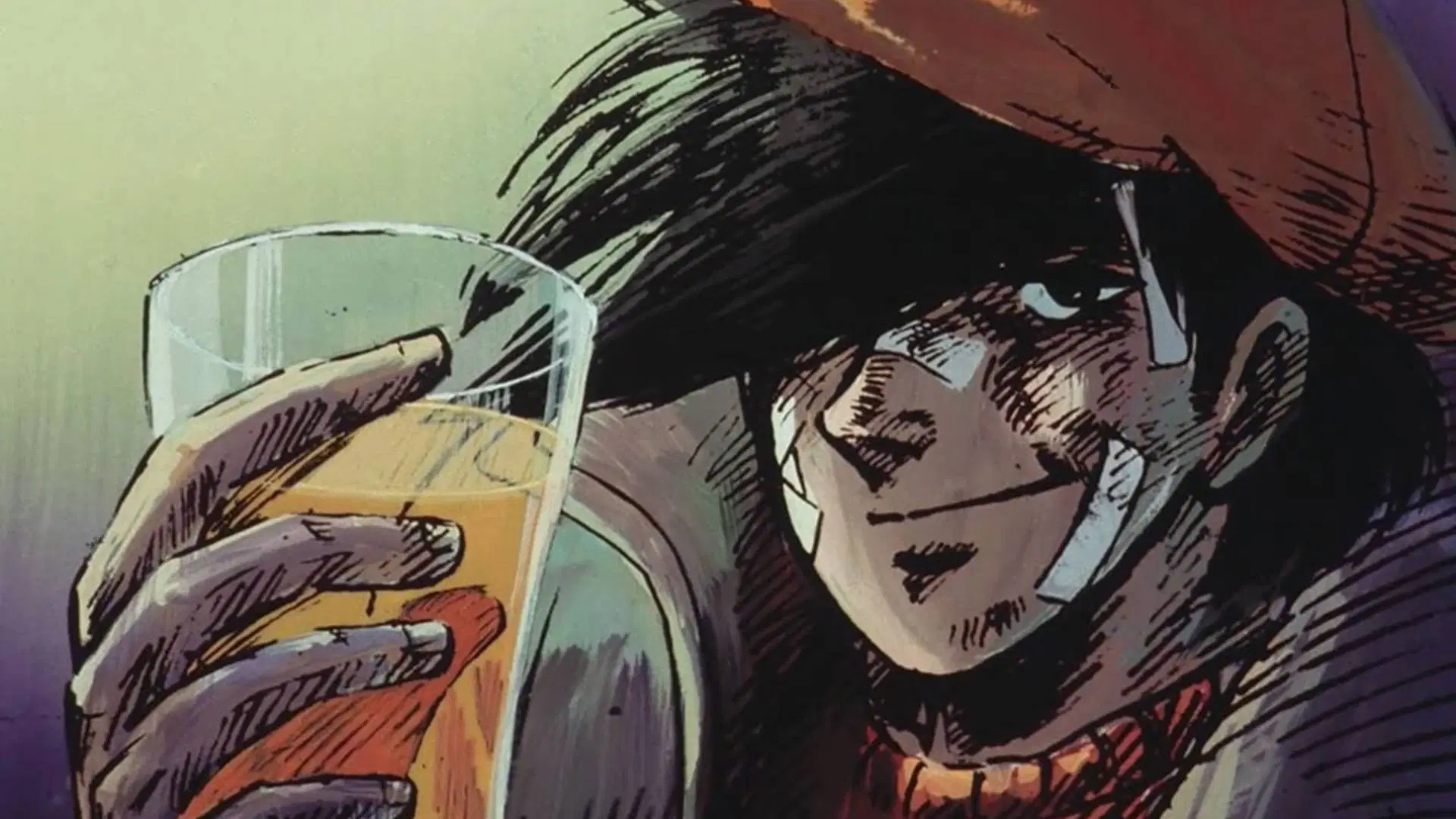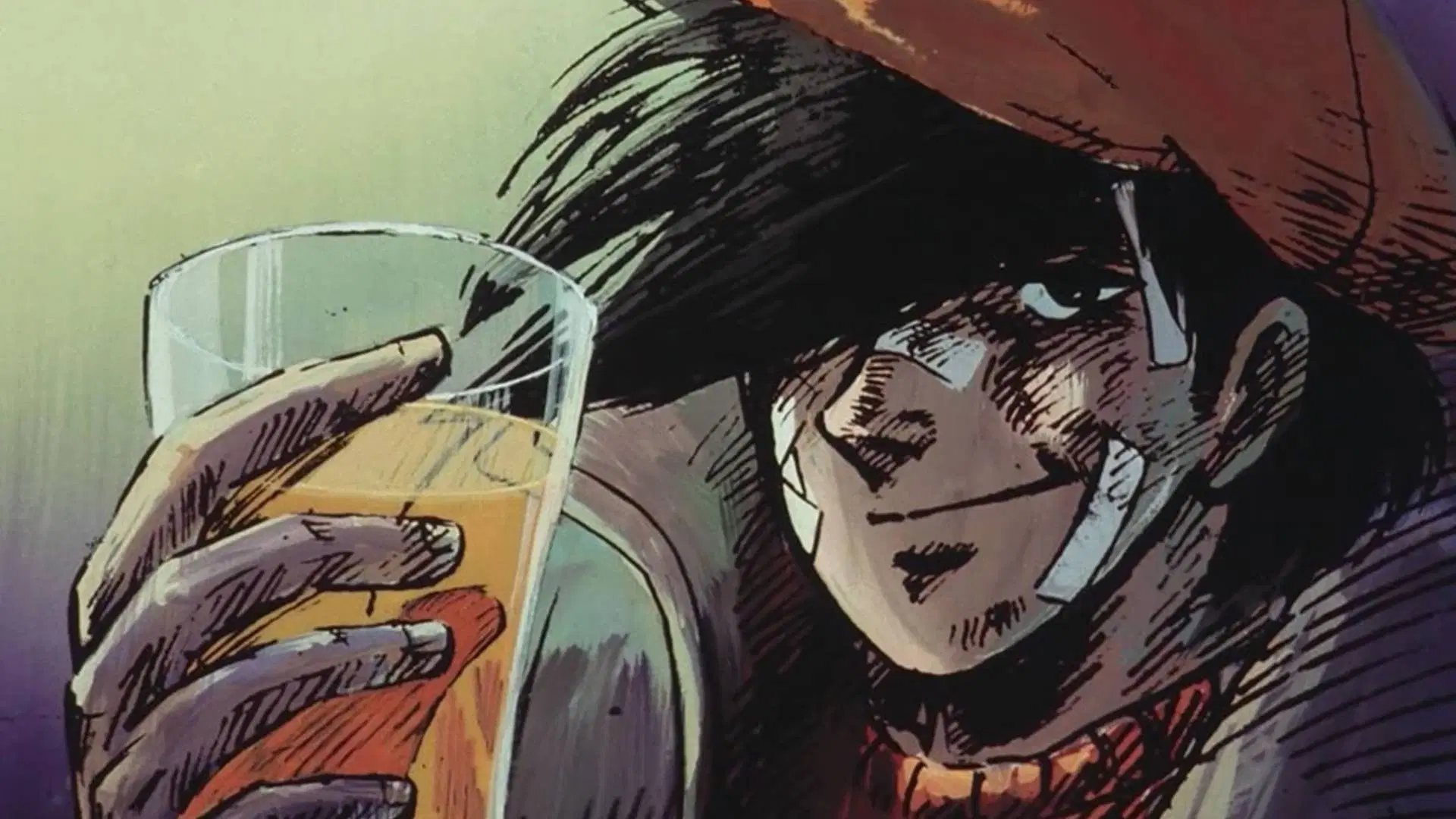 Ashita No Joe is the story of a homeless boy who becomes a world class boxer! 
Joe Yabuki is an orphan who lives in Tokyo's slums. A local gang attacks him and he uses his street fighting skills to survive. This catches the attention of a boxing trainer who wants to become his mentor. Joe accepts his offer and lives with him. However, he commits crimes for money and ends up in prison. Here, he meets Rikiishi Tooru who is also a boxer. Rikiishi convinces Ashita into taking an interest in boxing. Thus, after his bail, Ashita takes boxing seriously and makes a career in it. 
Best Sports Anime #11- Major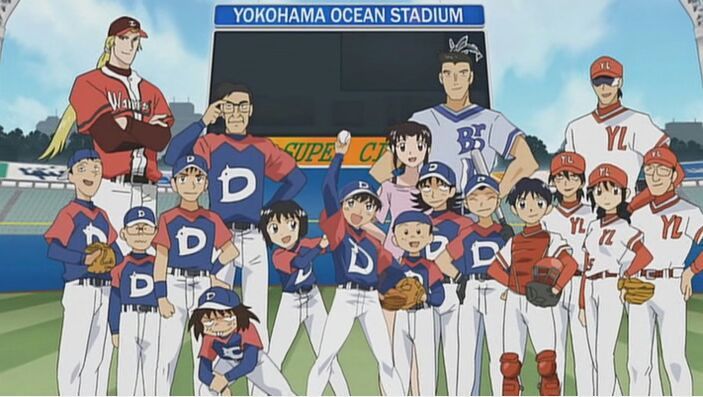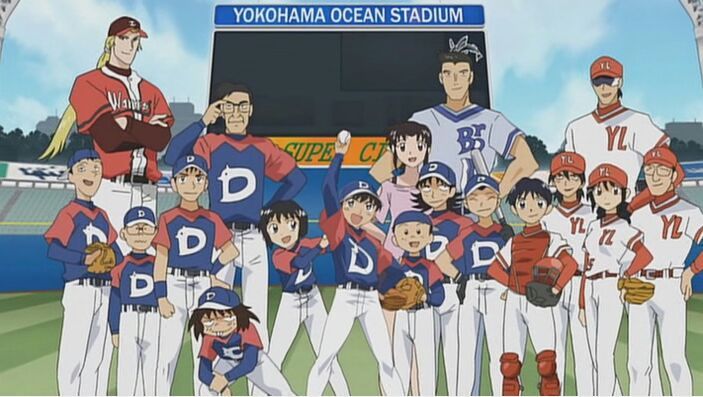 Major is an inspiring sports anime series that follows the story of Goro Honda and his journey as a baseball player. 
Starting off in Kindergarten, Goro follows in his father's footsteps and yearns to become a great baseball player like him. Unfortunately, his dad dies and Goro is left all alone with his step mother. However, this doesn't stop Goro and he passionately continues playing baseball. Throughout his life, Goro faces several issues. He loses friends, moves to a different town and faces several enemies. He stands strong during the difficult times and eventually ends up joining the MLB. The series is highly sentimental and focuses on all aspects of Goro's life. We watch him grow into a teenager, an adult, a husband, a parent and finally into a retired baseball player. 
Best Sports Anime #12- Days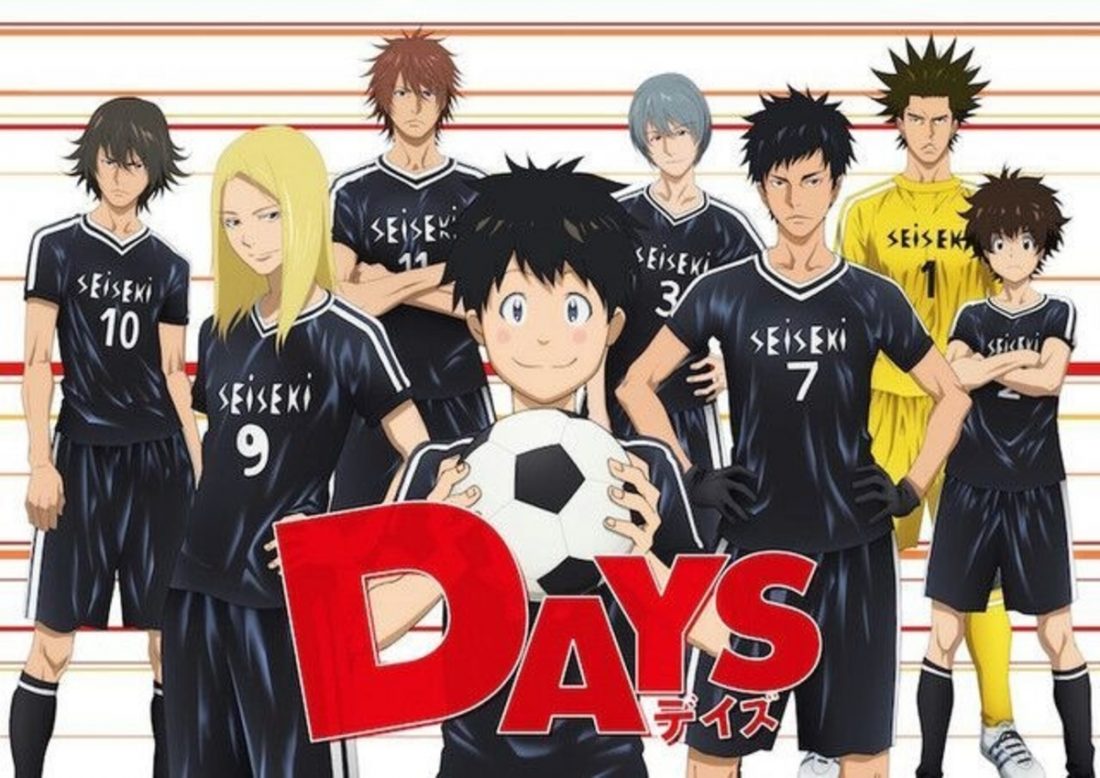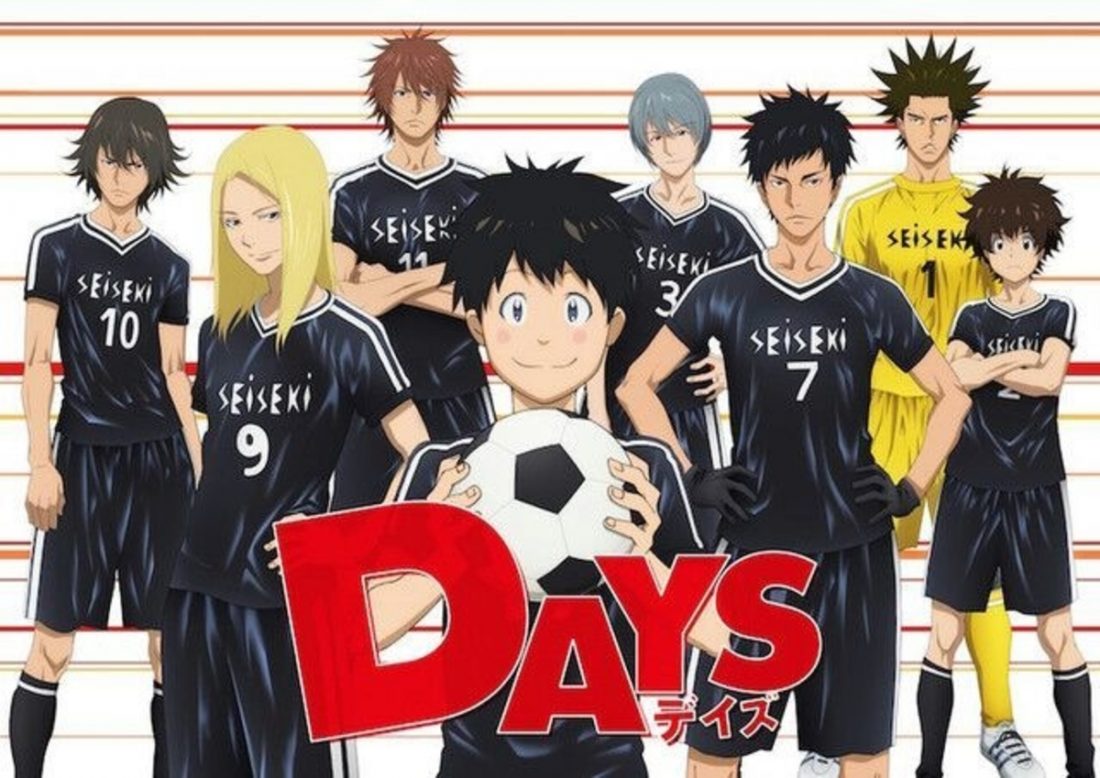 Unlike most sports anime, Days does not just focus on sports! It also focuses on the characters, their struggles and growth outside athletics. 
Tsukushi Tsukamoto is bullied in school because of his shy personality. However, things take a turn for the best when he moves to a new school, Seiseki High School. This school has bullies and bad people too! However, by befriending Jin and joining the soccer team, Tsukushi is able to become strong and fearless. Days deals with Tsukushi's fears and insecurities and the way he overcomes them with the help of soccer and Jin. 
Best Sports Anime #13- Eyeshield 21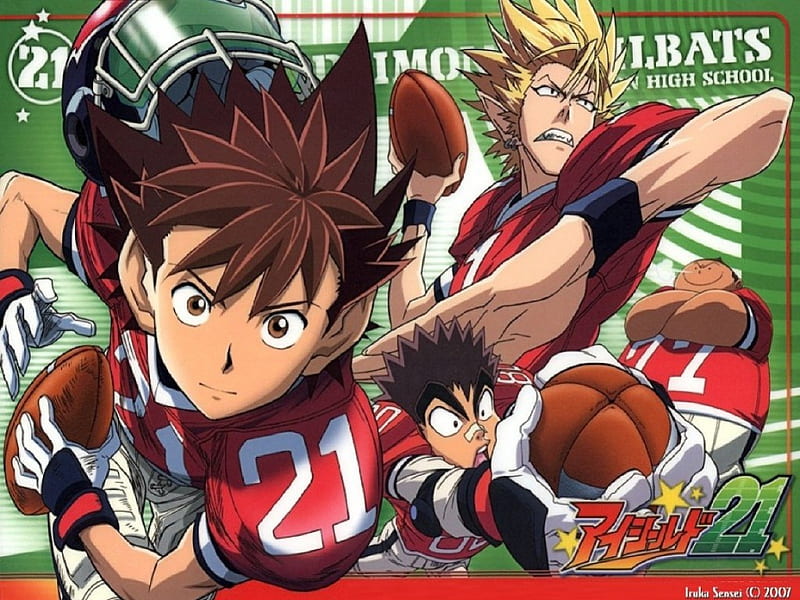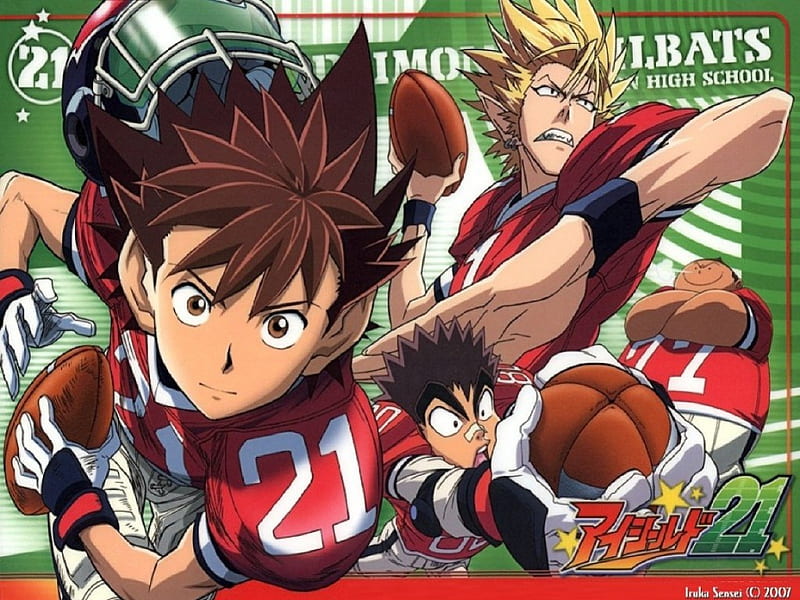 Eyeshield 21 deals with a young frail boy discovering his talents and becoming strong and confident 
Sena Kobayakawa can run like a cheetah! However, his shy nature hides his spectacular talent. Once the school's football captain Yoichi Hiruma discovers this, he forces him to join the Deimon Devil Bats. During matches, Sena's identity is hidden from everyone using a helmet and an eye shield. He soon becomes known as Eyeshield 21 because of this. In spite of Sena's fast speed, his team loses as the other player's are amateurs. Thus, the entire team is replaced with rather odd misfits who are surprisingly highly skilled footballers! Together, the new team trains hard day and night and eventually manage to become the best American Football Team in Japan. 
Best Sports Anime #14- Hajime No Ippo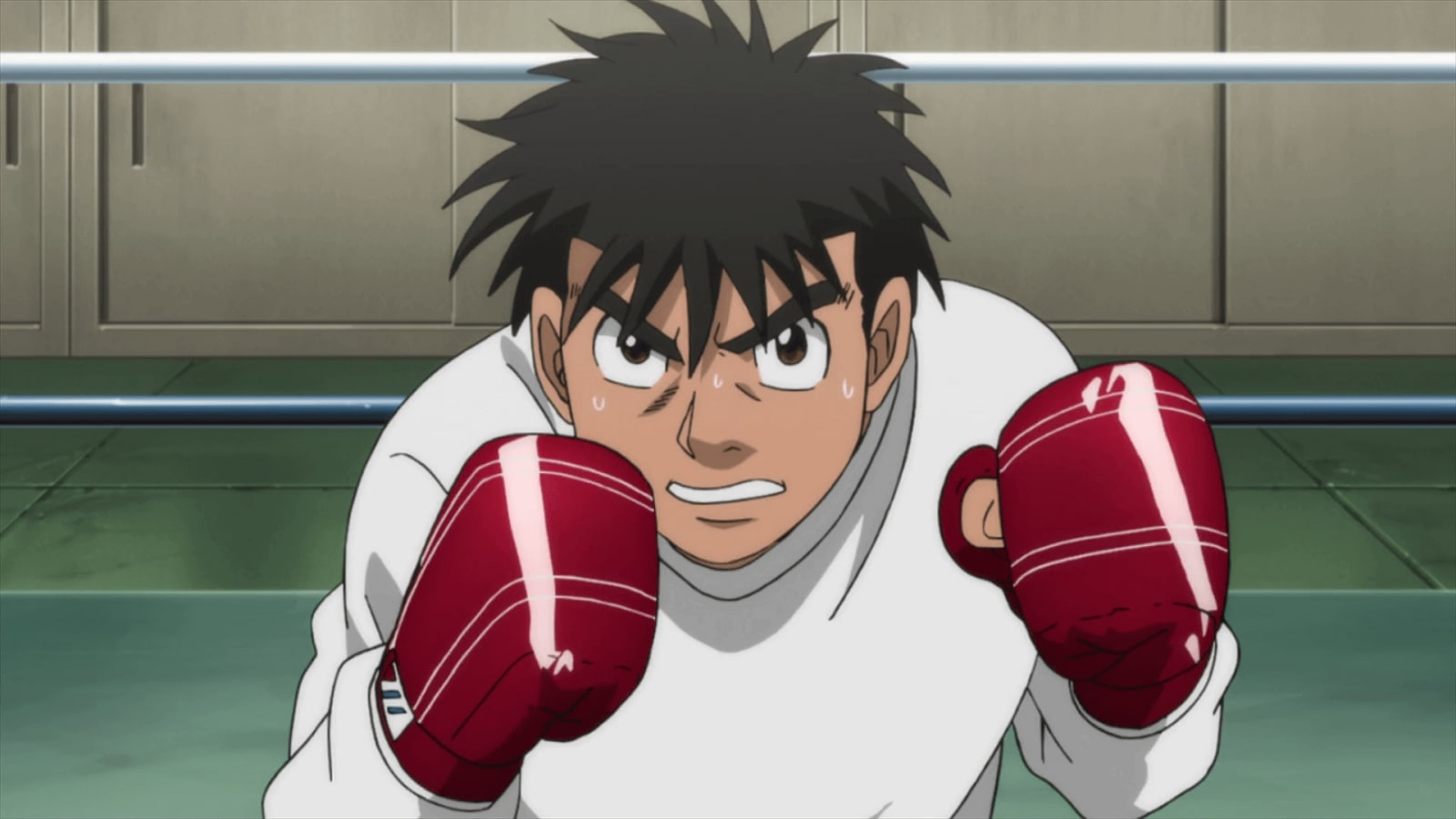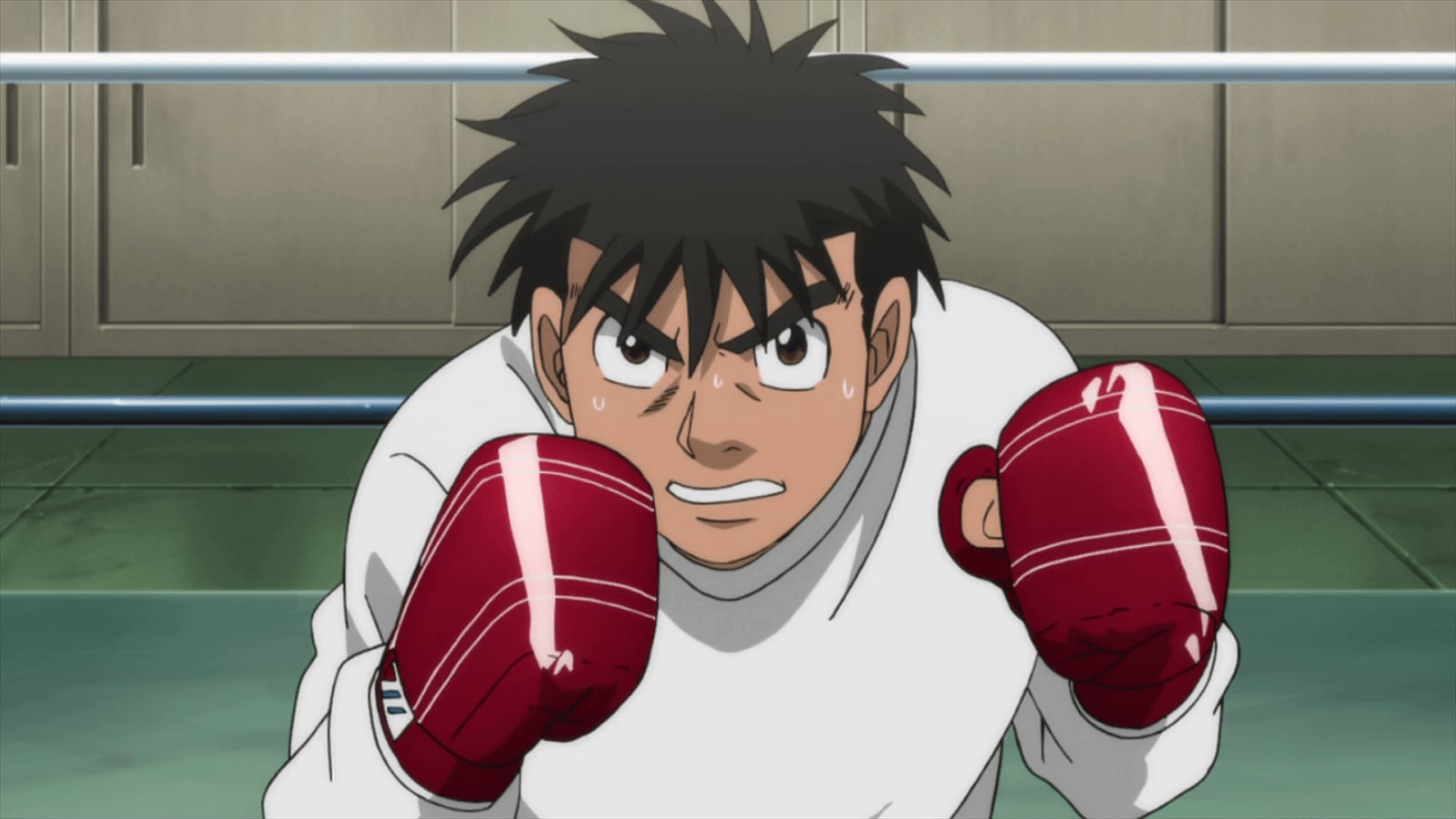 Hajime No Ipoo, called Fighting Spirit in English, is an exciting boxing sports anime that has won several awards. The show is highly focused on character development and building courage.
Hajime No Ippo starts off with Ippo getting bullied due to his timid nature. However, he is saved by a professional boxer named Kamogawa. From then on, Ippo realizes his talent for boxing. However, Kamogawa doesn't take it easy on him. He makes him catch ten leaves simultaneously after one week of training! Surprisingly, Ippo doesn't back down and keeps pushing to become a professional world champion boxer! His journey is inspiring, thrilling and complicated. We watch his character develop from being timid and shy to more fierce and aggressive. Ippo doesn't get over confident though! He still retains his timidness and only gains courage from his opponent's strength. Their strength doesn't scare him. Instead, it makes him realize that he can take them on! 
Best Sports Anime #15- Free! Iwatobi Swim Club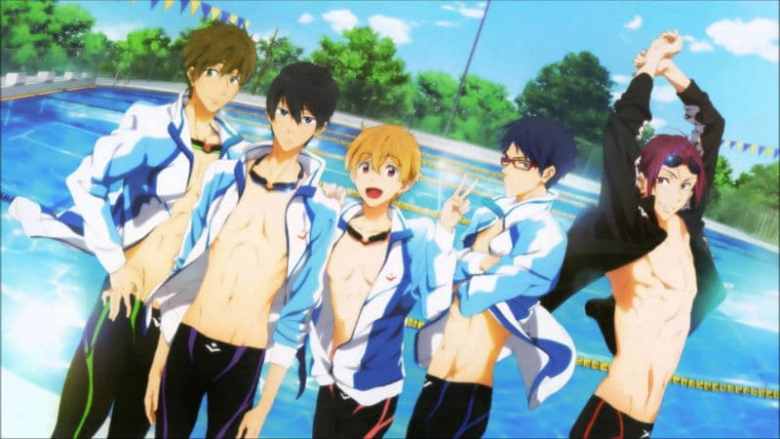 Free! Iwatobi Swim Club is a relaxing sports anime that is perfect for binge watching on a lazy weekend. It features the story of Haruka Nanase and his swimming journey.
From being forced to cooperate with his rival/present team member to losing best friends and facing huge scary crowds, Haruka takes on all challenges in this exciting sports anime series. He is hell bent on pursuing a career in swimming and his determination allows him to reach the peak of success. 
Best Sports Anime #16- Megalobox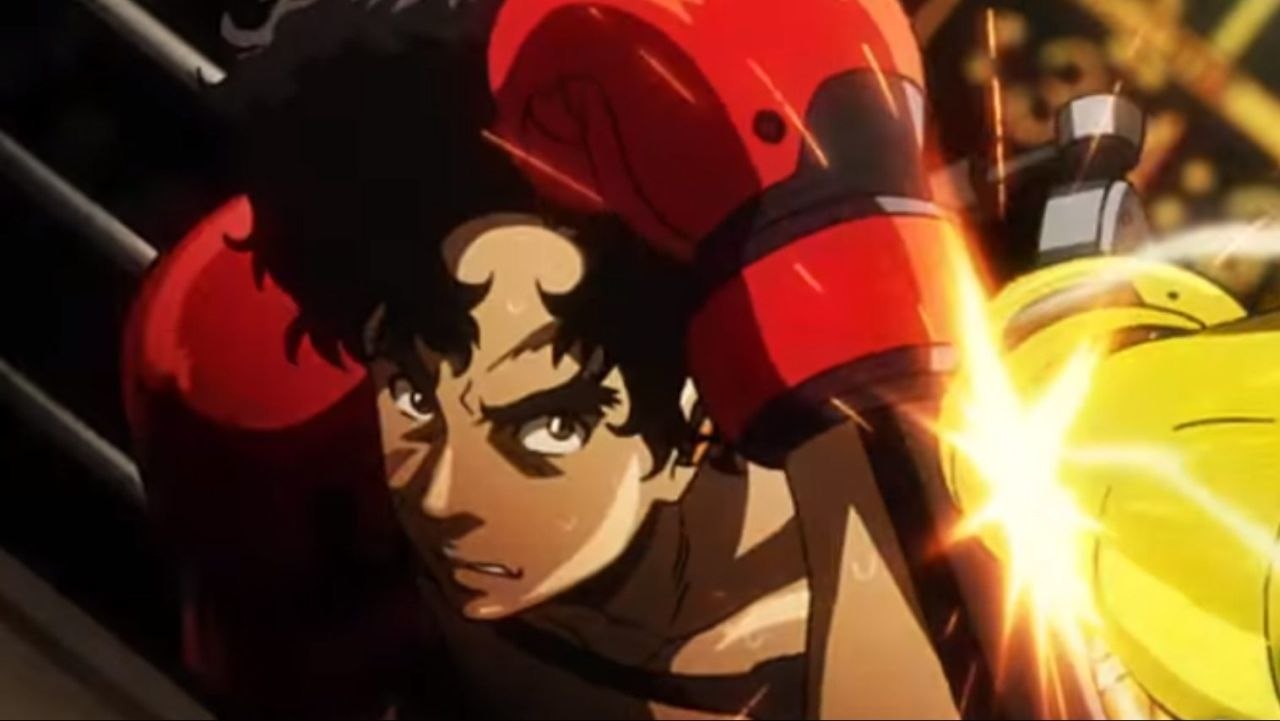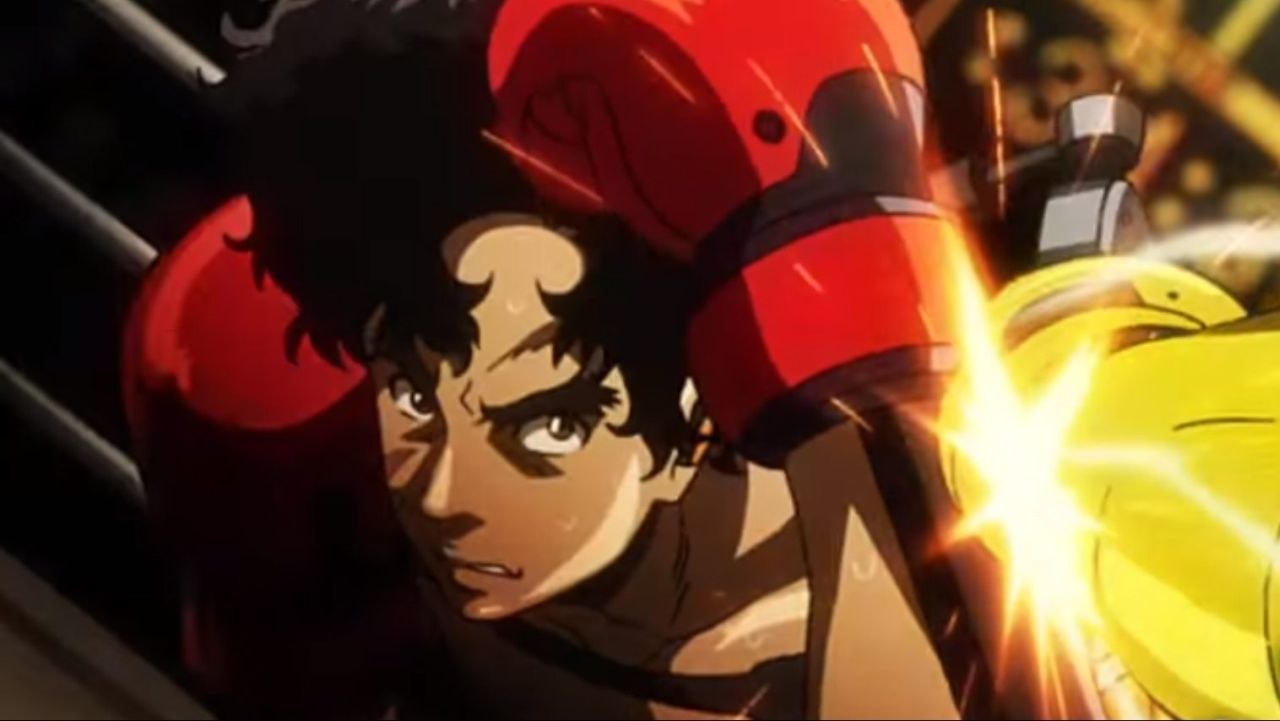 With an exciting plot, superb animation and well written storyline, Megalobox is definitely a sports anime series that you shouldn't sleep on. 
An underground fighter called Junk Dog decides to enter in a boxing competition called Megalonia to take down Yuri, the sports champion. However, this is not your ordinary boxing with gloves and shorts! Here, boxers must wear Gears which are metal exoskeletons. This makes the challenge extremely dangerous and losing your life is a high possibility. To make things even more exciting, Junk Dog goes into battle without his gear!  He only has three months to save his pride and win against Yuri who is the ultimate champion. The series takes you on a rollercoaster ride full of twists and turns that leave you completely shocked! 
Best Sports Anime #17- Girls Und Panzer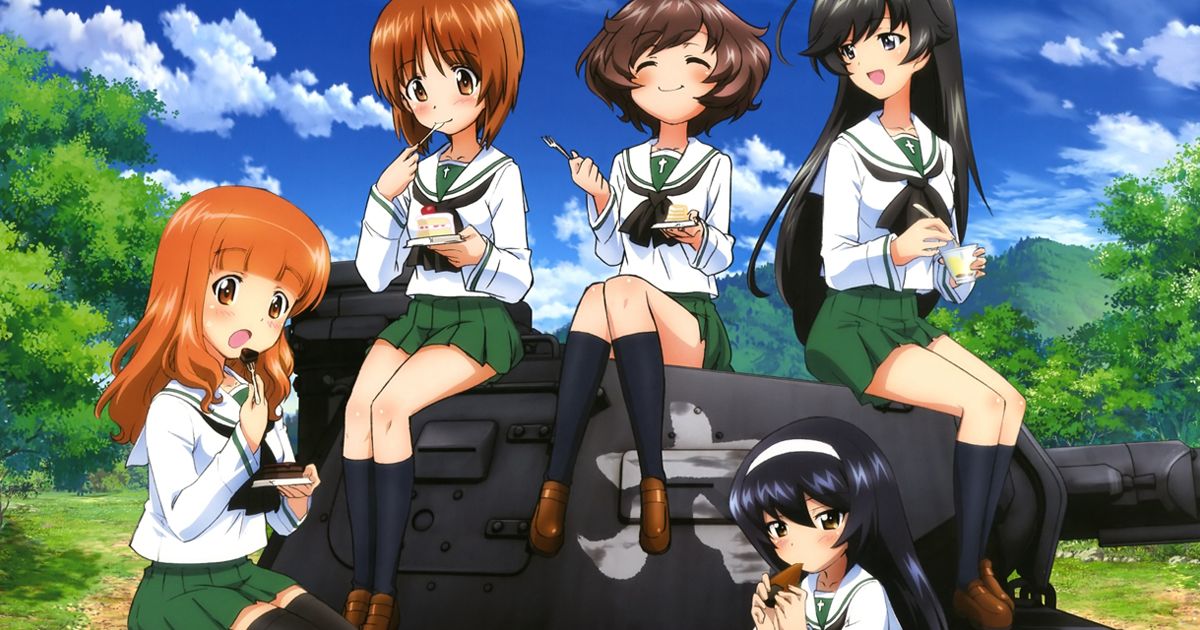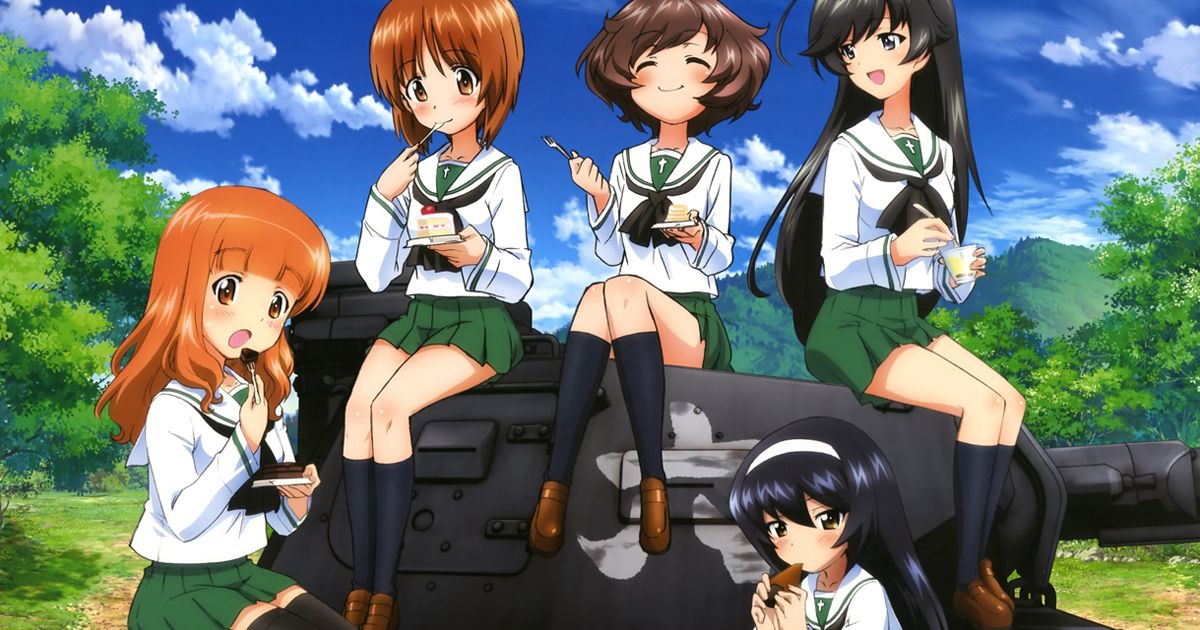 Now you may think this sports anime is all fun and games but you're in for a surprise! Girls Und Panzer is one of the most intense sports anime of all times! It deals with a bunch of girls in high schools competing in tank warfare.
Sensha-do, the tank operating sports, was quite popular in Japan during the World War II era. Miho Nishizumi belongs to a family of successful sensha-do practitioners. She joins Ōarai Girls High School to get away from her family sport. However, all her dreams are crushed when the school's sensha do team is revived Miho is coerced into joining it. Miho and her team of sensha-do practitioners must win the national championship to prevent their school from shutting down! The young group of girls work day and night to save their school and bring honor to it in this thrilling sports anime series!   
Best Sports Anime #18- Run With The Wind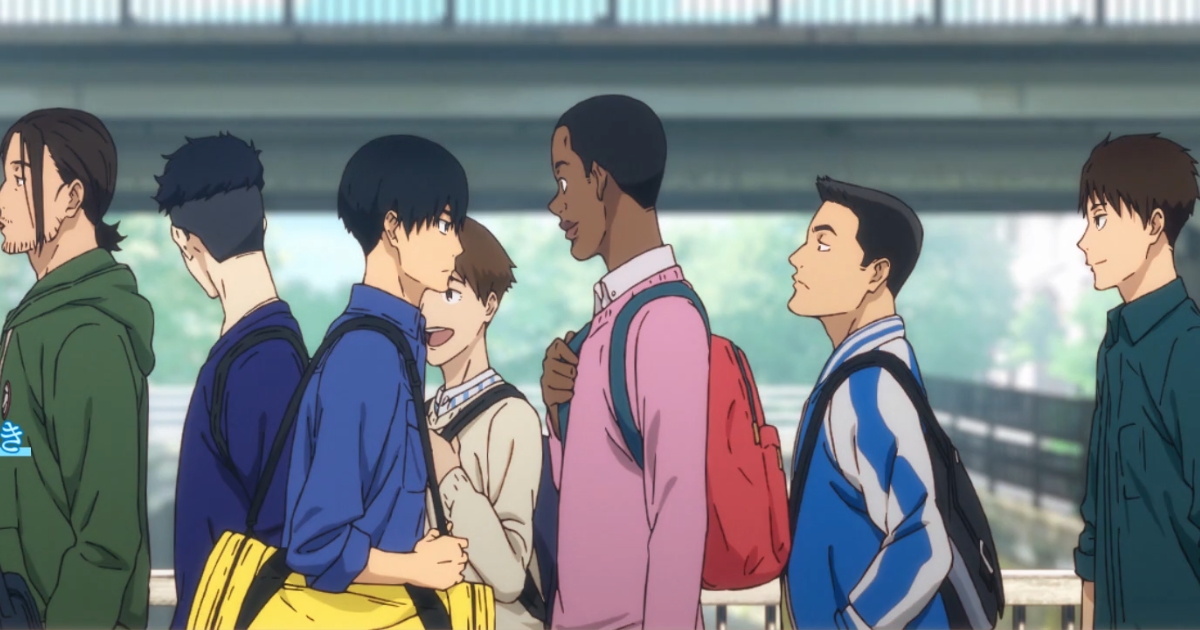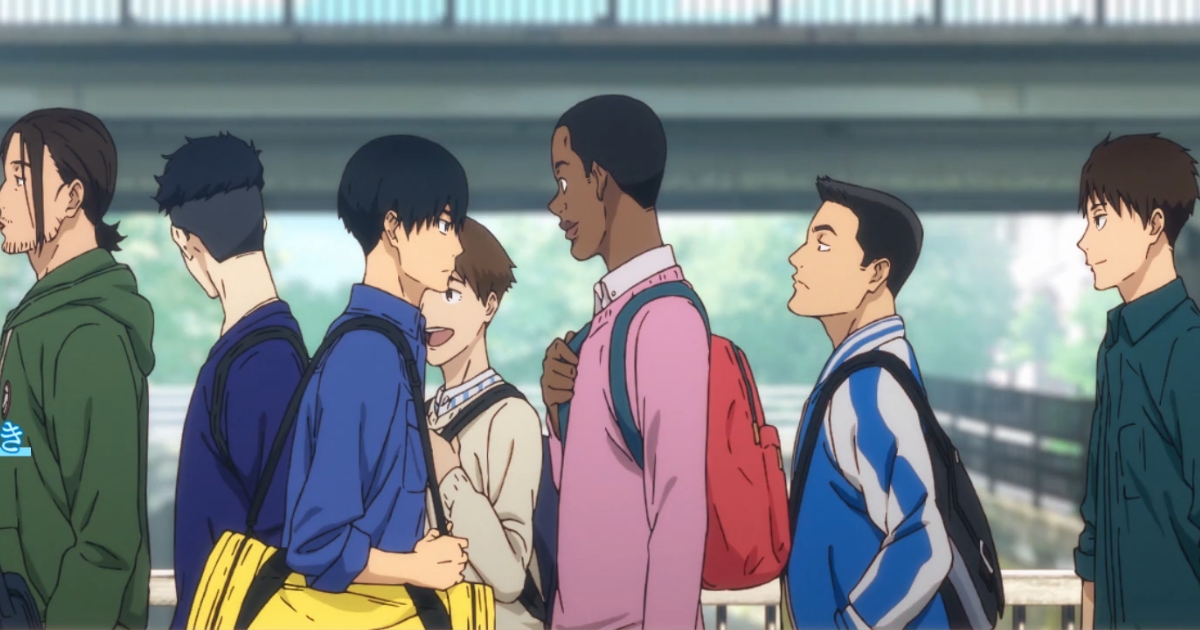 Run with the Wind is the story of a college running team where each team member carries their own baggage. The ten players team focuses on growth, determination and hard work. 
Haiji, an expert runner, recruits Kakeru to join his team of racers. He takes Kakeru under his wing and even gives him a place to stay at the Chikusei-so dormitory! Together, the two enter the Hakone Ekiden relay marathon along with eight other members. However, things take a turn for the worse when they realize that all the other runners in their team are amateurs! Each person has joined the team for a reason and together, they train and work hard to become spectacular racers. Their determination and effort is amazing and it helps them become Japan's best racers. 
Duboku – Duboku Alternatives to Stream Movies And TV Shows From Korea
Best Sports Anime #19- One Outs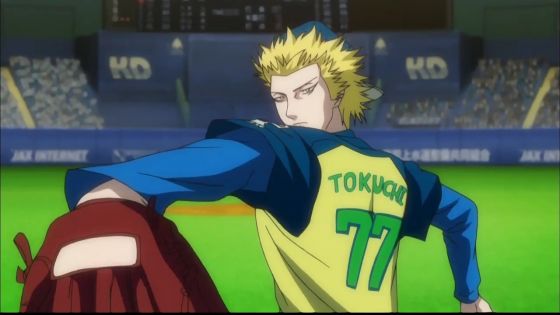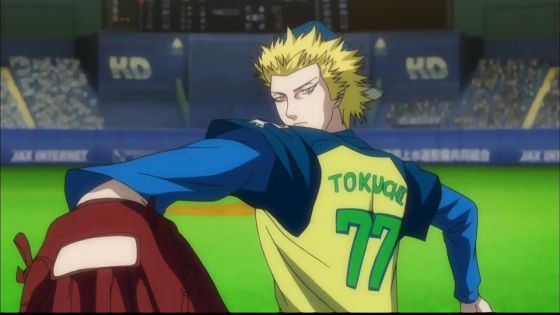 Baseball fans should really watch this spectacular sports anime series! It deals with gambling, betrayals and ofcourse baseball!
One Outs is the story of The Saitama Lycaons becoming the best baseball team in Japan. In the start, the team absolutely sucks and barely manages to score. However, Kojima, the star batter, recruits Tokuchi as the team's pitcher! This is when things start changing for the Saitama Lycaons. Their current owner ends up selling the team to Tokuchi who sets up several odd one outs that help the team reach the peak of its glory! 
Best Sports Anime #20- The Prince of Tennis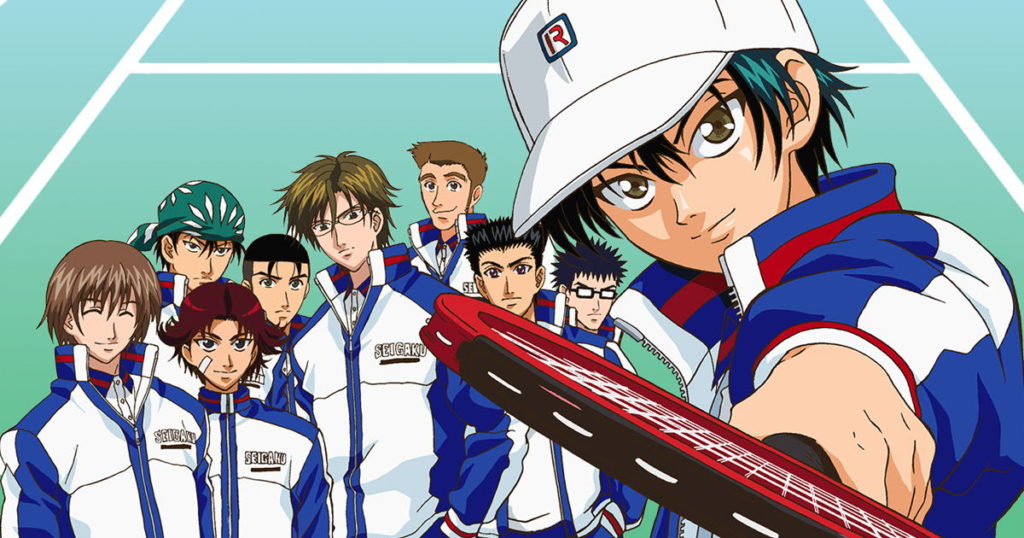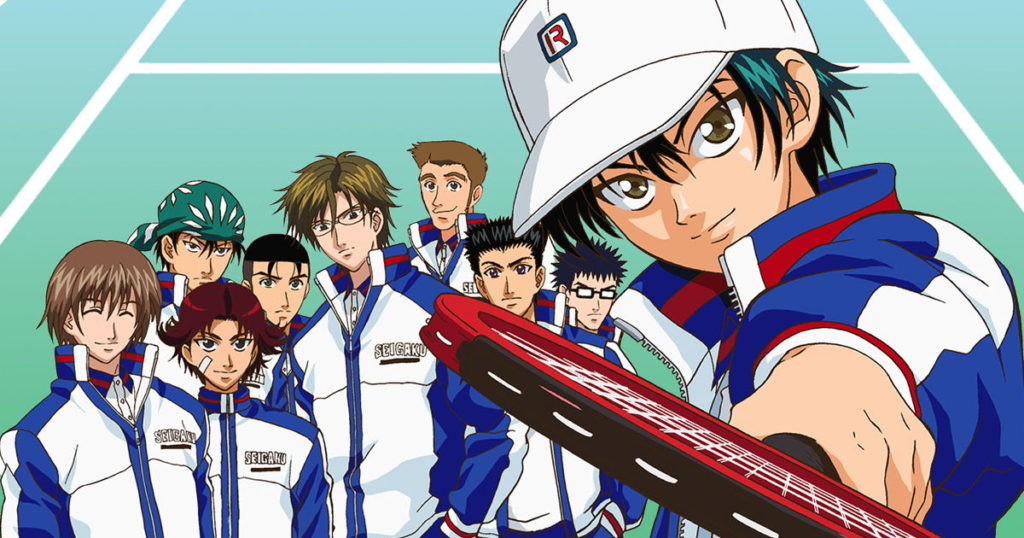 Friendship, competition and mastering skills are the major themes of The Prince of Tennis.
Like the name suggests, The Prince of Tennis is about a school boy and his tennis journey. Ryoma Echizen is the new kid at Seishun Academy and he is a tennis prodigy! Together with his team of highly skilled tennis players, Ryoma sets out to win the National Middle School Tennis Championship. The team embarks on an exciting journey which teaches them several valuable lessons. All in all, it's a great sports anime series and we could all learn some important things from Ryoma and his talented team.