If you are running a blog or website you might need top SEO extensions and add-ons for chrome and fire fox respectively to look the daily details of either of your site or your competitor's site. So, which is the best way to check all kind of site details instead of scrolling through other sites to get the details for it.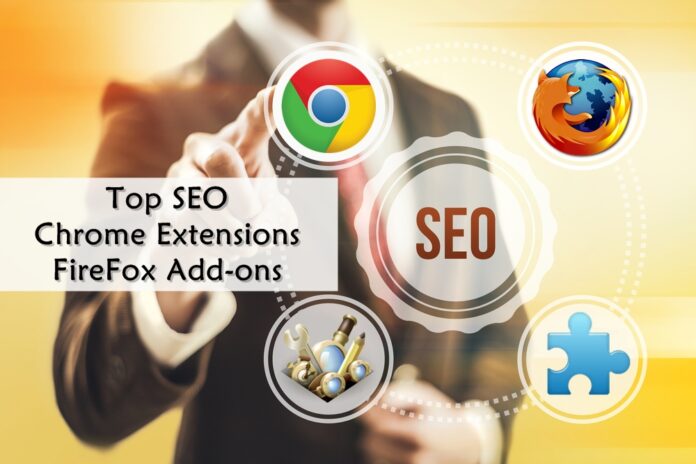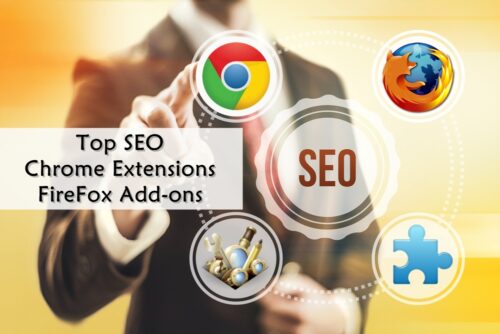 Top SEO Extensions and Add-ons
Now, why i choose to tell you both top SEO extensions and add-ons is because most of the people use either Chrome or Firefox browser. So, the best and top SEO extensions and add-ons I recommend that every blogger must use are:
MozBar
Alexa Tool Bar
SEOquake
Majestic Backlink Analyzer
MozBar
After the death of page rank the focus of people is now on MozBar. MozBar helps you to determine DA (Domain Authority), PA (Page Authority), Spam Score which is recently included in the MozBar, types of backlinks of the site either do follow or no follow link, page analysis and social share. Page analysis covers the large part of MozBar that what meta description is no H1, H2, Bold, italic, Alt text used on images and much more. If you are having Moz Pro account then you can access number of Opensiteexplorer features. Due to its number of great features it is ranked on first in top SEO extensions and add-ons for chrome and firefox.
MozBar Externsion for Chrome
MozBar Add-ons for FireFox
Alexa Traffic Rank
Alexa traffic rank helps you to find out how much the site is popular. You can check out what its's Alexa rank in the world and the specific countries from where it get traffic. It also tells you about the site speed how fast your site is opening. It also tells you about how much backlinks the site is having that is why it is most recommended top SEO extensions and add-ons. However, if you are having Alexa premium account then it can be a huge benefit for you. You have access to other sites backlinks and keywords from where the site is getting traffic.
Alexa Traffic Rank Externsion for Chrome
Alexa Traffic Rank Add-ons for FireFox
Learn on MUS Tips
Tips to get Google Adsense Approval Easy
How to Write a High Quality SEO Optimized Post
How To Drive Traffic to Your Blog Using Bidvertiser
SEOquake
SEOquake has its own algorithm of calculating SEMRush rank. It also tells about Google PageRank, no of links indexed in Google, Bing, Baidu and Yahoo. It also let you know about no follow links, whois of the domain and many other. It is less used by the bloggers but it is considered as ranked three in the top SEO extensions and add-ons.
SEOquake Externsion for Chrome
SEOquake Add-ons for FireFox
Majestic Backlink Analyzer
Majestic Backlink Analyzer is also on the top of SEO extensions and add-ons that gives you the report of the number of backlinks. It also helps the user to know about the Trust and Citation flow of the site.
Majestic Backlink Analyzer Externsion for Chrome
Majestic Backlink Analyzer Add-ons for FireFox
Hope that now you get much aware of the top SEO extensions and add-ons that you must use in order to analyze the site. We aim to bring more SEO tips and tricks in future. If you like our post must share on social network.