Elden Ring Bosses have developed quite a notorious reputation for their incredibly lethal attacks and hard-to-find locations. There are approximately 234 of them in the highly interactive open world of Elden Ring and finding all of them is no joke! So how do you find all the main Elden Ring Bosses? If you do manage to spot them, how do you beat them?
Elden Ring has become one of the tops played games on PlayStation and Xbox. The game has a never-ending open world. Players must explore it, gather resources, develop their powers, and fight evil bosses using weapons, spells, and summons. The Elden Ring bosses are sure to give you a tough time! However, our guide will make things considerably easier for you! We've covered the location and battle strategy for all the mandatory bosses in Elden Ring to help you emerge victorious in all battles!
Elden Ring Bosses – Major Bosses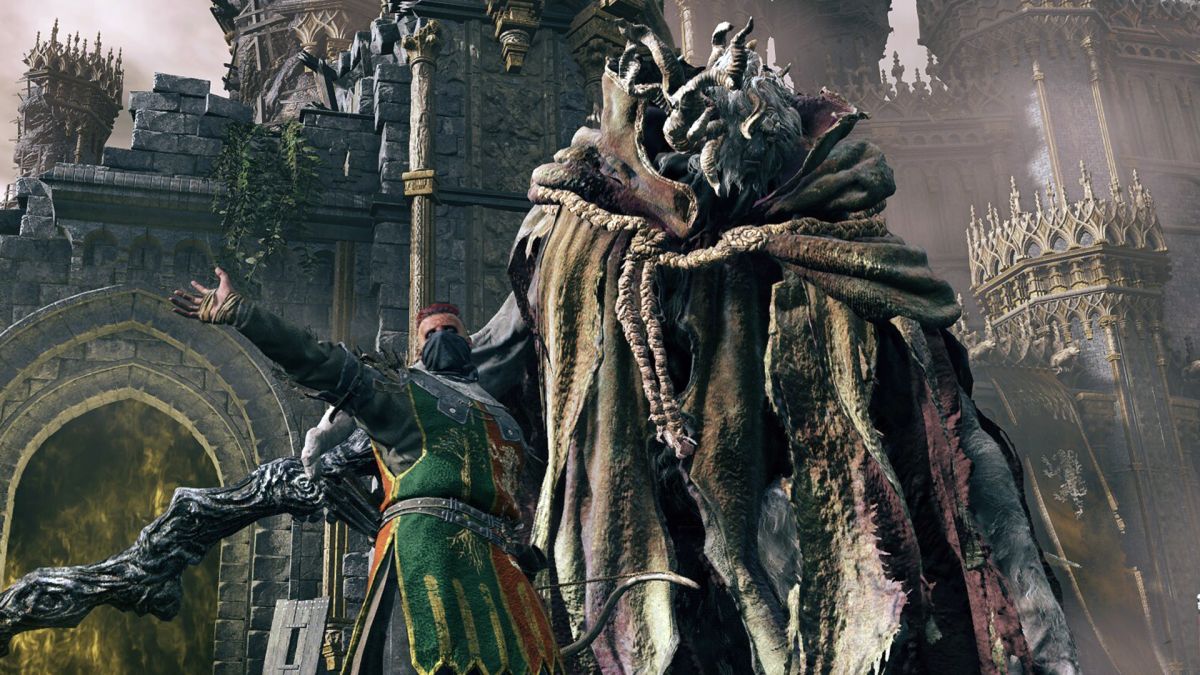 Boss Fights are mandatory as well as optional in Elden Ring. They help you progress through the game and up your skills and powers. Additionally, each boss drops some unique rewards once you defeat them and you don't want to miss out on them!
Mentioned below is a detailed guide on the Elden Ring main bosses. This includes their locations and how to beat them. We have sorted the main bosses among all the bosses in Elden ring because they are the tough boss fights.
Margit, the Fell Omen – One of the Elden Ring Main Bosses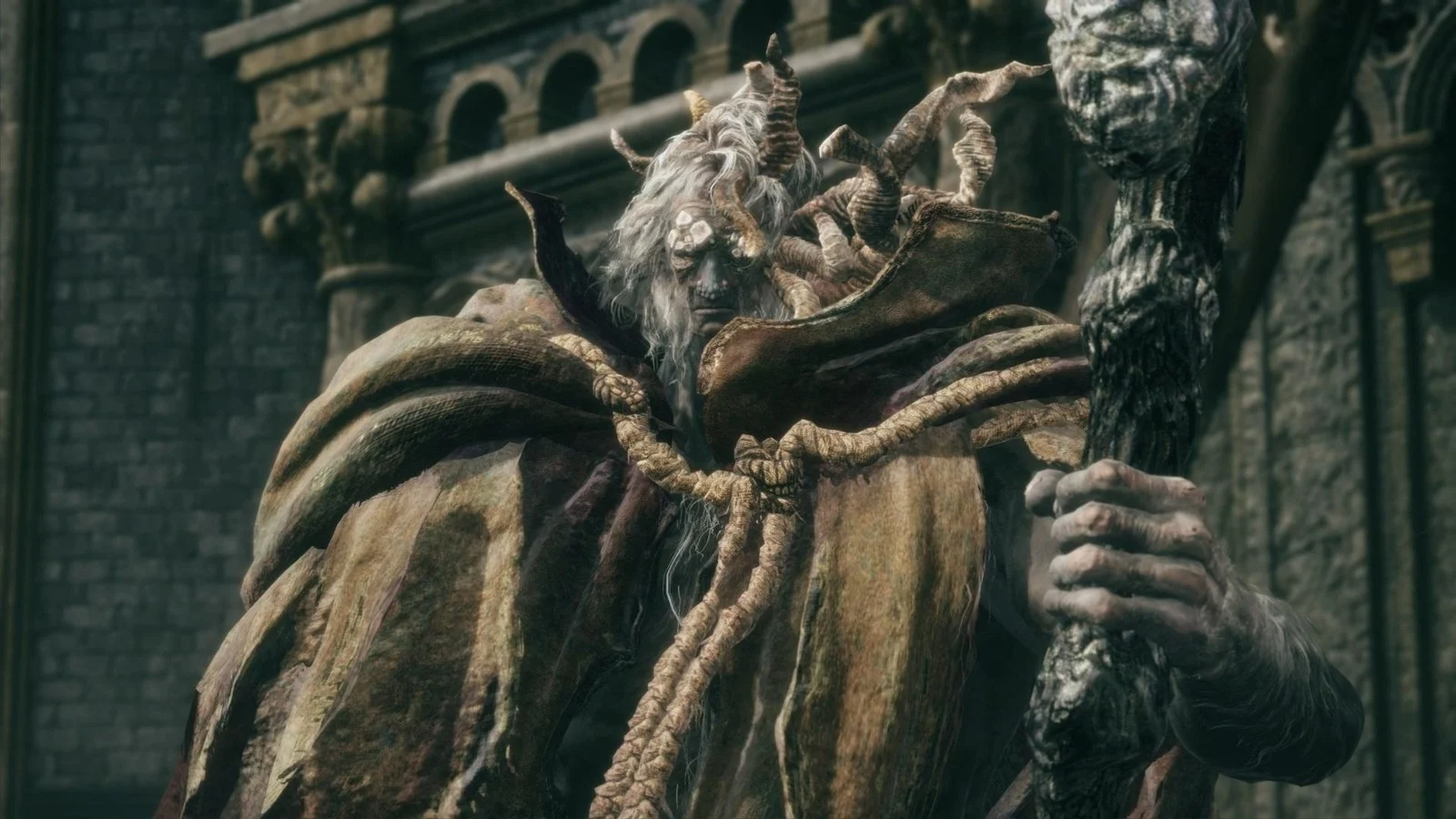 Margit, The Fell Omen is one of the most important Elden Ring bosses. He is located at the entrance of the Stormveil Castle which makes him among the most important legacy dungeon bosses. You must defeat him in order to explore the castle and complete the quests in it.
Margit is a powerful boss and you must be prepared beforehand if you want to successfully defeat him. His attack combos are deadly and simultaneous. Thus, you must act fast as you don't have a lot of time to fight him. Firstly, it is best to purchase Margit's Shackle from Patches for 5000 runes. You will find him in Murkwater Cave. The item makes Margit the Fell Omen fall to the ground for a few seconds and you can get in a bunch of good hits. You can use the shackles two times during the first phase of the battle. Moreover, summon the NPC ally Sorcerer Rogier who will happily take a few of Margit's punches and give you time for attacking him. You can also use your spirit ashes and lone wolves to distract him.
Lastly, don't try to block Margit's attacks as they are very powerful. Instead, try to dodge them by rolling away when he uses his long combos during the boss fight. Oh also, don't forget to look out for the arena's sharp edges! One good push and MargitThe Fell Omen can send you crashing down! He is not like any other normal enemy and you shouldn't treat him as such!
Godrick the Grafted – Elden Ring Main Bosses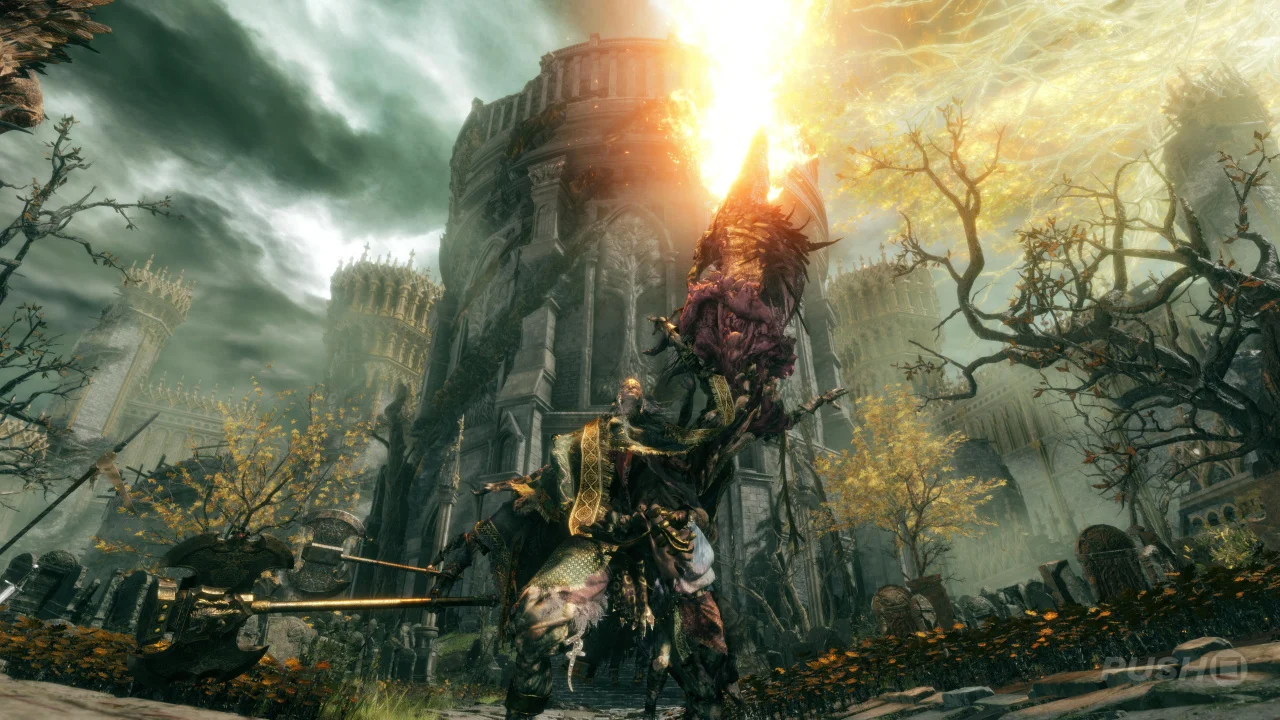 Godrick the Grafted is one of the Elden Ring main bosses who is also present in Stormveil Castle. He is an important Lord of the castle. He is also the main boss you will encounter in Limgrave.
Godrick's hostile combo attacks can destroy even the strongest of players in seconds! During the first phase of the battle, he will use ginormous axes and wind attacks. His ground stomp crushes everything in his vicinity so be sure to look out for that! He laughs or grunts before this attack so keep your volume on! Godrick also slithers close to you and then jumps and lands a huge damage yielding blow! Shields and distance are your best way to dodge his attacks.
You can also summon Nepheli Loux for help outside Godrick's lair in Stormveil Castle. You will first need to communicate with her. She can be found near the doorway after crossing the Warhawks guarded barricades. Once you talk to her, she will offer you her help against Godrick. She will distract him and this will give you time to defeat him.
Another good strategy to deal maximum damage to Godrick is when he shifts from his first phase to his second one. Make sure to get in a lot of hits as he will become extremely dangerous after the shift is complete. Now, he will have become equipped with a dragon head and grab you with his mouth and burn you! The only way to avoid this is by dodging. His dragon head will also shoot out fireballs! Avoid them by rolling into him and getting behind him.
Your main strategy to take down Godrick is simply letting the NPC take all the hits while you cause some serious damage. If the boss starts directing his attack at you, dodge and hide until he goes back to the NPC.
Ulcerated Tree Spirit Among the Main Bosses in Elden Ring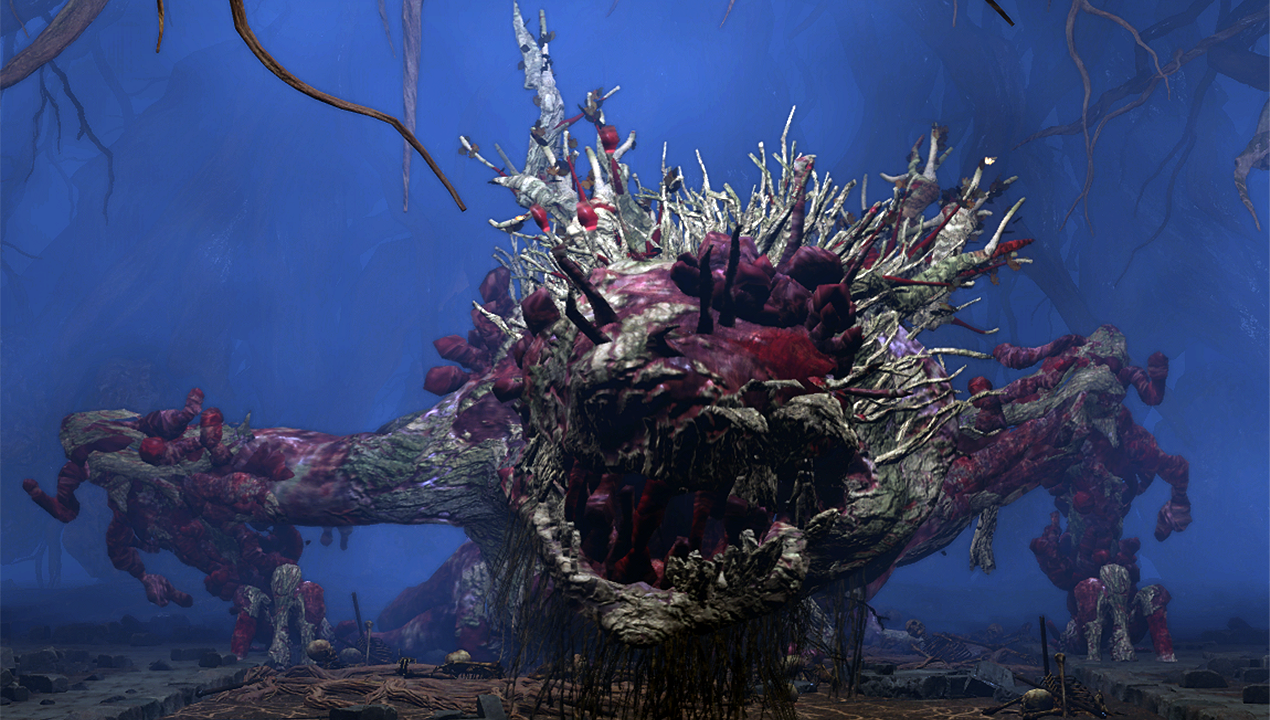 Found in the Fringefolk Hero's Grave, the Ulcerated Tree Spirit is a tough boss in the Limgrave area. He moves fast and attacks using several of his body parts including the head, tail and head. He also uses fire for attacking you and this greatly diminishes your health.
We recommend summoning Torrent for distraction during this boss fight. If you can't do this, dodge his breath attacks and constantly attack him with weapons. This will gradually reduce his health to 0. You need to look out for one very important event, the Ulcerated Tree spirit's body turning yellow green! When this happens, he will explode and cover you with him slimy goo. Run away from him to avoid suffering great health losses!
The best strategy for defeating this boss is to use your weapons and slowly chip away at his health!
Rykard, Lord of Blasphemy- The Vicious Main Bosses of Elden Ring
In the open world of Elden Ring, you will come across so many bosses but Rykard, Lord of Blasphemy stands out among them. He will appear as the God-Devouring Serpent in the Volcano Manor. You will need to take the first right from the manor's main corridor. Then, enter the room on your right using the Drawing Room Key. Locate the illusory wall at the back of the room. It will reveal an entrance if you attack it. From here, go down the stairs and open the doors behind the church. Find the fog door and search for a lizard guarding a building right next to it. Now look for the Godskin Noble and kill him. This will allow you to move ahead, find the throne room and teleport to Rykard, one of the hardest bosses!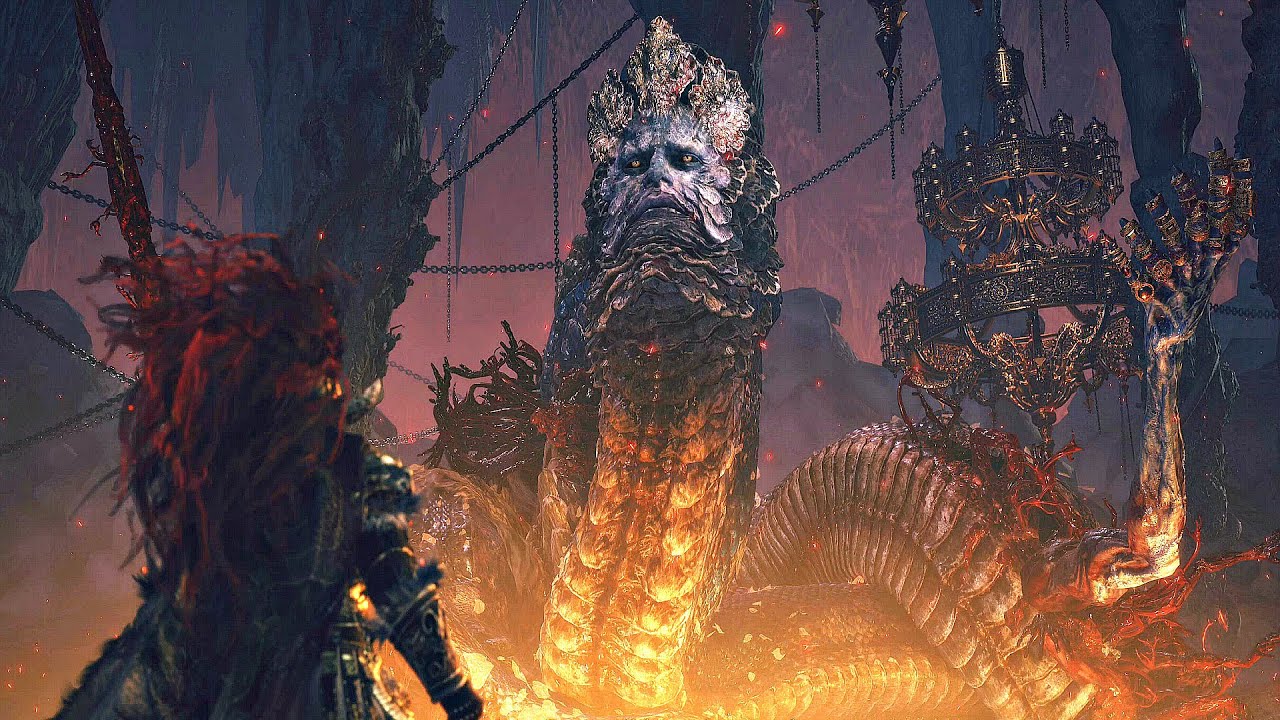 His first phase is not that hard. You will use the Serpent Hunter to deal maximum damage to the boss and take him down. This weapon is found on the dead body in the boss's arena in Volcano Manor. Pick it up and use it religiously in this boss fight. Rykard will attack you using his fangs. He will also use a grab attack and pick you up and spit poison on you! Simply run into the fire in the Volcano Manor and take cover there until the serpent calms down. There is no other way to dodge the attack. Thus, save yourself from taking fire damage by using the Flamedrake Talisman.
Rykard reveals his true identity in the second phase of the boss fight in Volcano Manor. Use the same technique of dodging his attacks and hiding in the fire while attacking him with the Serpent Hunter! This method will quickly deteriorate his health bar.
Red Wolf of Radagon – One of the tough Boss fights in Elden Ring
Found in the Academy of Raya Lucaria in Liurnia, the Red Wolf of Radagon is among the main story bosses that you must defeat in Elden Ring. The boss himself is not that hard to fight. However, your environment makes everything x10 times harder because of all the obstacles!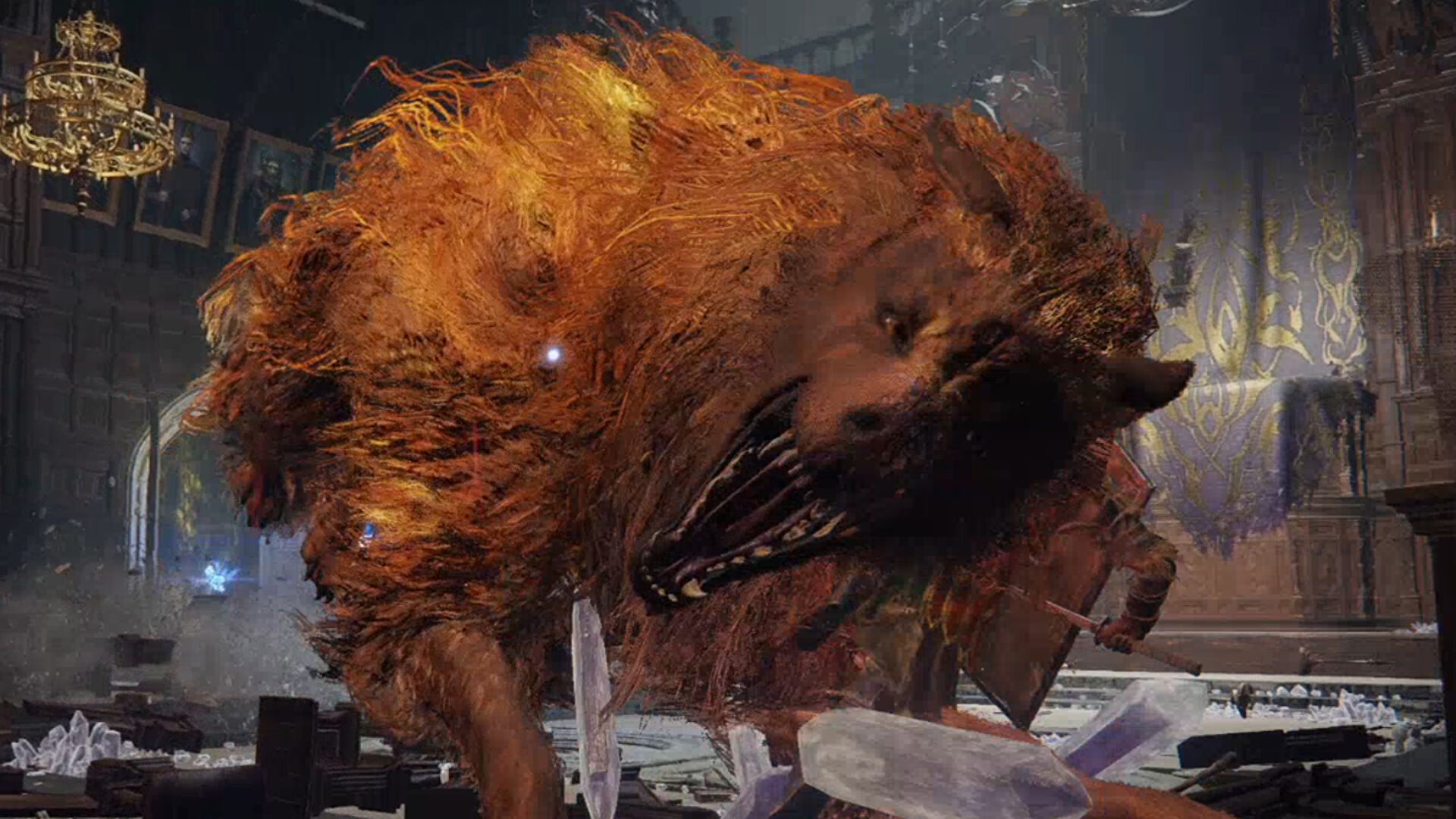 Fortunately, this Elden Ring boss does not have a huge health bar. However, his strong magic attacks makes him a formidable opponent. He relies on his three blue magical spears and orange magical blade to yield damage. You can avoid the spears by rolling and ducking.
The best strategy for defeating Red Wolf of Radagon is using lone wolf ashes for distraction. Then, you can attack him from the back! All you need is a couple of good hits and the red wolf will die! Another good time to get in punches is when he jumps into the air with his blade in his mouth. Roll into his attack and deal maximum damage at this point! Keep in mind that timing is everything and you must time your attacks right for defeating the red wolf of Radagon successfully!
Slashing, thrusting, and using fire grease are three reliable methods to deal a good amount of damage to this gruesome creature. You should also consider investing in magic-resistant armor to protect yourself from the magical attacks of the red wolf of Radagon.
Mohg, Lord of Blood – Trickiest Boss fights in Elden Ring
Among the unique bosses in Elden Ring, Mohg The Lord of Blood is a fan favorite and one of the Elden Ring main bosses! This boss is found in the Mohgwyn Palace located in the Siofra River.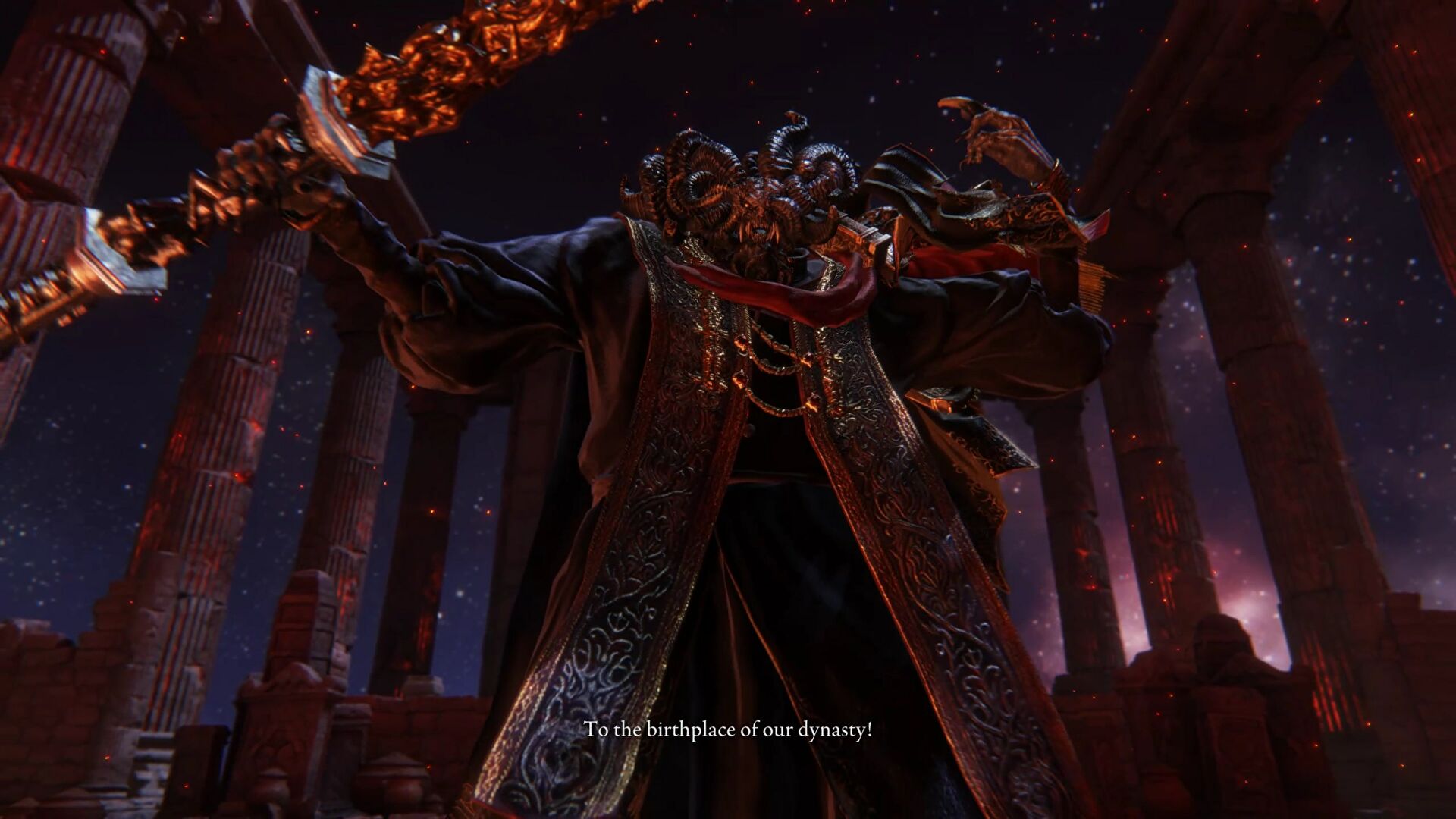 Mohg specializes in Bleed Damage. His attacks deal massive damage. You can escape them using +10 Mimic Tear Ashes. They will distract him and give you the opportunity to get behind him and deal several attacks.
Mohg transforms into a winged creature upon entering his second phase. It will cast a spell that will remove three ginormous chunks of health out of you and give them to him. The only way to survive this is to use Mohg's Shackle item. You can also drink several healing potions to survive. Apart from this, use the same technique of distracting the boss and attacking him from behind. You will also need to look out for the random fire spewed by Mohg as well as his giant spear!
Rennala, Queen of the Full Moon – Elden Ring's Main Boss
Rennala is also found in the Academy of Raya Lucaria. Her exact location is the Raya Lucaria Grand Library. She is the main boss in this area and possesses several deadly powers which make her among the most unique bosses in Elden Ring.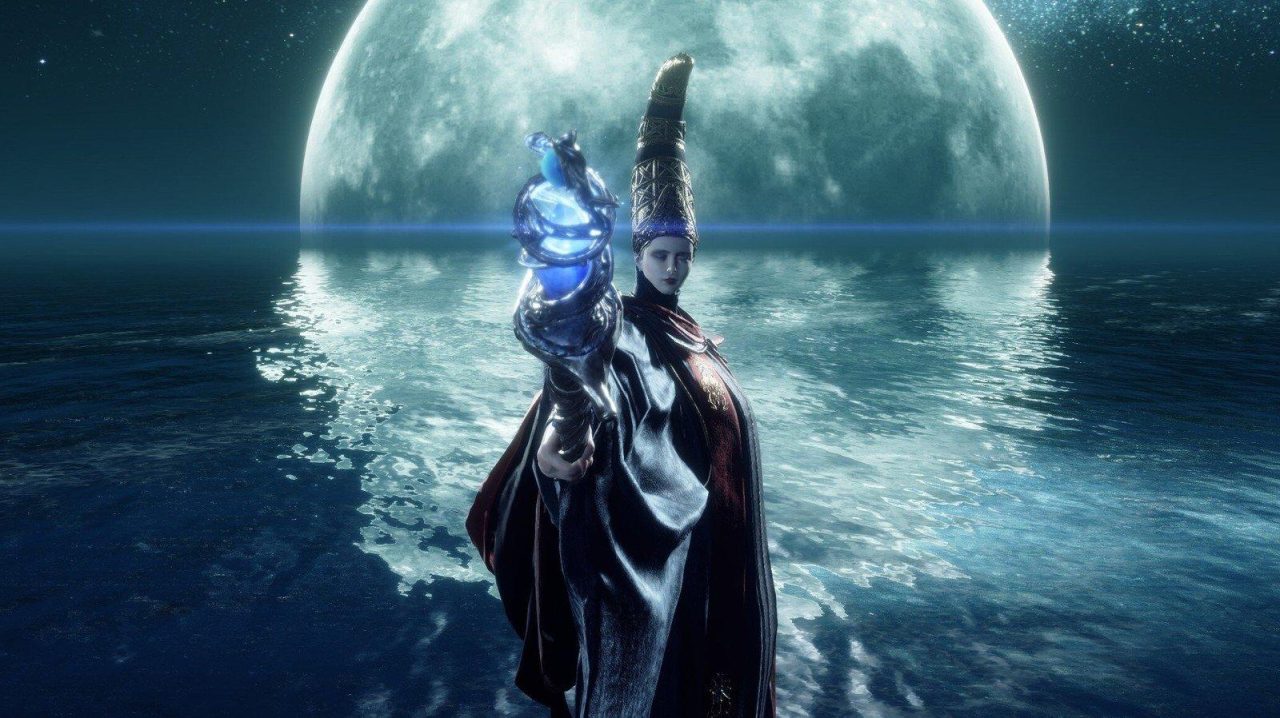 Like most bosses, Rennala has two phases, with the second one being way deadlier! The first phase begins with her being covered by a shield. You must attack three of her minions to destroy the shield. However, it recharges and regenerates after a preset time and you must yield as much damage as you can to the Queen before it comes back. She begins glowing yellow and lets out a small explosion when the shield is about to reappear. Simply move away and hide when this happens. Then, destroy three more minions to break the shield!
The first phase consists of the Queen throwing debris at you and chandeliers falling on you. Try to dodge and avoid her ranged attacks as much as you can! The second phase is way trickier with heavy attacks! The Elden Ring boss brings out her magical powers such as magic spears and icy crystals. They are released in a timely manner so learn the pattern to avoid them easily! Her green burst of magic is the attack you should be scared of! It follows you around and can kill you in seconds upon contact! As soon as the Queen launches it, pick a side and start running as fast as you can! She also summons dragons, wolves, and giants! It's best to run around and dodge them as they disappear after a while anyway.
Now that you know what to look out for, you should stock up on the things you will need for dealing damage to the Rennala Queen. Get Hookclaws, lone wolf ashes, a Raya Lucarian Robe, and a Karolos Glintstone Crown.
Now that you know what to look out for, you should stock up on the things you will need for dealing damage to the Rennala Queen. Get Hookclaws, lone wolf ashes, a Raya Lucarian Robe, and a Karolos Glintstone Crown.
Godfrey, First Elden Lord (Golden Shade) – Mandatory Main Bosses of Elden Ring
Found in Leyndell, Royal Capital, Godfrey the first Elden Lord is a formidable opponent. His exact location is the Erdtree Sanctuary. He uses axe attacks paired with foot stomps to take down enemies.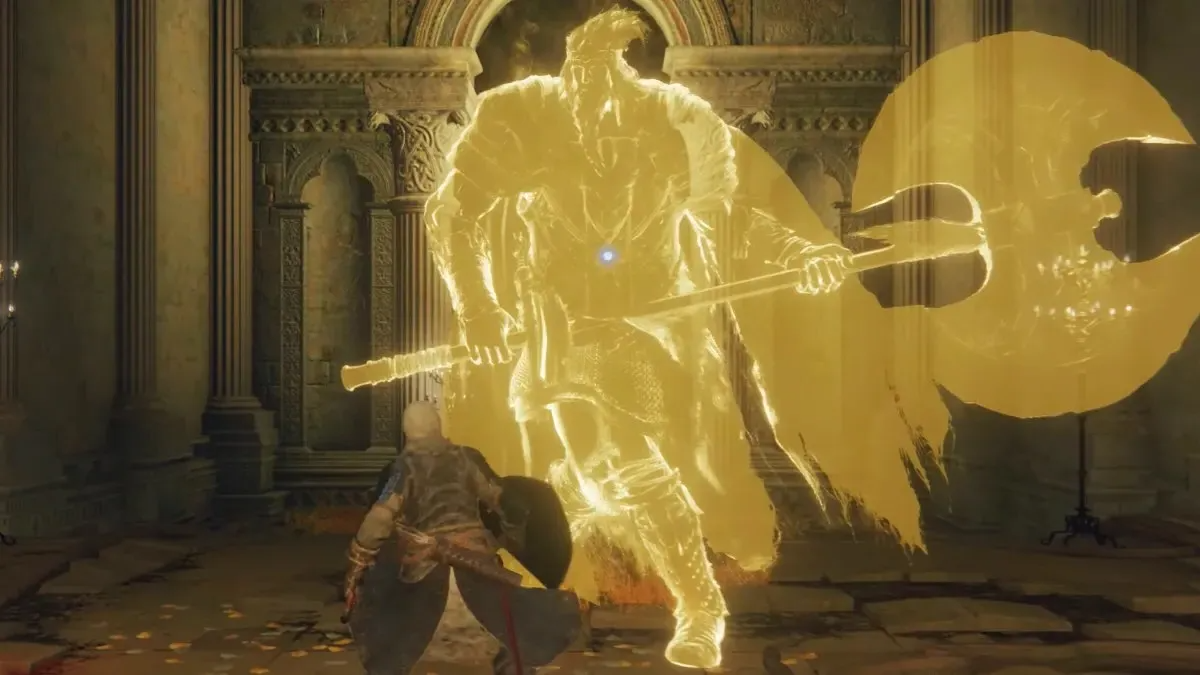 Fighting Godfrey the First Elden Lord requires a lot of patience. His attack patterns are repetitive and easy to learn. Thus, if you fight smartly, you have a very good chance of defeating him on your first try. In fact, you will enjoy the boss fight so much that Godfrey may just become the best boss in elden ring for you!
The first tip for fighting Godfrey is using your Ashes Summons for distraction. You can also use the Ashes of War like Storm Blade repeatedly until the boss dies. Just keep an out for his axe which he throws at you. If it hits you, you will lose a lot of HP!
Morgott, the Omen King – Elden Ring's Tough Boss Fights
Among the Elden Ring main bosses, Morgott The Omen King is highly important. He is a more powerful version of Margit and one of the tough boss fights in Elden Ring. You will find him on the Elden throne.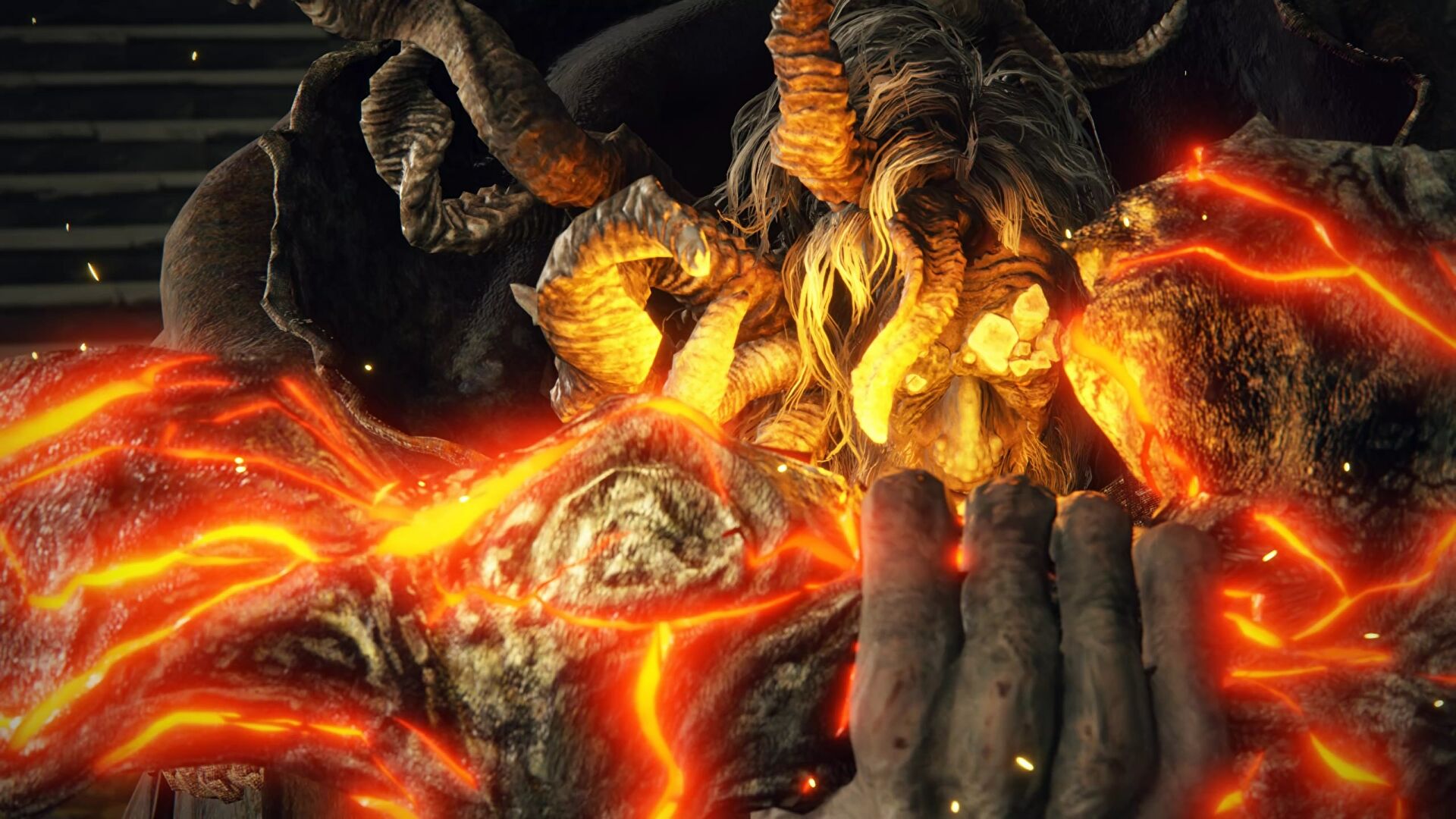 The Elden Ring boss is strong and fast. His attack patterns are more deadly and challenging. Summon Melina and use her to take cover! She has good HP and can take a lot of damage before dying. Slash and attack Morgott from the back while Melina distracts him!
The most dangerous part of the fight is when Morgott transforms and lets out a huge raging flame attack! Runaway from him and take cover when this happens. Melina will also die soon after this and you can now summon Lone Wolf Ashes to keep the boss distracted. Simply keep slashing at him until his health finally falls to 0!
Fire Giant – Elden Ring Deadly Main Bosses
The Fire Giant is Elden King's largest mandatory boss and fighting him isn't a piece of cake! You will find him in the Forge of Giants! The best tactic to fight him is staying under his legs and dodging his shield slamming attacks!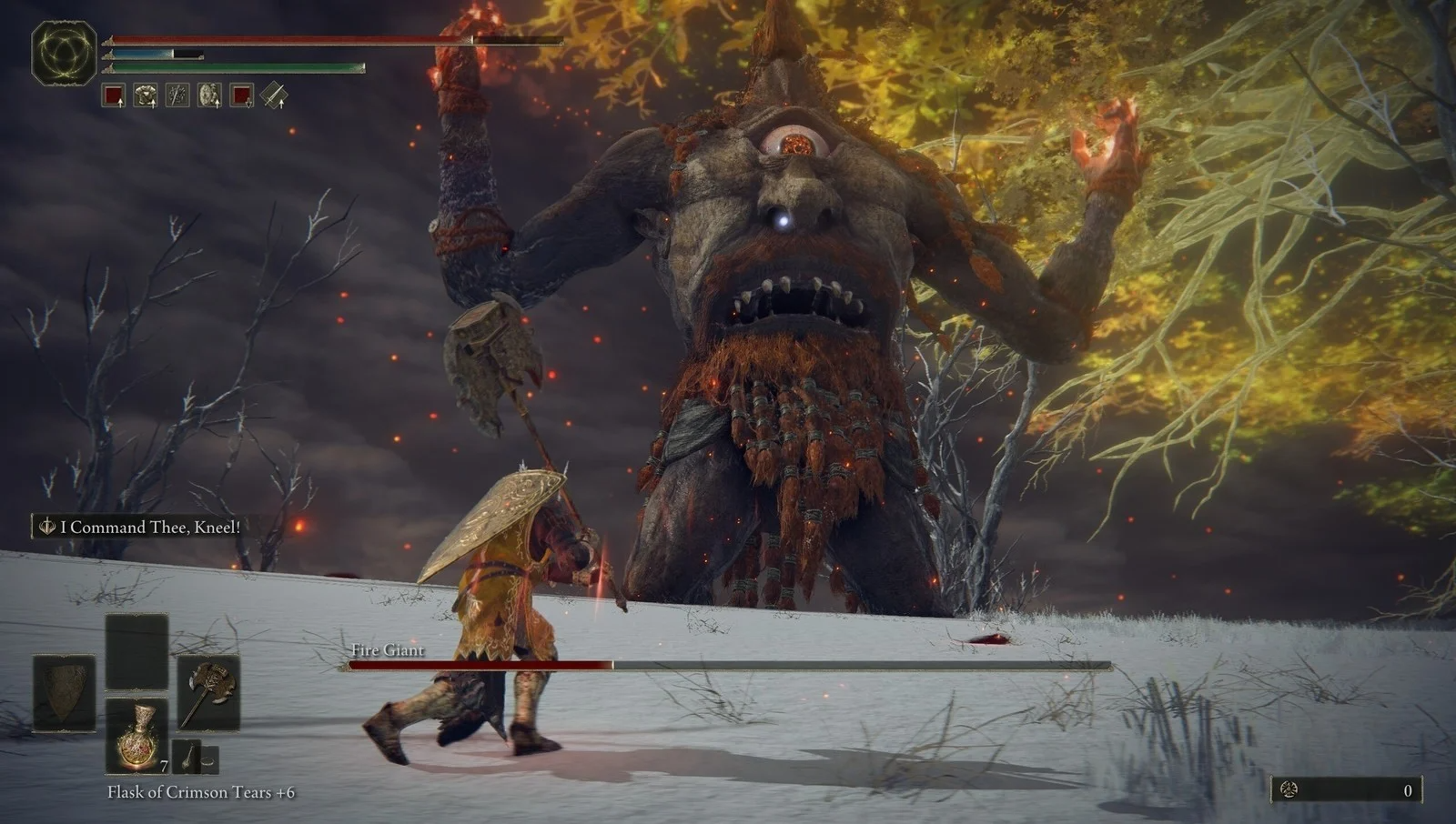 The Fire Giant uses flames and fireballs as well as a shield for attacking. His first attack is throwing snow at you and hitting you with his shield. Dodge them and target all your attacks to his feet, preferably the left one. The right one has a metal brace protecting it. The Fire Giant has a lot of health points so you'll need to keep attacking his feet for quite a while!
Upon reaching 50 percent health, the fire giant will enter his second phase and lose his left foot and most of his mobility. He will now roll on the ground while spewing fireballs at you. Simply attack the fire giant everywhere now and take him down. Look out for his fire attacks and try to miss as many as possible. The Fire Giant is most vulnerable to Bleed damage so make sure to equip your weapon with it.
Godskin Duo – One of the Lethal Boss Fights in Elden Ring
This pair of bosses are found in the Dragon Temple Altar. The duo is made up of the stabbing Godskin Noble and the sickle wielder Godskin Apostle. Their health bar is the same and your main tactic is to use bleed attacks for defeating them!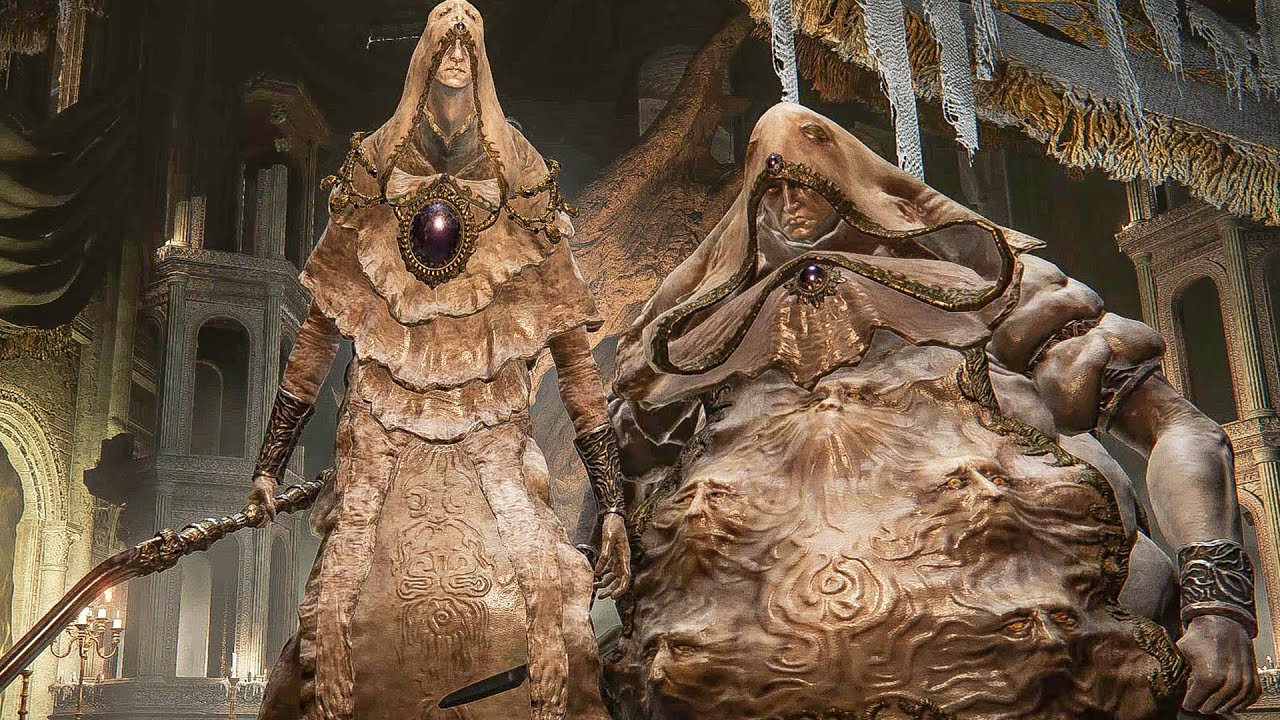 The Godskin duo gives you quite a tough boss fight so be prepared for some serious dodging and attacking. Upgrade your mimic tear ashes and use them for distraction. It will distract only one of the bosses and make sure you deal maximum damage to the distracted boss. The other boss will still launch black fireballs at you so keep an eye out at all times! Thus, your clone and you need to work together on a single boss. After taking one down, focus on the next one. The dead boss will respawn so you won't have a lot of time to defeat the next one. Hence, it is important to deal maximum bleed damage in minimum time so that you don't have to fight both the powerful adversaries at one time in Elden Ring!
Maliketh, the Black Blade – The Deadly Boss Fights of Elden Ring Bosses
Maliketh is very important among the elden ring bosses in the Dragon Temple. His dagger combo attacks can give even the best players a tough time! He also has magical attacks which become active during his second phase!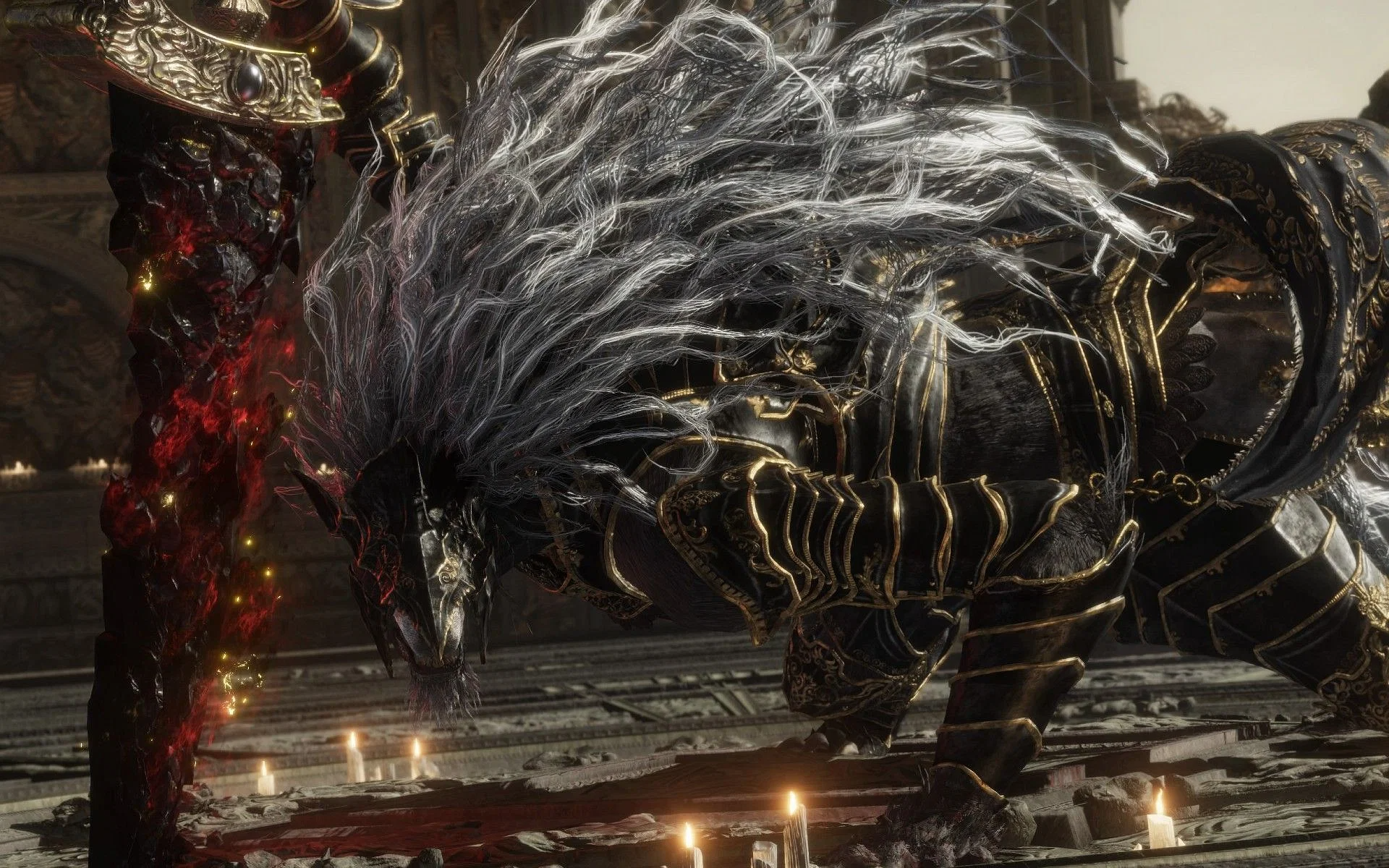 During his first phase, this Elden Ring boss is known as Beast Clergyman. He uses a dagger and ground slams to hurt you if you come close. Use the Mimic Tear Ashes to create a clone and infuse your weapons with Bleed damage. These two techniques are sufficient to win this boss fight.
At half health, this boss becomes Maliketh, the Black Blade! He is very aggressive and uses magic as well as a ginormous sword to attack you. These attacks are very dangerous as they deal a lot of damage. Thus, make sure you have a couple of healing flasks on hand! The boss will use air energy attacks, sword slamming attacks, and swiping attacks. Your mimic tear ashes will help you in distracting this boss while you attack him from behind. You must attack and retreat at the right time or else you'll get stuck in a deadly situation! Make sure to hide behind the huge pillars in the arena if the boss gets too aggressive!
Sir Gideon Ofnir, the All-Knowing – The Boss with Strong Magic
You will encounter Sir Gideon Ofnir in the Erdtree Sanctuary in Leyndell. His main objective is to stop you from fulfilling your destiny and becoming the Elden Lord.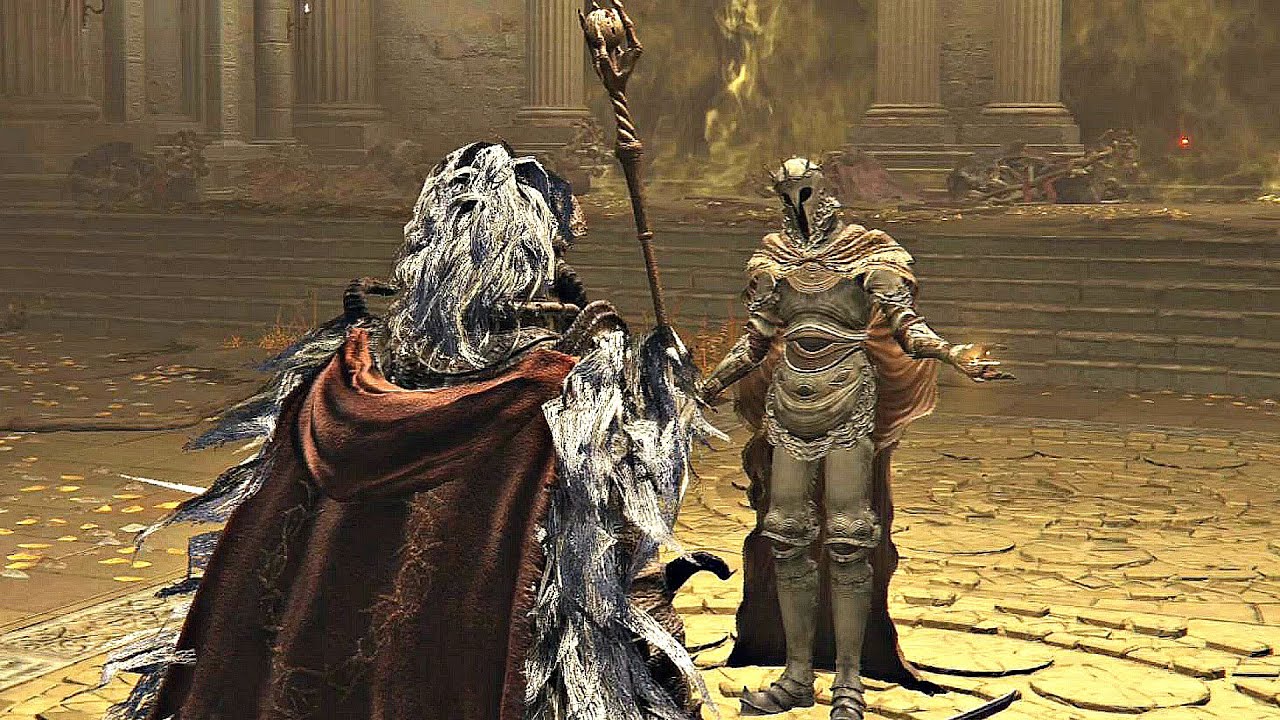 Sir Gideon Ofnir is a powerful sorcerer that relies on his strong magic. Apart from this, he is really easy to fight! You should consider using the Mimic Tear Ash summon for distraction and adding a blood or frost special attack power to your weapons. The infused weapon will allow you to deal maximum damage from a distance that will prevent the boss from attacking you with a spell!
It is also important to look out for his Holy damage dealing rotating discs and glinestone projectiles! Dodge them at the right time to save yourself! Moreover, a prime time to attack Sir Gideon is when he plants his feet on the group to cast a big spell. Attack him while running around him in a circle to take him down!
If you defeat Mohg before fighting Sir Gideon, he will launch waves of bloody flames at you. Alternatively, if you fight Malenia before him, he will become a lotus and use ground slamming attacks! The best way to avoid both attacks is by simply sprinting out of their range during the boss fight!
Godfrey, First Elden Lord/Hoarah Loux, Warrior – Main Boss of the Game
You will find Godfrey, the First Elden Lord, in Leyndell, Capital of Ash. He is a strong boss with a huge axe that launches powerful shockwaves. He is among the Elden Ring main bosses and you will need to defeat him to progress in the game.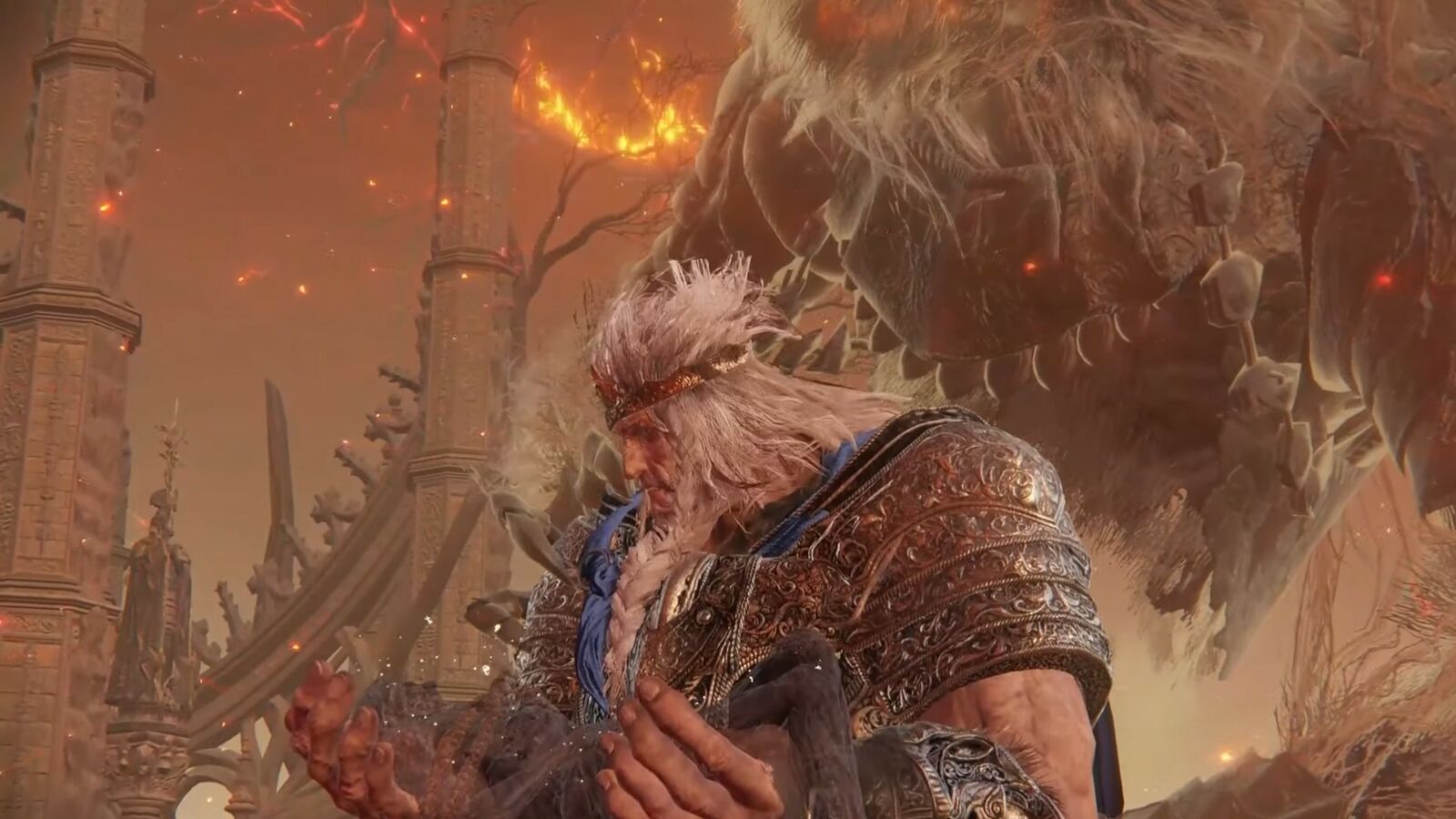 During the first phase, Godfrey is human! Simply use the Mimic Tear Ashes for distraction and yield maximum damage to him. Also, trigger the Bloody Slash during the boss fight to cause severe bleed damage. This will cause Godfrey's health to diminish rapidly. He turns into his second phase called Hoarah Loux, the warrior after his health falls below 50%. Now, he will come at you with his dagger! He can pick you up, choke you and throw you! Slash at him while the ashes distract him and take him out quickly!
Radagon of the Golden Order – Toughest Boss Fight
Radagon of the Golden Order is located past the thorny Erdtree in Leyndell, Capital of Ash. He is very powerful and makes use of large AoE attacks that keep you at bay! You can use the Haligtree +2 Talisman to boost your holy damage negation and cause some serious damage! Just remember that Radagon is unlike most bosses and won't be as easy to fight.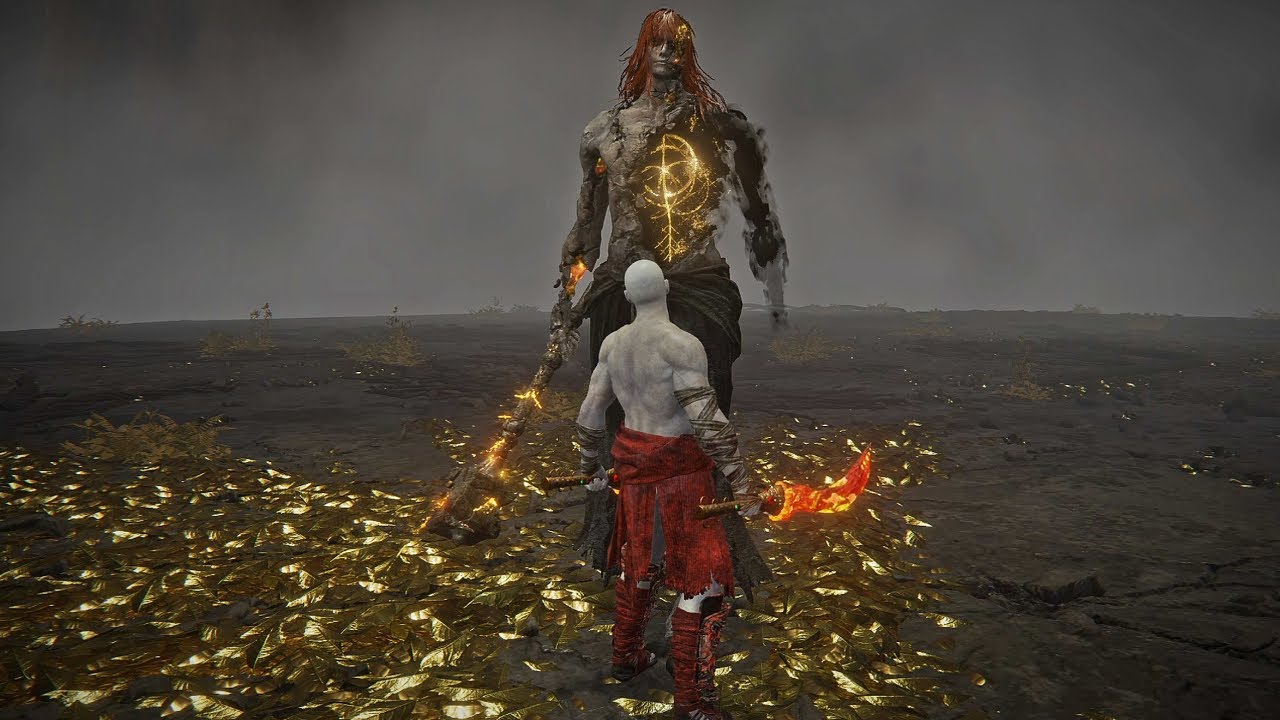 Radagon of the Golden Order is the second last boss among the mandatory bosses! He is immediately followed by the last Elden Ring Boss so be prepared to battle two powerful bosses back to back! Your health and focus points won't get a chance to heal in between the two fights! Thus, stock up on healing potions before beginning the boss fight with Radagon.
This Elden Ring Boss makes use of lightning attacks including daggers charged with it! He also sends out powerful shockwaves that can deal considerable damage. Additionally, he grabs players and crushes them to the ground which rapidly decreases their health. Another attack that you must look out for is when he hits the ground three times. Then, he sends out a powerful blow that you must avoid at all costs if you want to survive!
Use the Mimic Tear Ashes for distraction and the Bloody Slash for yielding maximum damage.
Elden Beast – The Final Boss of Elden Ring
You won't need to look for the Elden Beast boss in Elden Ring! He will appear straight after your battle with Radagon in Leyndell, Capital of Ash! Make sure to use healing potions before he appears to regain your strength.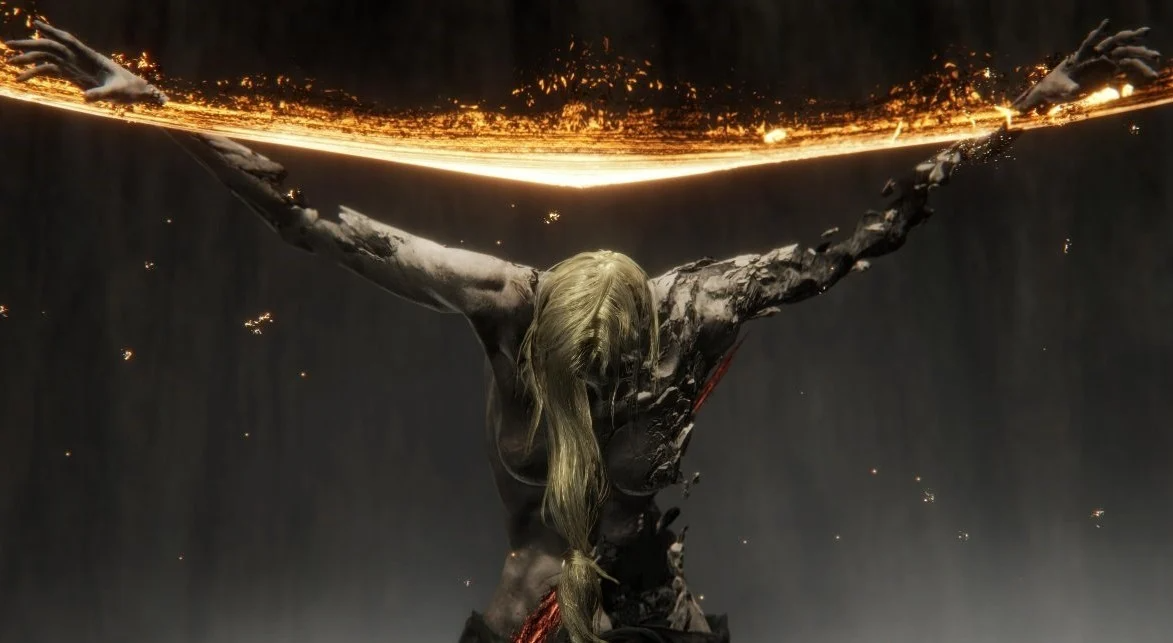 The final boss in Elden Ring relies on Holy damage. Thus, be prepared with some holy resistant armor and talisman such as the Lord's Divine Fortification. Additionally, don't use holy damage on the Elden beast himself during the boss fight! This will increase his health instead of decreasing it!
The Elden beast uses his sword to attack you. It also launches Holy damage from it that tracks you! Dodge as many attacks as possible while targeting the glowing area of the body of this final boss. This is the part where he is most sensitive. He has a lot of health so expect a lengthy fight that will truly test your patience!
The worst attack used by the Elden Beast is his Elden ring. He flies up to the sky and creates the ring. It rains down holy damage yielding circles that explode and deal maximum damage! Run as far away from the boss as you can when this begins to happen!
Lastly, use the Mimic Tear Ashes during the boss fight to distract the final boss in Elden Ring. You can also summon a friend for help! These are among the tough bosses in Elden Ring among all the bosses.